India is a vast and historical land that boasts grand civilisations and wonderful fusions of culture and identity. With around 22 official languages and being home to some of the world's major religions, it is an interesting and vibrant country full of explosions of colour and flavour. From east to west and north to south, it is full of breathtaking natural beauty, as well as hauntingly beautiful man-made structures. With its incredible sights, India truly is a place worth putting on your list of must-visit countries.
The size and vastness of the country means you may need close to two weeks to fully explore even small sections of the country, take in the views as well as enjoy the delicious foods and varied cuisines.
Wondering some of the best places to go? Here are 10 of the best and most incredible places to visit in India.
---
1. Goa, Konkan
The beautiful and relaxing beaches of Goa have long been a magnet for those who love to enjoy the sun on luscious beaches. It is home to gorgeous sands and beautifully clear waters. The climate is humid and tropical, creating the perfect holiday atmosphere. You can spend days sipping coconut water on the beaches, and the nights walking through and enjoying the wonderful city life that Goa has to offer.
2. Taj Mahal, Agra
If there is one history lesson you won't regret having, it is a visit to the glorious and majestic white structure of the Taj Mahal. It is the ultimate ode to romance and true love, and is an attraction for honeymooners and tourists from around the world. Built by a Mughal Emperor in the 17th century after the passing of his beloved wife, it is a perfectly symmetrical building which is breathtaking to behold. Surrounded by beautiful lush grounds, it is a wonderful place to visit throughout the year. As can be expected it is also a great spot to take some photographs that you will forever treasure.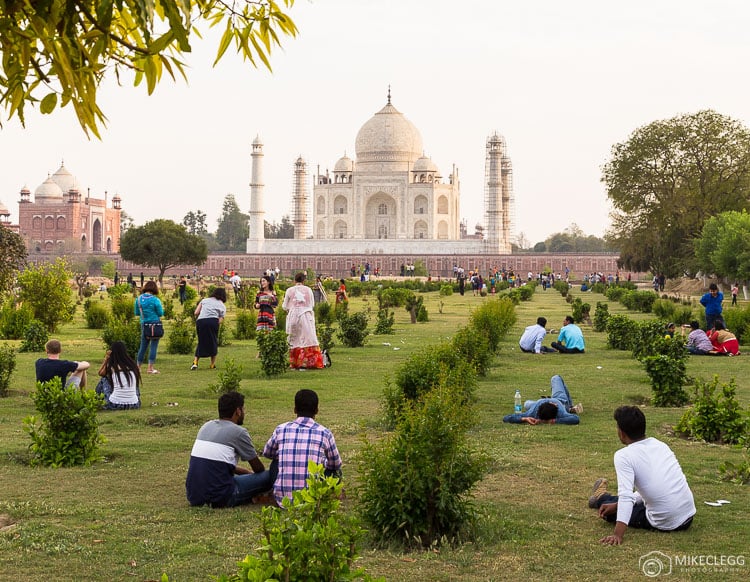 You May Like
3. Andaman Islands, Bay of Bengal
Located in the Bay of Bengal, the Andaman Islands are the perfect attraction for water lovers. The lush green archipelago is home to some fantastic sights on land and on sea. If you're a fan of diving and snorkelling then this spectacular beach haven is the perfect place to discover exotic fish and sublimely colourful corals. Dive in to explore an underworld to explore like no other. Port Blair and the Mahatma Gandhi Marine National Park will both be points of interests for visitors.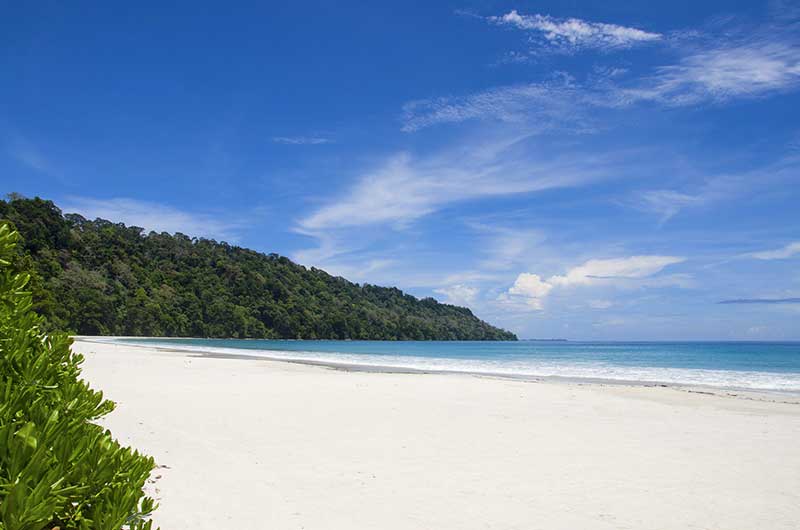 ADVERTISEMENT
CONTINUE READING BELOW
4. Kerala
Kerala is widely known as a beautiful haven in South India. For a step into history Fort Kochi is a beautiful place to visit for the day. The stunning architecture has been influenced by many cultures including the Dutch, British and Chinese. It is a great place to explore either by foot or with a bike. You can extend your visit to include a nearby synagogue and also enjoy some time at the Fort Kochi Beach.
Kerala is also home to some beautiful backwaters. You can spend a beautiful afternoon riding a quaint little houseboat while enjoying a freshly cooked meal and fragrant Indian tea.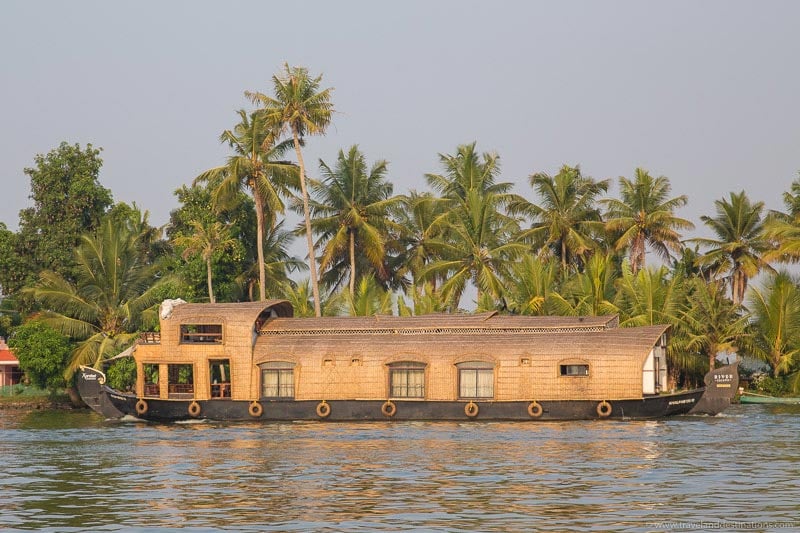 You May Like
5. Auli, Uttarakhand
India truly is a place of a variety of different landscapes to satisfy every type of traveller. For those who love to ski, Auli is the perfect holiday destination. Situated in the Himalayan mountains of Uttarakhand, it is the perfect winter wonderland all year round. It is filled with ski resorts and snowy peaks where you can enjoy some physically challenging activities, whilst breathing in the crisp mountain air. The misty slopes will provide the perfect getaway from the cities. A few days in Auli can be an amazing reset in a cool environment, making it a place of striking contrast to the rest of the country.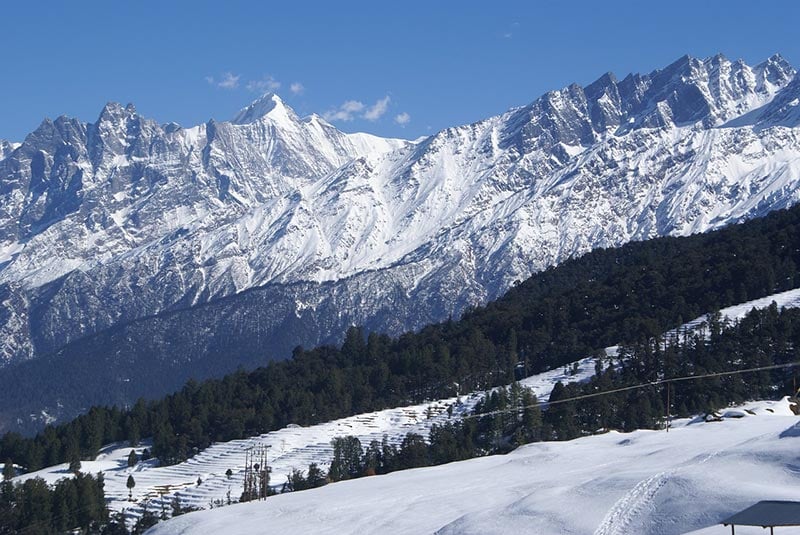 ADVERTISEMENT
CONTINUE READING BELOW
6. Valley of Flowers
Located in Uttarakhand, the Valley of Flowers is a place that locals once celebrated as a valley of the fairies before a botanist stumbled across it in 1931. His book detailing the place put it on the map for visitors from all around the globe. With over 300 colourful and stunning flower species, it is a mesmerising vision of dreams. Moreover, the floral scents are truly otherworldly and will help release the happy hormones making it a perfect holiday experience. The popular Valley of Flowers trek is family-friendly for all to enjoy, no matter what your fitness level. Visit in Springtime for a once in a lifetime experience never to be forgotten.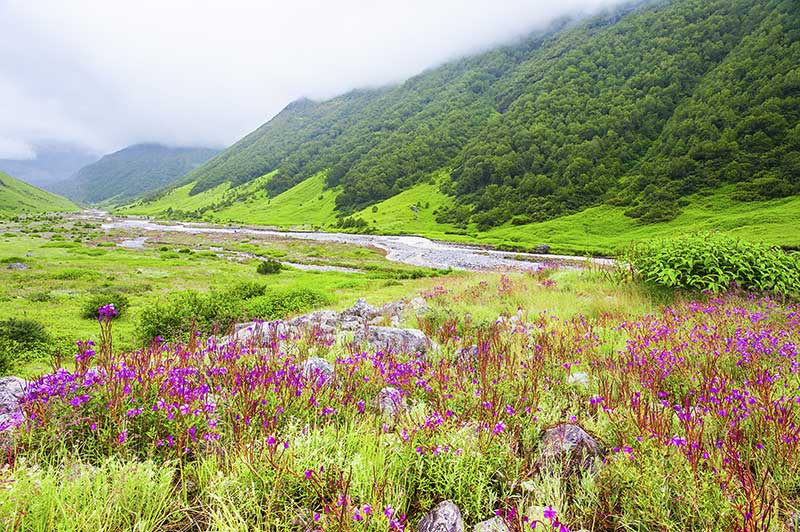 7. Jaisalmer, Rajasthan
Widely known as the Golden City, Jaisalmer is the ultimate place for a desert experience filled with the nostalgia of the past. It is home to beautifully vast golden sand carpets, and the desert scenery is truly reminiscent from tales of 1001 nights. You can spend days exploring the mighty sand dunes in cars designed to withstand the harsh environment. The highs and lows of the dunes will bring back memories of the roller coasters of your youth.
It is also a place you can ride camels and enjoy folklore around warm campfires. Then end the evening by sleeping under star-studded skies. The camping experience can be as basic or luxurious as you want it, making it the perfect experience no matter what your taste or budget.
You May Like
8. Mumbai
No trip to India could be complete without a visit to the heaving capital of Maharashtra. A few days in Mumbai will truly overwhelm the senses in a positive way, helping you remember what it means to be alive. Walking through long winding markets of its shopping districts, you will see and feel explosions of colour, noise, scents and smells. Freshly cooked street food will leave you hungry for more. From small crispy fried breads called puris to delicate syrup soaked Indian sweets, there is something for every taste bud.
Being the heart of Hinduism where many adherents follow strict vegetarian or vegan diets, India is the perfect place to experience delicious and freshly cooked meat-free cuisine. Whether you're looking for a meal on a budget or a fine dining experience, Mumbai will not fail to impress as you explore and enjoy its flavour-filled gastronomic delights.
The hustling and bustling markets are also the right place to shop for exotic little trinkets and souvenirs for yourself or gifts for others. Fresh, high-quality spices are also amazing to shop for and take home to impress guests with your cooking. In addition, beautiful local made fabrics are also widely on sale and talented tailors are on hand to perform what can only be described as pure wizardry in the shortest time frames.
9. Delhi
Delhi is such a vast and sprawling city that you could spend your whole trip to India here and still not experience everything it has to offer. It is filled with captivating sights and smells. From ancient monuments and temples to modern markets and museums, it will keep you busy and breathless for the whole duration. In reality, new, old and south Delhi will all need their own time to get a full sense of everything on offer.
If you're concerned about pollution then Central and South Delhi have many green spaces and impressive parks such as Lodhi Garden and Hauz Khas Deer Park, offering ample space to stroll and walk around.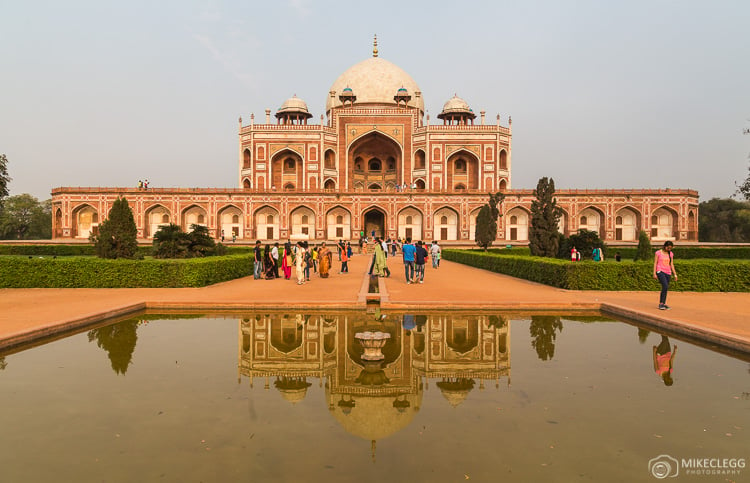 ADVERTISEMENT
CONTINUE READING BELOW
10. Darjeeling, West Bengal
One of the best things that is exported from India is arguably the aromatic and delicious tea leaves that are coveted all around the world. Due to this 'Tea Tourism' is a thriving industry and the experiences on offer enthral and delight visitors from everywhere. For a unique experience, Darjeeling is a place which is completely encompassed with impressive tea plantations. It is here that around 25% of India's tea production takes place. The Happy Valley Tea Estate offers the only guided tea factory tour in Darjeeling where you can delve into the fascinating world of tea production and make your holiday to India an unforgettable cultural experience.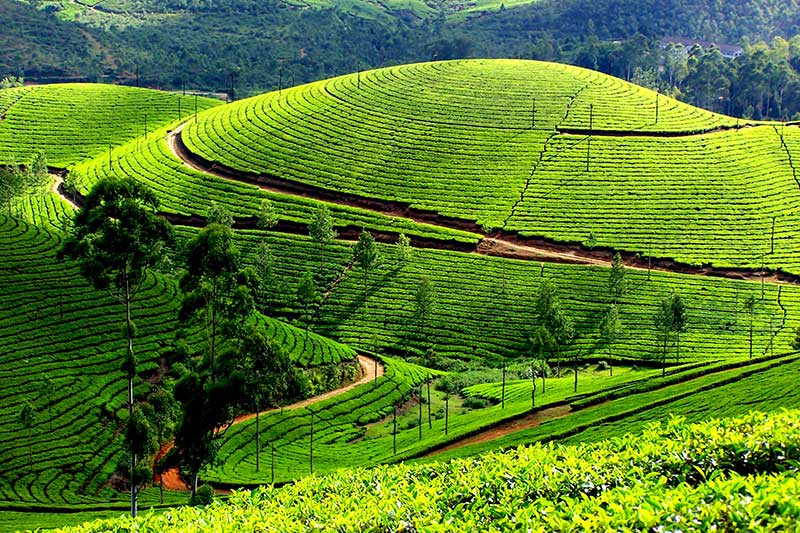 Summary
India is a diverse and alluring country where there are countless beautiful cities and districts to be explored. From snowy mountain tops to desert plains, neverending wildernesses to bustling cities, a holiday in India will leave you feeling like you have experienced an entire continent rather than just one country. Take the plunge today and book a trip to explore one of the most enchanting and breathtaking countries in the entire world.
---
Tours and activities
Related Articles