People who are enthusiastic and adrenaline junkies should get ready to tan, while experiencing exciting water sports and sipping cocktails on the beach. Here are 10 top water sports that you must try on your summer vacation, and these sports are a great way to enjoy your vacation to the max.
Kayaking
Kayaking is a water sport that will allow you to enjoy the summer while paddling, relaxing and enjoying the breeze. You may enjoy kayaking so much that you lose track of time, and it's a great sport to enjoy with your friends and family. Visit kayakcritic.net to choose the best kayak for your vacations.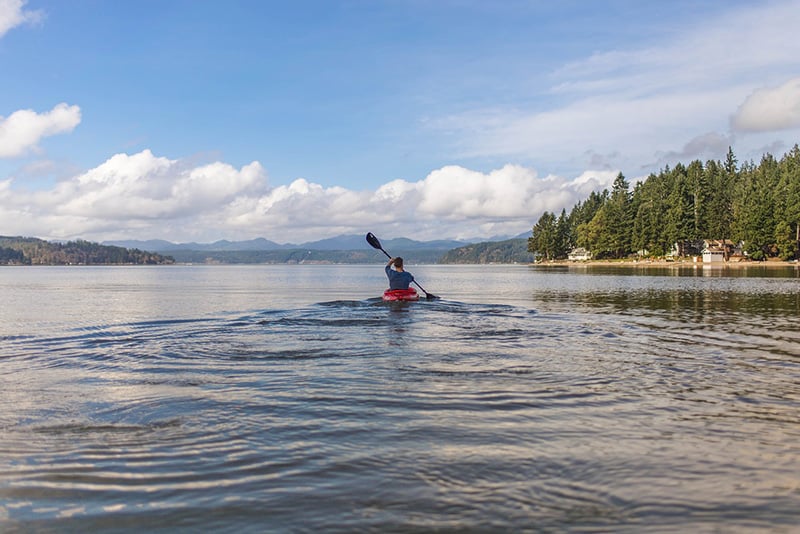 Stand-up Paddling
Over the last few years, stand-up paddling has become more popular among the water enthusiasts. This type of flat water paddling is a great way to go sightseeing while experiencing the sport and is very different from riding the waves like traditional surfing.
You can also relax by lying on the board and paddling with your hands; this sport can provide the perfect combination of relaxing and action.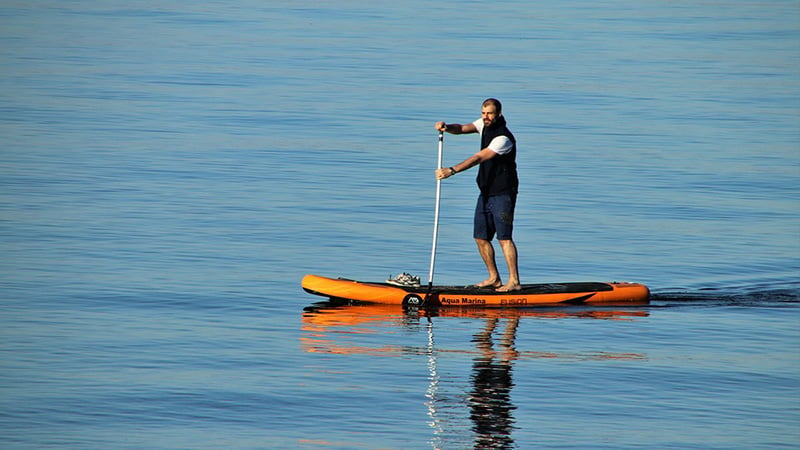 ADVERTISEMENT
CONTINUE READING BELOW
Jet Skiing
Jet skiing is a sport that is popular among water enthusiasts and thrill-seekers. This sport is action packed and will get your adrenaline rushing due to the speed of travelling through the water. You don't have to be a professional swimmer to enjoy this amazing sport but should always wear a life jacket as a precaution.
Parasailing
Parasailing will provide you with an amazing experience. You'll be flying through the air towed by a boat, and this activity will fill your soul with thrill and excitement. Once finished you can swiftly land by indicating to the boat.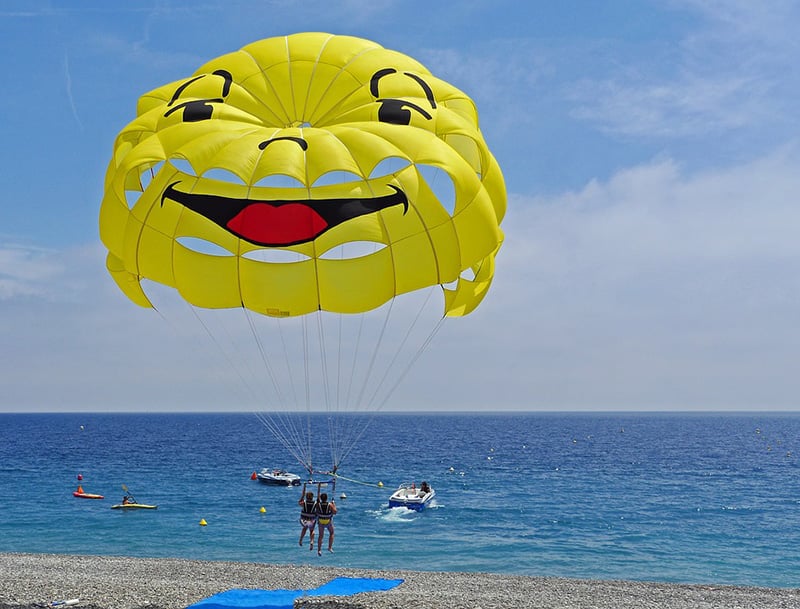 Banana Boat Ride
If you're after fun on the waves with your friends and family this summer, then hop on a banana boat ride. These inflatables are towed by a motorboat and will give you a very exciting, but also a very bumpy ride.
The motorboat will drag you with speed through the sea, and provides an extremely fun experience during the hot summer days. When riding these boats you should always wear a lifejacket as safety comes first.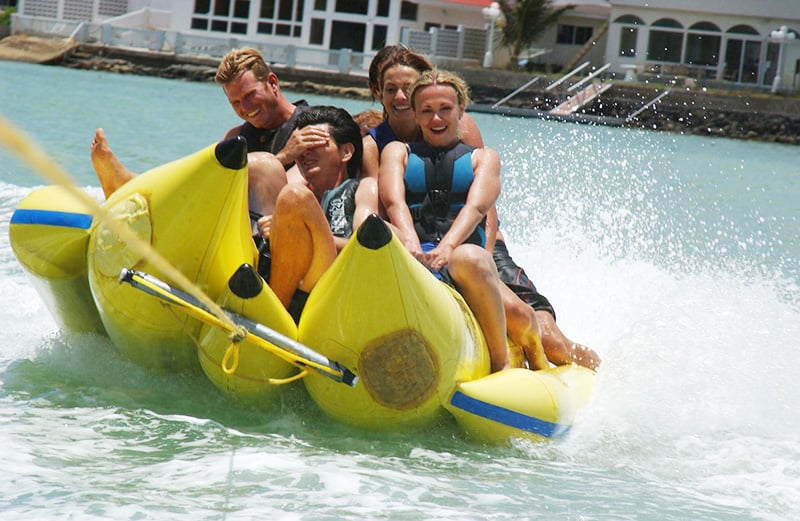 Wakeboarding
This water sport will provide you with a thrilling and adventurous experience on the sea. You will not only get to freshen up by the splashing of water, but it will also provide you with an adrenaline rush, from the speed of being towed by a boat whilst standing on the board.
Head to discoverboating.com for some beginner tips.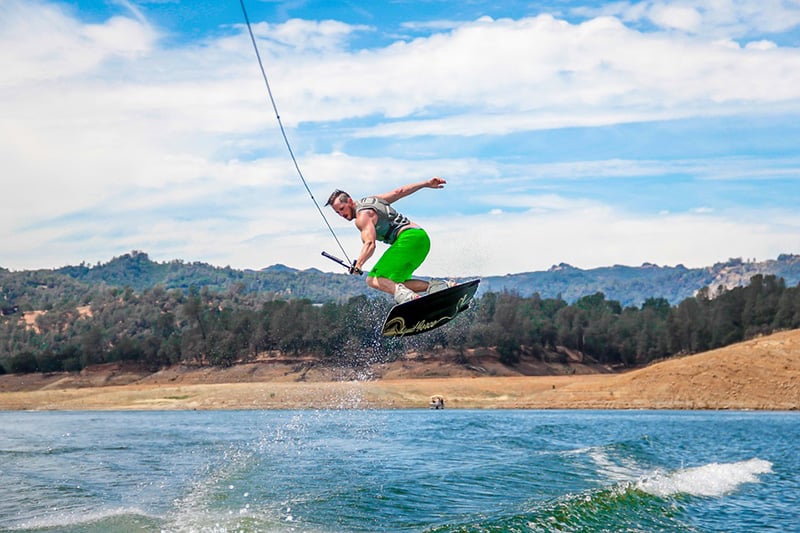 ADVERTISEMENT
CONTINUE READING BELOW
Kite-surfing
Some people might think of it as traditional surfing, but Kite-surfing can be considered the next level. Over the last few years, it has gained more and more attention from water enthusiasts and is the perfect combination of both surfing and wakeboarding.
Whilst trying this sport you'll get to enjoy the thrill and speed of kite-surfing over waves and is ideal on a windy summer day. This sport is highly recommended to those seeking fun, thrills, and for those ready to make their summer vacation full of exciting memories.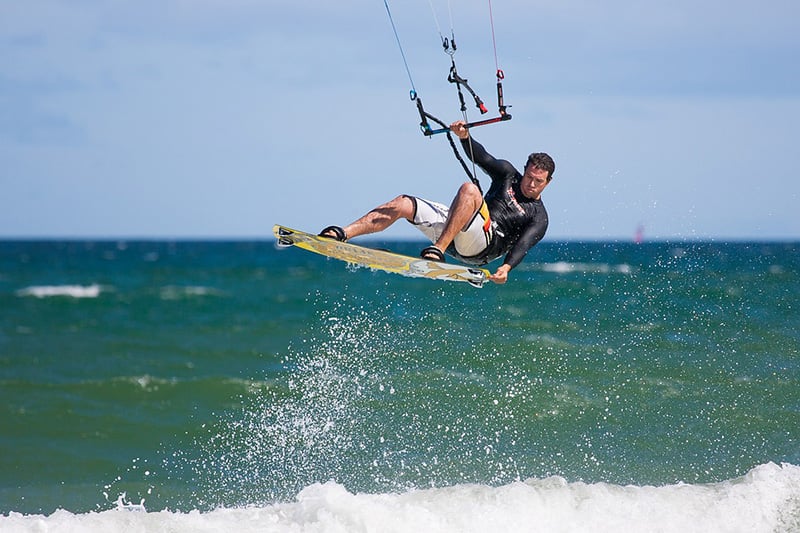 Rafting
Rafting is an adventurous activity where you'll be cruising through rapids. You'll have to work as a team to stay on the right path, while the water tosses you in all directions, and the sport is a fantastic experience to enjoy with your friends and family.
To experience this water sport you should always wear safety gear, such as a helmet, life jacket, and hardcover for knees etc, as you could be thrown from the boat anytime.
Sea walking and scuba diving
Sea walking is a dream come true for those that want to explore marine life, but are not professional swimmers or haven't learnt how to scuba dive. You will be assisted by an expert for the underwater walk and will be wearing a mask for breathing.  During the activity you'll get to enjoy being submerged in the sea, surrounded by beautiful aquatic animals and stunning coral reefs.
Scuba diving, on the other hand, is a lot more technical but will allow you to swim below the surface and see first hand some of the incredible marine life on our planet. To get started you could go on an introductory dive which will give you a taster into what diving is like and if you like it then progress onto a PADI diving course.
ADVERTISEMENT
CONTINUE READING BELOW
Surfing
Surfing is often at the top for being one of the most exciting and famous water sports. There are many surfboards of different sizes and this allows you to enjoy the thrill of riding over perfect waves. The Islands of Phuket are a great place to visit for surfing.
Related Articles