The national parks of the United States offer some of the most awe-inspiring scenery you'll find anywhere on Earth. For more than a century, the National Park Service has been entrusted with care and preservation of America's most prized national lands to make sure that generations to come will be able to enjoy the splendour and wild beauty that these parks contain. Picking a park to visit can be difficult, so we have come up with 15 of the best national parks to visit in the USA.
---
1. Grand Canyon, Arizona
The Grand Canyon National Park just turned 100-years-old and is still going strong. The canyon draws visitors from all over the planet to gaze at its enormous size, amazing colours and the work the Colorado River did carving out this 18 mile-wide and 1-mile deep natural wonder.
A visit to the park will awaken your spirit of the American Southwest as you learn about Native American culture and stand in awe of the sheer magnificence of the work Mother Earth has done.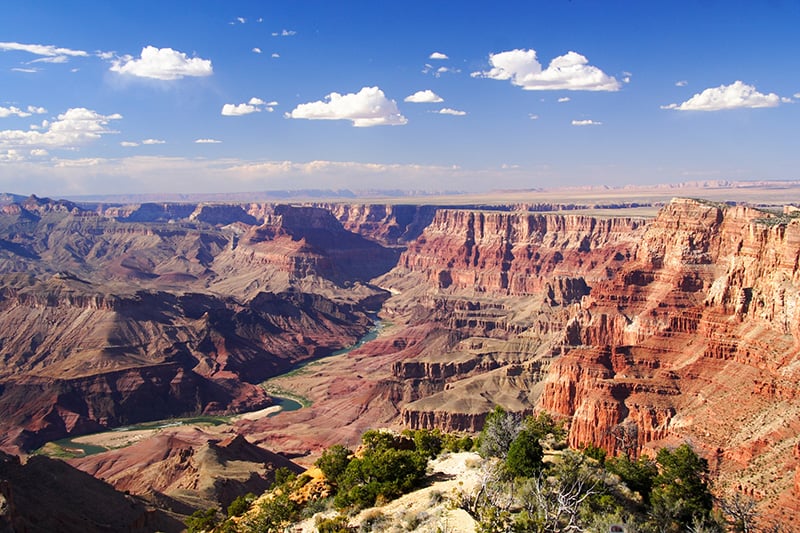 You May Like
2. Yellowstone, Wyoming
Yellowstone National Park is anything but boring. It was founded on top of a volcano and is famous for Old Faithful, its iconic geyser, and unique hot springs like the Grand Prismatic Spring. From the air, this hot spring looks like a giant mood ring because of its bizarre colours and its round shape. Don't forget to take time to admire the amazing wildlife of Yellowstone with plenty of bears, elk and bison to enjoy.
ADVERTISEMENT
CONTINUE READING BELOW
3. Crater Lake, Oregon
The neat thing about Crater Lake is that it was created by an erupting volcano that collapsed upon itself leaving one gigantic crater. The park is set in Oregon's Cascade Mountains and if you climb up to Watchman's Peak, you will get an awesome view of the entire range.
The best way to see the lake in the summer is either by boating around the coast or taking a scenic tour around Rim Drive. The trails provide a quiet solitude during the winter as you cross-country ski through the snow-covered forest.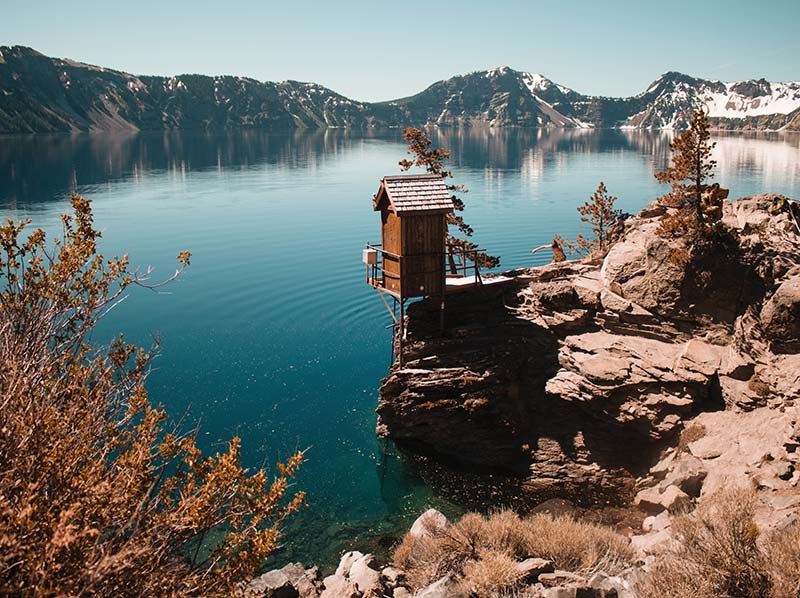 4. Arches, Utah
You have to visit Arches National Park to see the biggest collection of natural sandstone arches. You can find this red rock wonderland just north of Moab in Eastern Utah. The park has over 2,000 of these unique arches as well as a variety of other amazing geological formations like towering pinnacles and huge balancing rocks. There are a great mix and trails for all skill levels. You can start with a 20-minute hike to the most popular arches or take several days to explore the fantastic, but often visited parts of the park like the "Primitive Loop" in the Devil's Garden. The Double Arch has even been featured in several Hollywood blockbusters.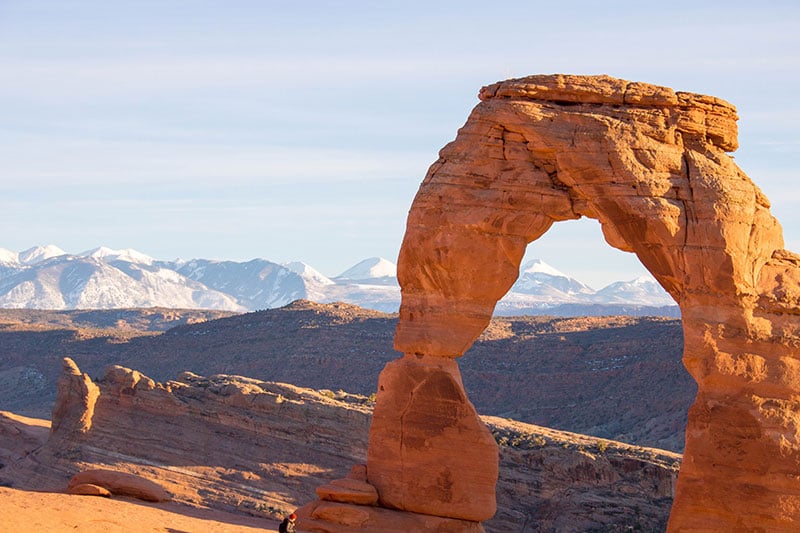 You May Like
5. Denali National Park and Preserve, Alaska
If you want to explore the rugged remote outdoors that is home to glaciers grizzly bears, caribou, moose and North America's highest peak, then head to Denali National Park and Preserve. Just a warning, this park is massive. It is really too big to see in one trip, so make sure you do some planning to make the most out of your limited time.
If you want to see the Northern Lights and are big into winter sports like snowshoeing and snowmobiling, visit Denali in the late fall and winter months.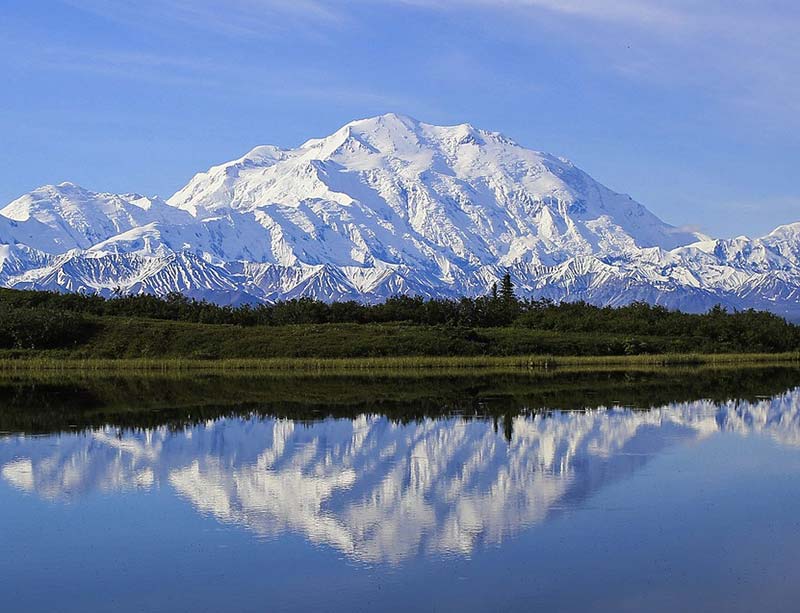 ADVERTISEMENT
CONTINUE READING BELOW
6. Yosemite, California
Yosemite is 1,200 square miles of jaw-dropping cliffs and never-ending Sequoia forests, but most visitors don't venture beyond the Yosemite Valley, which is only a tiny percentage of the national park as a whole. Why not hire an outfitter and really explore all that Yosemite has to offer? Try a three-day camping trip and explore the must-see spots in the park like El Capitan and Half Dome. You will find the solitude you need to recharge your batteries and return to your life full of new hopes and dreams.
You May Like
7. Grand Teton, Wyoming
You can see a theme forming here, the western United States has so many national parks, you can spend years exploring them all. But one park you just can't skip is Grand Teton National Park, just outside of Jackson. If you are into outdoor adventure and backcountry camping, then this area is the place for you. The must-see spots in the park are Death and Paintbrush Canyons and an ancient glacial remnant—Jenny Lake. Of course, views of the namesake peaks of Grand Teton are unforgettable.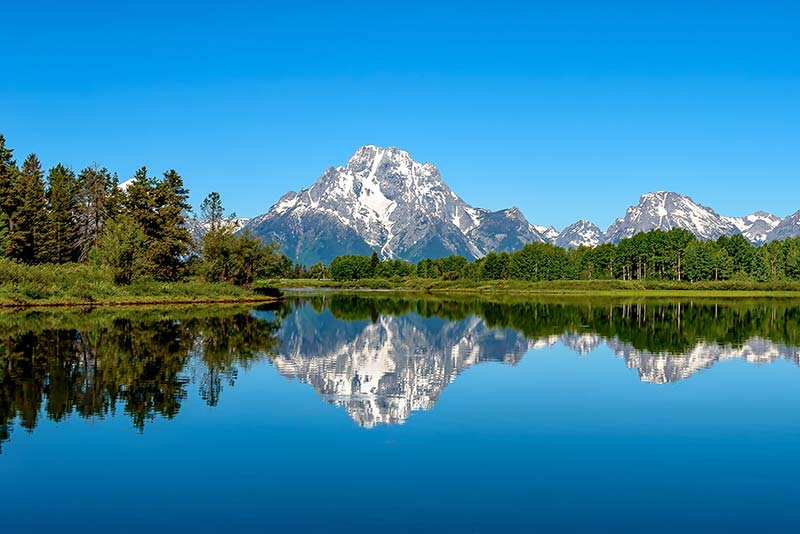 ADVERTISEMENT
CONTINUE READING BELOW
8. Acadia, Maine
It seems like from our list that the Western United States has stolen the show, but the East Coast has a surprise to reveal—Maine's Acadia National Park. Acadia offers a variety of scenic features and you will fall in love with its forested mountains, rugged Atlantic shorelines and calm clear lakes. If you want an amazing view, then hike the Beehive Trail and check out the amazing views of the rocky Atlantic coast. The park is also great for horseback riding and cycling. Make sure to venture out and visit the quaint coastal towns like Bar Harbor to experience the charm of New England life.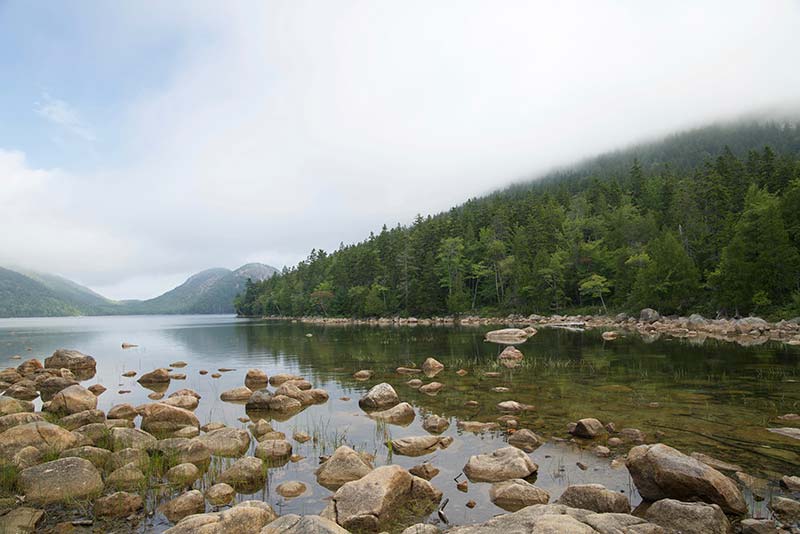 9. Volcanoes National Park, Hawaii
If you are in Hawaii and want to visit the most unusual of the national parks, then you have to check out Volcanoes National Park. The park contains two active volcanoes, including the world's largest active volcano—Mauna Loa. A visit to the park will be a surreal experience because you seem to be so close to danger. Where else can you watch lava flow to the sea and stand face to face with glowing volcanic craters.
ADVERTISEMENT
CONTINUE READING BELOW
10. Zion, Utah
Zion National Park is the perfect destination if you are a serious hiker. The trails are breathtaking with their steep beautifully coloured sandstone cliffs that point to the clear-blue Utah skies. The forest trails are inspiring as you walk along the Virgin River that meanders through the canyon. Another great way to explore the park is to go off-road. Take a Jeep and head out into this amazing wilderness that is perfect for camping and horseback riding. To get the full Southwest experience, you can also visit the Grand Canyon on the same trip.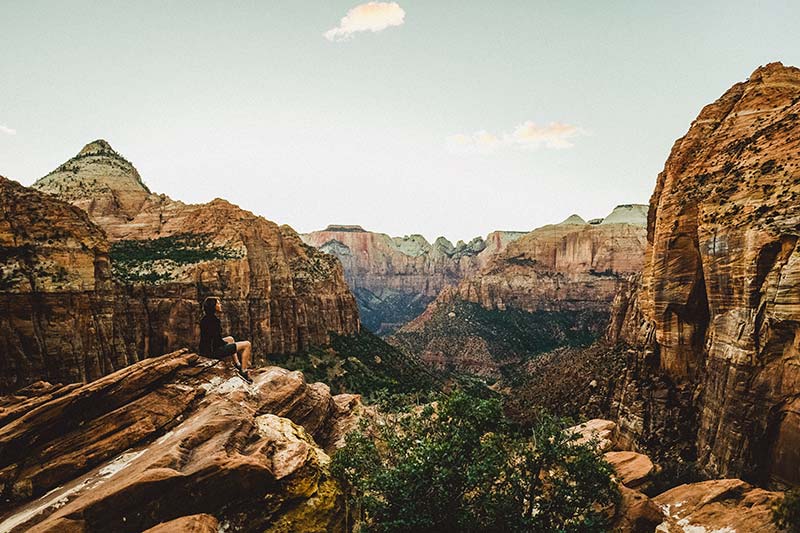 11. Bryce Canyon, Utah
The next-door neighbour to Zion Park is the unbelievable rock shapes found at Bryce National Park. You will just want to stare for hours at the sandstone cliffs that have been eroded by eons of wind and water. These surreal pillars look like something from another planet but also seem right at home in the southern Utah desert.
To really appreciate the park, attend a ranger session where expert park rangers will unlock the magic of Bryce Canyon through talks and walks around the rim of the main amphitheatre.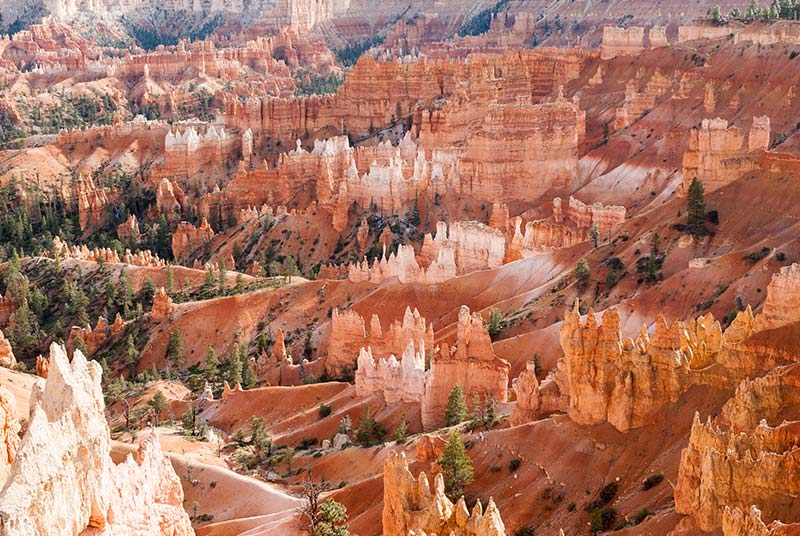 You May Like
12. Great Smoky Mountain, Tennessee and North Carolina
Great Smoky Mountain National Park is home to the oldest mountains in the US and draws more visitors than any other national parks in the country. Most people choose to just drive through the nearly 400 miles of paved roads that cut through the middle of the park. That means that you can have a bit of solitude as you set out of a hiking adventure. One that takes you off the beaten path and through some of the most beautiful forested lands in the world. Hike the Appalachian Trail for the trek of a lifetime.
Must-see spots include Mogo Falls, the park's tallest waterfall, and the peak of Mount Cammerer, where you will be rewarded with incredible 360-degree views of the park.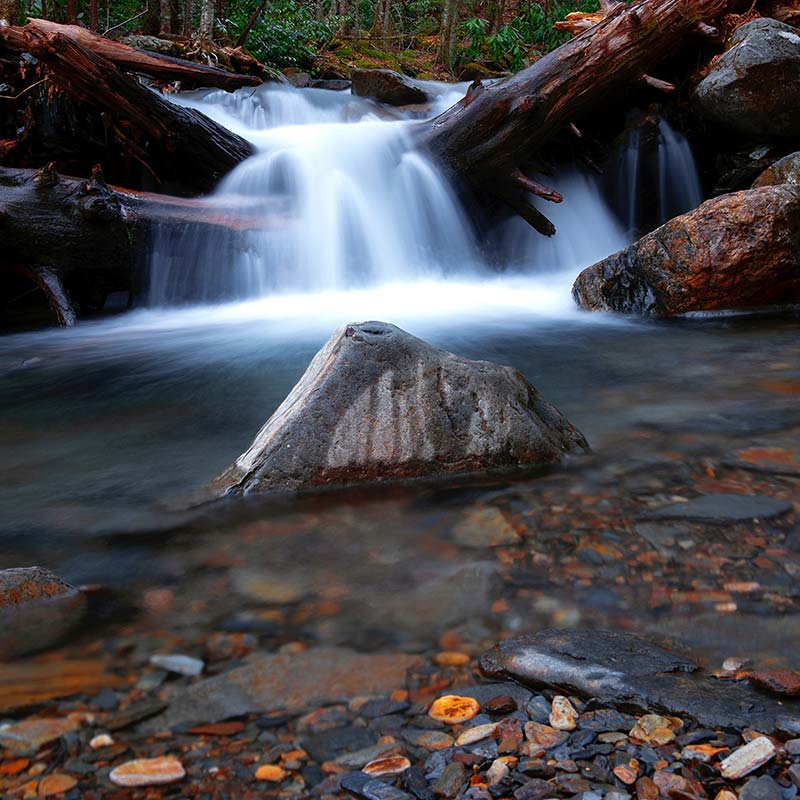 ADVERTISEMENT
CONTINUE READING BELOW
13. Sequoia National Park, California
If you want to see some of the biggest trees on the planet, head to the Sierra Nevada Mountains of California and visit the Sequoia National Park. The park is named for the mammoth Sequoia trees that seem to disappear into the clear blue California sky and the iconic General Sherman Tree stands tall in the Giant Forest. Bring your tent and backpack because there are some amazing camping sites all over the forest—just keep an eye out for the bears that call this park home.
14. Glacier National Park, Montana
Deep in the heart of Montana's Rocky Mountains, you will find a hidden treasure— Glacier National Park. You will not be disappointed when you stand at the foot of ancient peaks carved out by ancient glaciers that run north to the Canadian border. You can set off with a backpack and find solitude in the more than 700 miles of hiking trials that lead to the crystal-clear waters of Hidden Lake. Whether you hike, mountain bike of camp, you might see a wide variety of amazing wildlife like mountain goats and grizzly bears.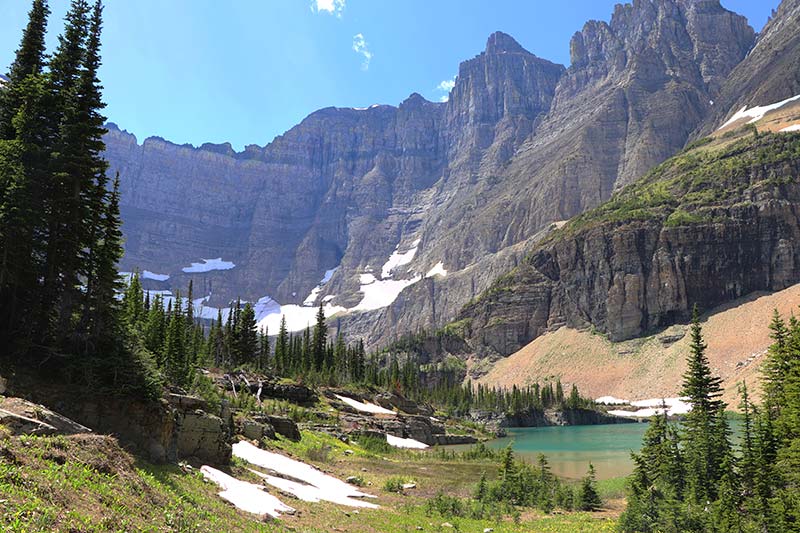 15. Mammoth Cave, Kentucky
You have to go underground for our last must-see national park. Mammoth Cave National Park is just northeast of Bowling Green, Kentucky and has the record for being the world's longest cave system. You will be in awe as you tour just a small section of the 400-plus miles of gigantic stalactites and stalagmites that adorn this prehistoric deep cavern. They say that there is a story behind every rock, so come let Mammoth Cave tell you it's story.
---
Tours and activities to see USA national parks
---
Find Places to Stay
Related Articles