From expansive views to trees standing in full glory, Alaska is undoubtedly America's hiking heaven. This frozen wonderland boasts of rugged mountains, pristine lakes, and pathways balancing on rocky ledges, perfect for that trail you've always wanted. While there are numerous hiking trails to explore, here is a list of what we consider the top places to visit in Alaska for a hiking trip.
---
1. Kenai Fjords National Park
This Alaskan park houses the Harding Ice field trail found in the Exit Glacier area. The trail is 8.2 miles long and can be hiked in a single day. It is, however, a strenuous undertaking hence requires a fit and capable hiker. Commencing on the valley, you will pass through alder forests and meadows before reaching the peak. At the summit, you will behold the most massive Ice field landscape Alaska possesses, which stretches for over 300 square miles. The best way to feast your eyes on this natural phenomenon is to wait until late July when the snow clears.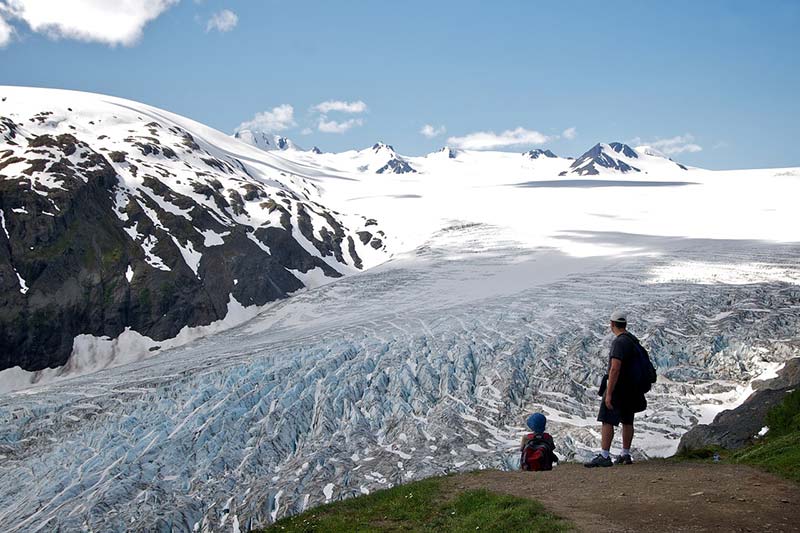 You May Like
2. Kesugi Ridge
"Spectacular" doesn't even begin to cover this hiking trail. The Kesugi Ridge has received excellent hiking trail ratings for its two impressive hiking and camping trails – the Little Coal Creek and Byers Lake trails. The other less preferred path is the Troublesome Creek, which as the name suggest is quite troublesome owing to its dense woods. The trail is also prone to flooding during the summer. Kesugi Ridge is considered one of the best vacation spots in Alaska as it houses Denali, the tallest mountain in North America. During fine weather, hikers should be able to behold this majestic mountain.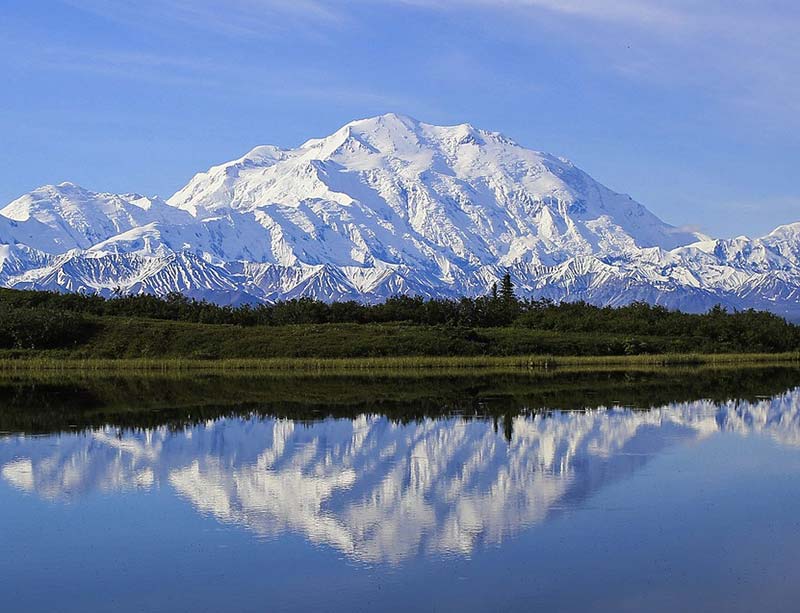 ADVERTISEMENT
CONTINUE READING BELOW
3. Pioneer Ridge Trail
Are you in need of a challenge? Then consider conquering the Pioneer Ridge trail? This trek is located on the scenic Knik River road. The ridge climbs approximately 5000 feet up and is 6 miles long making it quite the hike. It is the perfect trail for a hard workout. Beginners should equip themselves with some hiking facts and tips to guide them during the hike. The first few miles comprise of a dense forest. On reaching the summit, take a moment to appreciate the visually striking Knik Glacier, Mount Marcus, and the twin peaks.
4. Lost Lake Trail
Also known as the Primrose trail, this 7-mile trail hiking begins at a beautiful rainforest. As you continue climbing up, you will be able to see the beautiful Lost Lake amidst the rugged snow-clad Kenai Mountains. The trail isn't usually crowded making it perfect for some alone time. Learn more: fs.usda.gov.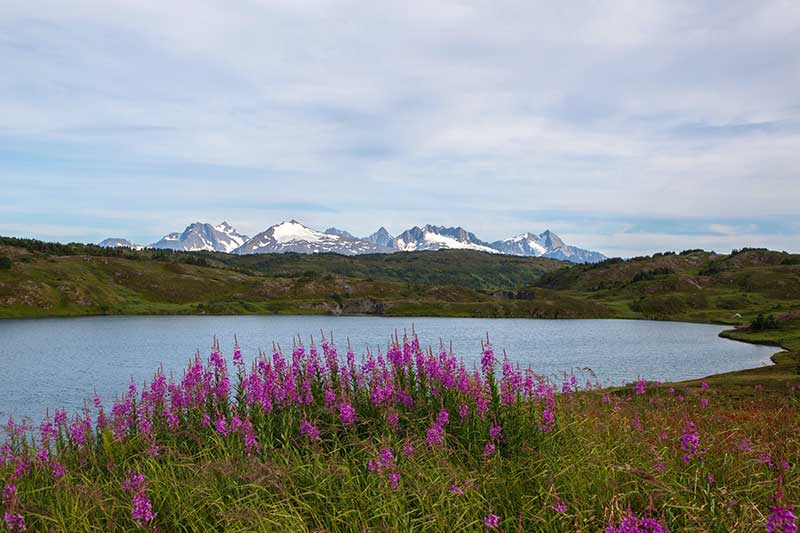 You May Like
5. Chilkoot Trail
The history of the Chilkoot Trail goes way back to the Klondike Gold Rush. This fabled 33-mile trek was a famous transportation route and is now considered a National Historic Landmark in the US. It starts at Dyea, passes through Canada's Yukon and finally ends at Lake Bennett, British Columbia. Hiking the historical trade route will give you a clear picture of the Klondike era. Apart from its abundance in historical hiking facts, this trail also boasts of coastal rainforests, alpine views, and glaciers. This trail attracts tourists all year round and therefore easily makes it into our list of top places to visit in Alaska. We suggest waiting until the official hiking season which runs from late May to early September.
ADVERTISEMENT
CONTINUE READING BELOW
6. Crow Pass
Another favourite in the top places to visit in Alaska is the Crow Pass Trail. This is a 21-mile hike that is much loved. Crow Pass was once a part of the historic Iditarod trail, famous for its moderate and hard level hikes. Take a walk on this Alaskan trail and enjoy the ancient mine ruins, the Raven Gorge and the gigantic glaciers. For beginners, we recommended trying the shorter path which starts at Girdwood and ends at the Raven Gorge. The trail may be small, but it possesses some mouth gaping scenes. Besides, you can enjoy snowmobile trips offered by some of the lodges.
7. Flattop Mountain at Glen Alps
Our final hiking trail suggestion enjoys good traffic throughout the year. This is because the hike isn't as steep as the rest. Besides, the pathways have a set of wooden steps to aid in hiking. For this reason, we think this is the perfect place to add to your Alaska trip ideas list for a family vacation involving kids. This trail is categorized as a moderate-level hike, and once you reach the summit, you can enjoy views of the breathtaking Anchorage and the out of this world vista.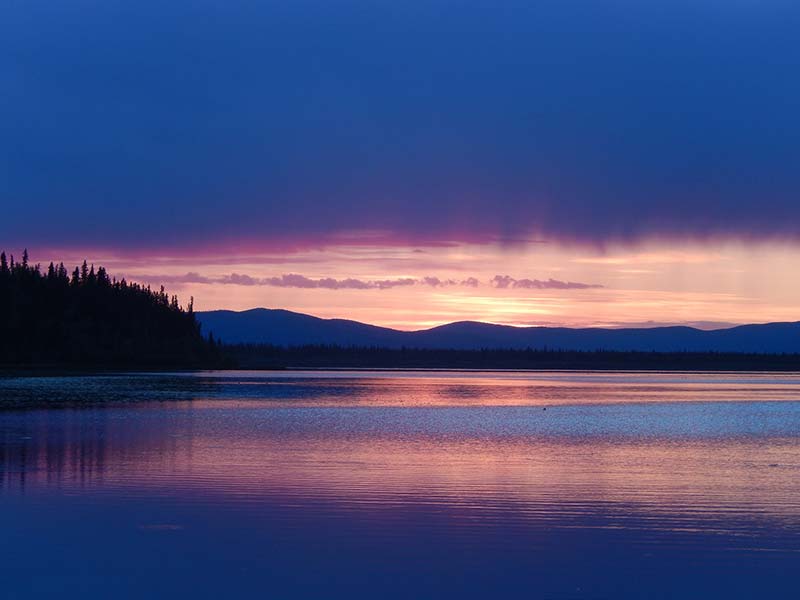 Summary
With this list of the top places to visit in Alaska reviewed by GearExpertGuides, you are now ready to go out and conquer the hiking world. Remember to bring your camera with you to capture images that you will treasure.
---
Tours and activities
Related Articles