A trip to New York City is on many people's bucket list. That's because there is so much to do in the Big Apple, that you could spend a lifetime in the city and still not run out of things to do. It has it all from the Statue of Liberty to Times Square, to some of the best museums in the world. Whether it's your first time or you're a seasoned visitor, sit back and relax.
TIP
Consider getting a
New York Pass
for your visit. This includes entry to over 100 attractions, experiences and tours in the city.
Here are 10 of the best things to see and do in New York City.
1. Explore Central Park
Central Park has been an oasis in the middle of New York City for more than 150 years. Its 750+ acres attract flocks of visitors and locals alike who come to enjoy the amazing walking and biking trails. After a stroll, stop for a bite at the Tavern on the Green, a New York City institution right in the middle of the park. For a magical experience, take a horse and carriage ride through Central Park, or check out the Central Park Zoo, which is one of the oldest in the country.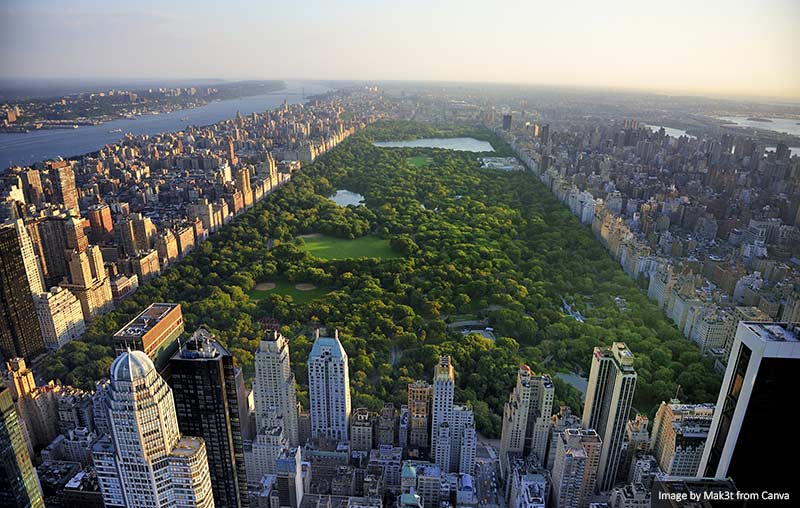 2. Visit the Statue of Liberty
One of the most visible attractions in New York City has to be the Statue of Liberty. Lady Liberty was a gift of friendship from the people of France and is recognized as a universal symbol of freedom and democracy. It was dedicated in 1886 and is still one of the most visited attractions in the US. The best way to experience the statue is by catching a ferry from Battery Park in Lower Manhattan to Liberty Island and then making a stop at Ellis Island for an interesting history on early American immigrants.
TIP
Book your hassle-free ticket in advance through
Viator
. This includes ferry tickets, entry to Liberty Island and Ellis Island, as well as an audio tour headset.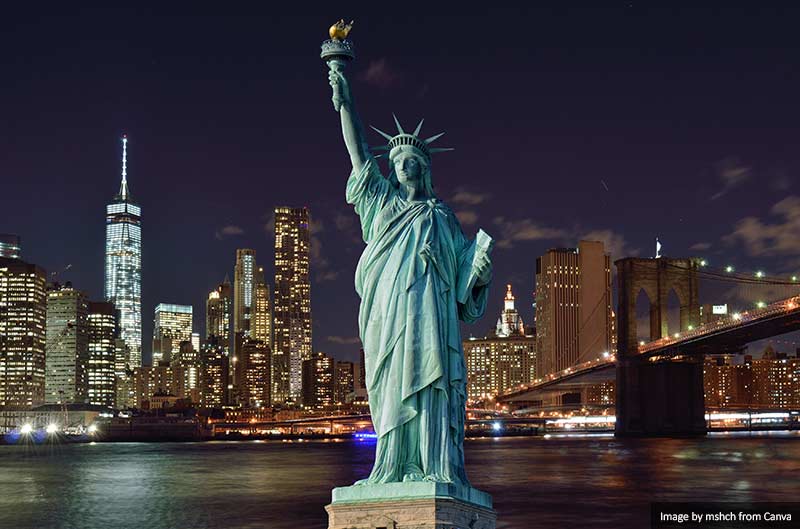 ADVERTISEMENT
CONTINUE READING BELOW
3. Walk across Brooklyn Bridge
The Brooklyn Bridge is a signature landmark of New York City and is how New Yorkers get from Brooklyn to Manhattan. You can drive, take the train, bike or walk across this iconic bridge. Brooklyn Bridge is an engineering marvel and offers spectacular views of the New York City skyline. The most fun (and free) way to experience the bridge is to take a casual 30-minute walk from one side to the other.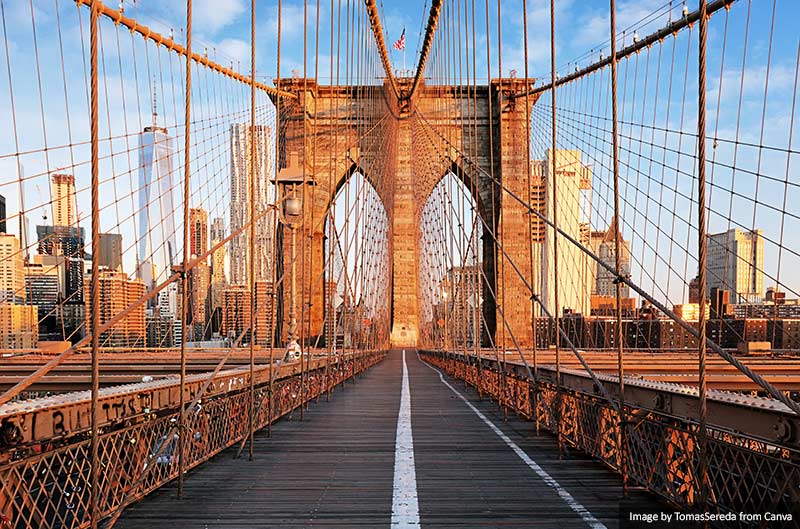 4. See five states from the Empire State Building
The Big Apple is full of famous landmarks, but you can argue that the world-famous Empire State Building is "high" at the top of the list. The 86th and 102nd-floor observation decks offer awe-inspiring views of the skyline as you soar to 1,250 feet above Midtown Manhattan. On a clear day, you can see five states! You can enjoy the open-air observatory or the indoor climate-controlled viewing areas. Check out the amazing multimedia exhibit that highlights the history of this great building.
You May Like
5. Tour Rockefeller Center and Top of the Rock
Rockefeller Center has it all. You can spend your whole day here and still not do everything. The plaza has amazing sculptures, the NBC Studios and tons of shops and eateries. If you play your cards right you can even watch the morning taping of the "Today" show. Following this you could then spend the afternoon gazing out over the city from the Top of the Rock observation deck. This 3-tiered observation deck has viewing spots on the 67th, 69th and 70th floors. The best view has to be from the 70th-floor observatory deck where you are offered panoramic 360-degree, unobstructed views of the Big Apple. Finally, end your day by catching a show at Radio City Music Hall.
6. Take-in Times Square
Times Square embodies all the New York City is known for: great shops, amazing restaurants, famous office buildings and the wildest flashing neon billboards on the planet. This stretch of real estate runs from West 42nd to West 47th Street and is exciting and full of atmosphere. People heading to Broadway for a show often come to Times Square for shopping and a meal at one of the famous eateries such as Carmine's Italian Restaurant.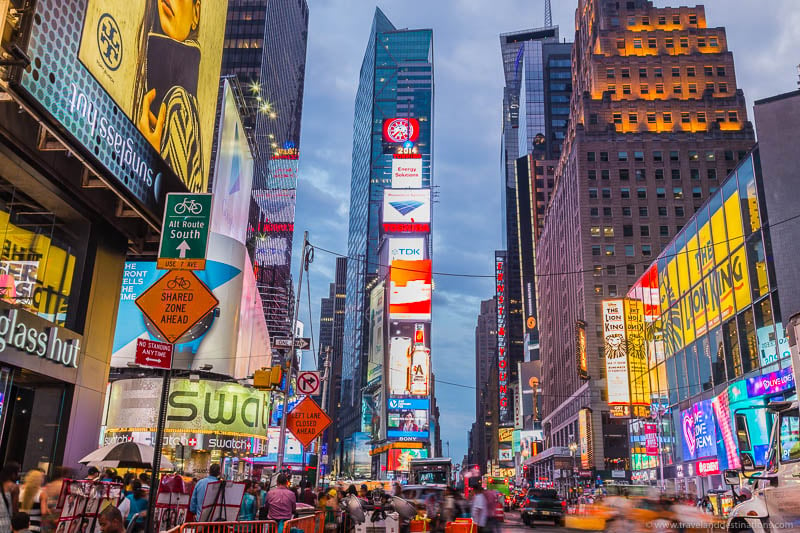 You May Like
7. See a masterpiece at the Museum of Modern Art
Everyone knows this influential art museum as just MoMA. The building may not be much to look at, but MoMA is a giant in the world of modern art. This shiny Yoshio Taniguchi-designed building contains one of the most significant collections of modern art in the world. They are all here: Van Gogh, Cézanne, Matisse, Picasso, and Warhol, just to drop some names. MoMA's growing collection contains almost 200,000 works of modern and contemporary art with more than 80,000 works of art available online. Visit MoMA and have your eyes and mind opened to an unforgettable experience.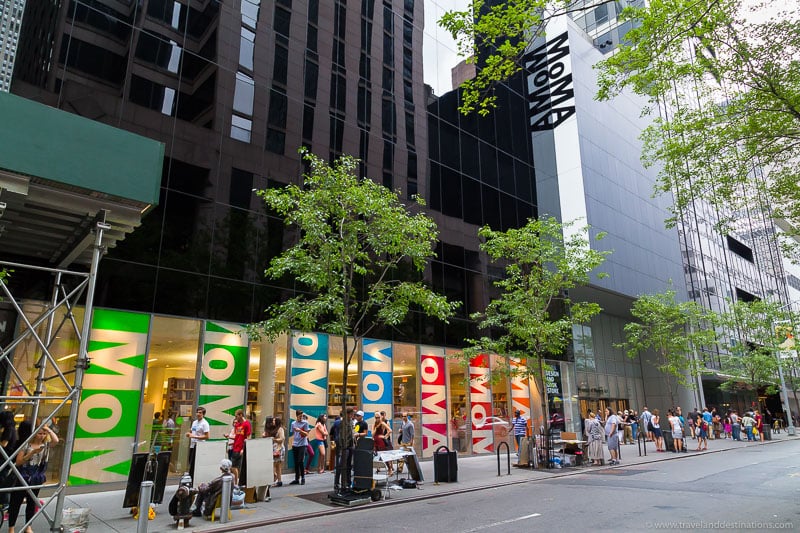 ADVERTISEMENT
CONTINUE READING BELOW
8. Visit the top of One World Trade Center
One World Trade Center, aka the Freedom Tower, is the main building of the rebuilt World Trade Center Complex that was destroyed on 9/11. 1 WTC is the tallest building in the United States, the tallest building in the Western Hemisphere, and the sixth-tallest in the world (at time of writing). This 104-story super scraper opened in 2014 and dominates the skyline of the Big Apple. In a city with great observatories, you can't skip One World Observatory. Experience the thrill as the SkyPod elevators shoot you up 102 stories in just 47 seconds. This amazing ride takes you to the observation deck that will give you fantastic views of New York City's forest of skyscrapers.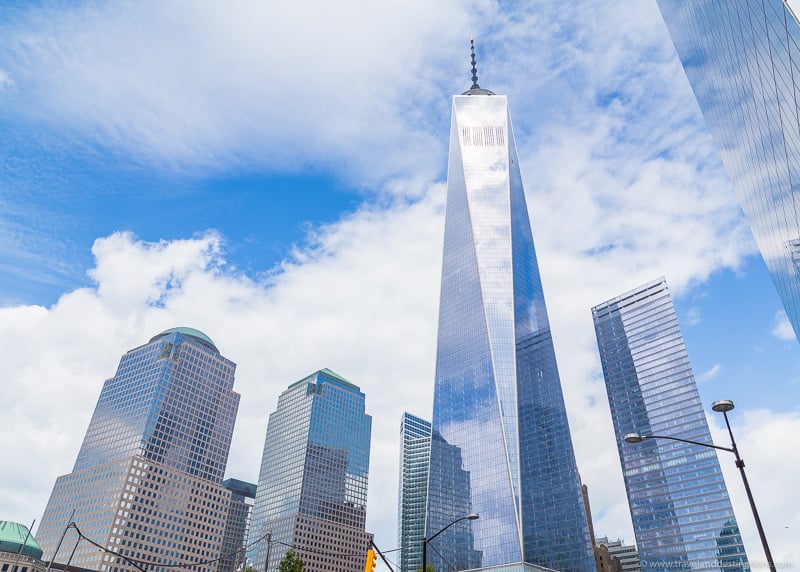 You May Like
9. Explore the borough of Brooklyn
With a city that has so much to offer, don't forget to go off the beaten path (and away from the madding crowd). Catch the subway or bus to Brooklyn and you will find wooded parks, museums, trendy restaurants and much more. The good news is that Brooklyn has been experiencing an era of urban renewal and has become the hip and chic place to spend some time while in New York City.
Feel like a kid again by heading to Coney Island. In today's world of fancy high-tech amusement parks, Coney Island often gets overlooked. The park is old-school amusement as well as a family-friendly place for some sun, sea and fun. Ride a legendary wooden coaster or walk the boardwalk along the beach while munching on a world-famous Nathan's hot dog.
10. See a Broadway show
There's nothing like the buzz around Broadway on opening night. People flock to this strip of majestic theatres right across the street from Times Square to meet, greet and eat before seeing an award-winning Broadway show such as the Lion King. The Great White Way (because of the dazzling lights of the theatres) offers a huge selection of Tony Award-winning plays and musicals and is woven into the fabric of the Big Apple. It's not just for grown-ups—there is something for the whole family.
---
Tours and Activities
Start Booking
Here are some top options to book your hotels, activities, flights and other transport:
---
---
Please note that we get a small commission if you purchase via our referral links. We use this to invest in new content and improving this website. Thanks so much for your support.
Related Articles