The United States of America has so many amazing places to visit it can be hard to know where to begin. In this post I have asked travel bloggers to provide me with their top suggestions on where you should visit. You can use the menu below to jump to a particular place.
Below are top places to visit in the United States of America, as suggested by travel bloggers.
---
Joshua Tree National Park by Tara from Backroad Ramblers
Visiting Joshua Tree National Park is surreal — like visiting another planet, or landing inside a Dr. Seuss book. The park spreads across 800,000 acres in Southern California and is less than a day's drive from Las Vegas, Los Angeles, and San Diego. The park is named after a wild-armed tree that isn't really a tree at all. The Joshua tree is actually a species of yucca (Yucca brevifolia), with sharp, pointed leaves that have earned it the nickname Desert Dagger. These endearing trees cover the western half of the park, along with huge fields of boulders that are perfect for climbing. Franklin D. Roosevelt proclaimed this area a national monument way back in 1936, protecting a land that most considered harsh and inhabitable. In 1994, Joshua Tree became the nation's 54th national park.
Joshua Tree National Park is famous as a bouldering and rock-climbing destination, and it boasts some of the best family-friendly hiking anywhere. Must-visit spots inside the park include a tour of the historic Keys Ranch, hiking the Barker Dam trail, watching the climbers on Intersection Rock, and camping at Jumbo Rocks Campground.
---
There are two big reasons why New Orleans should be on the list of your must-visit places in USA. First, it looks nothing like the rest of the country. Mark Twain named New Orleans one of the four unique cities in America along with Boston, San Francisco and San Antonio.
The city's gorgeous architecture, houses covered with fern, and streets lined with oak trees make you feel like you are visiting a European capital. Start your tour of the city in the French Quarter, one of the most popular neighbourhoods in NOLA. You can visit St. Louis Cathedral, the oldest continuously active Roman Catholic Cathedral in the United States, walk around Jackson Square, and stock up on Louisiana staples at the French Market.
If you get tired of the hustle and bustle of the most touristy neighbourhood, take a short ride on a streetcar to Garden District and marvel at the beautiful mansions, some of which belong to A-list celebrities like Sandra Bullock and Nicolas Cage.
But wherever you are in the city, you are bound to find delicious local food. And that's reason #2 why NOLA is a must-visit destination. Two local cuisines – Cajun and Creole – are a blend of European and African cooking traditions with locally available ingredients. Both are unique to Louisiana. There's no better place to try your first fried shrimp po'boy, gumbo or muffuletta than The Big Easy. Oh, and don't forget New Orleans is the birthplace of jazz, too.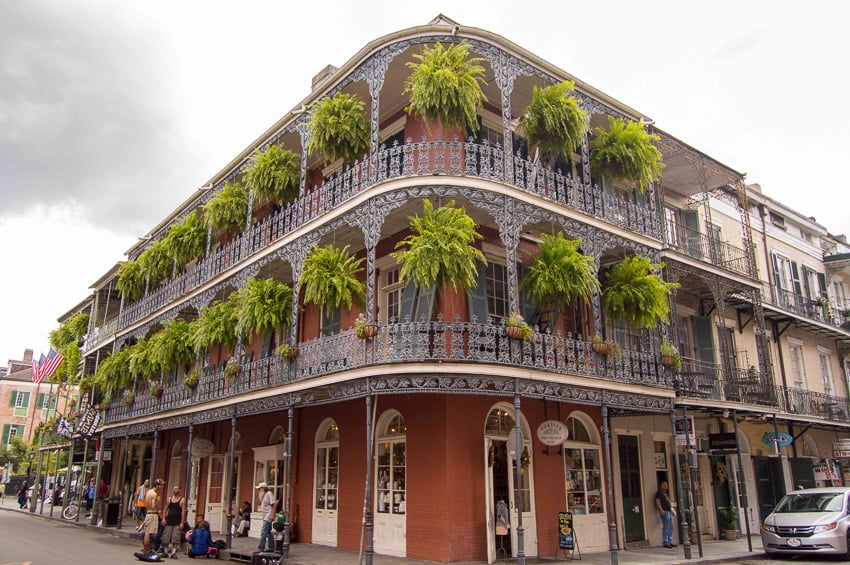 ADVERTISEMENT
CONTINUE READING BELOW
---
I can say without reservation that Utah's Mighty 5 – meaning Utah's five large National Parks – are some of the most incredible parks, natural landscapes, and must-see natural attractions, on the planet. I honestly didn't know much about them before my buddy and I took a road trip across Utah. From huge canyons to giant, natural archways, to the incredibly varied colourful rock formations to lush river valleys, these parks are a sight your eyes will thank you for.
The five parks are Canyonlands, Arches, Zion, Bryce Canyon and Capitol Reef – and each park offers a unique experience in and of itself. Likewise, although not part of the Mighty 5, Monument Valley, where Close Encounters of the Third Kind was filmed, is also within striking distance.
While many tourists who visit from outside the United States have their sights set on places like New York, Los Angeles, San Francisco or Las Vegas, Utah is definitely one that should be on your list if you are a nature lover. Once more, the USA Park services sell a year-long pass – called America the Beautiful Pass – for only $80, which allows you and your entire vehicle access to its parks. So if you find yourself in the USA and are looking for an epic nature road trip, make sure to check out Utah.
---
Pittsburgh by Brian and Amanda from Eat Work Travel
Consistently ranked as one of the most livable cities in the USA, Pittsburgh is a culturally rich destination that is one of our top cities to visit. There are 3 rivers that carve out this city and there are an astonishing 446 bridges found throughout which creates a unique landscape. The city offers things to do for many types of travellers.
For the art lover: there is a variety of theatres, galleries and museums. Our personal favourite is The Andy Warhol Museum that is sure to have unique, colourful pieces to admire.
For the sports lover: wear your black and gold, wave a Terrible Towel and cheer on one of their 3 championship teams: Steelers football, Penguins hockey or Pirates baseball.
For the outdoor enthusiast: there are a variety of bike trails throughout the neighbourhoods, water sports along the many rivers and take a ride up the Duquesne Incline to take in a bird's eye view of the city.
And for the foodie: Pittsburgh has really made a name for itself having received Zagat's top spot as the 2016's No. 1 food city in America. The city has always had a variety of ethnically diverse dining options and has seen a revival in the food scene with more sophisticated restaurants and award-winning chefs. Some of our favourites include Meat & Potatoes, Primanti Brothers, Cure and Morcilla. After your meal, head to the award-winning craft whiskey distillery, Wigle Whiskey.
With such a diverse offering of things to do and see while having a small town feel, Pittsburgh, Pennsylvania is our pick for one of the best cities to visit in the US.
---
Asheville, North Carolina is an amazing place to visit in the United States. The small city in the Appalachian Mountains is where you can escape to get some fresh mountain air while drinking beer in one of the many breweries and eating fantastic food in some of their notable restaurants. I used to live in North Carolina, and Asheville never got old for me.  Any weekend trip there was always filled with history at the Biltmore Estate, drinking at Wicked Weed Brewery, or hiking in the Dupont State Forest. If drinking, eating, and hiking aren't your thing there is still a wonderful downtown area to shop in and discover the artistic scene. Asheville is great for young people as it is one of the hippest and progressive cities in the US. So if you're looking for a fun place to visit in the United States then Asheville is ideal!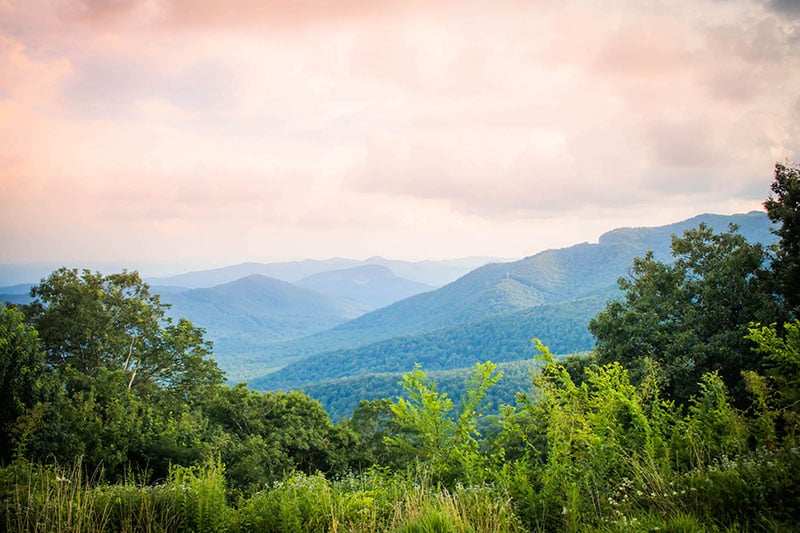 ---
Los Angeles, California is known worldwide for its movie star glitz and glamour, but the Southern California city offers so much more than that. The most popular destinations, like the Hollywood Walk of Fame, Rodeo Drive, and the Hollywood Sign are well worth checking out, but L.A. is a large, diverse city that can suit every traveller's interests.
For fans of film and television looking for a behind-the-scenes glimpse at how all of your favourites are made, take a Warner Brothers studio tour or get free tickets to a talk show or sitcom. If beaches are your thing, Santa Monica is a lovely place to stroll and shop, while you'll find eccentric, hippie vibes at its neighbour just down the coast, Venice. Relax at a quieter beach by heading north to Malibu or hosting a bonfire at Dockweiler in Playa del Rey. For outdoor enthusiasts, there are tons of great hiking trails throughout the region – explore the Santa Monica Mountains or Angeles National Forest.
The city is also packed with fantastic museums like LACMA (L.A. County Museum of Art), the Getty and Getty Villa, the California Science Center, and the Natural History Museum. You won't regret stopping by the Griffith Observatory for planetarium shows, space exhibits, and amazing views of the L.A. Basin.
To experience all the best Los Angeles has to offer, rent a car to cover its spread-out attractions, and don't forget to avoid rush hour!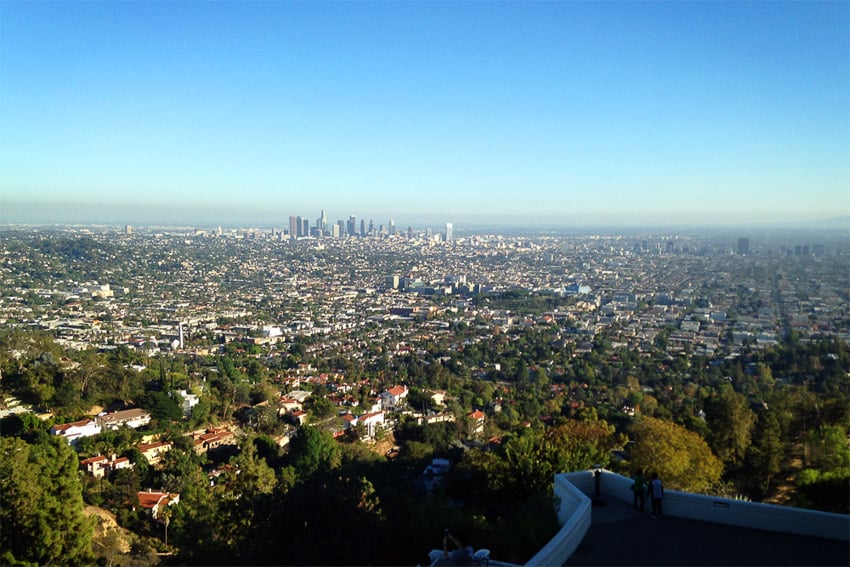 ---
Boston's Freedom Trail by Janine from Fill My Passport
Boston's Freedom Trail is a Must in the city. If you love history or are a closet historian, Boston' Freedom Trail should be on your USA bucket list.
A trail that spans 2.5 miles along many of the main city centre streets, the Freedom Trail takes visitors to 16 significant landmarks all contributing to the USA we are familiar with today. Pop into the Old State House where the first Confederation speech was made. Head to Paul Revere's House and see how a revolutionary lived as he juggled multiple jobs to support his family. Stroll through the Granary Burial ground and see Boston's tribute to such notables as John Hancock, the Boston Massacre victims, Benjamin Franklin's parents, and of course, Paul Revere. The trail ends at the oldest navy vessel still active to this day – the USS Constitution. Jump aboard for a free tour and learn more from the sailors on just how it contributes to USA life today.
There are many more landmarks within such a small distance. Do yourself a favour and make the educational trek through the busy Boston streets and in your own way, thank those who helped shape the country into what it is now.
---
Grand Canyon by Addie from Addie Abroad
If there's one word I would use to describe the Grand Canyon, it would be legendary. In 2016 alone, 5.96 million people visited the national park. If that doesn't tell you that it's a site to see, I don't know what will.
Located about an hour's drive from Flagstaff, Arizona, Grand Canyon National Park is an absolute must-see for visitors to the United States. If you're coming from Flagstaff, you'll most likely find yourself on the South Rim of the canyon – the place most popular with visitors. Don't dawdle finding a parking spot or checking out the visitor's centre. You're there to see the Grand Canyon, after all. Once your car has come to a complete stop, get out and make your way to one of the many viewpoints. Stand there in awe at nature's creation.
Once you're done being awestruck, try your hand at one of the many day hikes in the canyon – or hike the whole thing rim to rim if you're feeling up to it! Only 1% of Grand Canyon National Park's visitors hike below the rim, so you'll be part of an exclusive club. Plus, the views from down in the canyon are the best ones of all.
---
Death Valley is located in the heart of California's Mojave Desert. The Park is a 2-hour drive from Las Vegas.  It is easily accessible from LA or Vegas and is a great road trip between the cities. Death Valley is the lowest, driest and hottest of the US National Parks. Visit in the winter as temperatures reach 120° F in the summer months.
Death Valley is a deceiving name for this beautiful park. The desert floor becomes a garden of tiny delicate flowers in the spring.  The hills are full of life and home to bighorn sheep, mountain lion, bobcat, mule deer and fox. The park is huge and sites are spread far apart. The landscape is diverse and there are many miles of hiking trails.
This isn't a park you drive through and jump out of the car to stretch your legs before moving on. Plan to spend several days in the park to hike and experience all it has to offer. Do not miss Bad Water Basin, Dante's View, Zabriskie Point, Mesquite Flat Sand Dunes, Golden Canyon, Natural Bridge Canyon or the Artist's Palette. There are two areas to purchase food and water and several campsites and hotels within the park.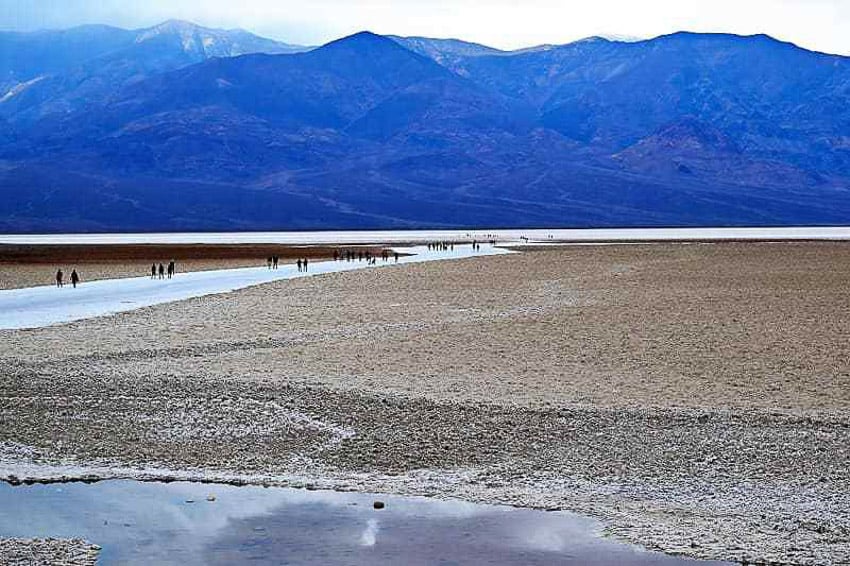 ---
Monterey, California, is a popular getaway for fun-seekers in the Bay area. With numerous attractions that easily take up at least two days of your time. This scenic city is quite a winner in terms of weekend getaways.
The Monterey Bay aquarium, Cannery Row, Lovers Point Marine Reserve park and beach, Fisherman's wharf, and Carmel beach are some of the most popular things to do in this destination. Children also love the Dennis the Menace park here.
Having coffee at Carmel-by-the-sea is a must-have experience on your Monterey trip. Monterey also has many firsts in the state, like the very first theatre and the first public library. This city is also popular for its annual jazz festival.
Another famous attraction in Monterey is the scenic 17-mile-drive that takes you to the Pebble Beach. This drive is simply magical and makes you lose yourself in the enchanting forests, beautiful golf courses, gorgeous beaches and majestic cliffs lining the coast.
Monterey has its own regional airport if you are flying. And the most popular international airport closest to this beautiful spot is the San Francisco international airport.
If you take the road, you can make a memorable road trip while visiting Monterey. That is because you can take any of the two very scenic drives in the world, Highway 1 or the Highway 101. Both these roads connect to other impressive spots like Big Sur, Carmel-by-the-sea, San Francisco and Los Angeles.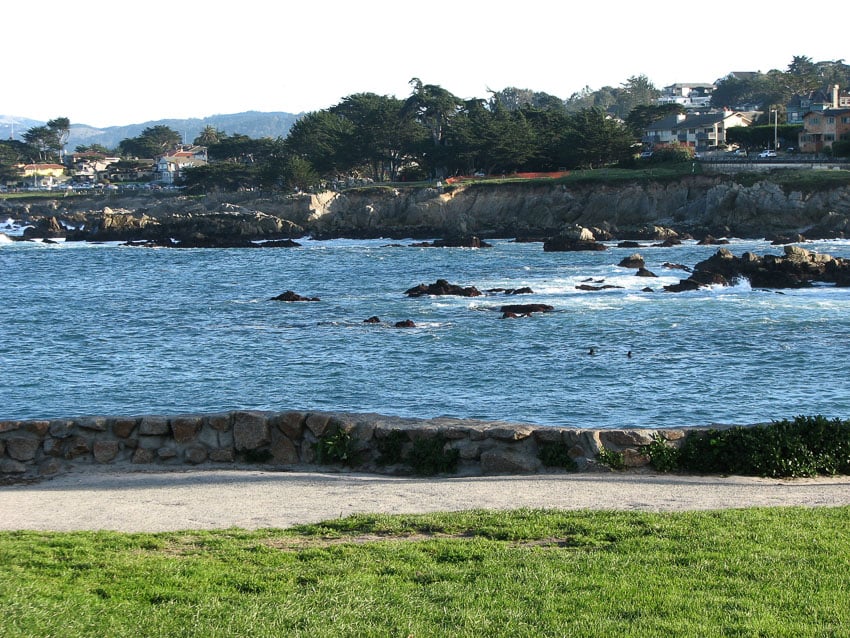 ADVERTISEMENT
CONTINUE READING BELOW
---
Seattle, Washington aka "The Emerald City" should be on everyone's list of top places to visit in the USA for so many reasons. First of all, as the nickname implies, it is one of the greenest cities in America. The name doesn't reference being environmentally conscious, although that can also be said of many Seattle-ites, what it refers to is the fact that Seattle is surrounded by mountains covered with forests of evergreen trees. Add to this the fact that the city sits between the Puget Sound and Lake Washington and you have one of the most naturally scenic cities in the world.
Seattle's proximity to an abundance of lakes, mountains, parks and ocean makes it a haven for adventure seekers and nature lovers but it is also a vibrant modern city with much more to offer. Sightseers will not run out of interesting photo opportunities such as the iconic Space Needle and colourful waterfront. Foodies will be well fed by the unending gastronomical choices of restaurants and the famous Pike Place Market. Culture seekers will be impressed with the Seattle Art Museum and numerous venues for performing and media arts. Festival and music fans will be thrilled with the number of events like Bumbershoot and Bite of Seattle and if it's beer you crave the hundreds of craft breweries in town will more than quench your thirst. Ultimately, it's safe to say that Seattle has something sure to please everyone.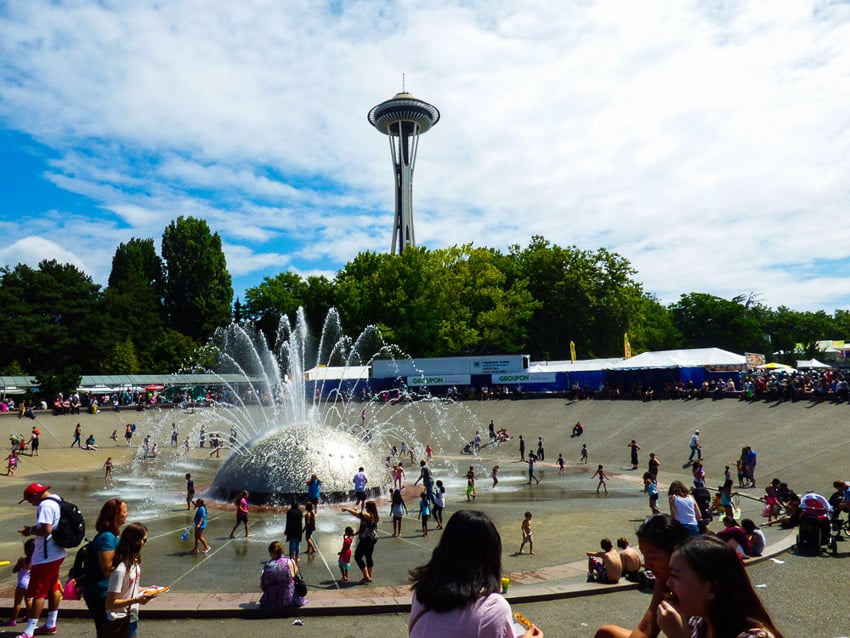 ---
River Migratory Bird Refuge Utah by Inma from A World To Travel
Birding activities in Box Elder are arguably the biggest attraction in the county, with the Bear River Migratory Bird Refuge being the primary bird watching destination. The Bird Refuge is best known for waterfowl hunting, especially in fall when the population peaks at over 263,000. The hunting season goes on till winter.
Established in 1927, the Bear River Migratory Bird Refuge contains nearly 80,000 acres of land, hosting over 250 species of birds. It hosts the world's largest breeding colony of White-faced Ibis and is one of 3 largest colonies of American White Pelicans in North America. Bird lovers can also explore 29 species of ducks, swans, and geese, 30 species of shorebirds, and other bird varieties that include chipping sparrows, willow flycatchers, and the northern goshawk.
There is a visitor centre off of Interstate-15 with bird viewing spots and many informative exhibits. Alternatively, you can use a bike or vehicle to take the 12-mile loop within the Refuge for awesome viewing opportunities.
Find out more about the Bear River Migratory Bird Refuge and why else you should visit Box Elder County here.
---
Savannah, Georgia is the ultimate getaway in the southern USA: home to rich history, delicious food, beautiful architecture, and enough diversity in attractions to keep almost any traveller occupied, Savannah is a must-see and one of my favourite cities in the USA.
The city offers house tours for history buffs, ghost tours for those interested in creepy stories and seedy history (trust me: you don't need to believe in the supernatural for your hair to be standing up on the back of your neck by the end of one of these tours!), an incredible restaurant scene for foodies, river cruises for those who want to relax with views, and even easy access to a beach on Tybee Island for the traveler who wants to take a break from the city.
While you're in Savannah, be sure that you don't miss a trip out to Wormsloe Plantation: you'll probably recognise it's mile-long, oak-lined driveway from several movies, including Forrest Gump. That dripping Spanish Moss is just too beautiful to miss!
Personally, I think the walk is best undertaken before heading to a hearty dinner: try Mrs. Willis' or The Olde Pink House for incredible southern cuisine (if you go to the Olde Pink House, try the BLT salad!), or if you're a brave eater, head to Alligator House for unusual meats (think camel, ostrich, and,  of course, alligator) and other adventurous plates.
---
Portland by Tarah and Tip from Fit Two Travel
Portland, is Oregon's largest city, sits right on the water, and is known for the great microbreweries, an abundance of food carts, and adorable coffee shops. It's no wonder Portland, Oregon is such a hot destination with all the things to see and do. Portland has over 70 breweries to choose from so you're bound to find a good beer somewhere! If good food and beer isn't enough to convince you to visit Portland, there's also plenty of hiking trails to choose from, Powell's books, the largest independent bookstore in the world, and beautiful scenery nearby like Mt Hood or the Oregon Coast.
---
A trip to the United States for the first time wouldn't be complete without heading to New York City. This iconic city is packed with skyscrapers and is one of the busiest cities in the world. It also comes packed with awesome things to see, and a good way to see them is to get a New York Pass Card which provides entry into 90+ attractions. Some of the places you'd get to see include the Empire State Building, The View from the Rock, an awesome Circle Line Sightseeing Cruise, tons of museums and so much more. As well as some of the paid attractions there is also plenty to do for free, such as wandering around Time Square, relaxing in Central Park and walking across the iconic Brooklyn Bridge.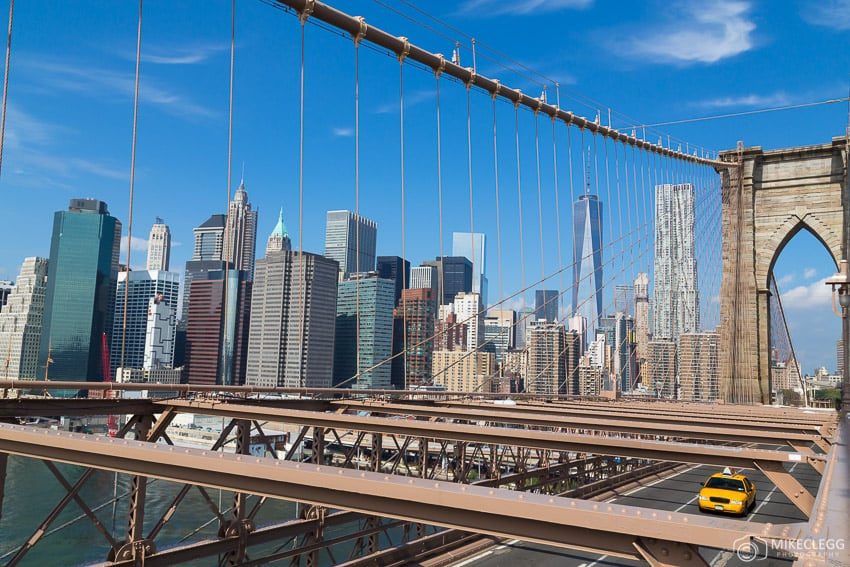 ADVERTISEMENT
CONTINUE READING BELOW
Summary
The United States has a whole host of incredible places to visit, from bustling cities to national parks. We hope these suggestions give you some great ideas on where to go. Read things to know when visiting the United States of America when planning your trip.
Start Booking
Here are some top options to book your hotels, activities, flights and other transport:
---
Please note that we get a small commission if you purchase via our referral links. We use this to invest in new content and improving this website. Thanks so much for your support.
Related Articles