Home to perfect views, natural playgrounds, and delicious cuisines; San Francisco understandably falls high upon many Californian bucket lists. With the range of activities on offer, the city has a little something for everyone to enjoy.
Here is your quick city guide to visiting San Francisco, including what to do, where to stay, getting around, and other helpful tips.
---
About San Francisco
San Francisco is located in Northern California and is home to approximately 884,000 people. The city is known for its steep hills, sweeping bay views, and iconic attractions. Ranging from the memorising Golden Gate Bridge to the intriguing history of Alcatraz, there's always something new to explore while in the city.
You May Like
---
What to see and do
Here are some of the top things to do during your visit:
Golden Gate Bridge: When travellers think of San Francisco, the Golden Gate Bridge often comes to mind. The giant, orange structure was finished in 1937 and has become an icon of the city. Visitors often jump at the chance to walk across the bridge or admire it from afar.
Alcatraz Island: Alcatraz Island is a renowned spot, providing the chance to dive into the chilling history of San Francisco. The prison is situated on an island in the San Francisco Bay and was once home to some of the worst criminals in history. After shutting its doors in 1963, it has since reopened as a museum.
Fishermans Wharf: Home to traditional dishes such as clam chowder in bread bowls and fresh crab; the Fisherman's Wharf is an unmissable attraction of the city. The wharf is located on the northern waterfront of the city and offers souvenir shops, picture-perfect views of the bay, and the opportunity to spot sea lions.
Muir Woods National Monument: Located North of San Francisco, the Muir Woods National Monument is known for its towering redwood trees. During your visit walk along the winding trail of the park and admire the serenity this location offers.
Golden Gate Park: Escape the bustle of San Francisco and embrace the peaceful vibes of Golden Gate Park. The vibrant parkland also features a Japanese Tea Garden which is definitely worth seeing during your visit.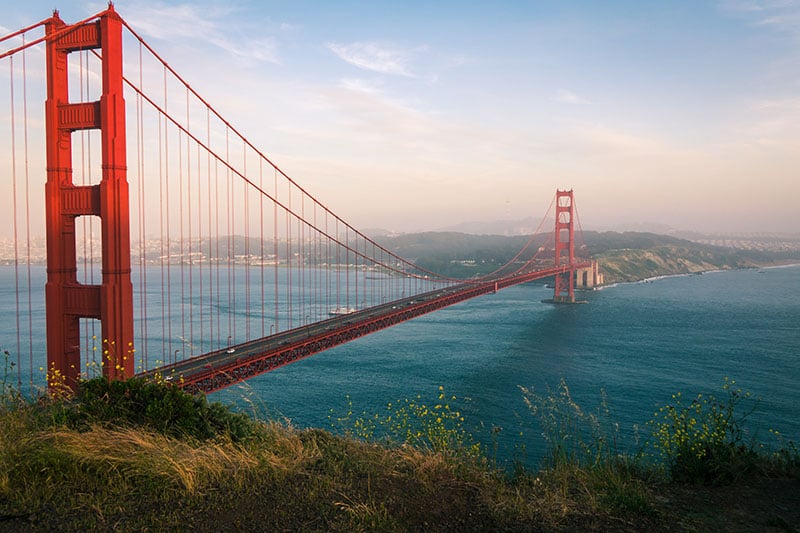 Tours and activities
Below you can see some tours and activities you may be interested in. Click the "More things to do" button for lots more ideas.
---
Where to stay
San Fransisco has plenty of accommodation options to suit all travel budgets. Here are a few options to consider for your trip.
Budget – USA Hostels San Francisco – This property is located only 5 minutes from the cable cars and Union Square. The hostel also offers free wifi, free breakfast, and a 24-hour reception.
Mid-range – Hotel Zetta San Francisco – Hotel Zetta is praised for its spacious rooms, comfortable beds and boutique style. The hotel is also a prime spot for shopping as it's located across the road from the Westfield Shopping Centre.
Luxury – Loews Regency San Francisco Hotel – The Loews Regency San Francisco Hotel is acclaimed for its great service and remarkable views of downtown San Francisco. The hotel also offers air-conditioned rooms, free wifi, in-room massage services and has easy access to Chinatown.
Our interactive map below can help you find hotels and Airbnb places to stay:

---
When to go
San Francisco is a destination that can be easily enjoyed year round, although some seasons are better than others. Peak season for travel is in the summer months, which bring more crowds and higher hotel rates. The best time to visit the city is in the Autumn. When visiting in September through to November you'll find fewer crowds.
---
Getting around San Francisco
Arriving to the city
When it comes to departing San Francisco International Airport and travelling into the city, you have plenty of options. Consider an Uber which will take approximately 30 minutes and will cost upwards of $25 (USD). Alternatively, use the Bay Area Rapid Transit (Bart), aka the local subway system. This option will take slightly longer although is much more cost effective.
Within the city
Walking is a cost-effective mode of transport when it comes to getting around San Francisco. This is because many of the attractions in the city are within walking distance of each other. Otherwise, the metro system (Muni) is extensive running throughout the city and offers cost-effective bus, train, and cable car rides.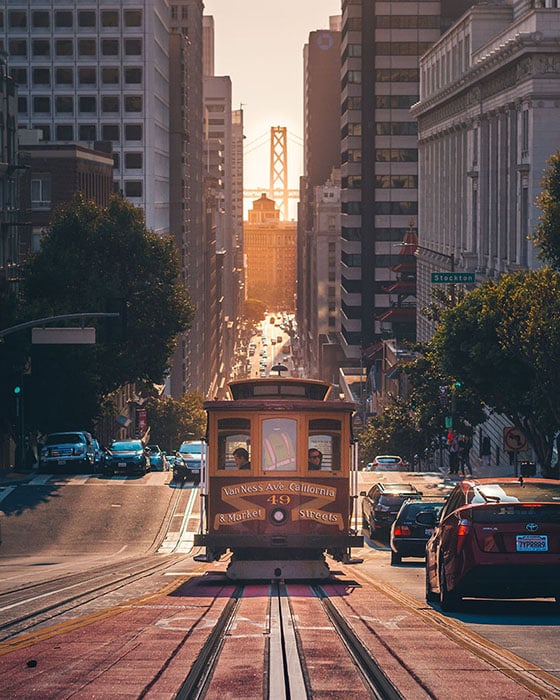 ADVERTISEMENT
CONTINUE READING BELOW
---
General tips and info for visiting San Francisco
Tipping is customary – Tipping is typically expected all throughout America. As a general rule, aim for 15% to 20% of the total amount.
Don't rely on cable cars if you're in a hurry – Cable cars are more of a tourist attraction than a mode of transport in San Fran. If you're in a hurry, they shouldn't be relied upon. Instead aim for the city's bus system, 'Muni'.
The weather is typically cold – Compared to other states in the USA, San Francisco commonly experiences chilling winds and fog. This is because of its location near the ocean, drawing in cold winds and fog. It's best to pack warm clothes just in case.
Avoid renting a car in the city – As most tourist attractions within the city are within walking distance, a car is more of an inconvenience. Plus, parking costs can quickly add up.
Book Alcatraz in advanced – As Alcatraz is a very popular attraction of San Francisco, booking well in advance is recommended. Learn more about planning your trip to Alcatraz.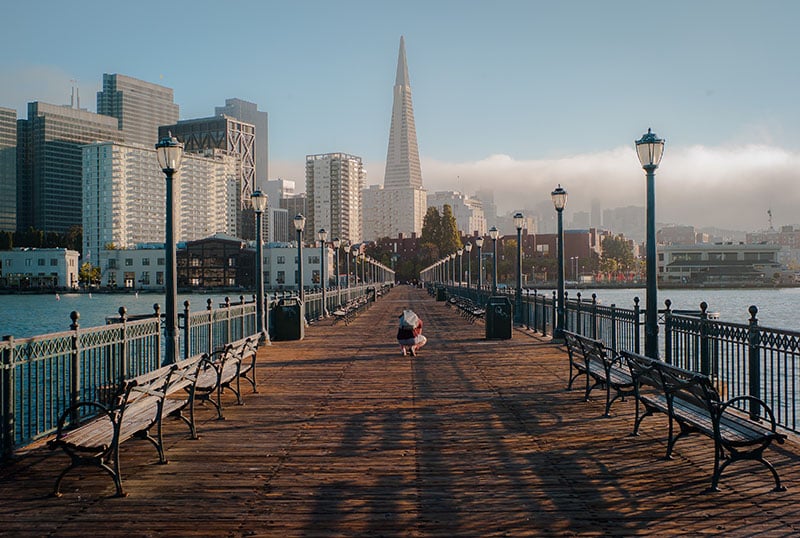 ---
Further reading and resources
Looking to take some more San Francisco knowledge with you on your trip? Consider purchasing DK Eyewitness Travel Guide San Francisco.
Ready to book? Search for:
---
Related Articles