Author Bio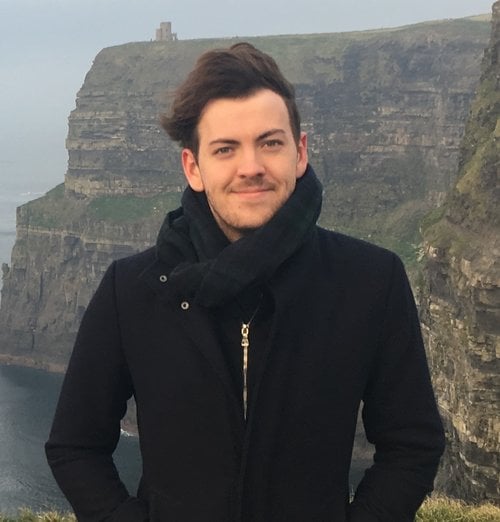 Nicholas Hastie is a travel and health writer located in Brisbane, Australia. He is passionate about documenting his journeys through writing and photography. Nicholas enjoys sharing his travel stories online, encouraging others to travel and create unforgettable memories.
Website:
nicholashastie.com
 | 
creatir.net
Instagram: 
@nicholashastie
|
@wanderfulroaming
Education and Experience
Nick graduated from the University of Queensland with a Bachelor of Health Science, majoring in Nutrition. Since uncovering a passion of writing, Nick has contributed health-themed articles to local Brisbane publications, such as Feature Magazine, as well as Australia-wide magazines such as Scenestr and Oxygen. He is currently offering writing services on his website: nicholashastie.com.
Nick Says:
"After graduating from University, I embarked on a journey to the U.K and Ireland, where I uncovered a passion for travel. On this journey, I visited London, Edinburgh, the Scottish Highlands, Dublin and the countryside of Ireland. Upon returning, it was apparent to me that I had caught the travel bug, so I spontaneously decided to book a flight to Japan. Here, I got to experience a completely different culture, the way an extremely different society operates and taste some diverse, local foods. It was through this trip that I decided to combine my two passions, travel and writing. I began contributing to companies and blogs, including Contiki, Topdeck, and Travel & Destinations. 
Before returning from Japan, I had already booked another ticket to New Zealand's North Island. I experienced the remarkable countryside and bustling cities, all while in a camper van surrounded by friends. Following this trip, I decided to visit Hawaii. I visited Oahu and The Big Island during the volcanic eruption. 
I feel it's crucial that we enjoy as many new and exciting experiences as we can, while we still have the chance. Travel has a misconception surrounding it, where people perceive it to be very expensive when in reality, it's as affordable as ever. 
Although I have no current planned trips for the future, I am yearning for a big adventure to an undecided destination. I am open to suggestions so feel free to get in touch! "