The land down under, home to an array of captivating wildlife, landscapes and culture; Australia is a destination that should be high upon every bucket-list. The country is packed with breathtaking scenery, friendly animals and adrenaline thrilled adventures to make a visit simply unforgettable. Here are things to know before visiting Australia.
---
1. The country is split into 6 states
Australia is divided into 6 states, including Queensland, New South Wales, Victoria, Tasmania, South Australia, and Western Australia. Aside from the 6 states there are 2 territories: the Northern Territory and the Australian Capital Territory. Each state and territory have something unique to offer, so be sure to do your research to uncover the various attractions on offer.
2. The landscape is beautifully diverse
Australia is home to a variety of different landscapes to explore. Visitors can wander through towering tropical rainforests, lounge upon ever-extending pristine beaches, climb up monstrous mountains, and hike through colourful bushlands. Some unmissable landscapes to experience include the 12 Apostles, Uluru-Kata Tjuta National Park, The Pinnacles, the Great Barrier Reef, and Fraser Island.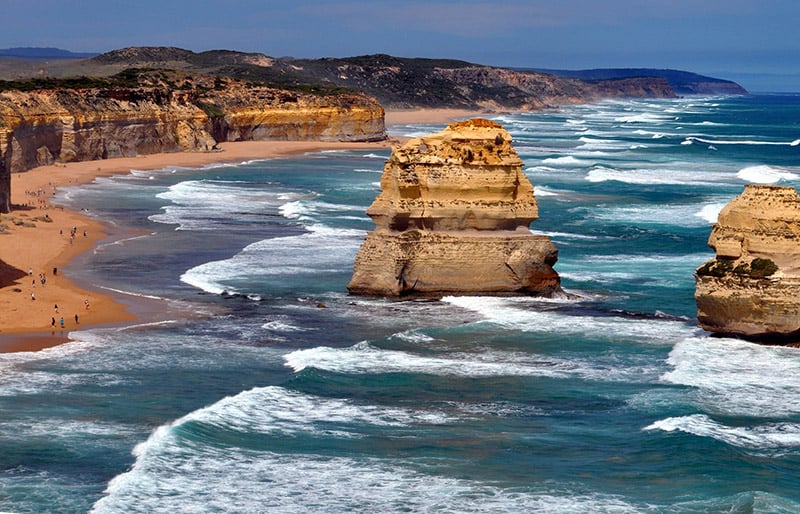 3. Become acquainted with the slang
The language spoken in Oz is the same as any other English-speaking country…with the exception of a few confusing slang words. Rather than questioning them and shaking with confusion, it's best to give in and learn a few phrases to get you by. Here are a few to remember:
Arvo = Afternoon
You Beauty = Great
Bloody Oath = That's true
Brekky = Breakfast
Choc A Bloc = Full
Good On Ya = Good Work
One exception is the good old-fashioned 'shrimp on the barbie' line. No one says that so maybe give it a miss. Cheers mate.
ADVERTISEMENT
CONTINUE READING BELOW
4. Prepare for the summer heat
Although Australia is home to many dangerous critters, the biggest threat is the sun. With temperatures reaching low to mid-30s (Celsius), it's important to take sun safety seriously. Be sure not to skimp on sunscreen and to pack a wide brim hat. For those looking forward to experiencing a hot Christmas, Australia's summer months are from December to February.
5. Public transport cards differ between states
As opposed to only one card across the country, each city in Australia has a different public transport system. This means a different transport card will need to be used depending on which city is being explored. The public transport cards can typically be attained from the ticketing desk at various train stations.
6. Keep an eye out for wildlife while driving
Especially at night when visibility is low, it's easy for a kangaroo to slip suddenly in front of the headlights. Keep an eye out for animal crossing signs while driving through bushland and try to remain aware of your surroundings.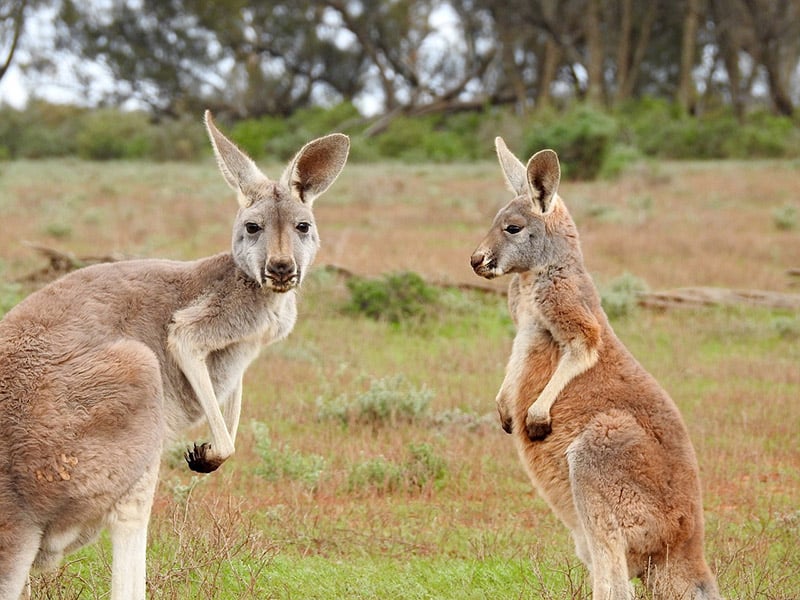 7. The country is massive – Don't rush a visit
A visit to Australia is one that shouldn't be rushed – the country is massive after all! A flight from one side to the other can take up to five hours and a drive between major cities typically takes a few days, so take some sweet time to uncover the memorable gems of Oz.
8. There's no tipping in Australia
Unlike other countries, such as America, tipping is not customary in Australia. Cafes and restaurants will often have tipping jars at the check-out, but there's no pressure at all.
ADVERTISEMENT
CONTINUE READING BELOW
9. Aussies drive on the left
When driving around Australia, remember that everyone drives on the left. Also, keep this in mind when crossing the road so as to look the right way for traffic.
10. Swim between the flags
One of the most important things to know before visiting an Aussie beach: only swim between the red and yellow flags. Some fall victim to the harsh conditions of the water, so it's best to stay in the sight of lifeguards, not to go out too far, and to be aware of your situation.
11. Besides Uluru, there's not a lot in the centre
Aside from the iconic Uluru (Ayers Rock) and a collection of smaller locations, the centre of Australia doesn't have a lot to offer when compared to the country's coasts. Most of the population is situated towards the coast. If a visit to the outback is a must-do, then some research to uncover a few hidden spots is worth-while.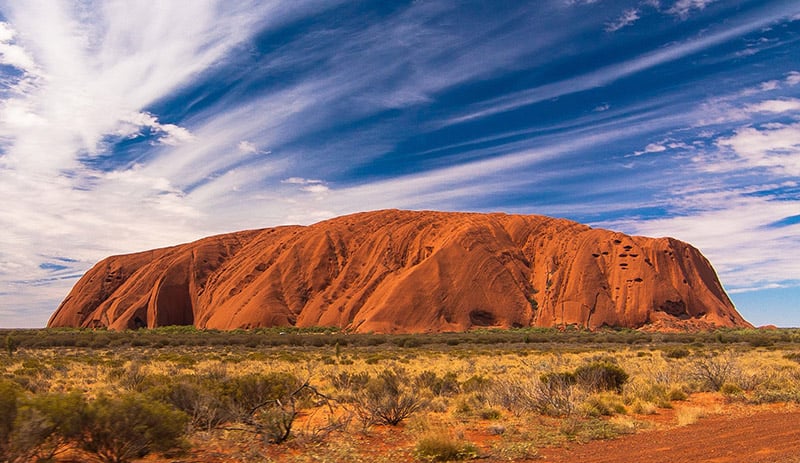 12. See the country by car or campervan
As previously mentioned, Australia's pretty big! And because the public transport between states can be inflexible, time-consuming and costly, it can be worth renting a car or a campervan. Visitors renting a car can open up a whole other side of Australia to explore while having the freedom to do so at the desired pace. Read tips for long drives and road trips.
ADVERTISEMENT
CONTINUE READING BELOW
13. Carry cash with you
Not every shop in Australia accepts credit/ debit cards and the ones that do often have a surcharge for low-cost transactions. To avoid these fees altogether it's best to have a little bit of cash at all times.
14. The beaches are amazing
Australia has earnt its reputation for being home to some of the world's most pristine beaches. Golden sand, clear waters, refreshing temperatures – what's not to love? Take the time to explore the never-ending supply of beautiful Aussie beaches across the eastern Queensland Coast.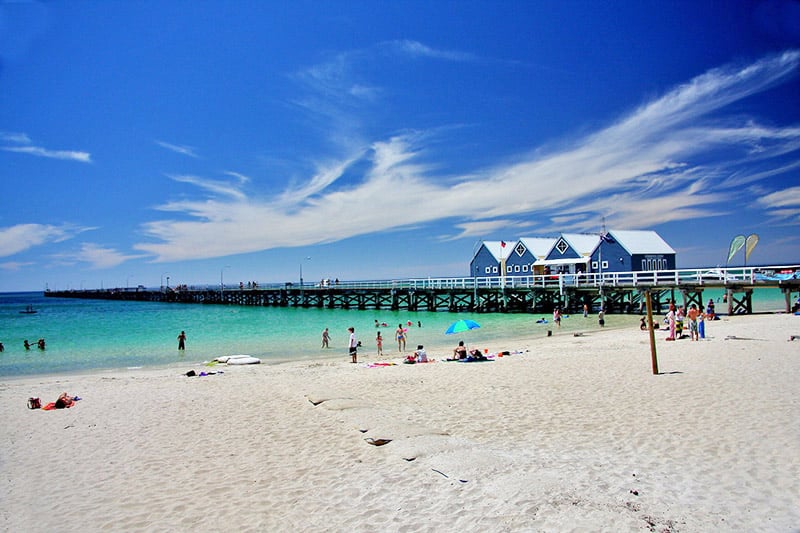 15. The seasons are flipped
When compared to the northern hemisphere, you could say Australia's seasons are 'flipped'. For example, the season of Winter in countries like Europe or North America typically occur later in the year, around Christmas time. In Australia, it's the opposite, so at the same time of year, it would be Summer.
To help plan your visit, here are the 4 seasons of Australia:
Summer – December to February
Autumn – March to May
Winter – June to August
Spring – September to November
Ready to book? Search for:
---
Related Articles