Australia is home to a variety of sites and experiences that travellers from all walks of life will enjoy. The country has an abundance of cultured city-life experiences, and is also a natural playground, offering beautiful hiking grounds and landscapes to admire. Here are some of the must-visit places in Australia.
---
1. The Gold Coast
Excited to experience the renowned pristine beaches that Australia is known for? Head over to the Gold Coast where you will have plenty of opportunities to take a dip or lounge on the sand.
While staying on the Gold Coast take the time to head into the Hinterlands to explore the beautiful lush landscapes and hiking grounds. Springbrook National Park is a popular spot, providing hikers with the chance to hike on an extinct volcano, which formed the park over 23 million years ago.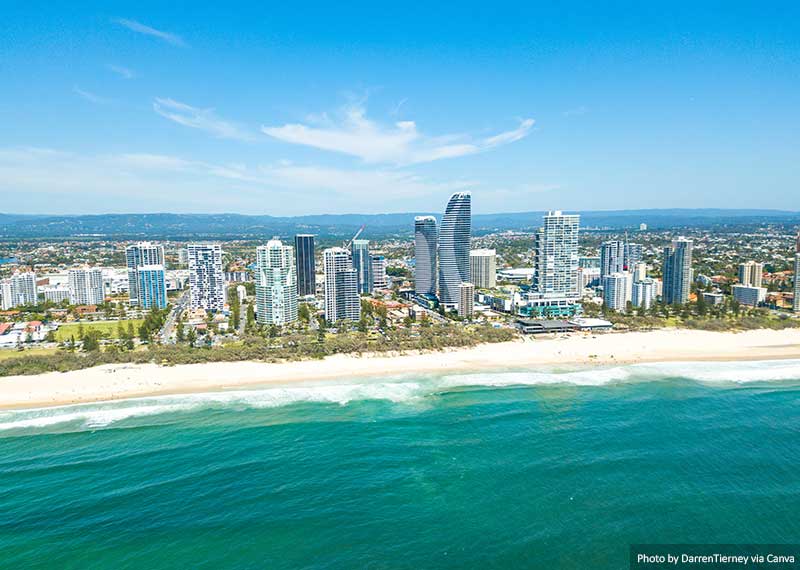 2. Brisbane
A city on the rise, Brisbane has a variety of Aussie experiences that cannot be overlooked. Shop for hours in the Queen Street Mall, enjoy the city's central beach – otherwise known as Southbank, and dive into the dense community of art and culture. Brisbane is also home to a variety of delicious foods and restaurants to enjoy.
If you're looking to escape the bustle of the city then head over to the world's second-largest sand island. This being Stradbroke Island which covers an impressive 275.2km2 and is a secluded, natural playground considered to be a tropical paradise on the city's doorstep.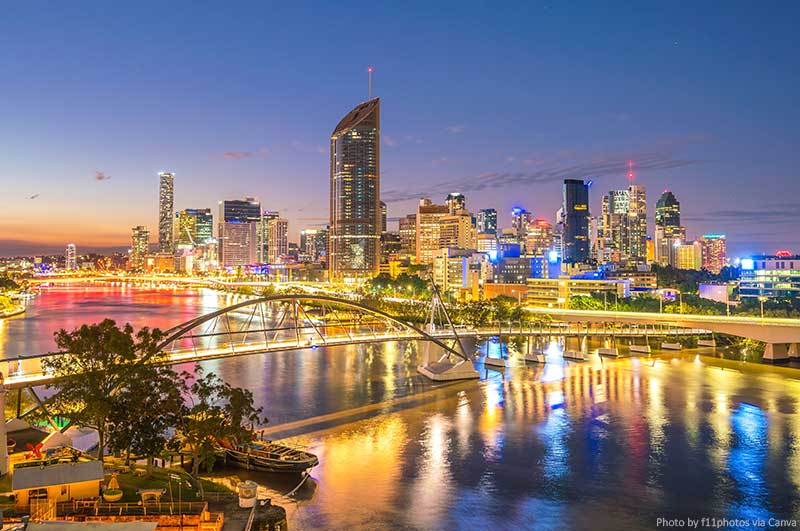 ADVERTISEMENT
CONTINUE READING BELOW
3. Sydney
One of Australia's largest cities and home to a variety of iconic Australian tourist attractions; Sydney is an unmissable destination for those visiting Australia. Situated in the open and beautiful Darling Harbour, travellers everywhere come to see the Sydney Opera House. Visitors are also drawn to the majestic Sydney Harbour Bridge, Bondi Beach, and the vibrant Royal Botanic Gardens. There are also some great getaways from Sydney worth checking out, such as visiting Byron Bay and Kangaroo Valley.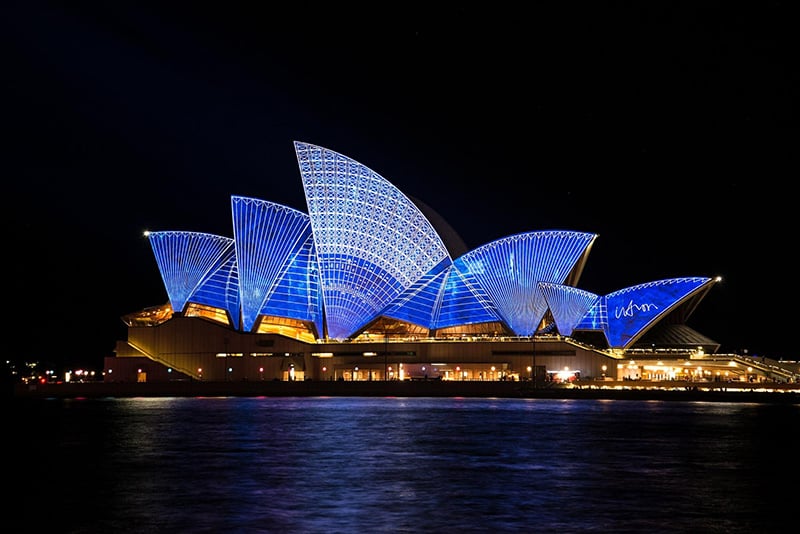 4. The Great Barrier Reef
The Great Barrier Reef is situated off the coast of north-east Queensland and is the largest living ecosystem on earth. It is also number one on many Aussie bucket lists. The Great Barrier Reef extends over 2,300km, is made up of countless reef systems and small islands, and is home to vibrant fish, including dolphins and sharks. Visitors from all over come to snorkel the reef and bask in its natural beauty.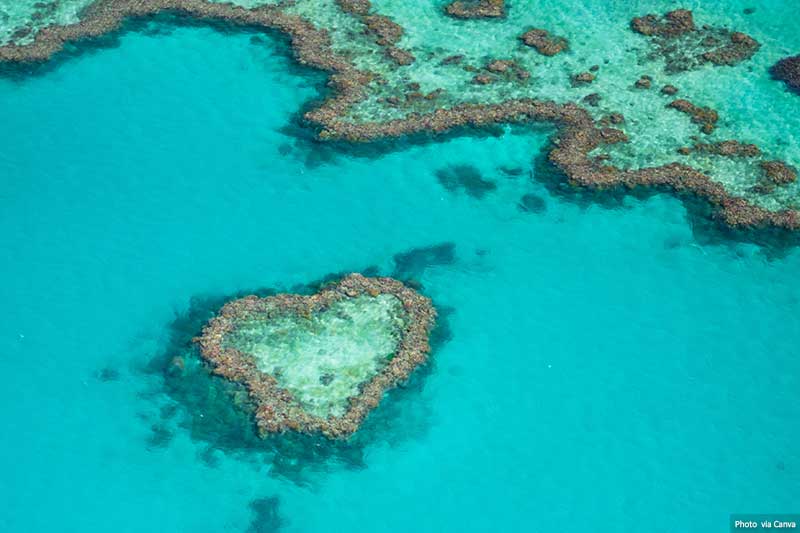 5. Uluru
Uluru, otherwise known as Ayers Rock, is a large red sandstone landmark held sacred to the Aboriginal population of Australia. Said to have begun forming over 550 million years ago, many visitors often come to watch the sunset over the rock, walk around its base or enjoy the countless other experiences on offer, both inside and out of Uluru-Kata Tjuta National Park.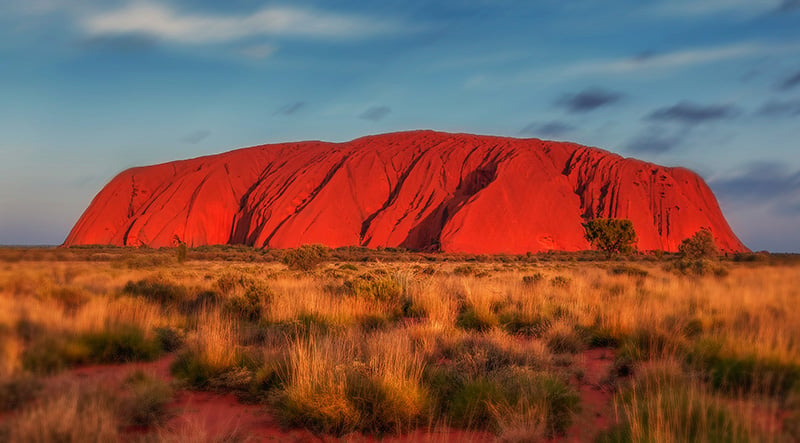 ADVERTISEMENT
CONTINUE READING BELOW
6. Perth
On the other side of the country is the capital of Western Australia: Perth. The coast-side metropolis has plenty of alluring elements to make a visit to Australia all the more memorable. This includes the Fremantle Prison – a World Heritage Site stretching over six hectares. Stroll through the facility and see the cellblocks, tunnels, gatehouse, and more. Otherwise, if you're after a natural escape, a visit to Rottnest Island is a must, with white sand beaches, turquoise water, and an abundance of small quokkas.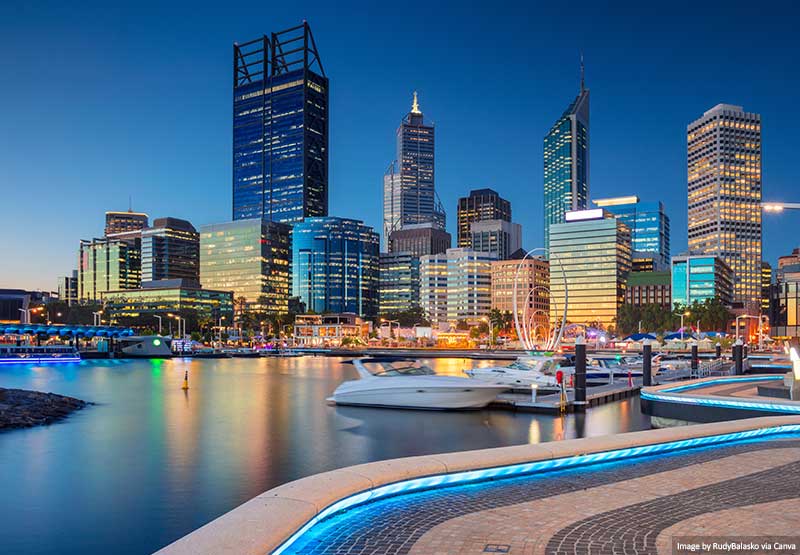 7. Fraser Island
Fraser Islands tops Stradbroke Island and claims the title of the largest sand island in the world. The island stretches over a staggering 120km. Fraser Island is largely a camping destination. It is renowned for its crystal freshwater swimming areas such as Lake Mckenzie and Lake Wabby.
ADVERTISEMENT
CONTINUE READING BELOW
8. Australia Zoo
Once the home of the famous Crocodile Hunter, Australia Zoo is the perfect spot for travellers to get a glimpse at various Aussie critters up close. Feed kangaroos, watch the professionals deal with massive crocodiles, hold sleepy koalas and get some bragging rights with a photo holding a snake. Located approximately 2 hours north of Brisbane, Australia Zoo makes for a very entertaining day trip.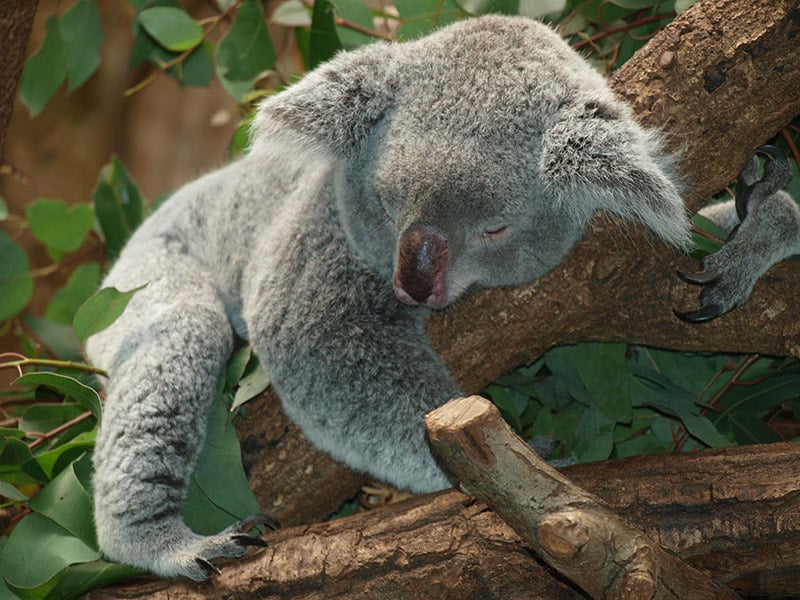 9. Kakadu National Park
Located in Australia's Northern Territory, Kakadu National Park allows visitors to immerse themselves within a variety of natural settings. The nature preserve contains wetlands, rivers and sandstone escarpments, meaning that the area contains a vast range of Australian plant life and wildlife such as crocodiles and turtles. The area is also a perfect spot to view traditional aboriginal rock paintings from a prehistoric age.
10. Blue Mountains National Park
West of Sydney, making up a portion of the Great Dividing Range; The Blue Mountains National Park is a perfect natural getaway for travellers of Australia. Hike among a vibrant and lush bushland, home to lyrebirds and colourful parrots, and descend into the Jamison Valley. A popular lookout of the region offers views of the Jamison Valley and the large, sacred sandstone formation, The Three Sisters.
Summary
Australia has a variety of thrilling and relaxing experiences that make an overseas holiday truly memorable. Next time you come down under, be sure to check out a few of these places. You may also want to read our article on 15 things to know before visiting Australia when planning your trip.
Ready to book? Search for:
---
---
Tours and Activities for Australia
Related Articles