It really doesn't get much better than summer in Australia, and more specifically Sydney. Sydney is perfectly situated on the East Coast where the heat is bearable by being close to the beach and sea! However, there is so much more to New South Wales than just Sydney. Here are some top picks for where to spend your summer getaways!
Jervis Bay
The beautiful Jervis Bay should be at the top of everyone's to-do list in the summer. Jervis Bay is one of the best places to experience the beauty and beach lifestyle in Australia, due to its chilled out and relaxed vibes. Not only that but in combination with the white sands and crystal clear waters it's a real winner. Located only a three-hour drive from Sydney, Jervis Bay makes for the perfect weekend escape from the hustle and bustle of the city!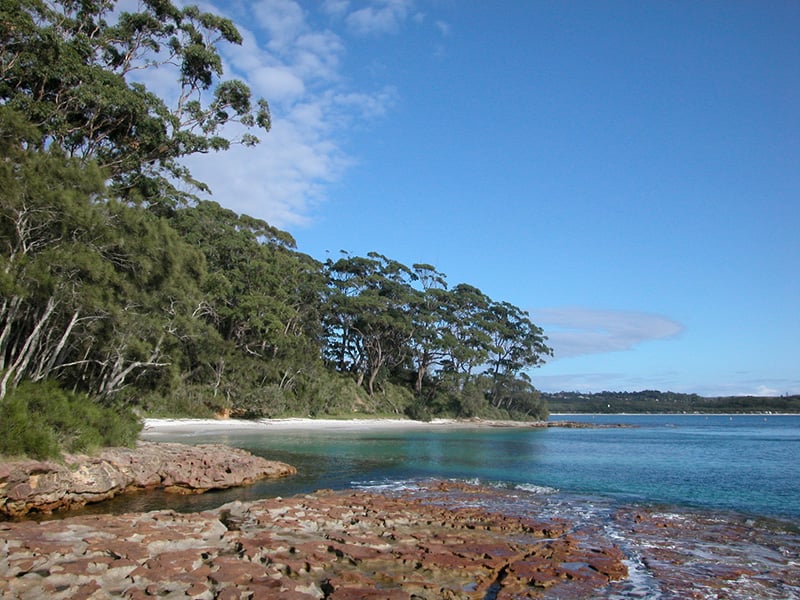 When visiting Jervis Bay take advantage of the drive from Sydney. Visit the charming seaside towns, where you'll get a look at Australian life away from the city. Spend your days swimming and snorkelling through the clear waters of Hyams Beach, and curling up on the sand with your favourite book.
To really appreciate the white, fine sands of Jervis Bay take the White Sands Walk which takes you along several beaches. With various secret coves, beaches, and lagoons there are plenty of places that will make you feel like you're on a private beach! At Jervis Bay, the only thing you'll need to remember is to pack and re-apply the sunscreen!
ADVERTISEMENT
CONTINUE READING BELOW
Byron Bay
Byron Bay is quintessentially the embodiment of the Australian beach lifestyle. Here, you'll find people walking barefooted with sand in their hair, straight from the surf! Byron is the ultimate escape from city life, where time seemingly disappears and there are no meetings, no calls, and no alarms.
Famous for its endless list of beaches and essentially guaranteed surf, Byron is popular amongst Australians and tourists. If you're a surfer get yourself down to the surf breaks at dawn! Even if you're not a pro surfer there's never a better time or place to learn than in Byron Bay. Next up, spend your mornings trying out the countless cafes on offer, while reading the paper and looking out onto the beaches.
If you're not particularly keen on the beach, there are multiple tracks, trails, and hikes you can take in Byron Bay. Minyon Falls in the World Heritage Nightcap National Park is a popular walk. However, it can be challenging with steep inclines running 7.5km long. The view from the track is incredible and when looking up you'll see the water trickle down from Minyon Falls!
Byron is beautiful to travel at any time of the year. However, if you want to avoid the crowds try and avoid travelling during the school holidays, as well as November. As Byron is a popular destination for school leavers looking to celebrate their freedom.
Tour Idea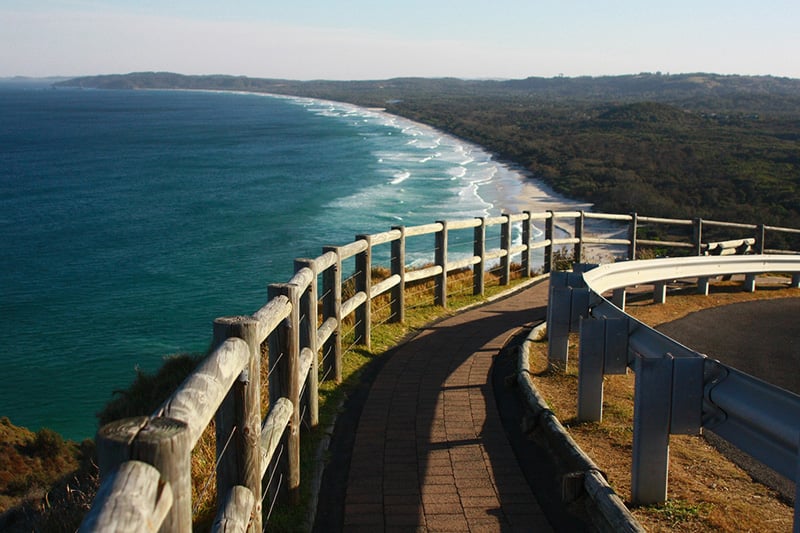 Kangaroo Valley
When visiting Kangaroo Valley it feels like being taken back in time (in a good way). You're going to experience a slower pace of life, an attitude akin to "she'll be right," in Kangaroo Valley. Unlike Byron Bay and Jervis Bay, Kangaroo Valley isn't exactly your typical summer beach getaway. Not known for its beaches, Kangaroo Valley is most well-known for its easy-going small town atmosphere and delicious food and wine.
Visit the Valley for its stunning scenery, but stay for the well-known Australian small town hospitality. Walk the tree-lined streets and discover the colonial history that lies behind the town. Additionally, you're going to get the best and freshest produce in Kangaroo Valley which is known for its delightful wines, local olives and olive oils.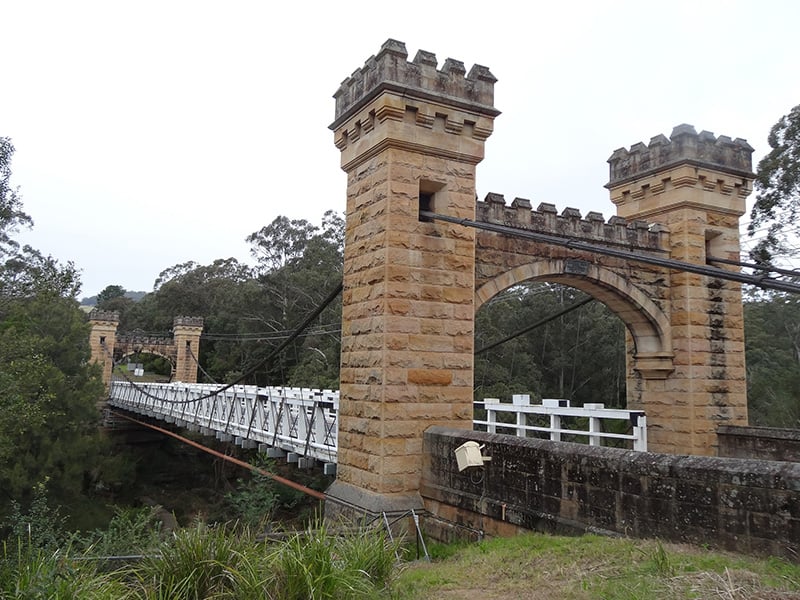 Of course, you can't visit Kangaroo Valley without visiting the tranquil rivers. You'll be able to kayak and canoe along the river, getting a first-hand look at the beautiful and serene wilderness that surrounds it. Whether you're here for a luxurious getaway spent in day spas, or looking for a friendly bed and breakfast, or even just a camping ground, Kangaroo Valley has everything!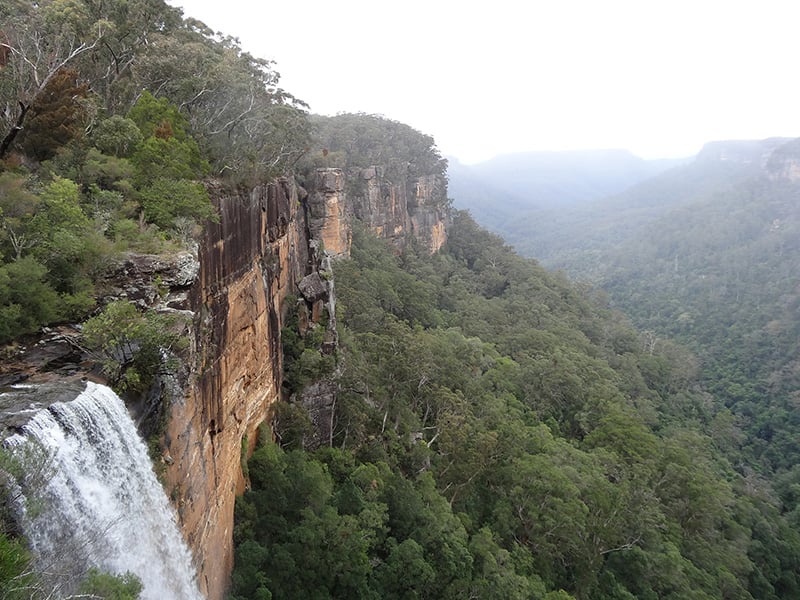 ADVERTISEMENT
CONTINUE READING BELOW
Summary
Well, these are a few of the popular summer getaways from Sydney. Working a full-time job means there's not a lot of leeway for holidays. But with these destinations from Sydney being so close, they are worth taking the weekend off for and escaping the city. These three summer getaway trips are perfect for those looking to take the weekend off, visitors to Australia, and those that want to enjoy what New South Wales has to offer.
Also, see our suggestions on the 10 best day tours to go on when visiting Sydney.
---
Tours and Activities
---
For more information on visiting Australia, Sydney and New South Wales head to the below links:
New South Wales: www.visitnsw.com…south-coast
Sydney: us.sydney.com…sydney
Australia: australia.com
Related Articles