A destination praised and adored by countless travellers; Japan continues to engage and delight visitors with unmatched scenery, traditional experiences and delicious cuisines. For those wanting to experience the joys and wonders then keep reading. Here are the top 5 reasons why Japan should be on your bucket list.
---
1. Delicious food
Home to a range of delightful foods and treats, pleasing every sense from sight to smell; Japan contains an extensive range of flavours to discover. High upon most Japan bucket lists is the chance to eat sushi in Tokyo. Across the city, an array of charming restaurants can be uncovered, that prepare guests fresh, quality sushi, unlike anything ever experienced.
Some other traditional dishes to try when visiting include tempura, miso soup and sashimi. Tasting the cuisine of Japan is essentially an experience within itself. Expand the palate and indulge in some of Japans delicious, traditional foods.
Check out: Must Try Food and Drink in Japan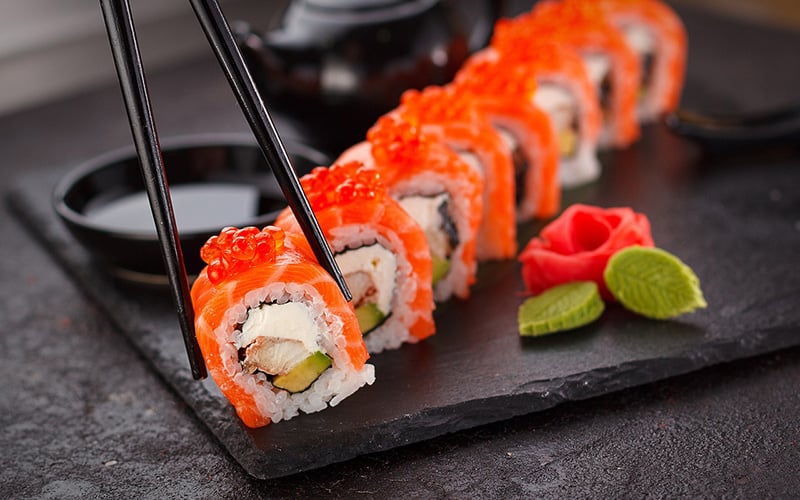 2. Beautiful landscapes
Japan holds within it a diverse range of peaceful, flourished landscapes, waiting to be explored. A vast collection of fully guided day trips are available to travellers wanting to venture out of the city limits. Spots such as Nikko, Japan's city in the mountains, offers beautiful waterfalls, mountains engulfed in greenery and crystal, vibrant lakes.
On the other hand, trekking towards the Fuji district can deliver sweeping, wide-open views of the towering and much-admired Mt Fuji. Some tours available can guide guests partway up the mountain, for an up-close view of the snowy peak, and far-reaching views of the countryside below.
Within major cities, such as Tokyo, the distinct cityscape can be viewed from above via the cities observatories. The Tokyo Tower or the Skytree are perfect spots to escape the bustle of the city and enjoy the colourful scenery from above.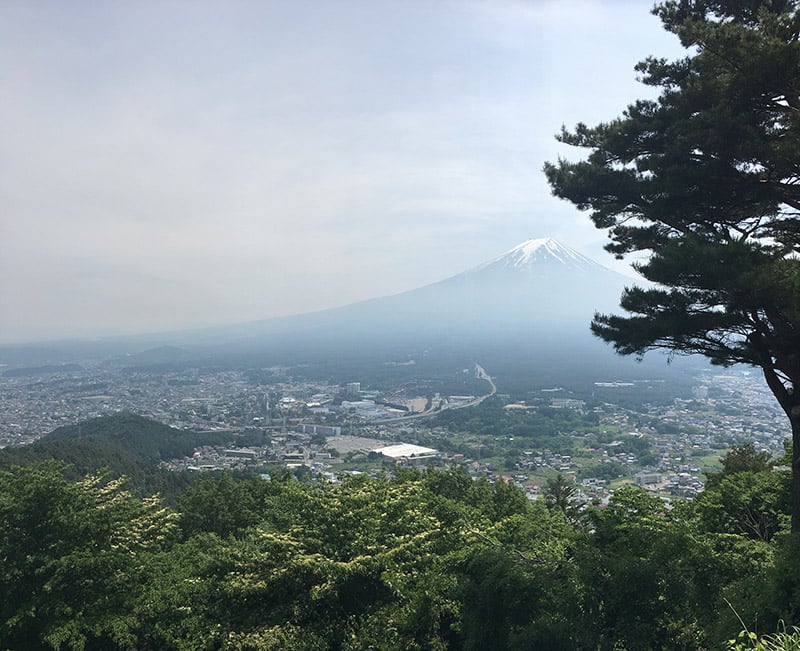 ADVERTISEMENT
CONTINUE READING BELOW
3. Energetic cities
When it comes to vibrant, bustling cities, Japan can deliver. The country holds many population hubs to explore and uncover. Tokyo, the capital of Japan, is undeniably a vibrantly buzzing city, holding within it a range of exciting attractions to enjoy. Although the city is quite modern, containing a collection of theme parks such as Disneyland, scattered throughout the city are also a range of temples, markets and palaces to explore.
Kyoto, Japan's past capital, is a much more traditional city. A range of temples, bamboo forests and mountainside shrines are sprinkled throughout Kyoto, and offer very traditional memorable experiences.
The city of Osaka is another bustling city to visit. The city is home to beautiful castles, towering observatories, colourful gardens and even a Universal Studios.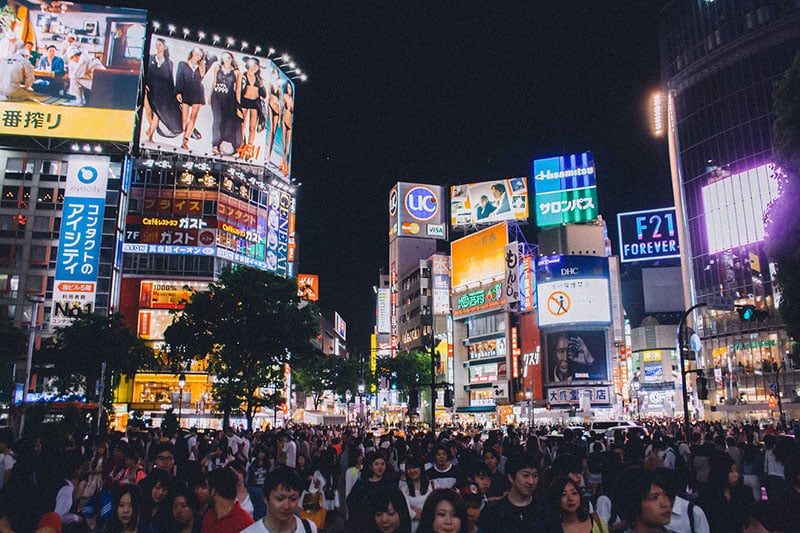 You May Like
4. Captivating past
The history of Japan is undeniably one of the major appeals of the destination. The history is deep and continues to captivate the interests of many new travellers. Across the country is an array of memorising temples, shrines and palaces to explore. Wander through the sacred structures and feel the historical and emotional weight they carry.
Guided tours offer travellers a comprehensible, engaging lesson on a location's history, along with an insight to its significance amongst locals. Within Tokyo, the Sensō-ji Temple and the Tokyo Imperial Palace are fascinating spots to catch a glimpse into Japan's history and culture.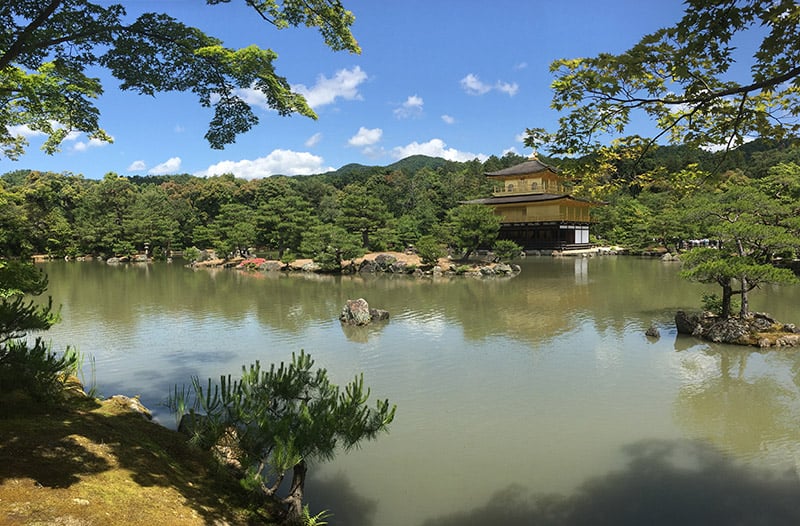 ADVERTISEMENT
CONTINUE READING BELOW
5. Plenty to see
There are countless attractions and experiences waiting to be enjoyed in Japan. Different cities and smaller towns can offer visitors a diverse range of things to see and do. The major population hubs can offer visitors a lot, but it can often be worth taking the time and venturing out of the cities and discovering something new.
Walk through bamboo forests, respectfully participate in temple rituals, ramble amongst busy markets, interact with bowing deer and playful monkeys, enjoy thrilling theme parks and plot through untouched landscapes. Create and cherish many unforgettable memories through an action-packed trip to Japan.
To learn more about Japan and plan your travels head to japan.travel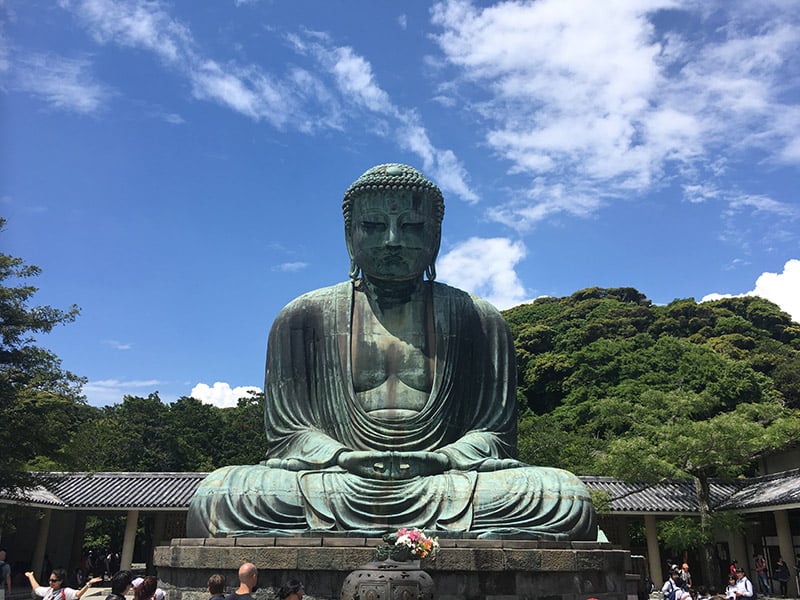 Summary
Japan holds a whole host of delights throughout the country and is a place that will likely touch many people's hearts and provide long-lasting memories. From the incredible cities to visit, the wonderful landscapes, or the delicious food, these are just some of the reasons why you should visit Japan.
Ready to book? Search for:
---
---
Tours and Activities
Related Articles