Commonly known as our real-world middle earth, New Zealand is a destination that continues to meet the needs of any type of traveller. Whether you're seeking an adrenaline-fuelled adventure, a serene getaway, an energetic city experience, everything Lord Of The Rings, or anything in-between, New Zealand will provide the goods. However, to maximise your stay in this masterpiece of a country, it's important to take with you a few key bits of information.
Here are 12 top things to know before visiting New Zealand.
---
Consider seeing the country by camper-van
The landscape of New Zealand is extremely diverse, providing the opportunity to drive at the foot of giant mountains, through dense forests, above towering cliffs, and alongside pristine beaches. It's partially due to this diversity and beauty that campervanning in New Zealand is an extremely popular method of seeing the country. Not to mention, it's definitely a cost-effective alternative.
Wear suncream
When visiting New Zealand and exploring outside during the day be sure to wear suncream with a very high SPF factor. This is due to the country having high levels of UV and a so-called hole in the Ozone layer meaning that there is less Ozone molecules that will filter out the UV radiation before it reaches your skin. Read more on ehinz.ac.nz.
ADVERTISEMENT
CONTINUE READING BELOW
Keep your camera nearby
Particularly when you're driving across the countryside, New Zealand will offer a breathtaking view out of no-where. As mentioned, the landscapes are extremely diverse, and by simply peering around a corner, a towering mountain range or deep valley may present itself. Rather than missing these exclusive views, it's best to keep your camera at the ready. Also to take the best pictures possible read some travel photography tips before you go.
Tipping isn't necessary
Tipping in restaurants or bars isn't a normal practice in New Zealand. At cafes, you may notice tip jars at the counter, although there's no obligation (unless you're feeling rather generous). Alternatively, simply tell the manager that your server has done an excellent job. This can go a long way.
Fuel is expensive
If you're camper-vanning around New Zealand, one of the first things you may notice is the fuel prices are quite high. The cost is currently sitting at about $2.30/L (NZD). This is an important factor to take into account when budgeting for your journey.
New Zealanders drive on the left
Especially if you're coming from a country that is custom to driving on the right-hand side, be sure to remember New Zealand does the opposite. Just like Australia, New Zealanders drive on the left-hand side, so be sure to take caution when driving or crossing the road.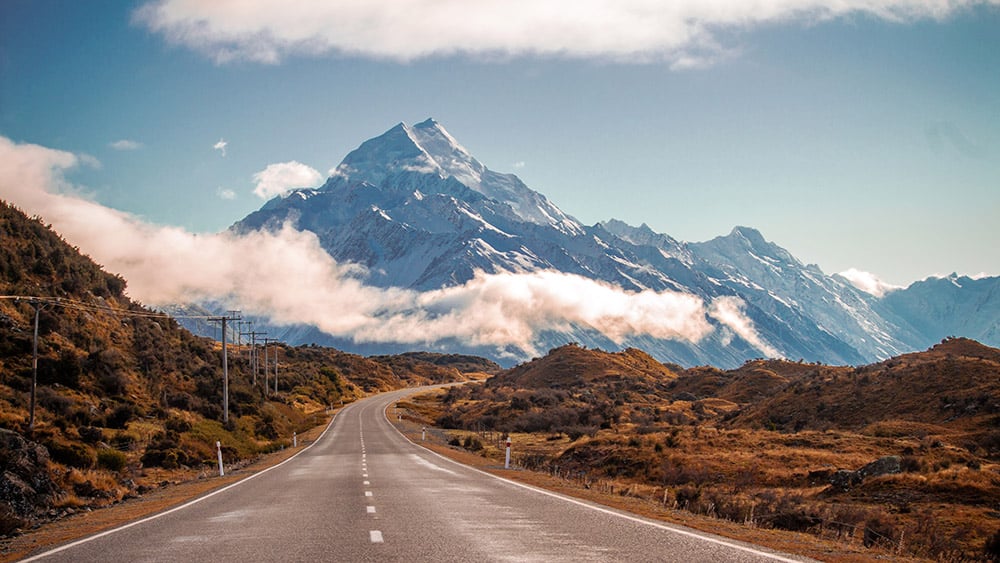 Learn some Maori phrases
Although English is the main language spoken in New Zealand, it can often be worth picking up a few phrases of the traditional Maori language. Locals will often appreciate tourists going the extra mile, and it can also offer a deeper understanding of the destination. However, just remember to be respectful of the culture. Here are some Maori phrases to remember.
Kia ora – Hello
Kei te poeha koe? – How are you?
Morena – Goodmorning
Haere ra – Goodbye
Ko__ahau – My name is ___.
ADVERTISEMENT
CONTINUE READING BELOW
The best time to visit will depend on what you want to do
With the plentiful range of attractions in New Zealand year-round, the time of year you're intending to visit will likely be dictated by what you're intending to do. If you're yearning for a skiing adventure, the country's Winter season would be the best time to visit (between June and August). Alternatively, if you're chasing scenic drives in New Zealand, wine tasting, and beachside paradises then Summer (between December and February) would be an ideal time to stop by. However, this timeframe is the country's peak season for travel, so Spring may be a suitable alternative.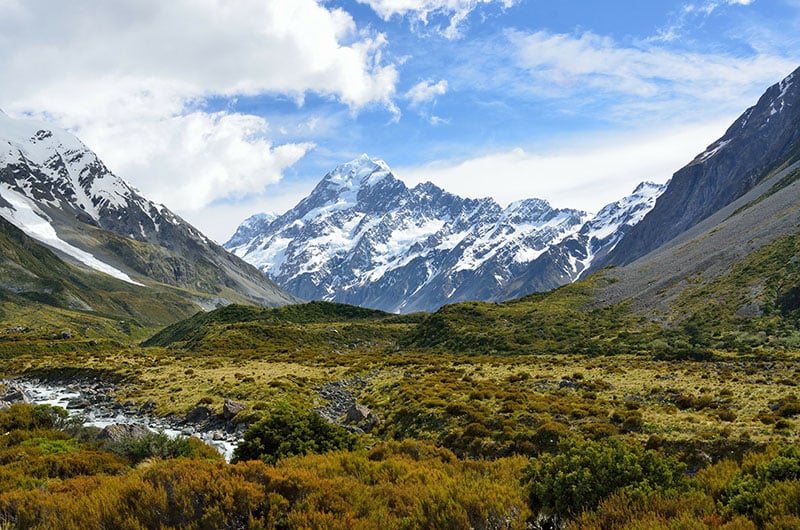 The people are very friendly
New Zealanders are typically very friendly and are more than willing to help out tourists in need. If you're after directions or are chasing some local knowledge, put on a smile and just ask.
There's plenty of spots to freedom camp
If you're planning on experiencing New Zealand via camper van, you'll be treated to an endless collection of free campsites. These sites offer travellers the chance to save their money, with some even offering spectacular views to wake up to. On the other hand, these sites don't typically include any facilities, so it may be a good idea to break up the freedom camping with a night at a paid campsite.
Before you leave for your trip, be sure to check out the CamperMate app. The app offers an extensive list of paid and unpaid campsites throughout both islands.
The coffee is amazing
If you're a coffee-lover, fear not! No matter where you are in New Zealand, it's not hard to come across an amazing cup of coffee.
Summary
New Zealand is a destination draped in beauty and culture. The country is known for its diverse landscape, friendly people, and an abundance of activities that make any holiday unforgettable. Next time you're visiting, try to maximise your stay with these simple tips.
---
Find flights and hotels
Start your search using our form below:
---
Tours and Activities
Related Articles