New Zealand is home to some of the world's most beautiful views. While it is not the cheapest place to travel, road trips are definitely possible on lower budgets. You cannot, however, put a price on the experience, uplifting views and memories the picturesque and action-packed Island has to offer. The North and South Islands showcase incredible backdrops each with their own, where each turn and twist boast remarkable views.
Here are some of New Zealand's best and most scenic drives.
Forgotten World Highway 43
Also known as the Lost Highway, this route is 150 km and takes about 2 hours. Located on the North Island, this memorable journey will take you along the twisted roads of the mountain curves. This route is not meant to be driven fast, but to slowly take in the captivating views. Make sure you have a full tank because this remote road has no gas stations on the way. A section of the road is also gravel, so when hiring a car make sure that you have read the terms and conditions on off-road driving.
Beginning at Taumarunui, this town has a great national park with plenty of water activities available. Halfway to the route, before you hit the small village of Whangamomona, you can take a look at one of the highest waterfalls on the North Island, by taking a detour up to Mount Damper. Reaching the end of the route in Stratford, lies another town that looks after hikers, bikers and climbers who plan to venture to one of the nearby attractions.
With the constant incline and declines, this inland route shows off the west region, with many more unspoilt sights to see, such as the vast green plains, deep gorges, sub-tropical forests, raging waterfalls, historic landmarks and native wildlife.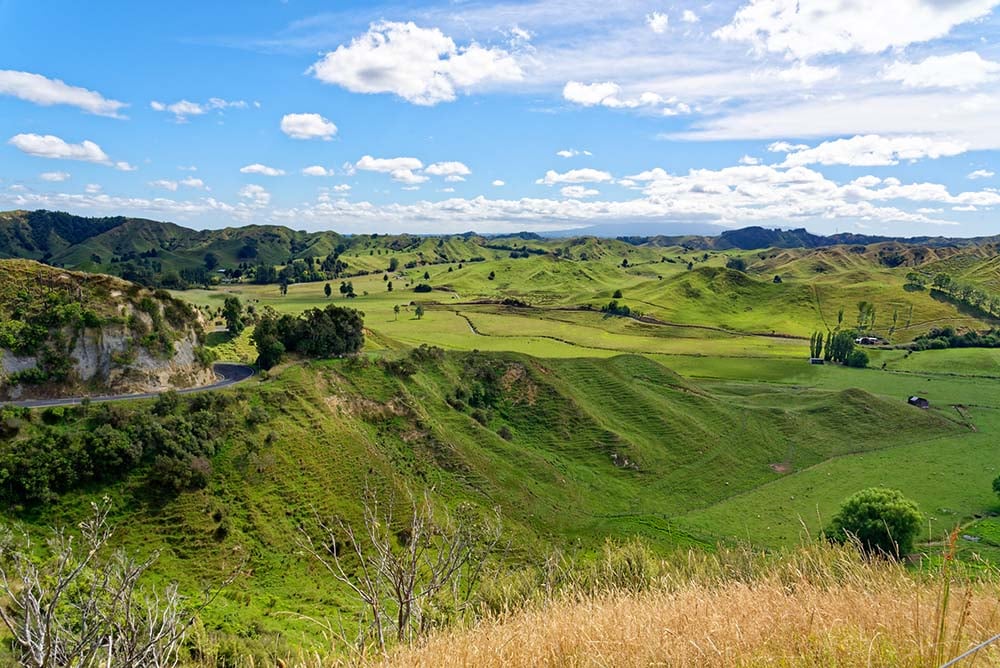 Thames to Coromandel
Also located in the North Island, this route is 100 km and takes around an hour. With an inclusion of a ferry trip close to the end of the trip, this trip is for those that simply enjoy the drive. This laidback route is for those that just want to escape the hectic suburban jam.
This small getaway may begin in the small town of Thames where the family can enjoy a nice picnic or at the sandy beaches before the trip. Along the windy roads of the coast and alps it offers superb views, especially at sunset. Reaching the wharf, ferry over to Waiheke Island where you can immerse yourself in the relaxed and peaceful culture of the region.
ADVERTISEMENT
CONTINUE READING BELOW
Te Anau to Milford Sound Highway 94
Forget being one of the best drives in New Zealand, Te Anau to Milford Sound is considered as one of the greatest drives in the world. Located on the South Island, this route is 120 km in length, taking just under 2 hours to drive. Each corner and turn boasts a spectacular view that makes you just want to stop and park the car to absorb the natural wonderland.
This route allows visitors to go off-road, with plenty of trails and campsites available you can experience this road trip to its fullest.
This route is a spectacular place for landscape photography as you may notice intense and vivid landscapes ranging from majestic mountains, pristine lakes, amazing waterfalls, towering cliff edges and thick forests.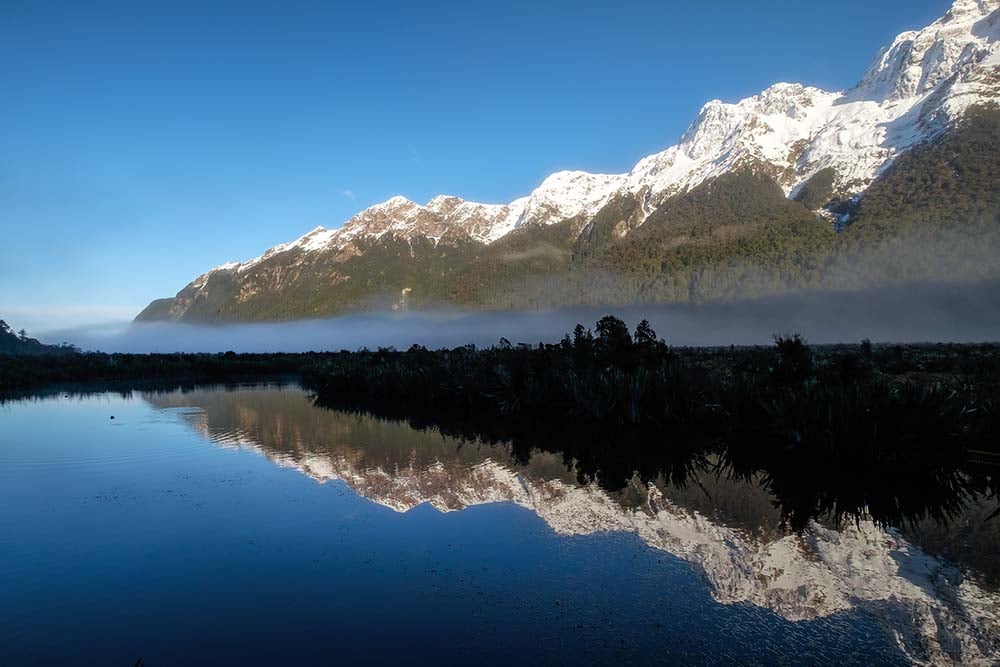 Lindis Pass
Lindis Pass connects Mackenzie Basin with Central Otago on the South Island. This inland highway has a length of up to 212 km, and the drive could take up to 2.5 hours to pass without stops. This long, wide-open, and windy road boasts the wavering plains of grasslands, smooth hill slopes and rugged mountain edges.
For many months there will be blankets of snow which is a gorgeous sight to see. But no matter what season it is, the views are still spectacular. With only a few picnic spots and no proper off-road trails, you are unrestricted and free to explore the unspoilt terrains, taking in different perspectives and native wildlife.
Southern Scenic Route
The Southern Scenic Route is not for the faint-hearted. This route is over 900 km in length and takes up to a staggering 6 days to explore. The route can start in Queenstown and finish up in Dunedin. This route is for those that want to be completely spellbound by the contrasting sights of the South Island. This venture takes you around to most of the South Island's notable attractions, landmarks and much more.
This trip requires much preparation, like the type of accommodation along the way, the supplies necessary, activities, whether camping and extreme hiking is involved as well as car care. Make sure that the tires are pumped, car battery is full, fluids are checked and equipment is on hand.
The South Island has a smaller population than of the North Island, however, it is considerably larger than the North Island. With stunning and unique views along the route, expect to see wide-open plains, towering mountains, dense forests, raging waterfalls and unspoilt beaches. If you are trying to absorb much of New Zealand in a week-long trip, then this self-driving route will help guide you, involving many locations and all sorts of activities.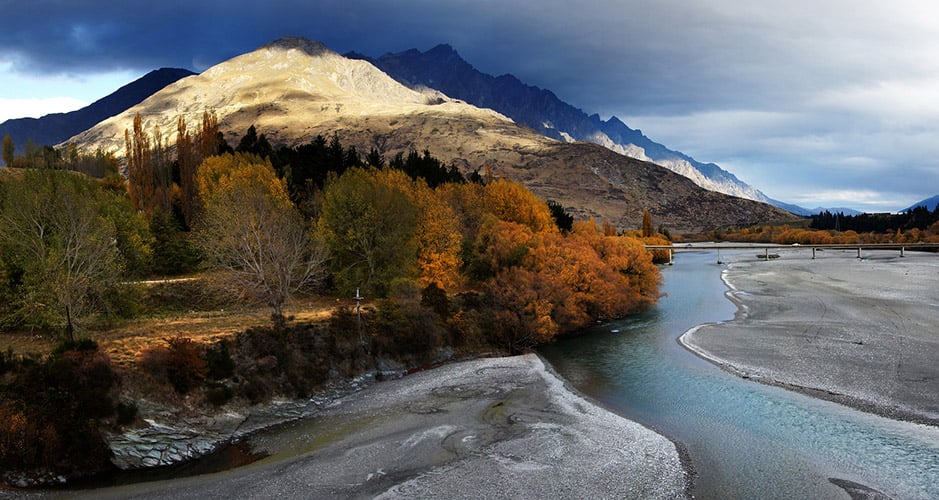 ADVERTISEMENT
CONTINUE READING BELOW
Thompson's Track
Not really a scenic drive but more of a scenic track. It is not all smooth and calming roads, there are many off-road routes for the 4×4 and off-roading enthusiasts. Thompson's Track not only offers a thrilling ride experience, it also has captivating views with hiking trails that lead to unspoilt locations. This 9 km track could take well over 2 hours to complete.
Travellers may sit as a passenger on a guided tour, or hire a vehicle from selected car rentals, as most would not allow the cars to be driven off-road. This route is considered quite difficult and not for the inexperienced, still proving as a challenge for motorbikers, 4×4's, hikers, horse-riders, and hunters alike.
Be Careful when trekking there after and during rainfall, as parts of this track can even swallow a large 4WD. Caution is advised when on this route.
---
Tours and Activities
---
Summary
New Zealand is simply a country that is begging to be driven on, blessed with great roads, car hire is cheap and even easy to buy. Make sure to follow New Zealand road rules and drive on the left-hand side, buckle up at all times, and put your hand-held away while driving.
New Zealand Destination Info
Related Articles