San Francisco is an energetic, cultural hub of California, which offers a wide selection of alluring attractions. A trip to San Francisco is a welcoming venture everyone can appreciate in one way or another. With a blend of activities and attractions available, a fresh and exciting experience can be found around every corner of the city.
Travellers can take a step back and admire the magnificent Golden Gate Bridge from one of its many vantage points, or float out to Alcatraz Island to see how some of history's most well-known criminals lived behind bars. Ranging from natural escapes to inner-city treats. Here are the 10 best things to see and do in San Francisco.
1. Alcatraz Island
Initially opening in 1934 and closing in 1963, Alcatraz once housed some of history's most notorious criminals, including Al Capone and George 'Machine Gun' Kelly. Since its closure, the prison has been converted into a museum, where visitors can stroll through the fortress with an audio guide delving into day to day life, individual narratives of prisoners, and the various escape attempts.
TIP
Book yourself a grand tour of San Francisco, including Alcatraz through
GetYourGuide
. This includes many of the cities highlights and landmarks.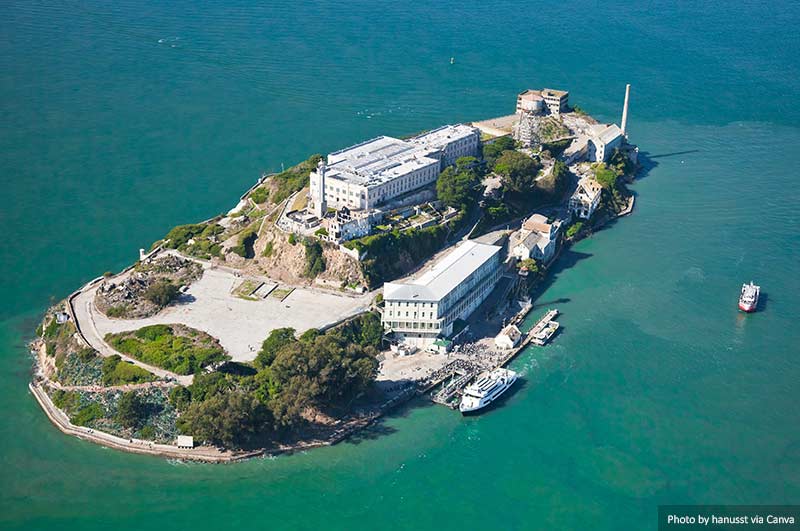 2. Fisherman's Wharf
Fisherman's Wharf is a bustling waterfront marketplace in San Francisco. It has boutique shops, restaurants, and even a chocolate factory. At the heart of the Wharf is Pier 39, a shopping hub accompanied by 3D rides, street shows, an arcade, Aquarium, and more. Plus, it's the perfect place to watch and listen to the howling sea lions sunbathing over the docks. While visiting, be sure to grab a clam chowder in a sourdough bread bowl – a signature dish of San Francisco.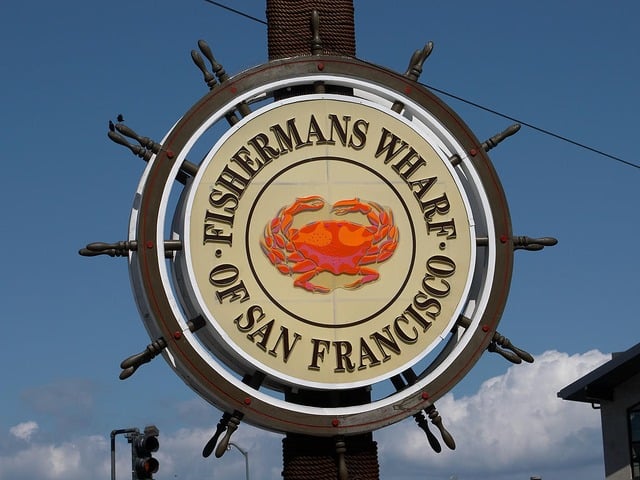 ADVERTISEMENT
CONTINUE READING BELOW
3. Golden Gate Bridge
Since its opening in 1937- the Golden Gate Bridge has become an icon of San Francisco. Travellers and photographers from all over the world come to admire the red structure. They either walk across it soaking in the sweeping views of the bay or enjoy it from afar at one of the many vantage points. This includes Marin Headlands, Marshall's Beach, Crissy Field, and Hawk Hill, just to name a few.
4. The Painted Ladies
Located along Steiner Street and Hayes Street is the Painted Ladies – a row of Victorian and Edwardian houses, pressed closely together. Photographers often flock to the area to capture these unique structures, with a backdrop of San Francisco's skyline.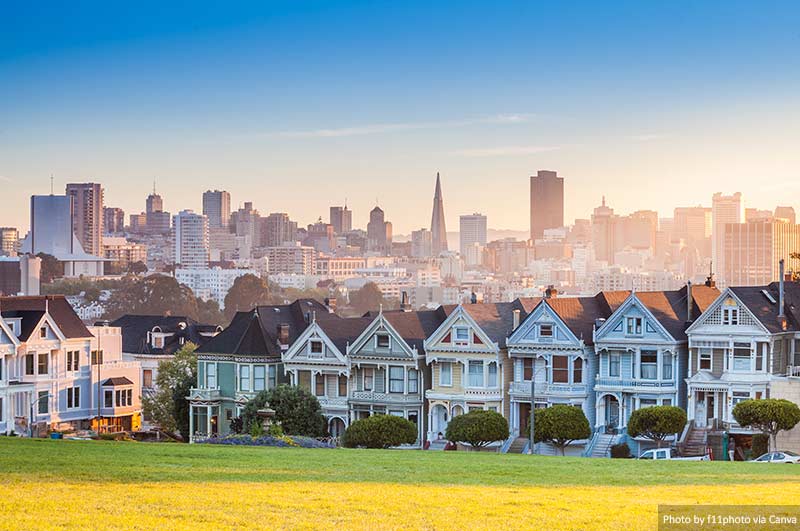 5. Muir Woods National Monument
For those wishing to escape the buzz of San Francisco for a brief moment, the Muir Woods National Monument is only a stones throw away. The parkland is located north of the city, housing a dense forest of giant, redwood trees for guests to walk among. Though these trees aren't just massive, they're also ancient, with the oldest being over 1,200 years old. For tourists, you'll find hiking tours, lookouts, and tree talks are regularly available.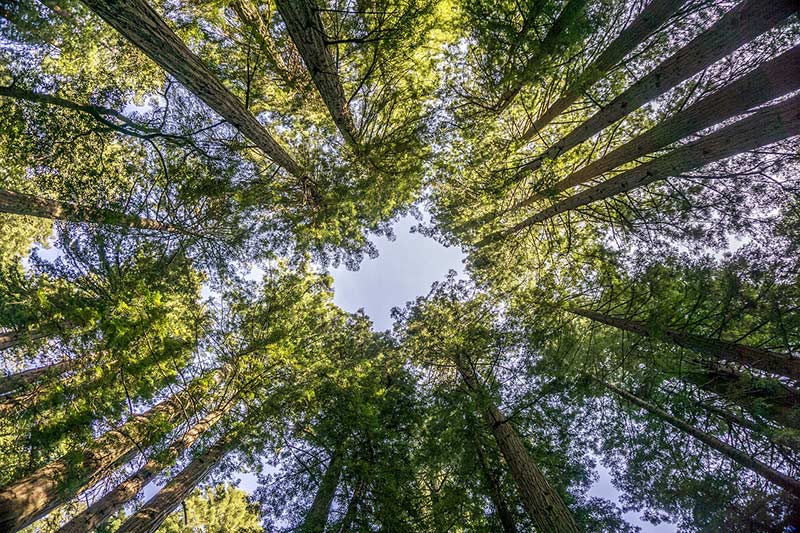 6. Lombard Street
Though many of San Francisco's streets are renowned for being some of the steepest, Lombard Street tops them all. Only a 10-minute walk from Fisherman's Wharf, tourists come to stroll up the most crooked street in the city, surrounded by vibrant gardens and some of the most expensive real estate in the city.
ADVERTISEMENT
CONTINUE READING BELOW
7. Coit Tower
Initially built in 1932, Coit Tower is the perfect spot for travellers hoping to admire San Francisco's skyline. The structure is hard to miss, located on Telegraph Hill and standing at an impressive 210 feet. Visitors can head up to the observation deck via an elevator for views of iconic sights such as the Golden Gate Bridge. Otherwise, spend some time at the bottom to view some of the murals.
8. Oracle Park
Watching a baseball game is a must when it comes to touring the United States of America, and Oracle Park is the perfect place to do so. The stadium has been the home of the San Francisco Giants since 2000, with major league games regularly held. Grab some tickets, sit back with some snacks, sing a few tunes, and enjoy the game.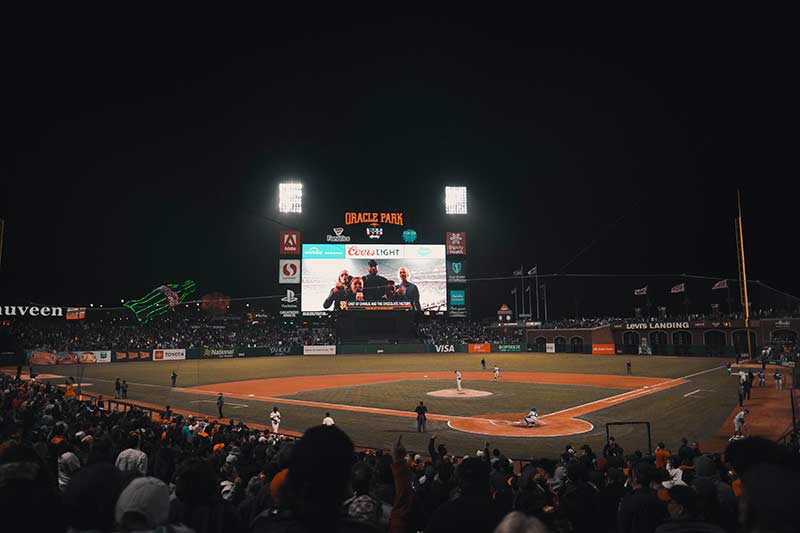 9. Transamerica Pyramid
Stretching 260 metres into the sky, the Transamerica Pyramid is an unmissable icon among San Francisco's cityscape. Though it's only the second tallest building in the city, the skyscraper catches the eye for it's unique, pyramid-like design. The structure is located along Montgomery Street, within the city's Financial District, and is located conveniently close to China Town.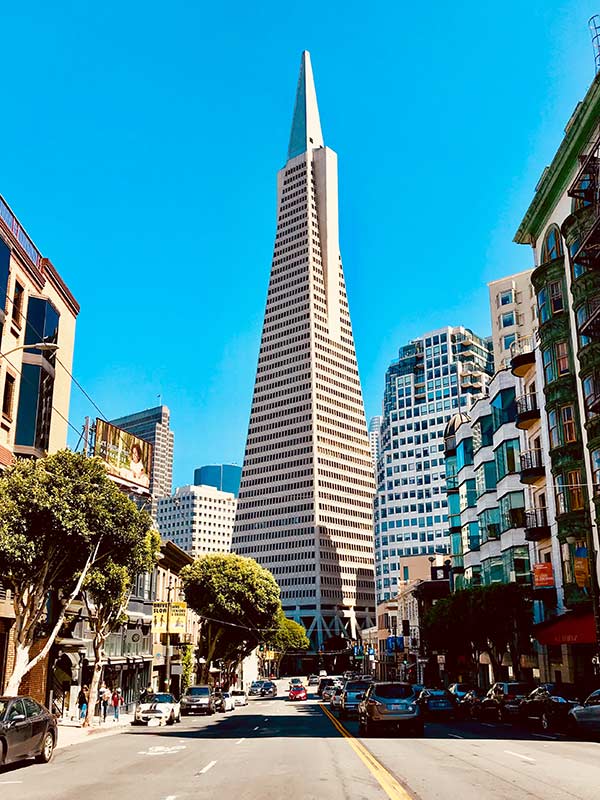 10. Mount Tamalpais
Travellers on the hunt for a natural getaway from San Francisco can consider a trip to Mount Tamalpais. This is located about 2 hours from the city, beyond the Muir Woods National Monument. The mountain stands at 784 metres, offering panoramic views of the surrounding landscapes, ocean, and even the city. Upon arrival, hikers will have plenty of trails to choose from, including the Trojan Point Trail or East Peak. Otherwise, tourists can enjoy plenty of other activities, including horseback riding, biking, hang gliding, camping, and more.
Summary
It's not difficult to understand why San Francisco attracts the amount of attention it does. The city offers tourists a wide variety of experiences that simply can't be missed. Travellers can marvel at worldly icons, including the Golden Gate Bridge and Alcatraz, or escape the city altogether with a trip to one of the nearby natural playgrounds. Even the simplicity of walking through the city, admiring the unique architecture and steep streets is an endeavour that's easy to appreciate. Regardless of the type of experience, you're seeking, whether it's adventure or tranquillity, San Francisco can deliver.
---
Tours and Activities
Start Booking
Here are some top options to book your hotels, activities, flights and other transport:
---
Please note that we get a small commission if you purchase via our referral links. We use this to invest in new content and improving this website. Thanks so much for your support.
Related Articles