A city's skyline can often be one of the first things people see before they travel to a destination, and can play a big part in a persons travel decisions. Skylines can often be majestic and beautiful, but taking pictures of them isn't always that easy. Here are photography tips and techniques on the best ways to capture skylines.
Take pictures from across rivers, canals and lakes
From across water such as rivers, canals and lakes skylines can often look fantastic, especially at night when the cities lights come on and reflect in the water. Even during the day the view can be good, such as if the water is still and you get mirror-like reflections, such as seen below in Amsterdam.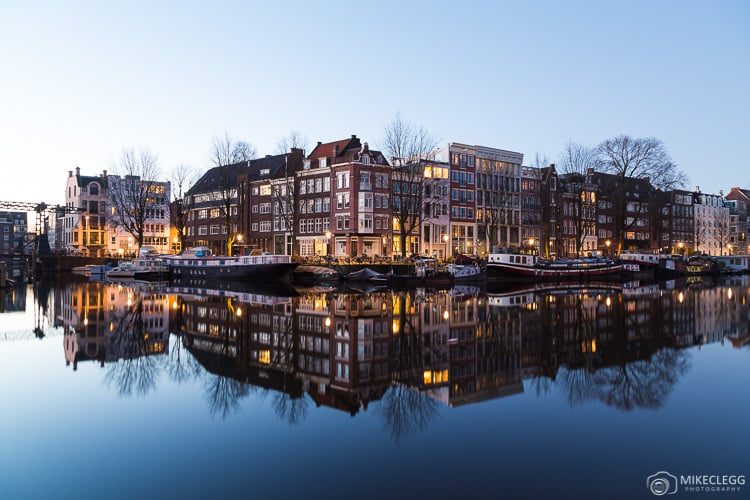 Find high vantage points
High vantage points are key for capturing a cities skyline. Most big cities now have viewpoints such as from towers, churches, observation decks and various other landmarks. For example, Stephansdom in Vienna is a church tower providing amazing views of the city (seen below). In Hong Kong you have the famous Victoria Peak View, and in Toronto you have the CN Tower observation deck. You'll probably find similar viewpoints in many destinations.
I recommend doing your research prior to going on a trip. Look on search engines such as Google for the best viewpoints for your destination and hopefully, people would have made blog posts suggesting them. I have a few on this website: The best viewpoints in Prague and The Best Rooftop Patios and Viewpoints in Vienna as examples of what you may find.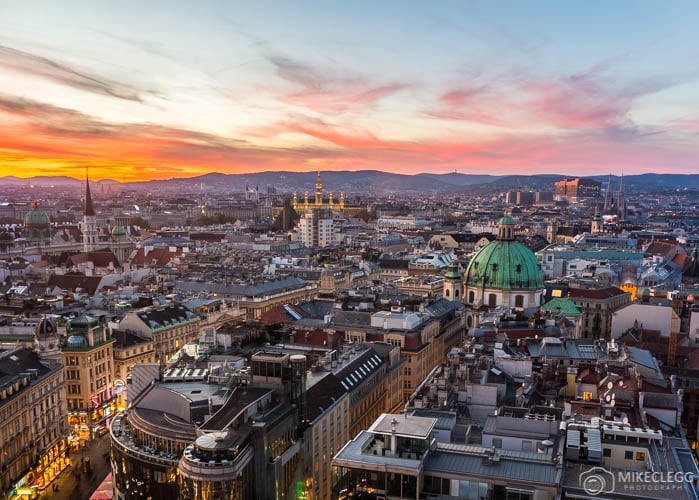 Look out for hills
Hills can also provide awesome viewpoints of a cities skyline. Hills aren't in every city, but if photography is something you're into, then it's worth having a look online before you visit. Looking on websites such as Google Maps for parks is a good start. Also look on Google Photos and search for pictures of the cities skyline to get ideas and sometimes find some special locations. Example viewpoints on hills that I have been to include Primrose Hill in London, Letna Hill in Prague and Riverdale Park East in Toronto. Hills can also make for nice picnics if you are travelling with someone else.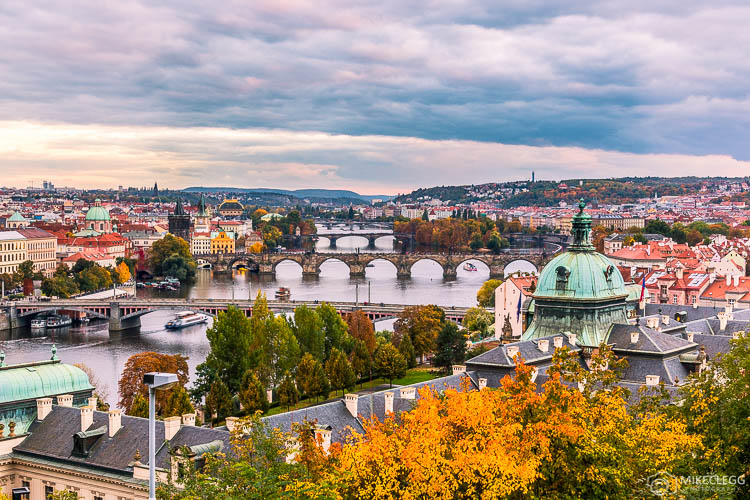 Head to rooftop bars and restaurants
Bars and restaurants have caught onto the fact that good views are something that people want, and many people will go to a bar just because of the view. Now in some cities such as Hong Kong, Vienna, London and all around the world are awesome rooftop bars providing you with picture perfect views. What's more is often you only have to pay for drinks and not an entry price.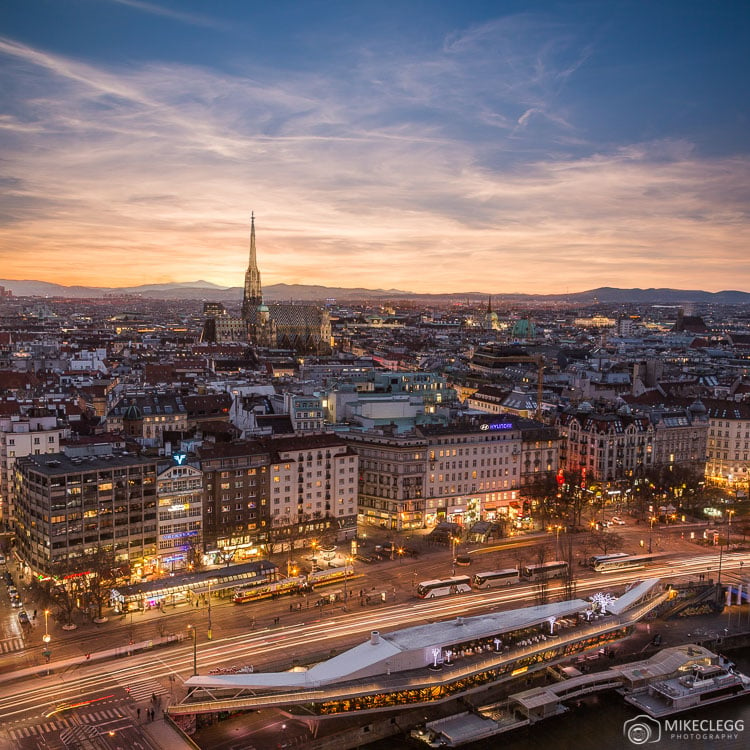 ADVERTISEMENT
CONTINUE READING BELOW
Go on a helicopter ride
Not all cities have helicopter excursions, but if they do and you want the ultimate high perspective then definitely do it. Make sure you get your camera ready before you get on the helicopter though as the flight will probably go extremely quick. My helicopter ride in Toronto was maybe less than 10 minutes and literally flew by!
When taking pictures from a helicopter I recommend using the fastest shutter speed you can, such as at least 1/250 second. What I do on my camera (Canon 6D
) is set my ISO to Auto and then a minimum shutter speed of 1/250. Not all cameras have this functionality but if they do then it's worth considering.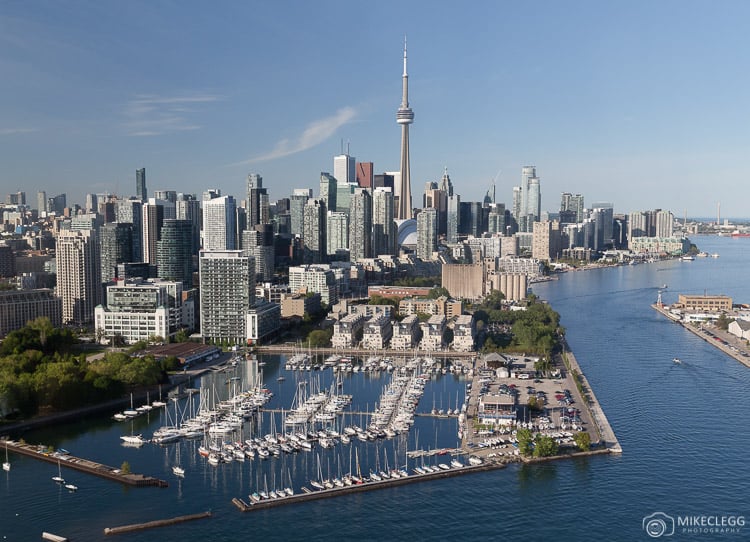 Stay in hotels with good views
Staying in a hotel with a good view is definitely easier said than done, but sometimes hotels have awesome views of a cities skyline. It can be quite hit and miss and you may have to pay extra or request for the view you want, but sometimes it's definitely worth it. Such as the view below which was taken at the Shangri-La At The Shard in London. If you know you are going to a city that has hotels with good views, then contact the hotel in advance before booking and enquire about the view. It may or may not work, but definitely worth a try.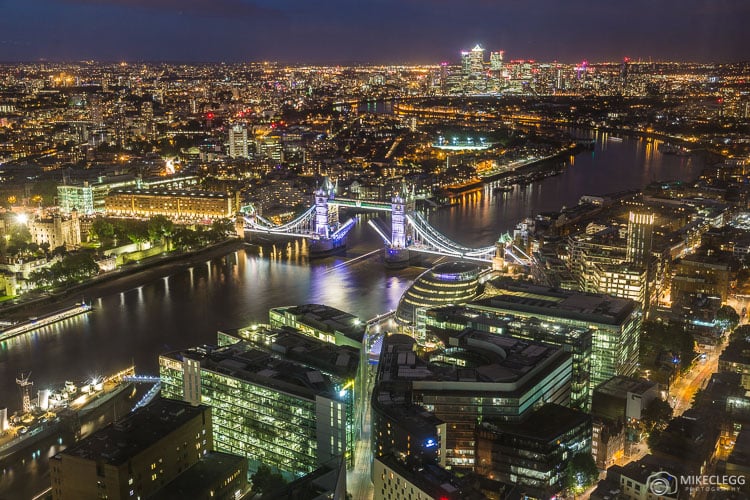 Go on a boat tour
Boat rides are a fun way to see a city from a different perspective. When taking pictures on boats be ready for the best moments, as you may not get the same moment again. Also to ensure you get sharp images you may have to increase your shutter speed and consider having your camera on burst mode. Some boat companies offer sunset tours too, which may be the perfect way to capture a city during the best light.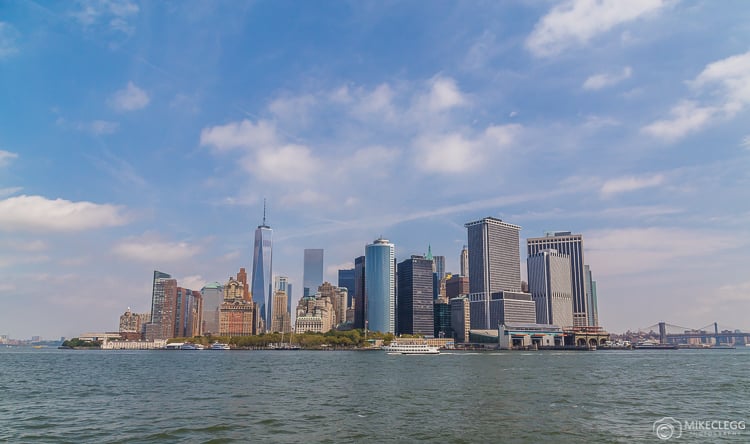 Take pictures at sunrise and/or sunset
During sunrise and sunset the sky can produce the most amazing colours. These add certain magic to a cities skyline, and if you use Instagram then you will find that these pictures perform so much better than a mid-day shot. For my techniques on taking pictures at sunrise and sunset head to Photography Tips – Shooting in the Golden Hour.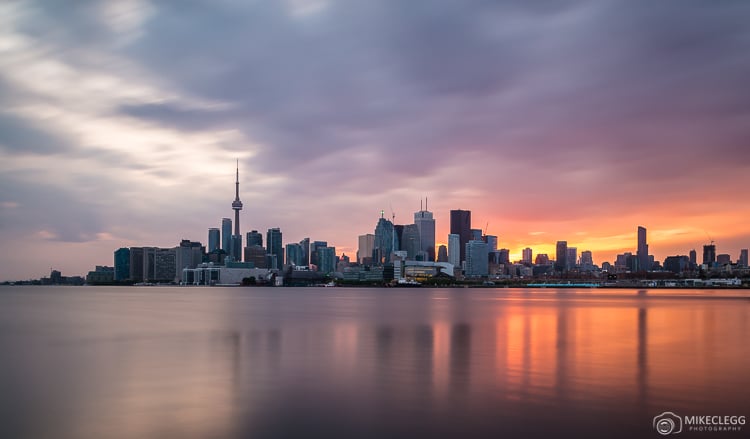 ADVERTISEMENT
CONTINUE READING BELOW
Take pictures at night
Skylines often look amazing at night when landmarks and attractions are all lit up, as well as the normal street and building lights. The best way to capture cities at night is to use a tripod and long exposure technique. This is where you use a low ISO such as 100 and a shutter speed that will probably be over 1 second. This ensures your camera will capture a high-quality image with minimal noise. To learn more about taking pictures of cities at night head to my post: Photography Tips – Cities at Night.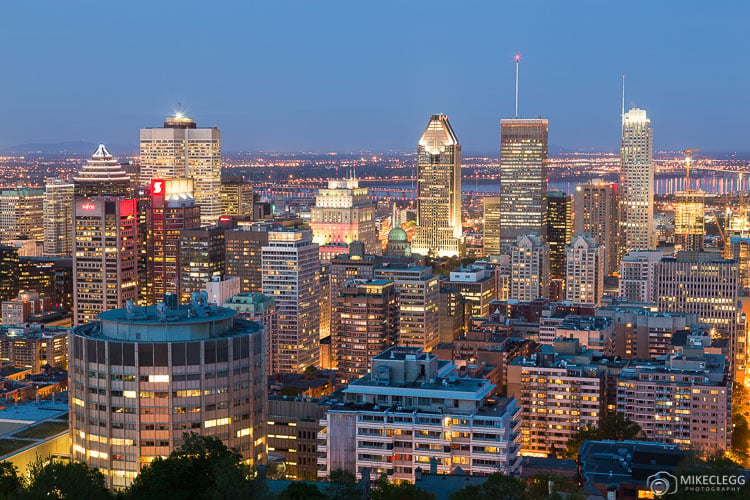 Research locations using Google Maps
I often use Google Maps to find good viewpoints of a city. I look for things such as parks, or paths along rivers, and then try and work out what I would see from that angle. This was the case for the London skyline panorama below. I found the location on Google Maps by looking at paths near the river, then I visited that spot to get the picture you see below.

Check on social media for inspiration
Social Media, in particular Instagram, is fantastic for getting photography inspiration. Often if you follow or check the feeds of local photographers in a city or destination you will see lots of photographs showing the best spots. You can also follow destination hubs such as my hub @bestcitybreaks which often has pictures of city skylines.
Related Articles