A trip to the beach can be fantastic, allowing you to relax, unwind, and soak up the sun. For some people, the thought of doing nothing for an extended amount of time can be unappealing and they feel they'd get bored. But there are so many fun things that you can do, from water sports, games, and more.
Here are some of the fun things to do while at the beach.
Go snorkelling
Snorkelling is a great way to enjoy your time on the beach. More so if the waves aren't intense and the water is clear. You will essentially be floating along the surface of the water, and if you are not a good swimmer then wearing a lifejacket is often possible. If you visit an exotic destination you may even get to enjoy the sight of colourful fish swimming all around.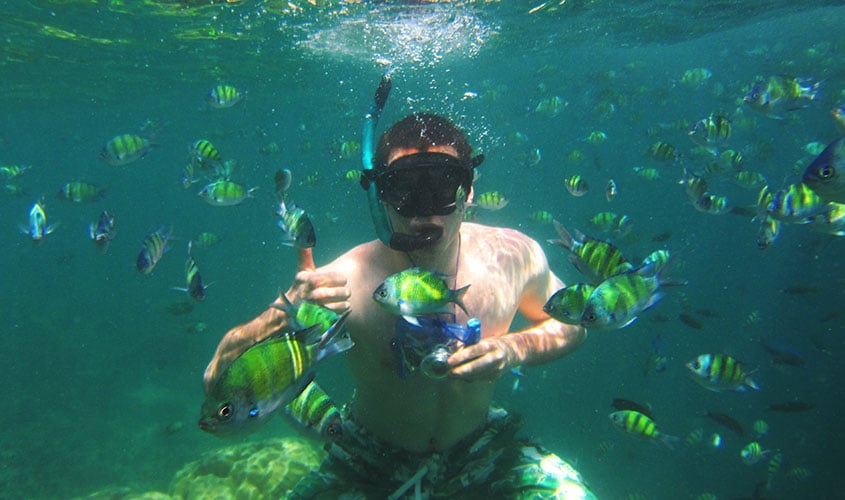 Relax on an inflatable
Lying on inflatables on the sea is incredibly relaxing and a great way to enjoy the sun and feel at peace. This is best enjoyed on calmer waters similar to snorkelling.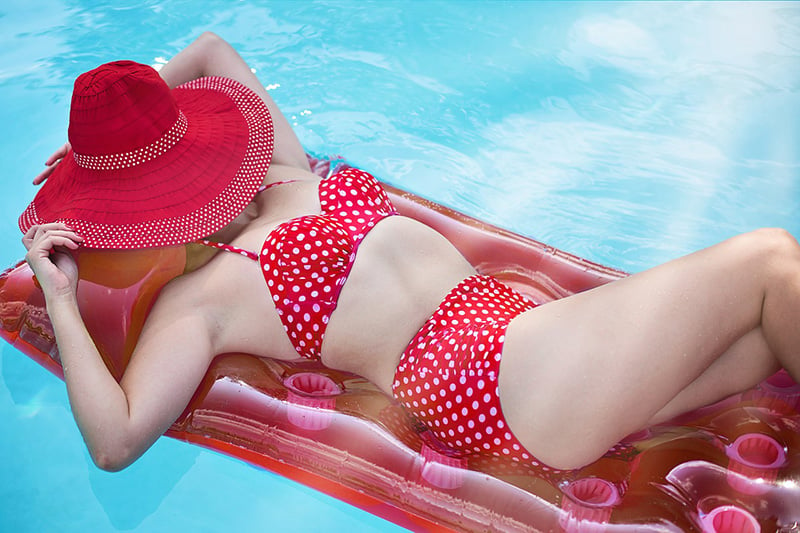 Play frisbee
Frisbee is very fun to play on the beach, and you'll also be getting exercise whilst doing so. It's most enjoyable should there be a group of three or more.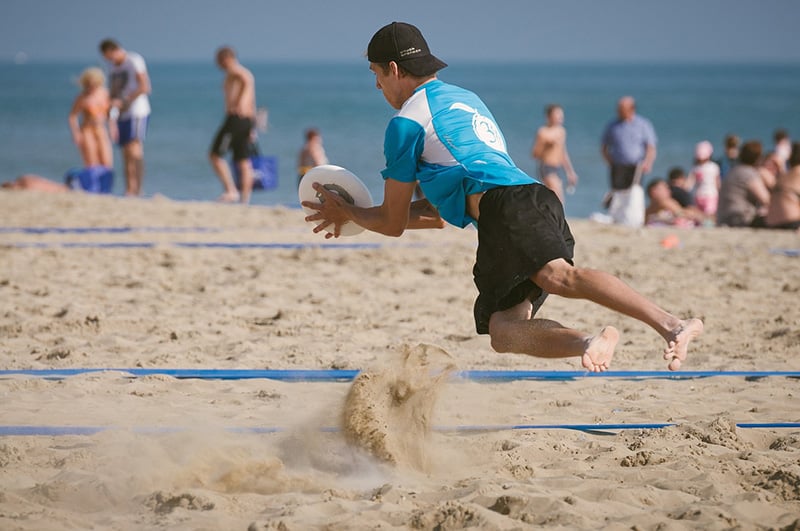 ADVERTISEMENT
CONTINUE READING BELOW
Have a game of Cricket
Another great sport to play on the beach is cricket, which is best played in a group. Cricket is quite a slow game, but still lots of fun. The game involves taking turns batting, bowling and fielding. Just be careful when on the beach that you don't get carried away with how hard you hit the ball.
Enjoy a game of chess
For a fun but relaxing activity consider playing a game of chess. Chess is played slow and is a great way to soak up the sun, listen to the waves, and also test your logic skills. You'll be able to find some great travel chess sets on Amazon
.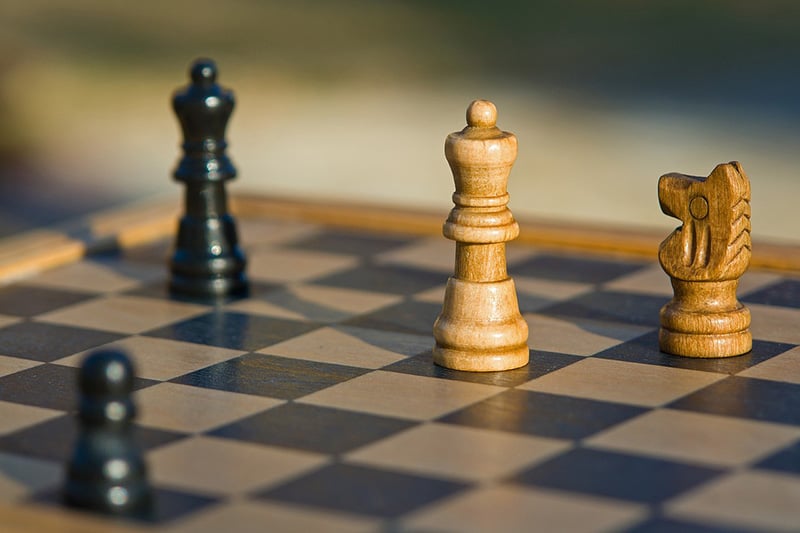 Go Kayaking
Kayaking is great fun and a nice way to experience the sea. You'll be in a boat with a paddle and then can explore along the coast. Beaches at many tourist destinations will have kayaks that are available to rent. If a kayak isn't quite your thing then you may also be able to hire a boat or canoe.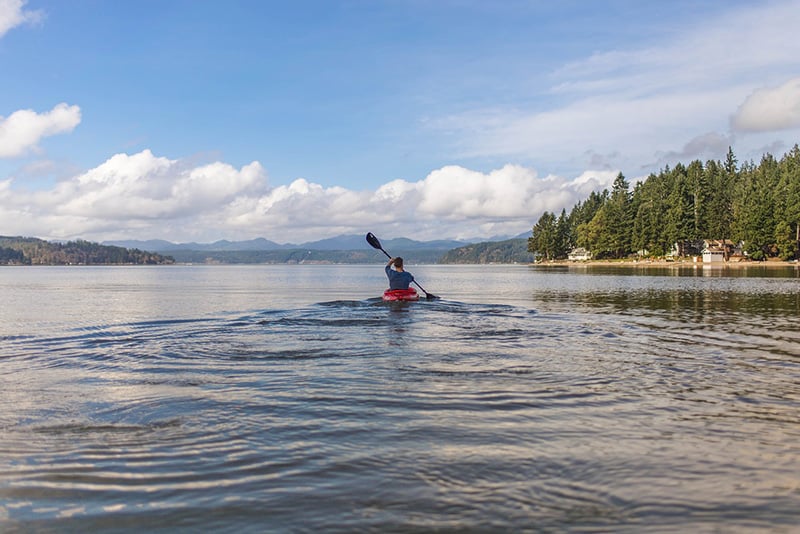 Build a sandcastle
This one is mainly for kids, but building a sandcastle is a must do on the beach. You should challenge yourself and see how impressive you can make it, such as with turrets, towers and a moat.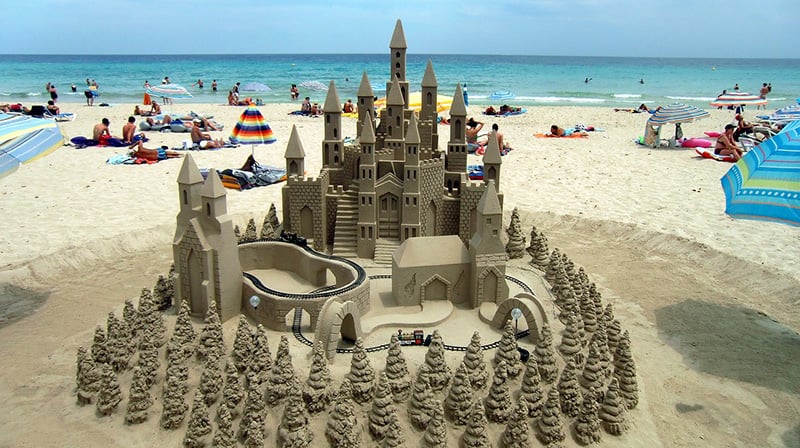 …Or bury a friend
Or instead of building a castle why not bury your friend, such as so the head is the only thing that's still visible. It may sound odd but is surprisingly fun.
ADVERTISEMENT
CONTINUE READING BELOW
Play volleyball
Volleyball is another fun sport to play on the beach and is best done with a group of friends. Some beaches even have a proper net ready for people to use. Otherwise, take your own portable volleyball net
, or mark out a line and pretend.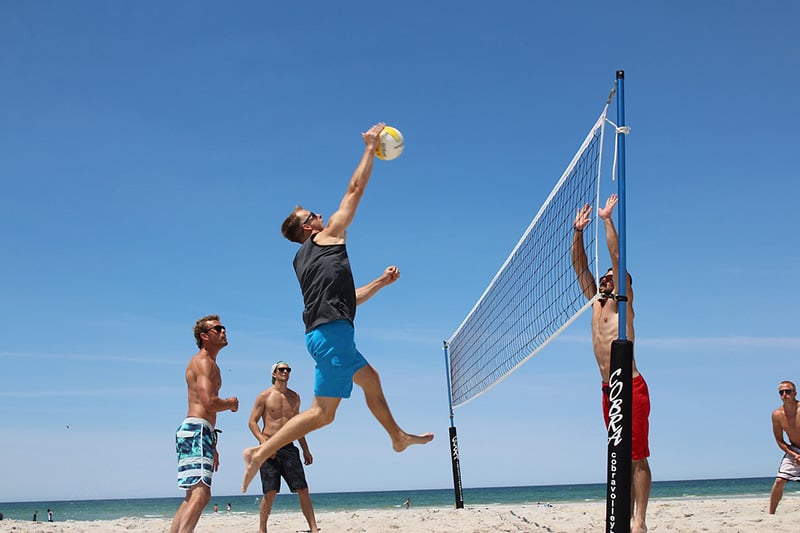 Surf
For those that love water sports then surfing would be one of the ultimate beach activities. It's not the easiest sport and you should have some lessons first to get to know the basics.
ADVERTISEMENT
CONTINUE READING BELOW
Drink beer and listen to tunes
Although a more relaxing activity to do, but still fun, is listening to music whilst having a beer or cocktail. So before you head to the beach load up your phone with all your favourite tunes, and then bring your headphones or even a portable Bluetooth speaker
.
Tours and other activities
At many destinations, you might find fun and unique activities to do, such as kayaking or canoe tours, flyboarding, parasailing, swimming with dolphins (to name a few things. Below are some examples of what you might find. Click the blue-button to find more ideas at your destination.
Summary
Whether you are into relaxing on the beach or being more active, there are so many things that you can do. Being in this environment on the beach is often a great way to have fun, rejuvenate and free yourself from the stresses of everyday life.