Mumbai is the financial capital of India. It is one of the largest and busiest megapoleis globally. Besides being a large city, Mumbai is also a glimpse of India's diversity and not just in terms of people and culture but also the number of activities. You can spend much time here and never run out of things to do. The list of "things to do" is long, but here are some of the top must-do things that you must not miss while visiting Mumbai.
---
1. Delve into history and architecture
Mumbai has a vibrant architectural legacy. The city is dotted with both ancient and colonial monuments.
Situated on the Elephanta Island, the Elephanta caves feature Hindu and Buddhist rock-cut temples from the 5th century AD. You will have to hop on an hour-long ferry or head on a tour to reach the caves. Watching the skyline of Mumbai from the ferry is an experience in itself.
Overlooking the Arabian Sea in South Mumbai, the 100+ year-old Taj Mahal Palace is a city's icon. Although it is the building of a luxury hotel, its gorgeous red dome and curved towers define Mumbai's skyline.
The Gateway of India (first picture above) is another colonial landmark building of the city. Built-in the Indo-Saracenic style of architecture, this gateway is famous for its intricate latticework.
The Chhatrapati Shivaji Terminus is a railway station which is a UNESCO World Heritage Site. It is a bustling and crowded place, but you must visit this station for its gothic architecture and a glimpse of what it is like to live in one of the most populous cities in the world. You may also use this as a departure or arrival point too, depending on how you are travelling in India.
You May Like
2. Indulge in a shopping spree
While Mumbai has no dearth of extravagant malls, street shopping in Mumbai must be on your bucket list.
The Crawford is the largest market in the city and an incredible place to shop for almost everything, including household goods, jewellery and clothes.
Just head north from the Crawford market to the Zaveri bazaar if you are in for some bling. It is a dedicated jewellery market known for its precious gold and diamond jewellery.
The linking road is a shack style market selling chic and affordable clothing, footwear and accessories. Home to iconic Mumbai cafes, the Colaba Causeway is a vibrant place with great energy. This market is a treasure for trinkets and apparel, jewellery, antiques and artefacts. Though it is a street market, it also hosts upscale boutique shops where Bollywood celebrities can be spotted doing their shopping or casually hanging out.
ADVERTISEMENT
CONTINUE READING BELOW
3. Dine on street food
Like the fashion scene, the food scene of Mumbai also lies on its streets. Every evening the streets of the city start to brim with hawkers, kiosks and makeshift shops selling fresh vegetarian and non-vegetarian delicacies.
The food served on the streets is super fresh and at crazy low prices. While vada pav, bhelpuri, panipuri, sevpuri, Bombay sandwich, ragda-pattice, and pav bhaji are dotted ubiquitously on Mumbai's streets if you are on an eating spree, head to one of the Khau Gullies, which means eat streets. Be it Locals, workers, students or tourists, everyone flocks to these gullies to treat themselves to a gastronomical experience.
There are many eat streets in the city, situated at Carter Road, Churchgate, Ghatkopar, Malad and Mohammed Ali Road. They serve delicious kebabs, dosas, shawarmas and chaats. The CST station is another place intertwined with street food. There are dozens of kiosks and stalls across the city that sell Vada pav at the station.
While eating on the streets, please make sure to visit the stalls and shops that cater to a larger crowd since they are the ones where food will always be fresh. You must customize your dish to be easy on spices, eat on disposable plates, and use only bottled water for drinking.
Tour Idea
4. Explore the seaside
Surrounded by skyscrapers, it is easy to forget that while in Mumbai, you are always close to the sea. Most of the prominent neighbourhoods and monuments here are in the proximity of the Arabian Sea.
After a busy day of sightseeing, head to one of the beaches or seaside to enjoy a stroll. With chic coffee shops and eateries, Carter Road is one of the better places to enjoy your evening. What Manhattan is to New York, Nariman Point is to Mumbai. Home to some of the city's most prominent corporate offices, grand hotels, restaurants and pubs, Nariman Point is one of the must-visit places in Mumbai. It is the southern end of the Marine Drive stretch, a road that has rightly earned its name as the Queen's necklace.
The Girgaum Chowpatty is a beach dotted with merry-go-rounds and Ferris wheels and is a place to spend time with family and kids. The beachside stall and restaurants serve delicious food here.
Juhu beach is the most crowded beach in the city and is close to the airport. The six km long beach stretch is an excellent place to watch planes taking off and landing.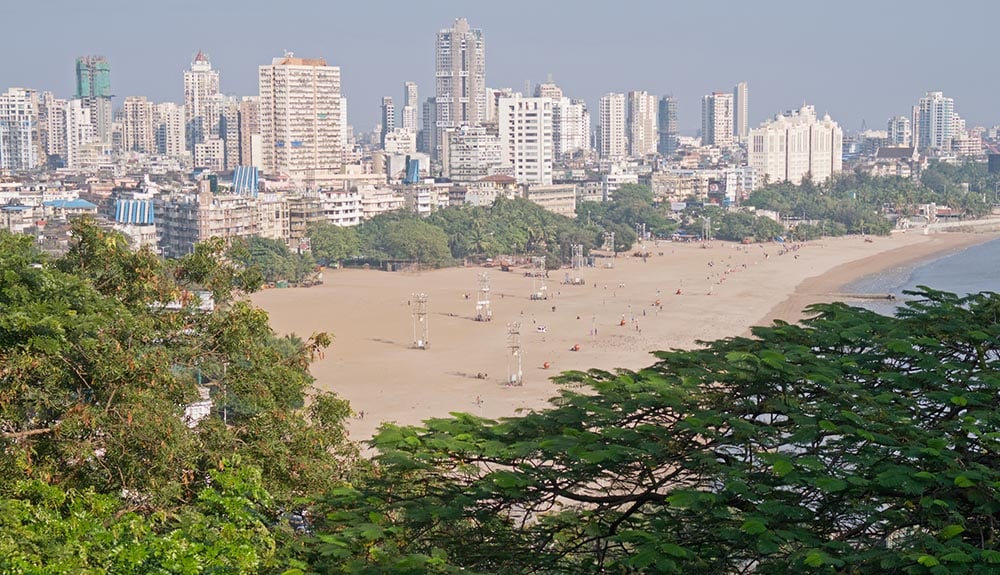 ADVERTISEMENT
CONTINUE READING BELOW
5. Party all night
Mumbai is known as the city that never sleeps. You are in the proper town; if you want to let your hair down.
There are many ways to spend the night awake in pubs, dance clubs, karaoke bars and night lounges. You will find some of the best local and international DJs, Bollywood and the latest house music in these places to groove. In addition to music, these places offer a variety of food, a selection of cocktails and alcoholic beverages to set the mood.
Leopold's Cafe, Cafe Mondegar, and the Olive Bar & Kitchen top the list of casual bars. Other noteworthy places for eclectic atmosphere are Bar Stock Exchange, Irish House, Harry's Bar and Tamasha.
If singing is your thing, some of the best karaoke bars in Mumbai are Road House Bluez, Vertigo, Soul Fry and The Little Door.
6. Get a sneak peek of Bollywood.
Mumbai is the heart of the booming Bollywood film industry, and having a glimpse of this billion-dollar and more than a billion fan industry will be worth your time. The film city of Mumbai is a popular filming location. This massive complex is a mix of indoor and outdoor shooting locations.
A private company that offers full-day and half-day Bollywood tour packages is bollywoodtours.in. These tours will take you to shoot studios, dubbing studios, a Bollywood dance show along with and drive past stars' homes.
Tour Idea
7. Enjoy a rare cuisine, Parsi food
The Parsi were pre-Islamic Zoroastrian ethnic Persians who had migrated to the Indian subcontinent centuries ago. Though very small in terms of the number, they have contributed significantly to Indian society while maintaining distinct customs.
Since a large concentration of the Parsi population resides in Mumbai, their food is something that you really shouldn't miss out on. Slow-cooked, densely spiced lentil, vegetable and meat stew is one of the city's greatest pleasures and rare to find anywhere else. There are several Irani-Parsi cafes across Mumbai.
The rustic old Yazdani Bakery is one of the oldest and best Parsi restaurants in Mumbai. They are known for their Carrot Cake and Bun Maska, topped with raisins and fluffy Muffins. Café military in the Fort area has an antique look and is famous for its hearty Chicken Dhansak, Kheema Pao and caramel custard. Britannia and Co are one of the most famous Parsi restaurants, which carries a legacy. The place is renowned for Beri Pulao, fluffy rice and Zereshk berries.
ADVERTISEMENT
CONTINUE READING BELOW
8. Rent a Yacht
Mumbai is the city of dreams in India, and if having a sundowner on a private yacht is what you dream of, you can sign up for one here. Admire Mumbai's skyline away from the crowds while listening to the sounds of the sea in a luxury yacht charter experience. If you want to take your experience a notch higher, you can choose to have dinner at the yacht or even learn to sail one. Some of the websites that offer such experiences are oystersailing.in and boatbookingindia.com.
Summary
On the surface, Mumbai might appear a city of glitzy malls and fast-paced life, but it is the city of dreams for many that live in the country. It provides energy to the wealthy to build empires and hopes to the striving to fulfil their wishes. The beauty of the city is in its disparities and diversity; Mumbai is sure to both inspire and enchant you with its humility and accommodative nature.
Be sure to add some of the suggestions in this article to your itinerary when visiting Mumbai. So as to enhance your trip, and to be sure that you'll have some wonderful experiences during your stay.
Ready to book? Search for:
---
---
Tours and activities for Mumbai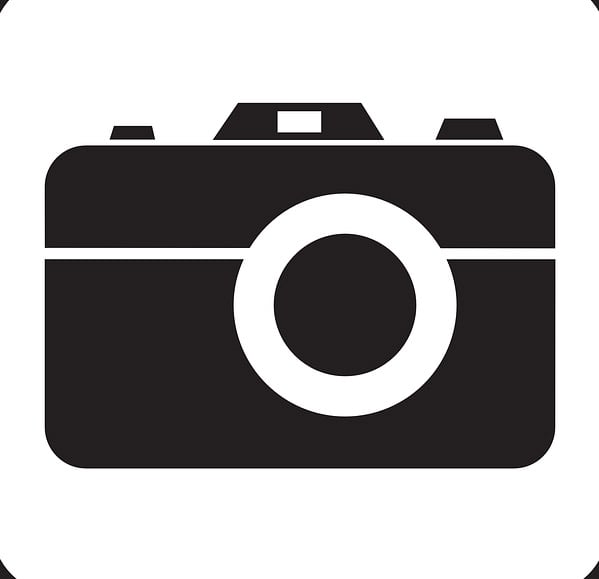 Related Articles