The Taj Mahal is an iconic image of India and no trip there would be complete without a visit.
A stunning architectural marvel with a sad but romantic history (it was built by the Mughal emperor Shah Jahan in 1632 to house the tomb of his favourite wife), it's one of the seven wonders of the world and the most popular tourist attraction in India.
If you're heading to India and plan on visiting the Taj Mahal, here are some tips for making your trip as enjoyable as possible.
---
Getting there
The Taj Mahal is located in the city of Agra in the Uttar Pradesh region of India, about 4 hours south of the Indian capital, New Delhi.
Most international flights arrive in New Delhi and from there the best way to reach Agra is by train. There are multiple trains running throughout the day, and the journey takes around 2 hours. We highly recommend booking your train ticket in advance as trains do get fully booked one or two days ahead. You can check train times and buy tickets directly from the Indian Railways website (www.irctc.co.in) or using a ticketing agency like 12go.asia. When booking look for seats AC or CC, or sleeper seats AC1 or AC2. These are the most comfortable and worth the extra cost. AC3 is ok if that's all that's available, but we wouldn't recommend SL or GN.
If you're coming from anywhere else in India then the train is still likely to be your best option, but if not you can check RedBus for the bus options from where you are to Agra.
Another way to get there is by taking a tour and you'll find many options available from Delhi. Some of these also include other locations along the popular India Golden Triangle.
---
When to visit the Taj Mahal
If you can, we really really recommend visiting the Taj Mahal for sunrise. Not only is it significantly less busy, but it's also not as hot to walk around and the sunrise colours are a beautiful backdrop. It's really worth the early wake-up.
In terms of the time of year, the Taj can be visited year-round, although there is a higher chance of morning fog in the winter months of November to February.
ADVERTISEMENT
CONTINUE READING BELOW
---
How many days do you need to visit?
We'd definitely recommend staying at least a night in Agra so you can visit the Taj Mahal early the next morning. You can then leave Agra after your visit to the Taj or, even better, stay another night and spend the rest of the day exploring the other attractions in and around the city, including the UNESCO-listed Red Fort, before catching sunset over the Taj Mahal.
If you're short on time though, the Taj Mahal can be visited as a day trip from New Delhi. If you want to take this option then we suggest taking the morning Gatimaan Express train to Agra which departs Delhi Hazrat Nizamuddin Railway Station at 8.10am and arrives in Agra at 9.50am.
You can also find guided day trip options from India as well. You'll find a button above which you can use to find options.
---
Where to stay when visiting the Taj Mahal
We'd suggest booking accommodation as close to the Taj Mahal as possible so that you can simply walk there on the day you choose to visit. This is especially helpful if you're visiting at sunrise like we recommend, as it saves you having to get up even earlier and from having to deal with transport.
Many accommodation options can be found around the East Gate which is the most convenient entry point, and range in price from budget to luxury options. One budget option we recommend is Joey's Hostel, which is very close to the East Gate and has amazing views of the Taj Mahal from its rooftop restaurant.
---
---
Buying tickets
Tickets for the Taj Mahal can either be bought online or in person on the day of your visit.
We'd highly recommend booking your tickets online in advance. As well as popular activity booking sites such as GetYourGuide and Viator you can of course do this using the official government website as well. tajmahal.gov.in. These websites are extremely easy to use, you can pay by international card, and they simply send you a PDF of your ticket with a QR code which you can show on your phone. This saves you having to queue at the ticket office on the day of your visit.
When you buy your ticket you'll see that there are some different options available. First you'll have to choose whether you plan to visit in the morning or after midday, and then you'll need to pick either the standard ticket or the one including entrance to the mausoleum for an extra 200 Rupees (~$1.50). We'd suggest paying the extra. It's not much and it not only allows you to go inside the Taj, but to go up to the platform and so see the paintings and carvings on the building up close.
Here are some visiting options and tours that you may like:
---
What to bring
The simple answer is, as little as possible. The list of restricted items not allowed inside the Taj is quite long and anyone carrying a bag will have to queue in a separate line for their bag to be checked. We'd therefore recommend just bringing your phone and a small amount of cash with you in your pockets.
---
What to wear
Whilst there's no official dress code for visitors, we'd suggest dressing modestly. There are lots of Indian visitors from all over the country that make the trip to visit here, some who may not be used to seeing foreigners, and so you may not want to draw extra attention to yourself.
Some tourists even choose to wear a colourful Indian sari or dress, which certainly makes for a good photo against the backdrop of the white Taj Mahal!
ADVERTISEMENT
CONTINUE READING BELOW
---
Other tips
The Taj is closed on Fridays so make sure not to visit on this day.
The Taj opens half an hour before sunrise which obviously varies depending on the time of year. Check before your visit. Read more about opening times.
Whilst sunrise is definitely the least busy time to visit, you won't be the only one seeking to avoid the crowds. If you really want a picture in front of the Taj Mahal with no one else in it, you'll need to be one of the first inside, so will need to arrive about an hour before sunrise and before the Taj even opens.
Whilst most people stop at the front of the Taj Mahal to take their pictures, we'd suggest heading to the west side of the Taj Mahal. If you arrive early then it's highly likely you'll be able to take photos with no one else in them and, even better, you'll have the light of the sun rising behind the Taj.
Bring a scarf or light jacket. Even in the summer months it can be chilly at sunrise.
Plan to spend a couple of hours walking around and simply marvelling at the view, but note that each ticket is only for a total of 3 hours so you shouldn't stay longer than this.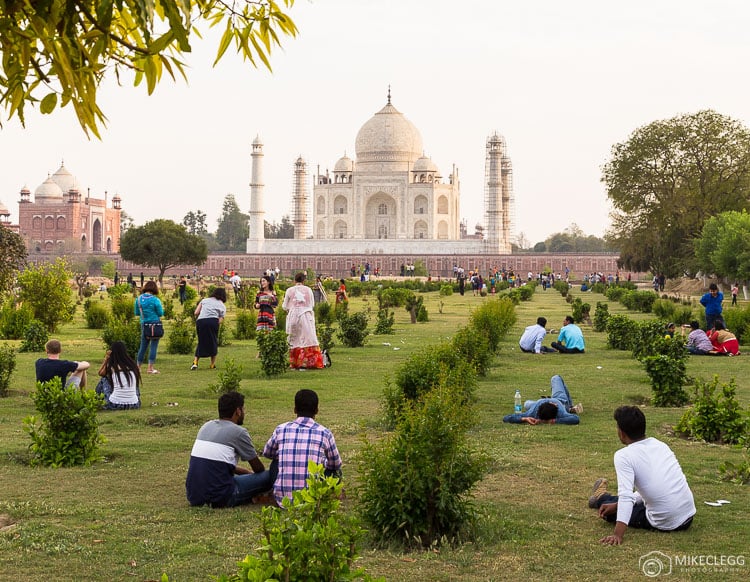 ---
Summary
Although you will have undoubtedly seen countless photos of the Taj Mahal, nothing compares to seeing it in person. It really is stunning, and lives up to its high expectations. A visit here is really a magical experience and if you follow these tips, it should make it even better.
---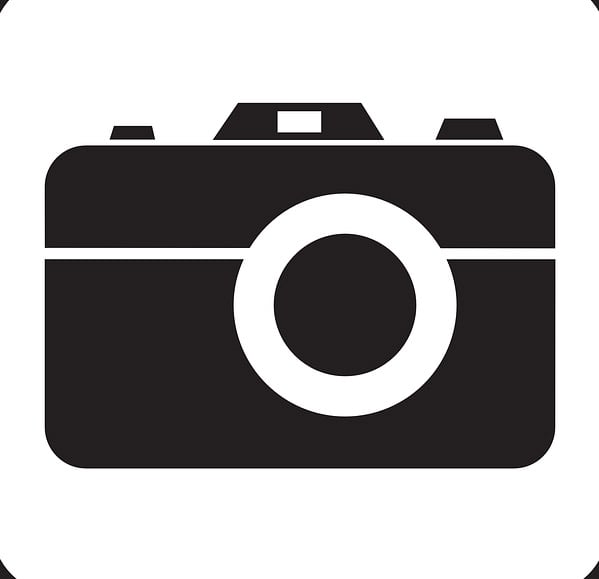 Related Articles