Share...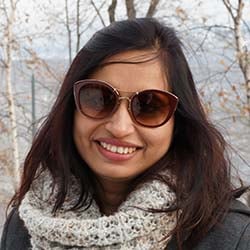 Shalbha Sarda is a passionate and adventurous travel writer born with a natural wanderlust and an insatiable curiosity about different cultures and ways of life. From Cambodia to Kazakhstan, she has made a career out of travelling to far-flung destinations and immersing herself in the local customs, cuisine, and traditions.
Whether it is a lifestyle, food, architecture or culture, she has captured the essence of a place in words and images, weaving together personal anecdotes, historical context, and practical travel advice to create engaging and informative articles that inspire readers to explore the world. Her work has been featured in top travel publications and websites such as CNN, BBC, CondeNast, Fodors, Architectural Digest and many more.
When Shalbha isn't on the road, she can be found in Jaipur, India, sharing travel tips and insights on social media or dreaming up her next great adventure.
Follow her on Instagram.
And feel free to Google "Shalbha Sarda" to read more about what she writes.
Home country: India
Her favourite country: Iceland, Spain and India
Her favourite cuisine: Indian of course … which itself is an array of cuisines!
Places on her wishlist: Morocco, Chile, Antarctica …. The list goes on.
Tripoto.com: www.tripoto.com/profile/shalbhasarda
Her Instagram: | @shalbhasarda
---
Read posts by Shalbha