Share...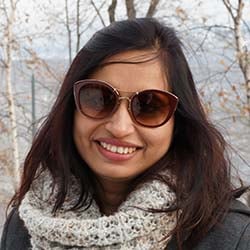 For Shalbha travelling and writing about travel experiences is something that feeds her heart and soul. A mother of two, working for an IT company, writing is her passion and now turned into a profession. In the four years of her travel writing journey, she documented her experiences on websites, newspapers, inflight magazines and conducted live sessions.
Shalbha has lived in the United States before she moved back to her native country – India. From Kazakhstan to Cambodia, she loves to explore places that lie typically off the tourist trail and shares the information and photographs on her Instagram.
Home country: India
Her favourite country: Iceland, Spain and India
Her favourite cuisine: Indian of course … which itself is an array of cuisines!
Places on her wishlist: Morocco, Chile, Antarctica …. The list goes on.
Tripoto.com: www.tripoto.com/profile/shalbhasarda
Her Instagram: | @shalbhasarda
---
Read posts by Shalbha