Backpacking through India can be a fun and fulfilling adventure. With a great range of accommodation options and accessible public transportation, traversing the vast expanse of the country is effortless for backpackers.
The country presents numerous opportunities for exploration, from temples, forts, and palaces to the breathtaking natural scenery of the Himalayas, beaches, and deserts. As you journey, indulge in the diverse and affordable local cuisine that varies from state to state. You can also plan your trip around the festivals like Holi, Diwali or Durga Puja to immerse yourself in the country's culture.
Here's a list of the top nine backpacking destinations in India. For more information on the best cities in India, visit 10 Top Cities to Visit in India.
---
1. Goa – The pearl of the orient
Located on the beautiful west coast of India, Goa is renowned for its sun-drenched beaches, relaxing ambience, and lively nightlife. With a plethora of activities to choose from, the city offers a perfect blend of chill and adventure and is a great place to visit when backpacking. The Portuguese influence in its architecture, cuisine, and traditions sets it apart from the rest of the country, making it a unique and fascinating destination.
Things to do
Lounge on the sand, swim in the sea and sunbathe at the famous beaches of Goa. Anjuna, Baga and Palolem are places to hang around in the daytime.
Attend a party at one of the favourite backpacker-party spots like Curlies, Hilltop, and Shiva Valley. For water sports enthusiasts, Calangute beach

offers surf, kayak, and parasail opportunities.

To explore its historical side, visit the Aguada Fort, the Basilica of Bom Jesus, and the Shri Manguesh Temple. For adventure seekers, head to the Dudhsagar Falls Trek or the Netravali Wildlife Sanctuary.
Goa's unique cuisine is a blend of Indian and Portuguese flavours, so be sure to sample local delicacies such as vindaloo, sorpotel, and fish curry.
For souvenir shopping, visit the Anjuna Flea Market

or the Saturday Night Market in Arpora.
Best time to visit
November to February
2. Varanasi – The spiritual capital
Varanasi is the holiest city of the Hindu religion and one of the oldest continuously inhabited cities known for its temples, ghats, street food and spiritual vibe. It lies in the north Indian state of Uttar Pradesh on the banks of the Ganges River.
Things to do
One of the best things to do in Varanasi is to explore its ghats, which are areas with steps leading down to the Ganges river. Each ghat is different, and it's worth hopping down from one to another to get a real glimpse of the life of the locals and the overall city's atmosphere.
Taking a boat ride during sunrise or sunset is a must-do activity.
The maze of lanes in Varanasi is home to numerous temples, shops, and street food stalls, so be sure to lose yourself in them.
If you want to experience the cultural side of Varanasi, visit the temple of Kashi Vishwanath – one of the most revered sites of Hinduism.
Attend the Ganga Aarti, a daily ritual performed on the banks of the Ganges river at the Dashawamegha ghat. It is a beautiful sight to behold, allowing visitors to experience the energy of the city.
Try dishes from the city's street food scene, including chaat, lassi and kachori.
For those seeking a more immersive experience, consider signing up for a yoga or meditation class with experienced instructors.
Best time to visit
November to February
ADVERTISEMENT
CONTINUE READING BELOW
3. Ladakh – The land of high passes
Ladakh is located in northern India on the leeward side of the Himalayan ranges, boasting elevations as high as the Everest Base Camps and sub-zero temperatures. This region is not for the faint-hearted, but it offers stunning contrasts in the landscape rarely seen on the planet. In Laddakh, you will see the daunting landscapes change every hour as you travel. The scene will quickly transform from snow-capped mountains to deserts, then deep valleys and crystal-clear lakes to frozen rivers each day of your journey.
Ladakh is remote and isolated, making backpacking the ideal way to explore the area. However, this cannot be a touch-and-go trip and requires at least a week to acclimate and explore a few spots.
Things to do
Embark on incredible trekking routes, including the Markha Valley Trek, the Stok Kangri Trek, and the Chadar Trek. These treks offer breathtaking views of the mountains and valleys and opportunities to interact and experience the local culture.
Ladakh also boasts several ancient Buddhist monasteries, such as Hemis Monastery, Thiksey Monastery, and Alchi Monastery.
Check out the Mall road of Leh, the capital city of Ladakh, bustling with cool cafes and handicraft markets.
The Zanskar and Indus Rivers in Ladakh offer excellent opportunities for river rafting, Pangong Lake, located on the border between India and China, is another must-visit spot. The lake's crystal clear waters and changing shades throughout the day are a photographer's delight.
The Nubra valley is a desert with some good camping sights, and the elevation and the valley's temperature are more comfortable than the rest of the Ladakh region.
Best time to visit
May to September when the weather is pleasant and the roads are open. However, it's important to note that Ladakh is situated at a high altitude, and visitors should take necessary precautions and acclimate themselves before embarking on any physical activity.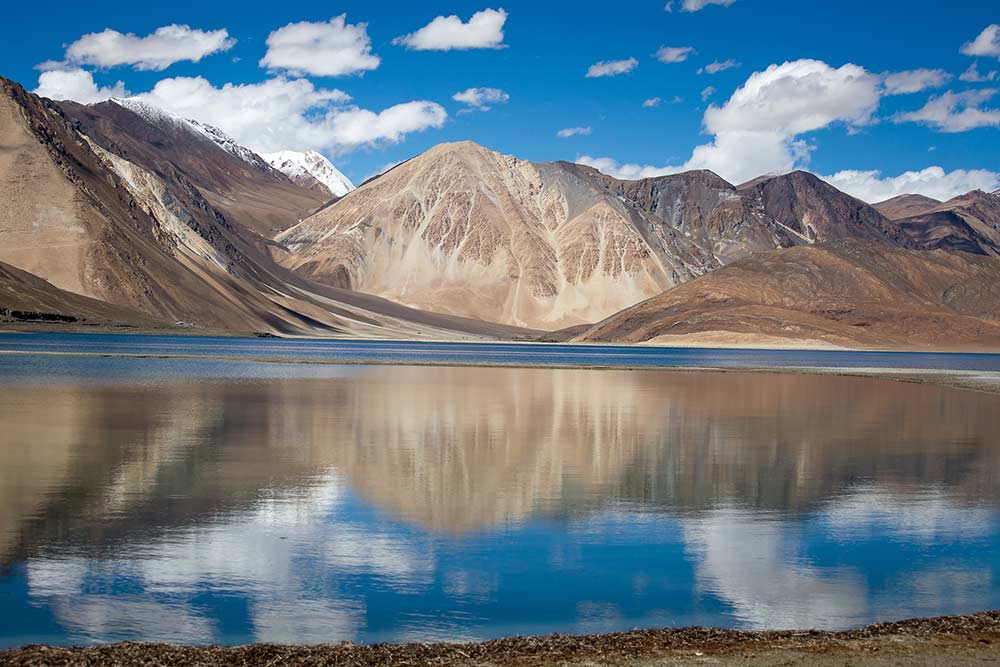 4. Pushkar – The rose capital of the desert
Pushkar is a popular spiritual and cultural destination in north-western India, in Rajasthan. The town's main attraction is the sacred Pushkar Lake, surrounded by the beautiful Aravalli hills. Additionally, Pushkar is home to the annual Pushkar Camel Fair, a cultural extravaganza that draws visitors worldwide.
Things to do
There are numerous spiritual, cultural and fun activities in Pushkar. Start by visiting The Brahma Temple, one of a kind in the world.
The Pushkar Lake is enveloped by several ghats, an excellent place to sit and enjoy some tranquillity. The market near the lake is also a treasure trove for trinkets, handicrafts, leather goods, and other local specialities; make sure to haggle for the best prices.
The city's cuisine offers a variety of delicious vegetarian options, including local dishes such as dal bati churma, a traditional Rajasthani dish, and lassi, a popular yoghurt-based drink.
Pushkar is also known for producing roses and rose-related items such as fragrances and edible items, including Gulkand, a sweet preserve made from rose petals, sugar, and sometimes other flavourings like cardamom or saffron. You can take them home as a souvenir from the Rose capital.
Best time to visit
October to March.
ADVERTISEMENT
CONTINUE READING BELOW
5. Udaipur – The city of lakes
In the deserts of India, Udaipur is an oasis with hills, lakes and palaces. What makes Udaipur an extraordinary place to visit is the warmth and friendliness of locals and their hospitality and eagerness to interact with tourists. It is situated in the southern part of Rajasthan.
Things to do
One of the must-visit attractions in Udaipur is the City Palace, an architectural masterpiece that blends Rajasthani and Mughal styles and houses a fascinating collection of museums, art galleries, and historical artefacts.
The Jagdish Temple, renowned for its intricate carvings and stunning architecture, is another top attraction in the city.
A boat ride on Lake Pichola is another activity that should not be missed, as it offers breathtaking views of the surroundings.
Udaipur also boasts several vibrant local markets, including the Bapu Bazaar and Hathi Pol Bazaar.
Udaipur hosts numerous cultural events throughout the year, including the Mewar Festival and the Rajasthan International Folk Festival, providing visitors with a fascinating experience of local culture and traditions.
Explore the scenic countryside by renting a chauffeur-driven car at your own pace. Take the chance to sample the local cuisine and enjoy various affordable and delicious meals.
Best time to visit
October to March.
6. Jaipur – The pink city
With forts and palaces in every nook and corner, Jaipur is a royal city, but with the additions of homestays, Airbnb, hostels and boutique guest houses it can be easily enjoyed by backpackers. The capital of the state of Rajasthan is a part of the famous Golden Triangle tour, which makes it easily accessible for any backpacker.
Things to do
The City Palace courtyards and gardens are testaments to Jaipur's royal history.
Located just outside Jaipur, the majestic Amber Fort offers stunning city views, and you can enjoy a sound and light show in the evening.
Visit the Hawa Mahal, the iconic monument of the city.
Take a street food tour and sample local dishes such as kachori, samosas, and ghevar.
Jaipur is known for its handicrafts, jewellery, and textiles; you can shop for souvenirs and gifts at the Johari and Bapu Bazaar.
Best time to visit
November to February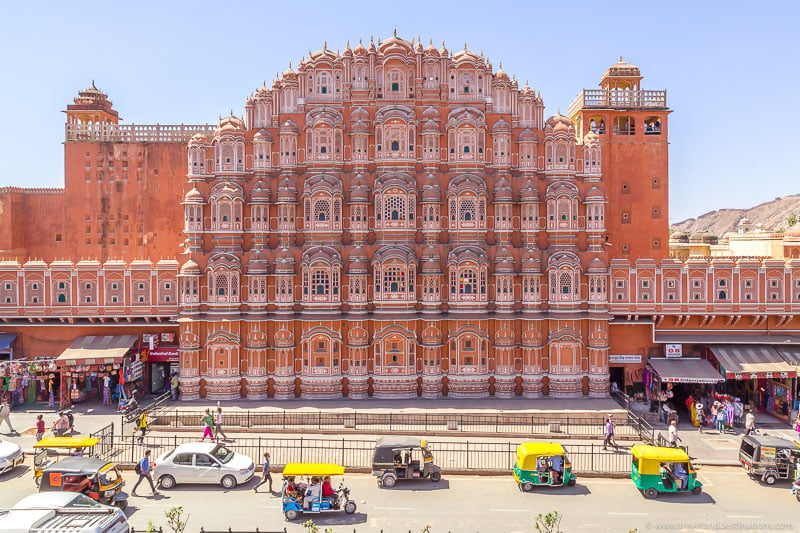 7. Hampi – The forgotten empire
Hampi is a UNESCO World Heritage Site and was once the capital of the ancient Empire of India called Vijayanagara. Hampi is primarily a temple town in the south Indian state of Karnataka, known for its magnificent ruins that give a glimpse of the bygone era. The boulder-strewn hills and scenic vistas delight a backpacker to explore the area and enjoy outdoor activities such as hiking, rock climbing, and cycling.
Things to do
Explore the ancient ruins, including the Virupaksha Temple, the Vittala Temple, and the Elephant Stables.
Rent a bike or scooter and visit nearby villages and rice paddies.
Watch the sunset at Hemakuta Hill, an excellent spot to watch the sun go down over the Hampi ruins.
Take a boat ride at the river Tungabhadra and check out the Anegundi Bazaar across the river.
Visit the Daroji Sloth Bear Sanctuary, located about 15 km from Hampi and is home to a population of sloth bears.
Best time to visit
October to February
ADVERTISEMENT
CONTINUE READING BELOW
8. Rishikesh – The yoga capital
Rishikesh, located in the foothills of the Himalayas, offers a variety of adventurous and spiritual experiences for backpackers. It is famous for its yoga, white water rafting, bungee jumping, trekking, and camping activities, and its ashrams and spiritual centres that attract people worldwide.
Things to do
The town is particularly renowned for its association with the Beatles, who visited Maharishi Mahesh Yogi's ashram in Rishikesh in the 1960s. The ashram, also known as Beatles Ashram, is now a popular tourist destination.
Backpackers can also visit Parmarth Niketan, Yoga Niketan, and Swami Dayananda Ashram to learn yoga, meditation, and spiritual practices.
The daily Ganga Aarti ceremony at Parmarth Niketan, where lamps are lit and hymns are chanted on the banks of the river, is a mesmerising experience.
For those seeking adventure, white water rafting on the Ganges river and bungee jumping are must-try activities in Rishikesh.
The town's local market offers a range of handicrafts, clothing, and unique items that make great souvenirs.
Best time to visit
September to November or February to May. Avoid visiting during the monsoon season (June to August) when the water level in the river rises, and rafting is prohibited for safety reasons.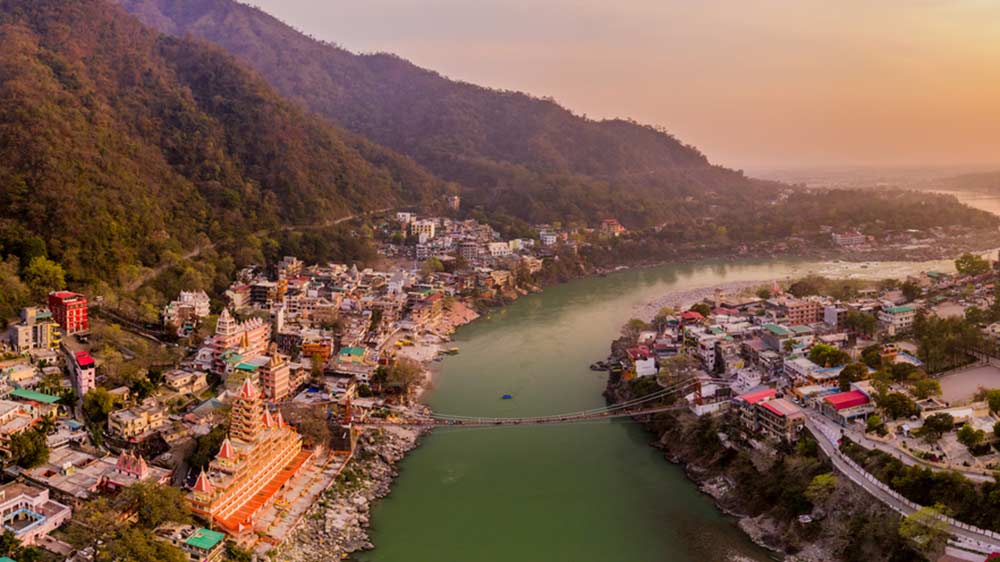 9. Manali – The valley of the gods
Manali is a picturesque hill town nestled in the Kullu Valley of the northern state of Himachal Pradesh. It is a popular destination for adventure enthusiasts seeking outdoor thrills. Activities like trekking, mountaineering, skiing, paragliding, and river rafting, make it a backpacker's paradise looking for adventure and scenic views.
Things to do
For experienced trekkers, Manali offers a myriad of options to explore, such as Beas Kund, Hampta Pass, and Chandrakhani Pass.
In Old Manali town, backpackers can enjoy the vibrant hippie culture by attending music festivals, shopping at flea markets, and visiting local hangout spots.
Don't miss visiting Temples and Monasteries, including the Hadimba Temple and the Gadhan Thekchhokling Gompa.
Thrill-seekers can also try exciting river rafting in the Beas river or take a day tour to Rohtang Pass, located at a higher elevation than Manali, offering stunning views of the Himalayas and opportunities for snow activities
Solang Valley lies 13 km from Manali, a hub for adventure sports, such as skiing, ziplining, and parachuting.
Best time to visit
March to June and September to December. If you're a fan of snow activities, plan your visit between December and February.
ADVERTISEMENT
CONTINUE READING BELOW
Tips for backpacking in India
India is home to a large population. As a backpacker, you should be prepared for the challenges of travelling in India, including crowded streets, language barriers, and cultural differences. It is essential to take precautions such as keeping valuables safe, being aware of scams, and respecting local customs and traditions. Here are some tips for backpackers:
Dress modestly: India is a conservative country, and it is essential to dress appropriately, especially when visiting religious places or rural areas.
Stay hydrated: India can get extremely hot and humid, so it is crucial to stay hydrated by drinking plenty of water and other fluids.
Beware of scams: Some people may try to scam or take advantage of tourists like any other country. Be cautious of people offering unsolicited services or asking for money.
Take precautions for your safety: While India is generally a safe country, it is essential to take precautions, such as avoiding deserted areas at night, not carrying too much cash, and being aware of your surroundings.
Respect local customs and traditions: India is a culturally rich country with diverse traditions and customs. As a visitor, it is essential to respect these traditions and behave accordingly.
Negotiate prices: Bargaining is common in India, especially in local markets. Feel free to negotiate prices, but also be mindful of not bargaining too hard and not paying a fair price.
Take care of your health: India is known for its delicious and spicy food, but it is essential to be careful and eat only from clean and hygienic places to avoid getting sick.
Learn some local phrases: Learning a few basic words in the local language can go a long way in communicating with locals and making your trip more enjoyable.
To know more about some tips and tricks to go around in the country, read Top Things to Know When Visiting India.
---
Find flights
---
Tours and activities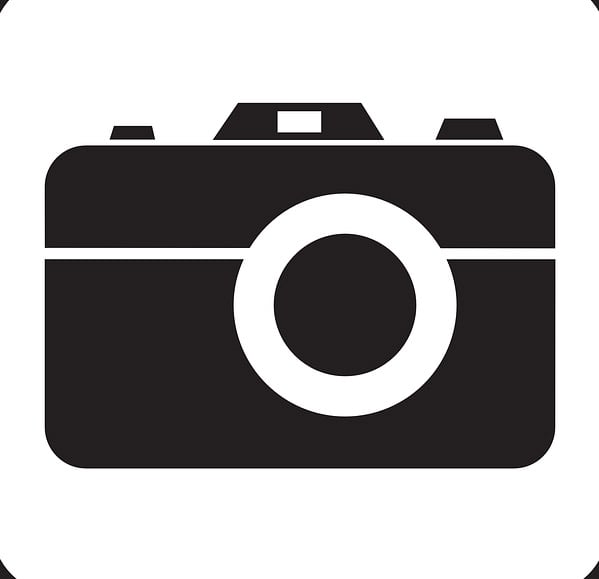 Related Articles