Start booking your trip to Colombia and discover some of the stunning places around this South American country. Wander amongst the colourful facades of Cartagena, Guatape or Jerico, or head to the fascinating and unique Tatacoa Desert which is also called the Red Desert.
Here are some booking options that can help you to get started. You can use the map to search for accommodation as well as see some of the tours that are available in Colombia.
Further down you'll also find some of our articles about Colombia too where you can find inspiration on places to visit.
---
Articles, tips and inspiration on Colombia
Here are some articles about or that include Colombia:
---
Colombia hotel map and accommodation
Find your perfect Colombia accommodation using this interactive map. You can search for both hotels and apartments. Use the filters to adjust your search.
Note: Please wait a moment for the map to load as well as the suggestions of places to stay. Sometimes you may also have to just move the map slightly or zoom into your desired location to see additional properties which are available.
Click the button below to find more accommodation options:
---
Top tours and activities in Colombia
Here are some of the best activities that you may like for Colombia. These are provided through our partners. You can also use the blue-button a little below where you can be more specific with your search, including adding your dates, filtering by type of tour and many more options.
---
Colombia guided and specialist tours
If you want a tour that includes some of the best places in Colombia, then have a look at some of the options on G Adventures. Discover places such as Medellin, Cartagena, and the Lost City of Ciudad Perdida. They offer a fantastic selection of options and many include your internal transport, accommodation, meals, guided experiences and more, making them great value for money.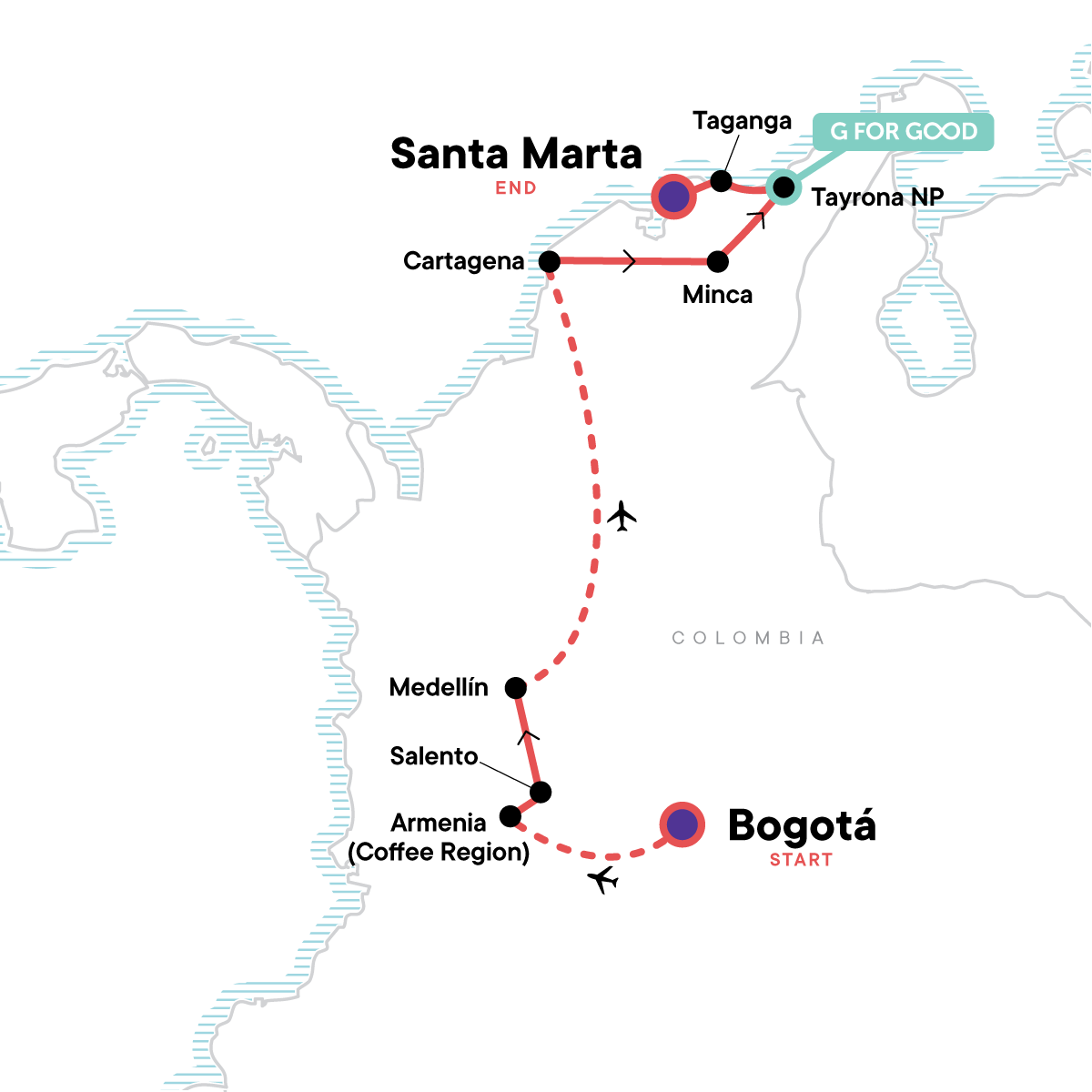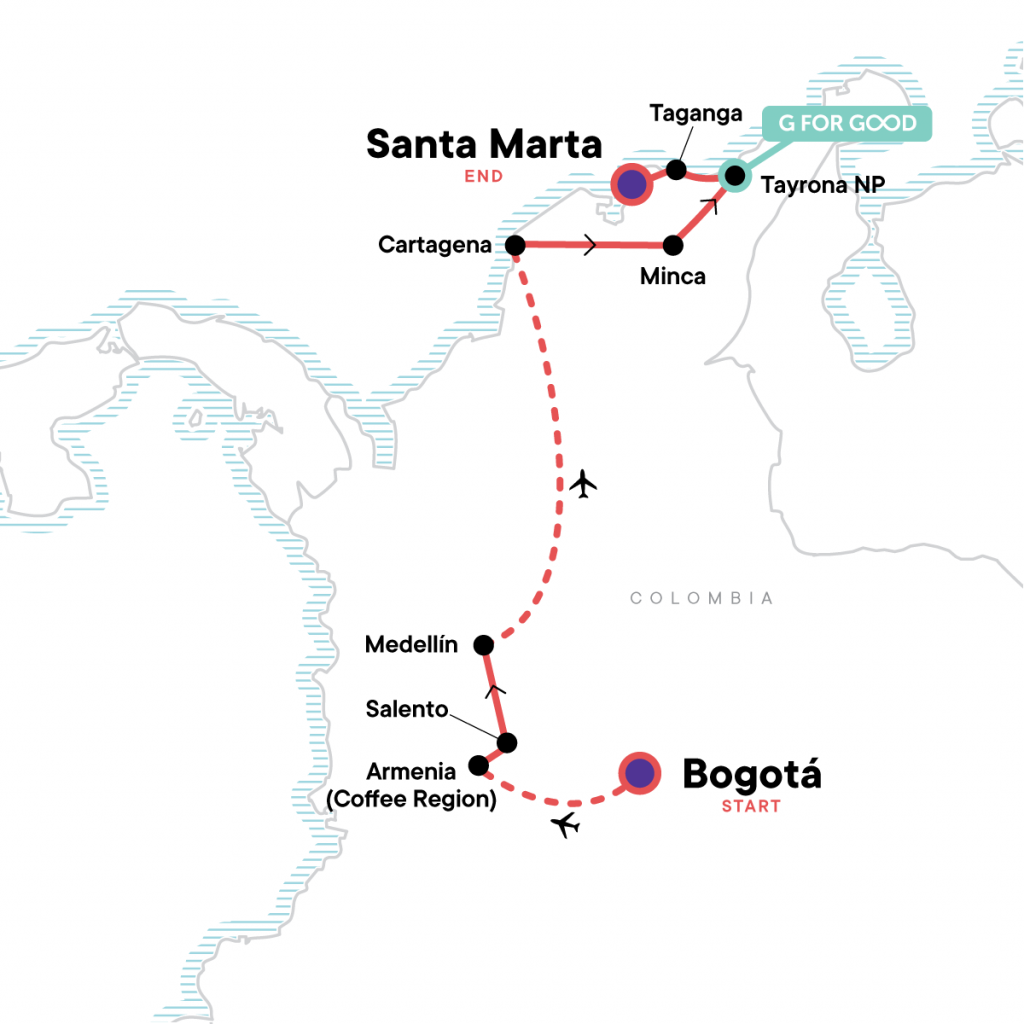 ---
Transport
Below are services for finding transport. You can start searching for flights through a site such as Skyscanner.
Here are some other services that can help you get around, such as by using trains, buses and cars.
12go - Note: 12Go aren't available for all countries in Asia.
RentalCars - For car hire
---
ADVERTISEMENT
CONTINUE BELOW
---
Want to find somewhere else? You can use the button below to find a different country.