South America is a huge continent made up of lots of countries, incredible places to visit and things to do. Whilst natural sights such as the Salt Flats or Patagonia are often on people's bucket list, if you're taking a trip to South America you will inevitably find yourself spending time in at least one of its cities.
Generally busy and somewhat chaotic, South American cities can be overwhelming at first and this may be why many tend to fly into these and leave as soon as possible. However, this can be a mistake. Cities are where you can truly experience the local culture of a country. It's generally where most locals live, work, eat and socialize, and as such there's often lots going on, a great food scene and a lively atmosphere.
Here are some of the best, often overlooked, cities in South America.
---
1. La Paz, Bolivia
La Paz, the capital city of Bolivia, is the highest capital city in the world at 3,640m above sea level. The city is filled with local markets and is a great place to experience Bolivian culture.
There are a number of things to see in the city, including the witches market, presidential square, the infamous San Pedro Prison (setting of the best-selling book, 'Marching Powder'), and a trip to see the weird but wonderful Cholita wrestling. The teleferico system provides a fast and reliable public transport system and is the best way to get around, as well as offering stunning birds-eye views of the city.
As well as exploring the city itself, there's plenty of cool day trips that can be taken from here. Visit the unique, lunar-like landscape of Valle de la Luna, climb the 6,088m mountain of Huayna Potosi, or mountain bike down the infamous Death Road.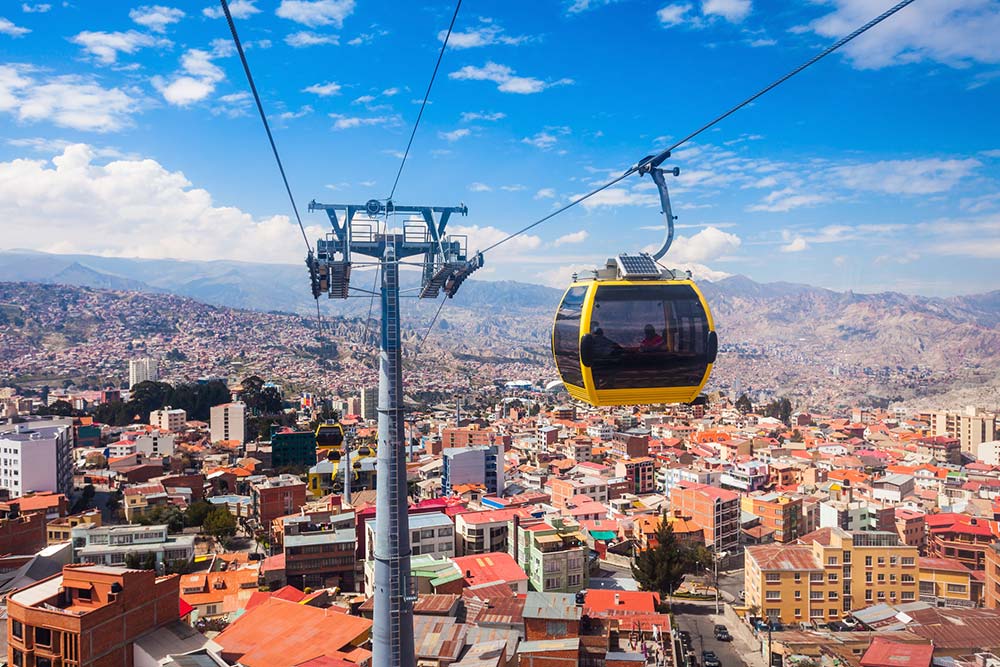 2. Santiago, Chile
Santiago, the capital of Chile, is a busy city and one which has loads to offer. If you're looking for food, try ceviche at the Central Market. There's a big debate over whether this famous dish originated in Peru or Chile, so don't mention the former when in the Chilean capital! Another great area for food and drink is Barrio Bellavista. With loads of street art plus tons of cool bars lining the street, it's a great place to spend an afternoon trying the local craft beers and cocktails.
If you're looking for some peace away from the bustling city streets, climb to the top of San Cristobal Hill for panoramic views of the city. Alternatively, head to the coast. Just 2 hours drive from Santiago is the colourful town of Valparaiso. The main thing to do here is to explore the narrow streets and alleyways which are home to some of the best street art in South America. Climb up the winding staircases of Cerro Concepcion and you'll discover colourful artwork of all styles lining the walls.
3. Lima, Peru
Lima is sometimes regarded in a negative light amongst travellers and it can indeed feel overwhelming when you first arrive. However, give this bustling metropolis a chance and it may surprise you. The capital city of Peru has tons of good restaurants, a peaceful waterfront overlooking the Pacific, as well as cheap markets where you can sample Peruvian cuisine including the national dish of ceviche.
The city is made up of a number of different districts. There's the historical centre where the Presidential Palace and Lima Cathedral sit around the central square of Plaza de Armas. In direct contrast to the traditional architecture and history found there is the bohemian district of Barranco. With tons of street art adorning the walls of colourful buildings, it's an Instagrammers heaven. Plus, it's home to some of the best bars and restaurants in the city, so a great place to sip the classic Peruvian cocktail: Pisco Sour.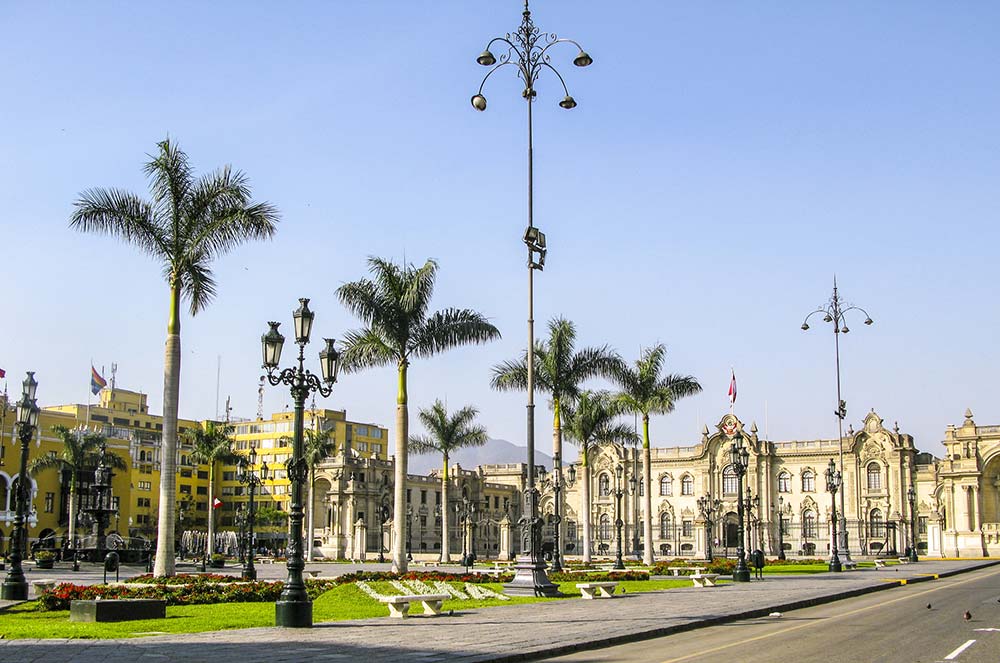 4. Salta, Argentina
Salta is an old colonial city with a laid-back feel. With less foreign visitors than the capital Buenos Aires, Salta is just waiting to be discovered. It's also an amazing place to discover Argentinian food, with a ton of amazing restaurants at affordable prices. You'll be able to sample Argentinian steak and red wine at a fraction of the price you would elsewhere.
Around the central plaza you'll find lots of bars and lively cafes with al fresco seating, all of which are perfect for whiling away an afternoon. The plaza is also home to the pink Catedral Basilica de Salta, but walk around the surrounding streets and you'll discover some other beautiful churches, such as Iglesia San Francisco and the blue-domed Iglesia la Vina which is amazing inside. If you want to get a view of the city from above, walk or take the cable car to Cerro San Bernardo.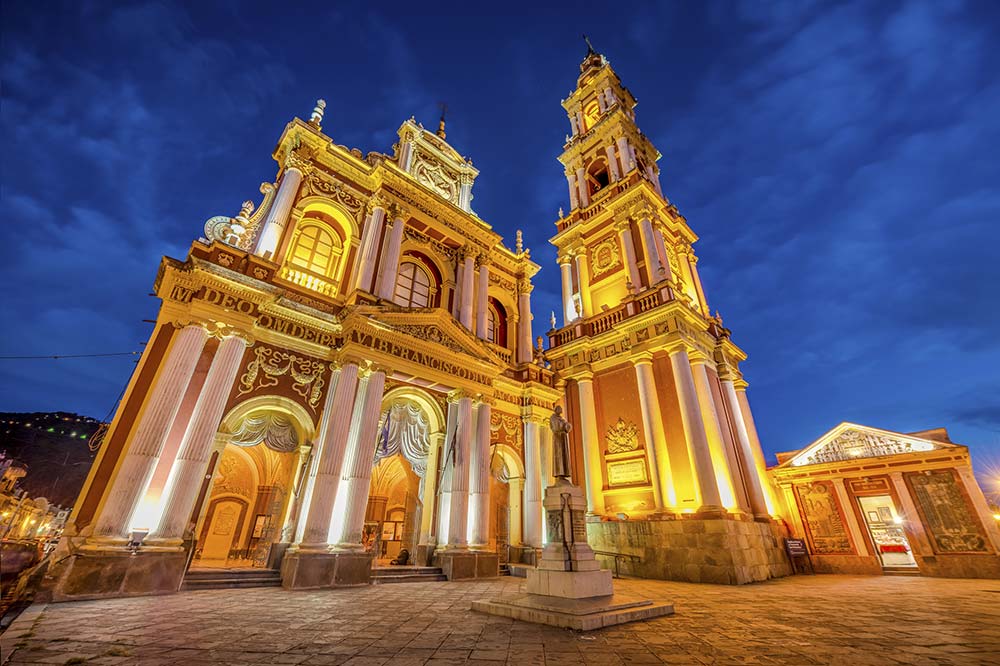 5. Montevideo, Uruguay
Montevideo is probably one of the most laid back cities in South America. Despite being the capital of Uruguay and also a transportation hub for visiting the rest of the country, it's a charming city and a chilled version of Latino city life.
For the full experience of Montevideo take a walk or cycle along the La Rambla. This 22 km boardwalk starts in the old city and runs east along the city's coastline. Talking of coastline, Montevideo is home to several beaches, with the most popular being the golden sand beaches of Playa Ramirez or Pocitos.
Like Argentinians, Uruguayans are passionate about food. To sample the best steaks and meat in the city, head to Mercado del Puerto, a covered market filled with restaurants. This is the place to go for affordable but high-quality food together with a great local ambience.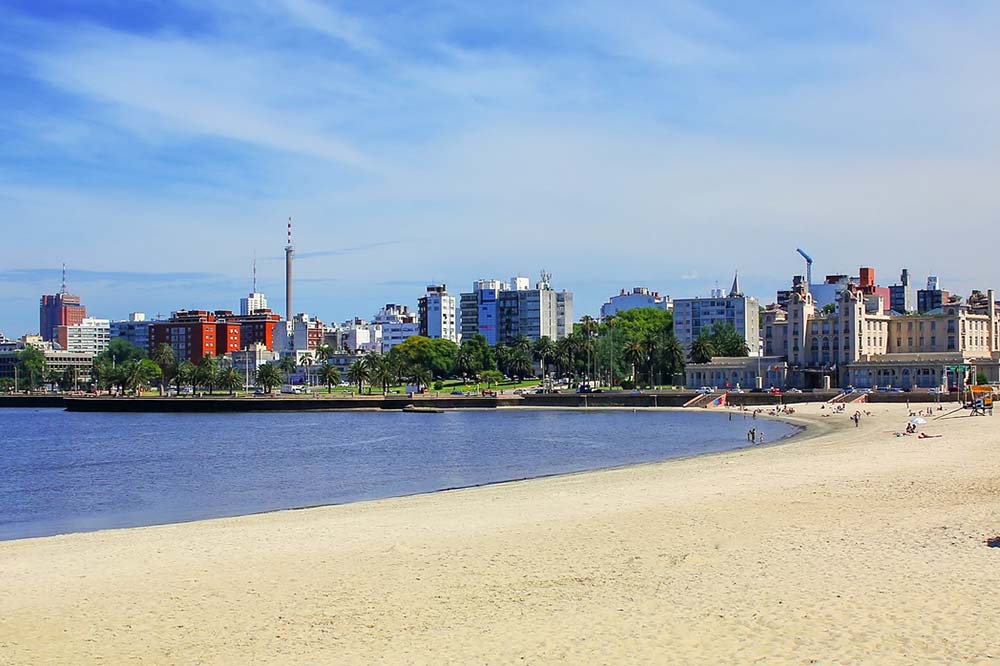 6. Arequipa, Peru
Less well known than Lima and Cusco is Arequipa, a charming city full of colonial whitewashed buildings, good food and a nice climate. Known as the "white city" and named a UNESCO World Heritage Site, its colonial heritage plus surrounding three volcanoes make Arequipa one of the most charming cities in South America.
Like most South American cities, the best thing to do here is sit in the central square. Overlooked by the Basilica Cathedral, this is the perfect spot to sit back and people watch, try the local speciality; "cheese ice cream" (named after its golden colour, it doesn't actually contain any cheese), or grab a drink at one of the rooftop bars around the plaza and watch the sunset.
Make sure to also pay a visit to Santa Catalina Monastery where you can get lost exploring the painted arches and beautiful frescoes.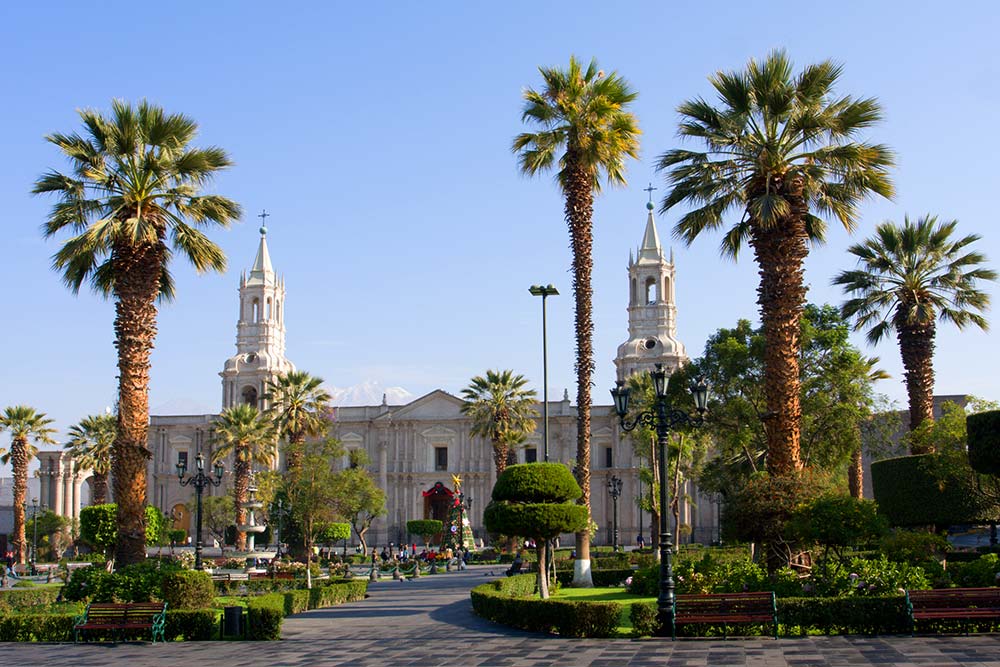 7. Buenos Aires, Argentina
The capital of Argentina is a modern city with a European feel. The city is divided into Barrios, each with their own unique vibe and each worth visiting. The micro-centre is home to archaeologically impressive government buildings. San Telmo is the more hipster, upcoming area with plenty of bars serving craft beer and a huge Sunday market, Palermo is known for its street art and nightlife, and Recoleta is more upmarket.
Like everywhere in Argentina, the best way to truly experience Buenos Aires, and indeed Argentinian culture, is to eat and drink your way around the city. With tons of cafes, restaurants and bars on every corner, Buenos Aires is the best place to sample as much steak, empanadas, dulce de leche and as many other delights as you can manage. Once you've had your fill, head to one of the many craft breweries, fancy cocktail bars or cool clubs where you can finish the night dancing tango with the locals.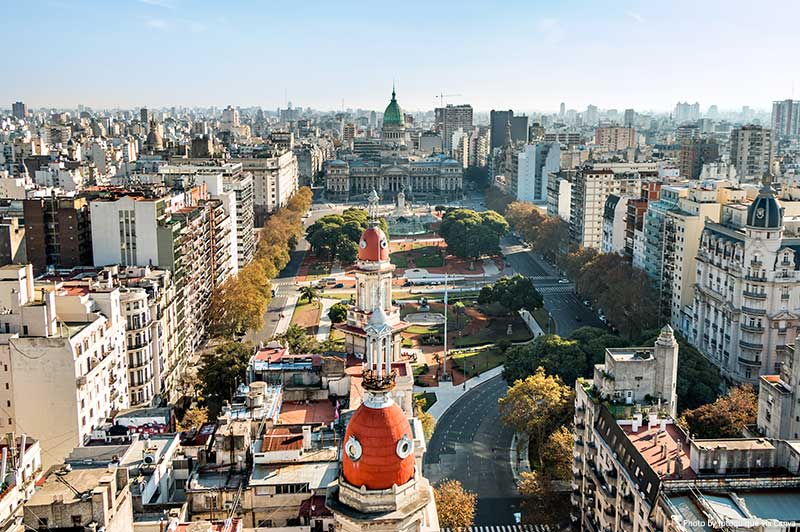 8. Rio de Janeiro, Brazil
Rio de Janeiro is without a doubt the most famous city in South America and Rio really is a special place unlike anywhere else.
A large cosmopolitan city, its skyscrapers sit adjacent to the world-famous Copacabana Beach and the green mountains topped by the legendary Christ the Redeemer statue. These natural attractions within the sprawling metropolis collide to make it one of the most visited destinations in the world.
To really appreciate the city you need to head up. Sugarloaf Mountain is an epic viewpoint offering a 360-degree view of the city, but of course, the best view is claimed by the awe-inspiring Christ the Redeemer statue. At 2,300 feet, this wonder of the world can't be missed when in Rio.
Rio's coastline is also unbeatable. City beaches like Copacabana and Ipanema are beautiful stretches of golden sand and popular amongst young Brazilians wanting to show off their beach bodies. In the evening head to Lapa for some of South America's liveliest nightlife.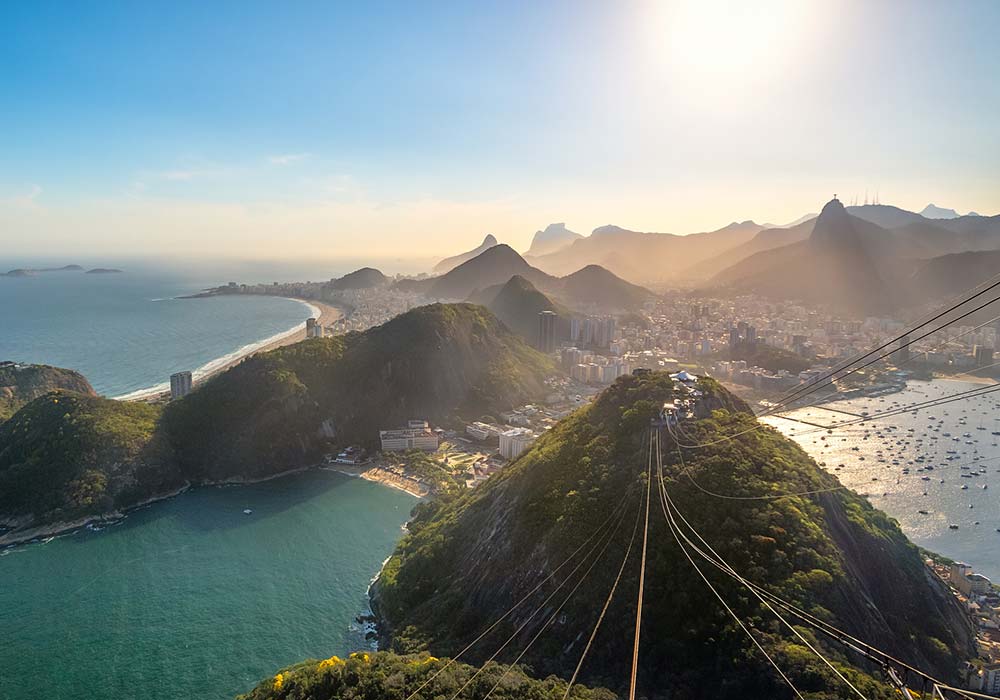 9. São Paulo, Brazil
São Paulo is a South American city that is often overlooked in favour of its more famous counterpart above. Although it can't match Rio for looks, it certainly beats it for sheer size. As Brazil's biggest city, you won't find any beaches here, but you will find loads of culture.
Take a walk around Vila Madalena, the city's coolest neighbourhood filled with colourful streets and a constant soundtrack of samba music. You'll find plenty of cafes and restaurants here, plus a buzzing bar scene where you can drink caipirinhas until late and, if you're lucky, experience a Brazilian street party.
Villa Madalena is also home to Beco de Batman, a small enclave which is so full of street art it's basically an open air gallery. If it's more traditional art you're interested in then MASP (the Museum of Art Sao Paulo) is a must-visit.
Finally, for food head to Mercado Municipal for a ton of delicious and cheap Brazilian favourites.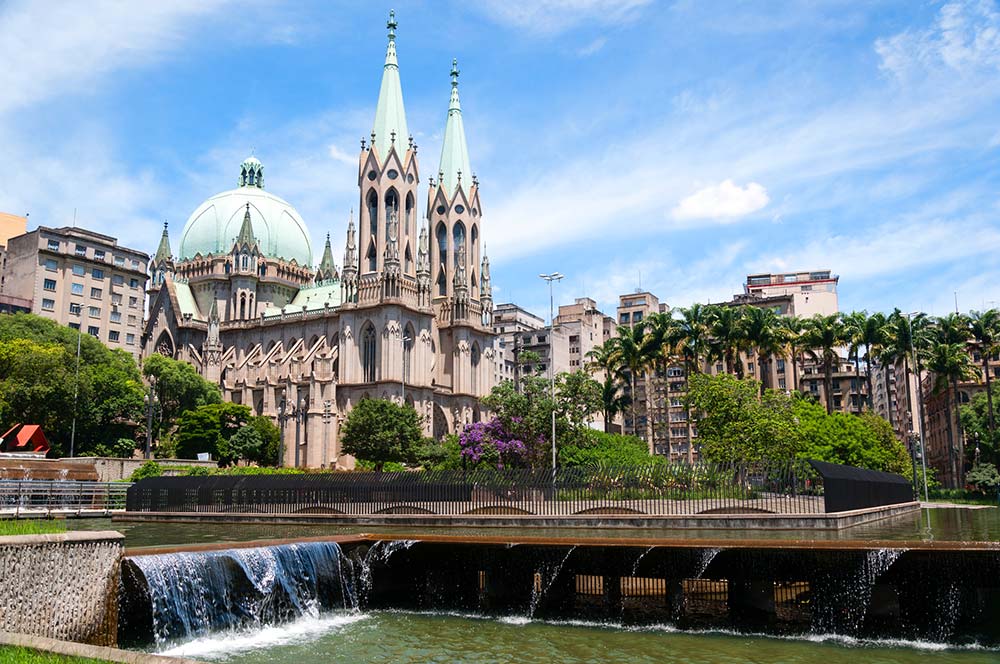 10. Bogota, Colombia
Located high up in the Andes, Bogota is the place to experience real Colombian culture away from the tourists that flock to other cities like Medellin.
Bogota is a fascinating city to explore, with century-old cathedrals and shiny new skyscrapers on the same block. La Candelaria is where you'll find most of the historical and cultural sights plus plenty of museums. The city is also filled with some amazing street art just waiting to be discovered, and with its mountainous surroundings, it's easy to escape the city bustle and go for a hike.
In the evening check out the city's excellent restaurants, bars, and music venues which fill with locals and travellers alike.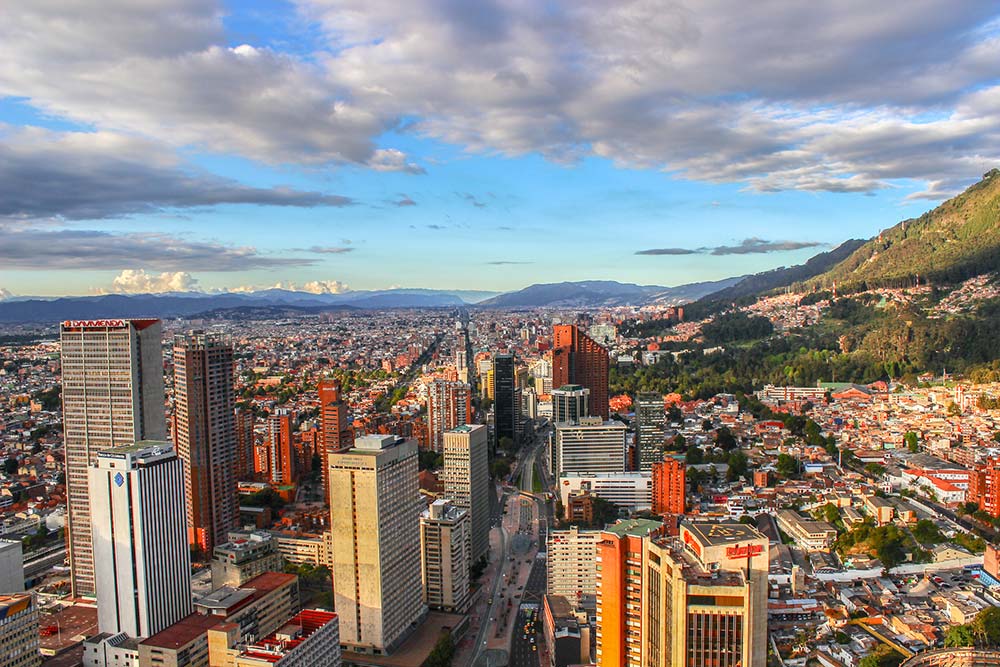 Summary
South American cities have lots to offer. They are vibrant cultural hubs offering architecture and history alongside great food and nightlife. And maybe even a beach or two! So don't skip through South America's cities on your next trip, but instead give them the chance to show you all what they have to offer.
---