After seeing pictures of Belgium on Instagram, in particular, Ghent, I felt inspired to visit. After a bit of research, I discovered that train travel in Belgium using belgiantrain.be (the national train) was both cheap and fast, and this led to me booking a multi-destination trip to three cities, Ghent, Bruges and Brussels over the space of four days.
Whilst planning I felt that I wanted to see Ghent and Bruges a bit more than Brussels, so I decided to see Brussels at the end of my trip, but if you were coming from the east or west of the country you could start at Brussels or Bruges, and then have Ghent as the middle city. For the purpose of this post I am going to tell you the route I took.
Also note before Belgium I was visiting Amsterdam, and bought a ticket to Ghent using FlixBus, which was only €12. You can use this bus service to get to both Brussels and Ghent from other countries including France and Germany.
Another good service for finding and booking your land travel includes Omio.com, which helps you to find lots of different options for travelling between destinations, including both trains and buses.
---
Destination 1. Ghent
My first stop was to Ghent, where in the centre you have lots of Medieval architecture and a beautiful waterside. A few popular things to see include Saint Nicholas' Church, Belfry of Ghent, Gravensteen, the Graslei and korenlei, and Werregarenstraat (graffiti street). For those that like shopping and beautiful restaurants, you won't have trouble finding those in this area too.
Tours and activities
Here are some tours and activities that you may like in Ghent during your trip.
Accommodation recommendation
I got lucky and stayed at Hostel Uppelink which must have one of the best views of the city, as seen in the image below. It was also cheap and cosy.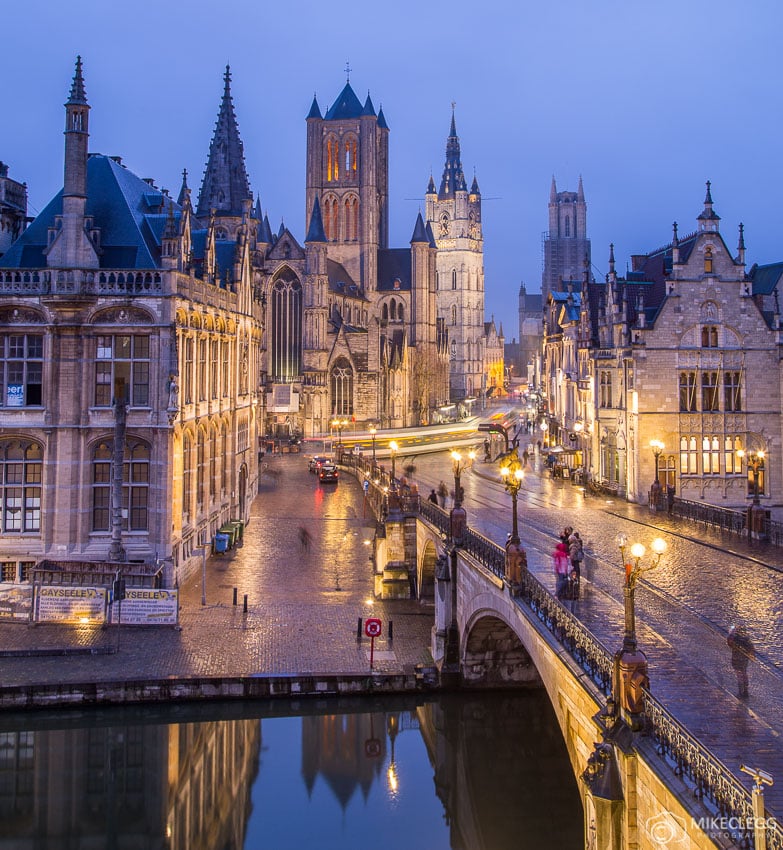 ADVERTISEMENT
CONTINUE READING BELOW
---
Destination 2. Bruges
Next, I went to Bruges which felt a lot more touristy but was just as beautiful. The main square is called Markt, and around this area restaurants lines the streets, horse carriages go past and locals cycle by casually on their bikes.
One observation I got from this city was the number of huge towers. One of those being Belfry of Bruges and another at Church of Our Lady Bruges. These towers loom high over the city, and if you wanted some high perspectives you can also go up the Belfry of Bruges.
If you like to people watch and observe, a perfect spot would be directly opposite this tower at one of the restaurants on Markt, seen in the next picture below.
Another popular attraction in the city is to take a boat tour along the canals. To find the tours, head to where Kastanjeboomstraat and Groeninge street connect (Map coordinates 51.204291, 3.226250).
Travel between Ghent and Bruges
Cost: From €6.60 on a train.
Approx duration: 25-30 minutes.
Tours and activities
Here are some tours and activities that you may like in Bruges during your trip.
Accommodation recommendation
During my visit to Bruges I stayed at Snuffel Hostel, which was in a great location about 8-10 minutes walk from the Markt (Main Square). The hostel was very modern with excellent facilities, including a large bar/social area and digital lockers where you can leave your luggage on the last day.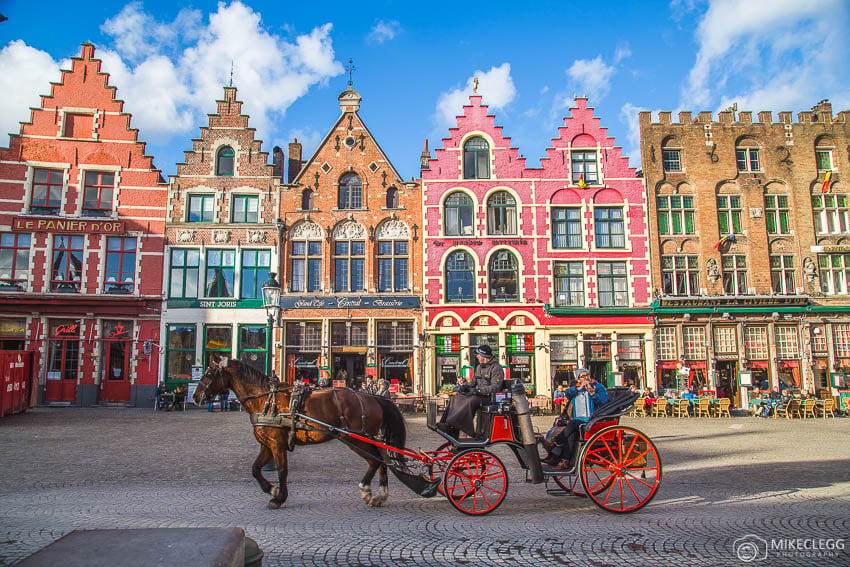 ---
ADVERTISEMENT
CONTINUE READING BELOW
Destination 3. Brussels
My final stop was in Brussels where I only had half a day. During my visit there was torrential rain but I managed to get a few watery shots from Grand Place and this high viewpoint looking down towards it. Apart from that I just enjoyed some local food and explored the shops. A good place to go for some boutique shopping is Galeries Royales Saint-Hubert, and nearby around Rue des Bouchers street are lots of enticing restaurants.
Travel between Bruges and Brussels
Cost: From €14.30 on a train.
Duration:  Around 1 hour.
Tours and activities
Here are some tours and activities that you may like in Brussels during your trip.
Accommodation
During my trip I stayed at Maxhotel which I wouldn't recommend. To find a good place to stay in Brussels head to booking.com and then select a high rating on the left such as 8 or 9. A review of 7 can be OK, but I generally go as high as I can if I have the budget. Also note that a high rating doesn't always mean it will be the most expensive.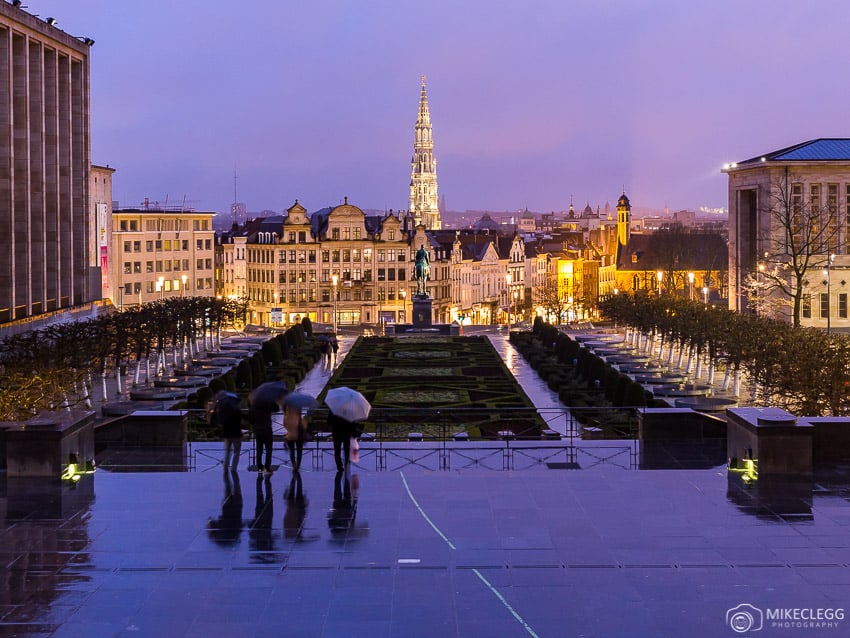 ADVERTISEMENT
CONTINUE READING BELOW
---
Tip Whilst in Belgium
Make sure you definitely try Belgium fries and Waffles, they are extremely tasty and you'd be missing out if you didn't. Of course go to an authentic place if you do. And also don't forget to treat yourself to some Belgium chocolate.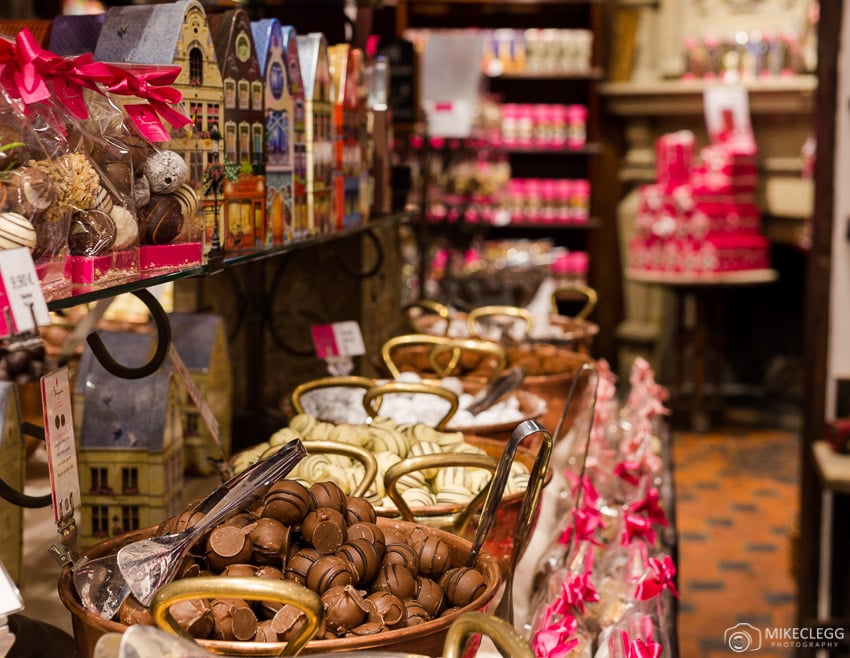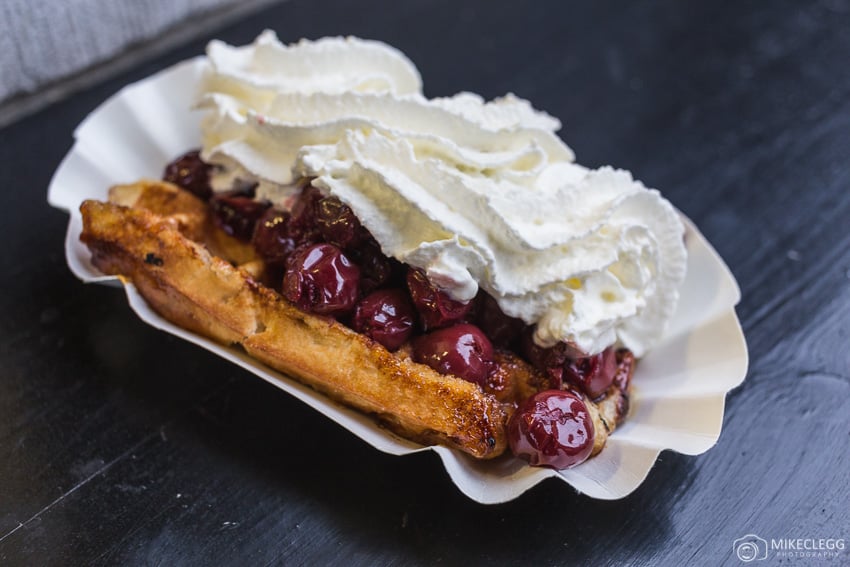 Summary
As mentioned at the start, a cheap way to travel between cities in Europe is by using FlixBus. I myself am a regular user of this bus company and find them cheap and reliable. The WiFi doesn't always work but that's my only major complaint. If you head to their site, sign up to their mailing list as they sometimes have awesome promotions to get buses for €9.99.
Read 10 Best and Most Beautiful Places to Visit in Belgium for more inspiration on where to go, or head to visitbelgium.com.
Ready to book? Search for:
---
---
Tours and Activities for Belgium
Related Articles