Dubrovnik is a city along the beautiful Croatian coast and is famous for it's Old Town and Fortress. The city was completed in the 16th century and faces the Adriatic sea. It is now a popular tourist destination in Croatia. This is partly due to the magnificent walls that surround the Old Town, the stunning landscape along the coast and the cities fantastic restaurant scene and culture.
In this quick guide to visiting Dubrovnik, you'll find the basics to help you on your visit, including getting around, suggestions of things to see and do, eating and drinking, places to stay and other general tips.
---
Dubrovnik Old Town
The Old Town is one of the main attractions and all throughout this area you will find romantic cobbled streets and old but perfectly maintained architecture. Dubrovnik feels like a city of food and you will find an endless choice of restaurants along the streets winding through the Old Town. Many of these offer affordable dishes with great service and atmosphere.  For those who enjoy fish you will be spoilt for choice with lots of fresh dishes on most menus.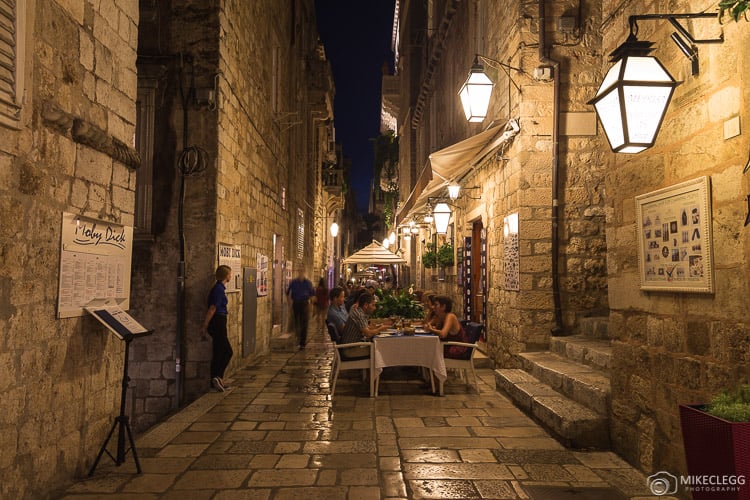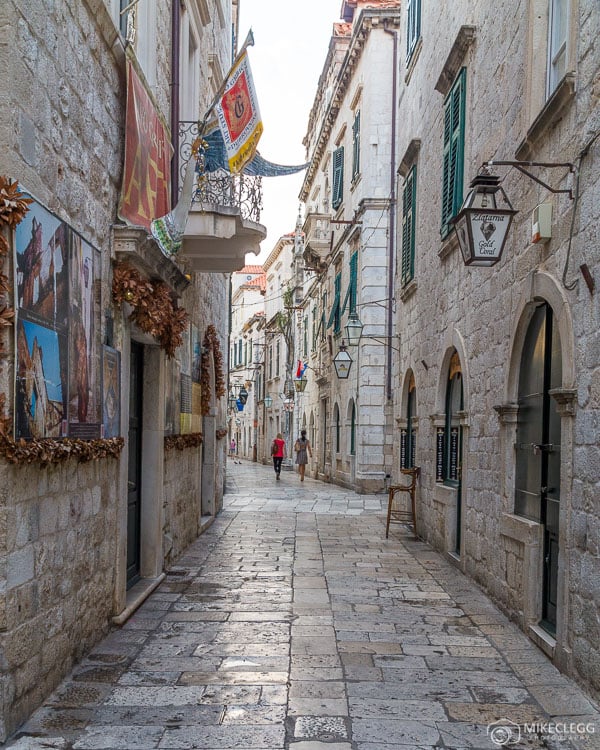 ADVERTISEMENT
CONTINUE READING BELOW
---
Things to See and Do in Dubrovnik
Here are a few of the things you can do in the city.
Walk the city walls
One of the most popular things to do in Dubrovnik includes walking the walls around the Old Town. This takes a couple of hours and as you walk you'll get fantastic perspectives of the Old Town, as well as the Adriatic sea, surrounding city and landscape. Also along the route you will find some places to stop for refreshments if you wish. Consider going at sunset when you might have beautiful light flowing over the town. See a guided tour option.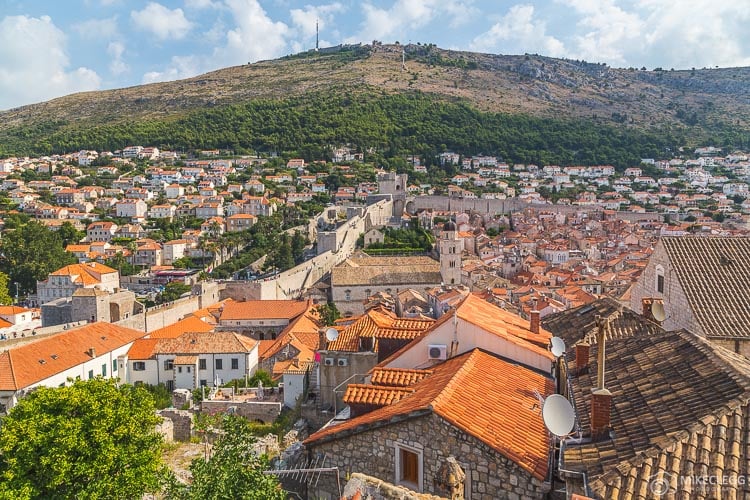 Visit Fort Lovrijenac
Also included in the price of the walls (or you can buy separately) is entrance to Fort Lovrijenac which is just up from Old Town.  If you go up to the top you will get panoramic views towards the Old Town and City.  Fortress Lovrijenac was also used as a filming location for Game of Thrones. You can find walking tours which will show you some of these spots.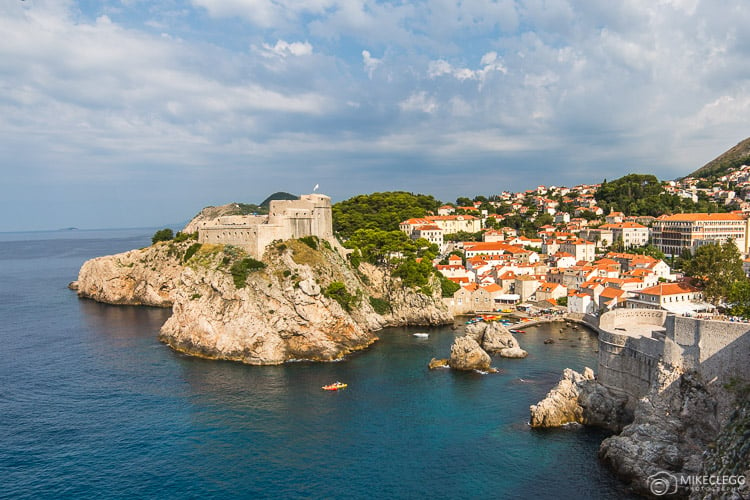 ADVERTISEMENT
CONTINUE READING BELOW
Relax on the beaches
There are several places to swim along the Croatian coast including Banje beach slightly down from Dubrovnik Old Town. This can get quite busy during the peak season but it's still an enjoyable place to relax and take a dip in the stunning and refreshing clear water.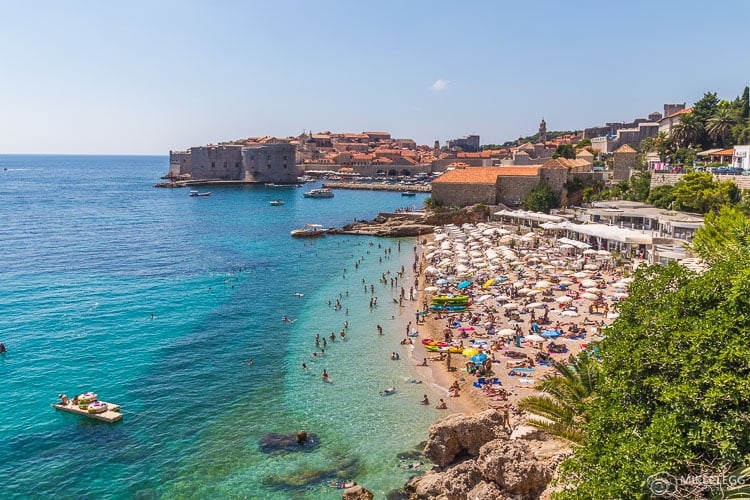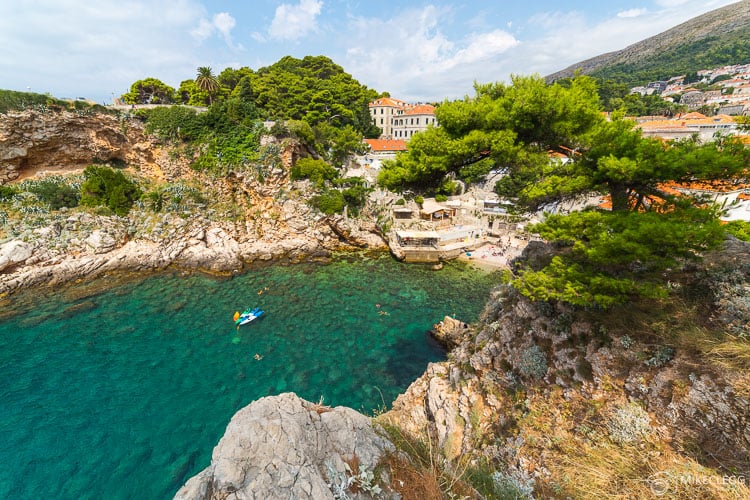 Also along the coast you can sometimes find steps leading down to secret areas such as below.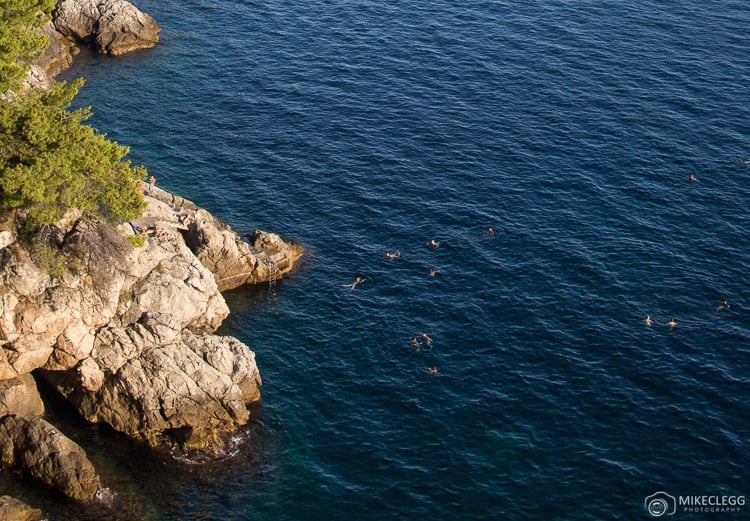 Go on a boat tour
The city has plenty of boat tours on offer. Simply head to the old harbour and you'll find lots of sales desks that will be more than happy to help you.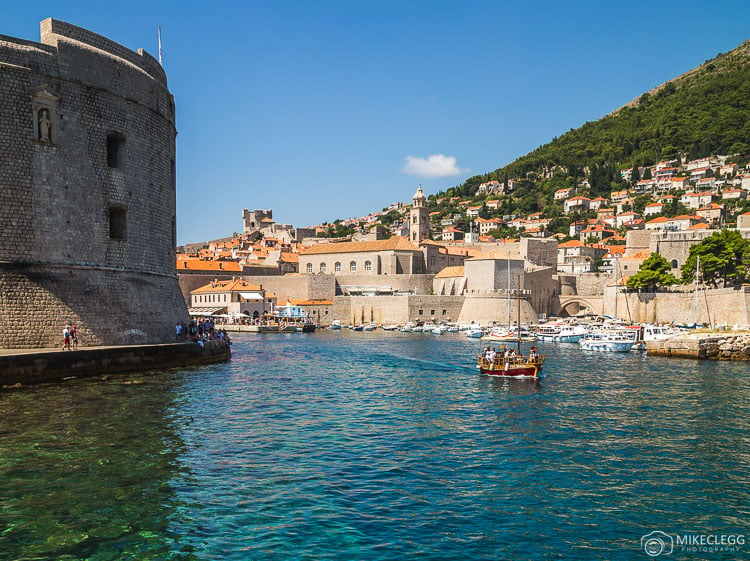 Go kayaking
If you'd like to get a bit wet, you'll find plenty of water sports on offer for single hire or with the option of doing day or sunset group tours. Head to the Pile Gate (North Entrance to Old Town) and you will see sales agents that can help and advise you. You can also find some kayaking and other options on GetYourGuide.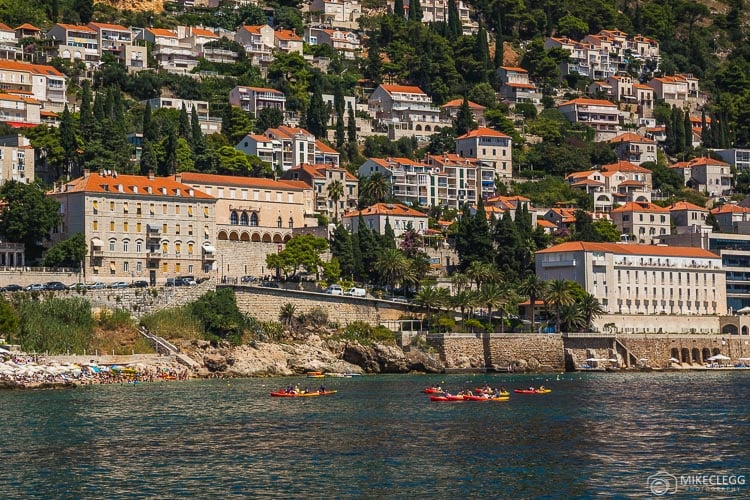 Enjoy views of the city
For some of the best views of the city head up the roads to the south of the city, or up the Gondola Cable Car which goes to the highest point directly above the city.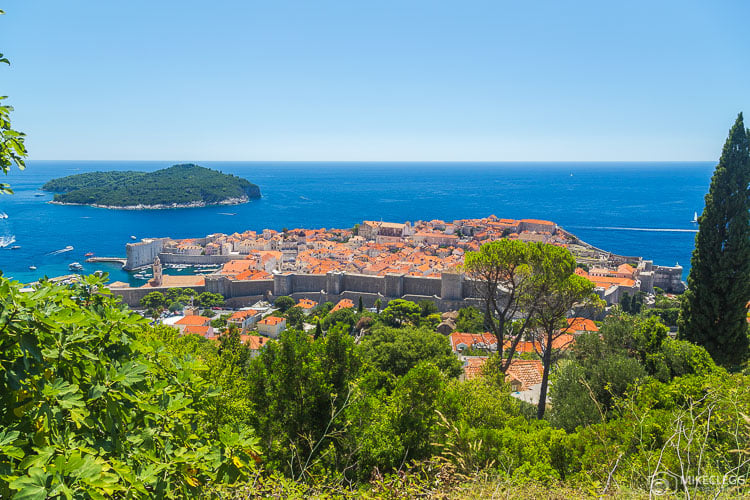 You may find some good viewpoints along Ul. Bruna Bušića and Ul. Druge Dalmatinske brigade. When I was looking for viewpoints I would often find openings between buildings or along the paths such as below.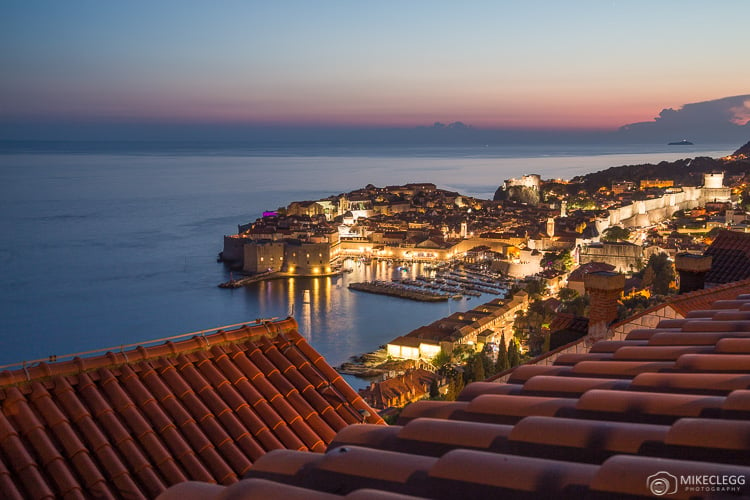 If you have a car you can also head to several viewpoints along the main road (Jadranska cesta, road 8) such as seen below.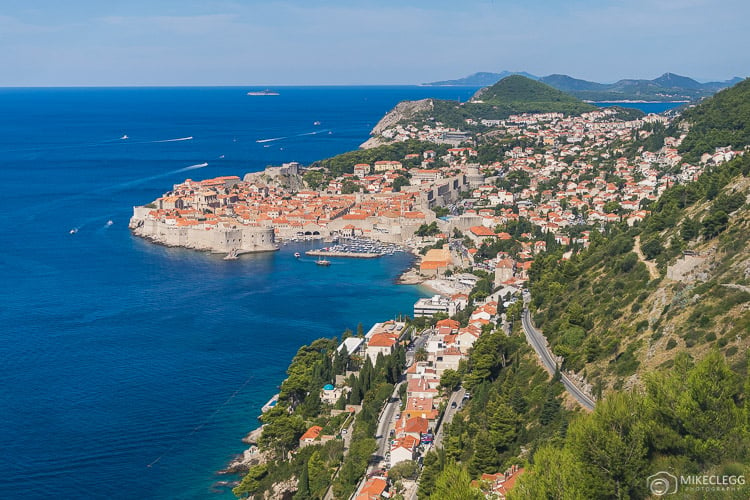 More tours and activities
There are heaps more that you can do when visiting Dubrovnik. Including day trips from the city to nearby places such as to visit Mostar or Montenegro. You can start booking tours and activities on sites such as GetYourGuide. Here are some ideas to get you started.
Within Dubrovnik
Tours from Dubrovnik
---
Places to Stay in Dubrovnik
If you are travelling cheap a great hostel worth staying at which is located halfway between the Old Town and Main bus Station is Hostel 365 For U. If you wanted a luxury hotel then consider staying at the Hotel Imperial which is one of Dubrovnik's most famous and oldest hotels.
There are plenty of other fantastic places to stay in Dubrovnik. We'd recommend trying to stay close to the Old Town for the convenience of exploring the fortress and other attractions. Have a look on this map for ideas.
---
Places to Eat
All throughout the city, especially old Town you will be spoilt for choice. As well as high-quality food you will often be in a beautiful ambience. To find a restaurant you could explore and look at menus whilst there, or if you wanted to do research beforehand visit tripadvisor.co.uk. Trip Advisor will provide you with hundreds of suggestions reviewed by previous customers and is a good source of information.
ADVERTISEMENT
CONTINUE READING BELOW
---
Destination Photography Tips
Here are some tips for taking photographs in Dubrovnik.
Explore the Old Town Walls for great views of the city.
Head up the high roads and streets to the south of the city for high perspectives.
Take pictures around Old Town in the morning when it should be much quieter.
Use a tripod and take pictures of the city at night.
Visit my guide for more tips: Ultimate Tips for Travel Photography
Read More
To learn about the city and to plan your trip check out the tourism boards website at visitdubrovnik.hr.
Ready to book? Search for:
---
Related Articles