This week we interviewed Angie Silver who runs food and luxury travel blog silverspoonlondon.co.uk. Angie has a fantastic writing style that really tells the readers exactly what they would want to know about a restaurant or destination. She also takes wonderful pictures capturing her experiences and the places she visits.
Keep reading below to find out more about her.
1. Please could you introduce yourself?
"I'm a London-based food and luxury travel blogger who's always looking for the latest new restaurant or exciting destination. My blog has two focuses, exploring my home city (mostly through food!) and discovering beautiful hotels, restaurants and unique experiences abroad."
2. Could you tell us about your blog and the type of content you write about?
"The blog consists of a mixture of restaurant and hotel reviews, travel tips and personal stories. Whilst I love writing reviews about my favourite places I feel it's important to keep the content personal as my readers are looking for an opinion and my take on a place. I feel that it's that individual aspect that differentiates blogging from other types of travel writing."
3. What in your opinion is the most luxurious destination you've visited and what made it feel that way?
"Well, I'm just about to go to the Maldives so I'll get back to you on that 😉 . Seriously though, from everything I've heard about the Maldives with its perfect white sands, turquoise seas, beautiful hotels and top notch service, I'm expecting it to surpass other places that I've been to."
4. If you had to recommend your top destination for a romantic getaway where would it be?
"For a honeymoon or romantic getaway, I really recommend Cape Town. The hotels are beautiful with incredible service and the food – even at the most casual restaurants – is some of the best I've had.
There is so much to do in terms of history, shopping and culture and the scenery is absolutely stunning. The Cape Winelands are only a 45-minute drive away and great for wine-tasting excursions and fantastic restaurants."
5. Can you tell us about one of the most amazing hotels you've ever stayed in and what made it so special?
"I recently stayed at a hotel by the AndBeyond group called Mnemba Island in Zanzibar. The hotel has only 12 bandas (rooms) and feels very exclusive and personal. The rooms themselves are beautiful indoor/outdoor style and made from all natural materials, all hugely spacious with their own private spot of beach. Every room has a dedicated butler who will cater to your every need, from bringing your coffee to the room in the morning, right up to your favourite cocktails in the evening. One of the best things about the hotel was the food which was totally personalised too, the resident chef would stop to chat every morning over breakfast and whilst he had a suggested menu he was also happy to alter it to fit the guest's tastes."
6. Thinking back to some of the fantastic restaurants you've dined at, can you recall a place that really stood out. What did they serve and do to make the experience so memorable?
"In terms of restaurants, one of the most memorable was three-Michelin star French Laundry in Napa Valley. The iconic restaurant is one of the best in the world and we enjoyed a nine-course menu of the finest food possible. Though sometimes I think restaurants are much more about the experience, location and great ingredients than necessarily the finest Michelin-starred places. I absolutely loved the restaurant at Jade Mountain, an exclusive hotel in St Lucia. There's an off-site garden where they grow most of their produce and there's even an in-house chocolate factory. The view is rather spectacular too…"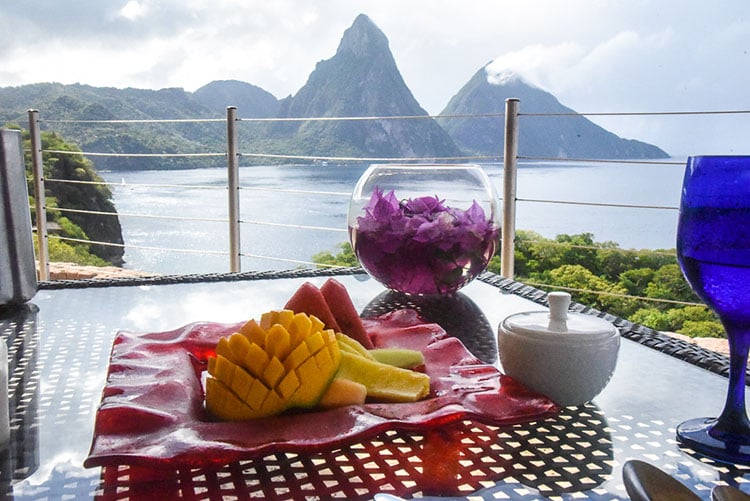 7. Are there any places in particular that you're just dying to visit?
"I'm a big lover of natural scenery so New Zealand is high on my list! I just wish it wasn't so far away! As a dedicated foodie and wine lover I'd love to visit some of the vineyards and try some of the local produce."
8. You capture incredible photographs of food, restaurants and hotels. What would be your number one photography tip?
"I love photography but I'm not an expert so it's taken some practice to get to where I am today and there's still lots of room for improvement. The most important thing about photography is light and as a restaurant blogger I always try to visit during the day to take photos in daylight. A great time to take travel photos is in the 'golden hour' just before sunset when the light is slightly softer and redder."
9. Please could you share a couple of your favourite photographs with a short description about each?
"Lunch at the Delaire Graff estate in South Africa. I love how the focus is on the wine glass but with the beautiful scenery in the background."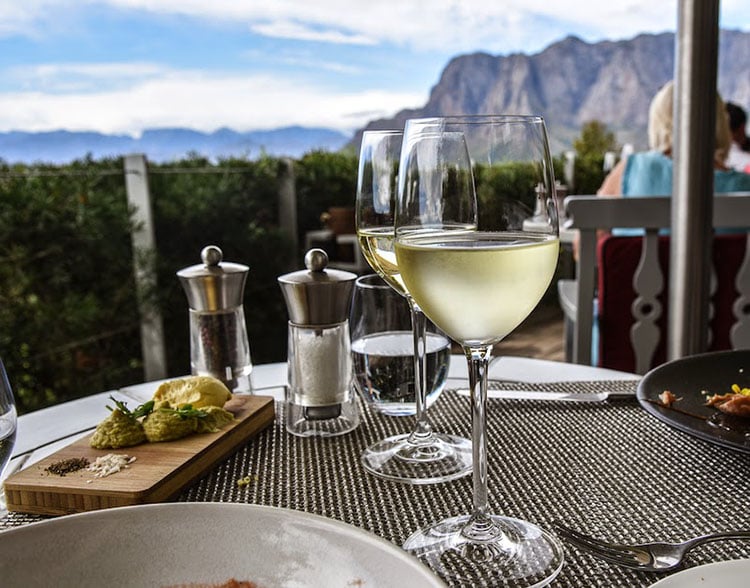 "Giraffe Manor in Nairobi, Kenya. I love how the reflection is captured so perfectly."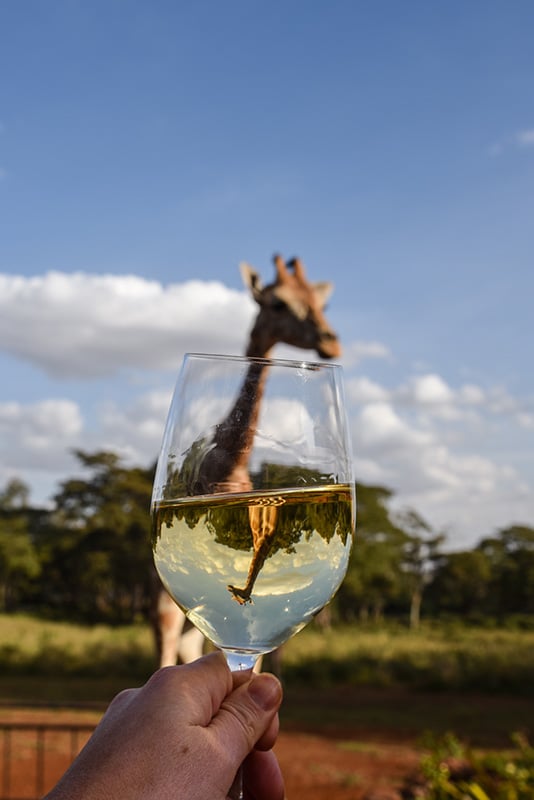 "The rocky cliffs. I just loved the beautiful scenery in South Africa"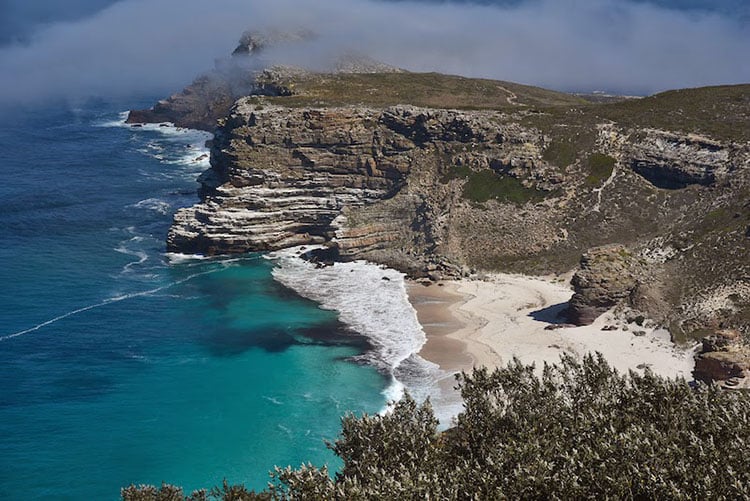 "Kinkaku-ji otherwise known as The Golden Pavilion in Kyoto. It looked so peaceful and still but we were actually totally surrounded by people!"
Comment from: Travel and Destinations/ Mike
Thanks so much Angie for your wonderful answers. It's great to learn a bit more about you, read some of your favourite experiences and see some more of your beautiful pictures. You definitely sell Cape Town and South Africa to me, they are now both high on my list!
Related Articles