Malawi is known as the Warm Heart of Africa for good reason. It sits sandwiched between the stunning Lake Malawi (Africa's third-largest lake) to the east and the wilds of Zambia to the west. Malawi is not as visited as its other neighbours in southern Africa—but really should be. From the natural beauty of its national parks, pristine forests, sandy beaches, and majestic mountains, to its many reserves teeming with abundant wildlife, Malawi is a must-see stop on your African itinerary.
Read on to discover what awaits you as we explore the most incredible things to do in Malawi.
---
Visit the Capital City of Lilongwe
Lilongwe has only been Malawi's capital since 1975 and has a population of around one million residents. Lilongwe is split into two sections: New Town with its modern office buildings and Old Town to the south, with its lively markets. You can find great places to stay and dine in both sections, so do some research on the best place to begin your Malawian adventure. Before you leave Lilongwe to the wilds of Lake Malwai and the national parks, make sure you hit the Lilongwe Wildlife Center, local art shows, and the crafts markets in Old Town.
Explore Lake Malawi
Although landlocked, Malawi also has a romantic coastline comprising of Lake Malawi which is blessed with excellent beaches and unbelievably colourful fish. You can snorkel and dive from secluded bays that dot the lake's coastline. Accommodation runs the gamut from rustic campsites to luxurious lakeside resorts, such as The Makokola Retreat in the south and Kaya Mawa Beach Lodge on Likoma Island in the north.
If you want to take a scenic trip from one end of the lake to the other, catch the MV Ilala at Monkey Bay for a cruise up the lake to the northern end. It's all about the water, of course! You can swim, snorkel, kayak, sail and scuba dive at spots all up and down the coast.
Hike Mulanje Mountain
Mount Mulanje is located in southern Malawi. This is just 40 miles east of Blantyre, Malawi's commercial hub, and second-largest city. Sapitwa, the highest peak, soars almost 10,000 feet above the forest and is an excellent place to hike. The climb up any part of Mount Mulanje is stunning. Its slopes are covered with waterfalls, streams, unique rock formations, and unspoiled forests. Be on the lookout for klipspringer, a small antelope that calls the mountains home.
The Mountain Club of Malawi is an excellent resource for routes, tips, and info on events sponsored by the club. Once you have selected a route, you will be greeted with a series of huts at the end of your trek. The huts are equipped with mattresses, cooking and eating utensils, and other useful items for members to use while exploring Mulanje. The best time to climb Mulanje is from May to October.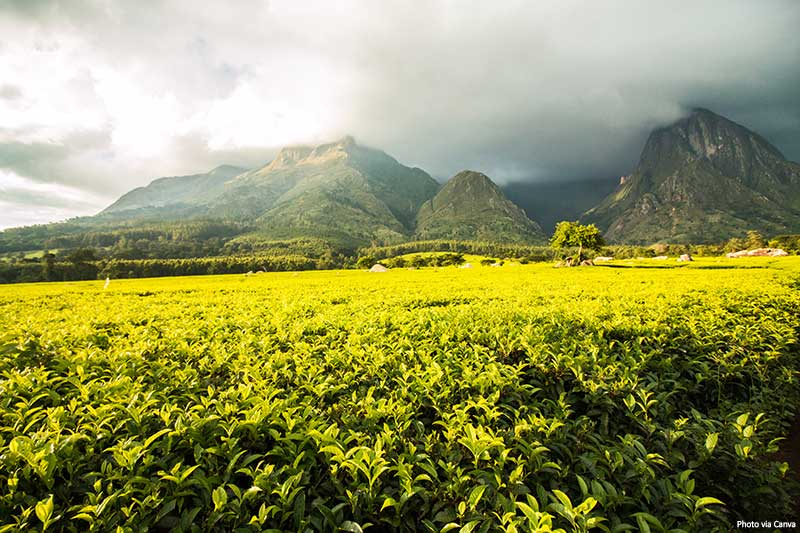 ADVERTISEMENT
CONTINUE READING BELOW
Take the Ferry to Likoma Island
Even though Likoma Island is actually in Mozambican waters, you won't need to show your passport because the island is in Malawian territory. The island has several beautiful beaches, and if you plan to stay the night, there are plenty of accommodations (we mentioned Kaya Mawa earlier). Your stay on Likoma will also be peaceful because not many cars are allowed on the island.
There is plenty to see during your visit such as the massive St. Peter's Cathedral (they say that it's the same size as Winchester Cathedral) which was built in 1911. Likoma is definitely walkable. Take a stroll inland and visit the small villages and local markets or rent a kayak and paddle around its peaceful shores. If you are a diving buff, you can get certified and explore what's under the waters of Lake Malawi. Getting to Likoma is half the fun, just book a seat on the MV Ilala ferry.
Spot Hippos and Elephants at Liwonde National Park
Set on the beautiful banks of the Shire River, Liwonde National Park is one of Malawi's best wildlife reserves. The park is massive, encompassing 220 square miles. The Shire River has some of Africa's most famous residents—hippos and elephants! You can relax while watching hippo pods snorkel in the river as herds of elephants enjoy a drink and bathe on the shores. Liwonde also boasts a vast bird population. You will spy African fish eagles plying their trade on the shore, and if you're lucky, you'll get to see the rare Pel's fishing owl.
The best time to visit the park is the cooler dry season, which lasts from June until August. The best in-park accommodation is the Kutchire Lodge. Its eco-friendly but luxurious treehouses offer modern conveniences and great views of the park. They also offer boat and land tours in and around Liwonde National Park.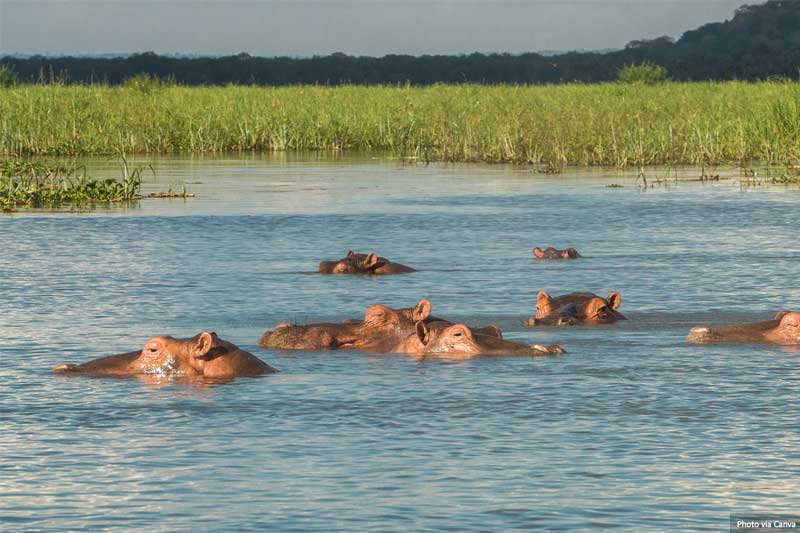 Take a Cruise on the MV Ilala
The MV Ilala ferry takes weekly excursions across Lake Malawi. The journey is a whopping 300 miles long, and the boat offers a variety of options from first-class to economy-class. You'll find the ferry is the most economical way to get around the country. You can go from Monkey Bay in the south to Chilumba in the far north for only 11€ (subject to change). The ferry leaves Monkey Bay on Friday morning and makes nine stops before ending up in Chilumba on Sunday evening. Settle in your cabin and then head to the restaurants and bars for some tasty Malawian cuisine and a local beer called Chibuku Shake Shake (it's served in a milk carton). You can book your passage through a travel guide or at any point of departure. It's not a luxury cruise but is a classic Africa adventure.
ADVERTISEMENT
CONTINUE READING BELOW
See the Sights from the Zomba Plateau
If you want to escape the heat, then a trip to the Zomba Plateau is in order. You'll get incredible views of waterfalls and trout-filled dams. The 6,000-foot plateau is in Zomba, the spirited former capital of Malawi. To get the most out of the area, spend a couple of nights and enjoy hiking the quiet wooded paths to everyone's favourite lookout called the "Queen's View". Check out the well-known Plateau Stables where you can take enjoy a horse ride down a series of beautiful trails.
The easiest way to get to the plateau is by taxi or rental car. If you are adventurous, you can take the steep paths to the Zomba plateau. If you want to stay in a lodge where you're treated like family, check into the Zomba Forest Lodge. Here you'll enjoy great food, great views, and great hosts.
Explore Enchanted Nyika National Park
Tucked away in the northwestern part of Malawi, Nyika National Park is Malawi's oldest and largest reserve. The park encompasses a 1,250 square-mile swath of Malawi and contains an abundance of beauty and wildlife. From high-rolling grasslands and orchids to zebra and antelope to swarms of colourful butterflies and 400 species of birds, Nyika is a national treasure. Famed South African explorer Laurens van der Post captured the magnificence of Nyika National Park in his 1952 bestseller, "Venture to the Interior". Stay at Chelinda Camp, and you can enjoy wildlife drives, biking, fishing, and nature walks.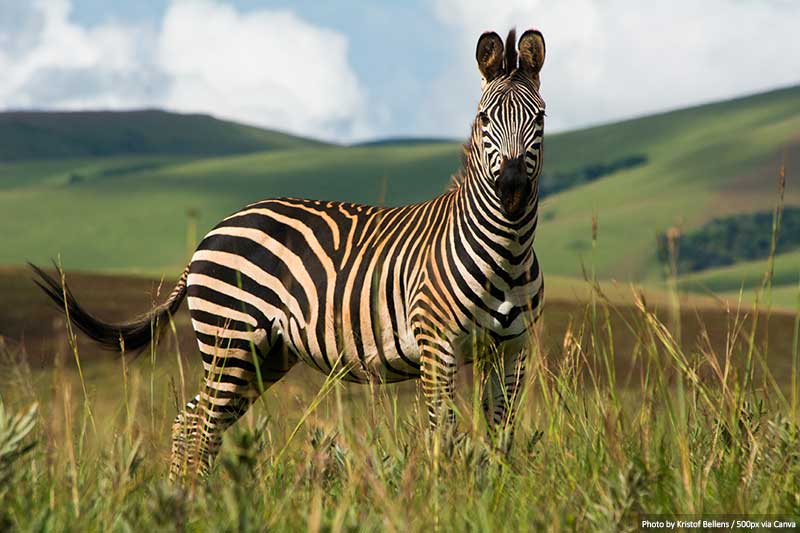 ADVERTISEMENT
CONTINUE READING BELOW
Summary
These are some of the best and most incredible things to see and do when visiting Malawi. Providing a mix of exciting experiences to enjoy during your trip. Be sure to add some of these suggestions to your itinerary when planning your trip.
Ready to book? Search for:
---
---
Tours and Activities For Malawi
Discover top activities, tours and experiences below:
Related Articles