Mozambique is a stunning country, bordering the Indian Ocean, Tanzania, Zambia, Zimbabwe, and South Africa. Like most adjoining countries, Mozambique is an excellent destination for wildlife safaris, but this former Portuguese colony has more traits travellers can revel in. From the pretty capital Maputo to laidback coastal settlements and underwater gems, Mozambique is fabulously diverse.
Are you excited about a travel experience full of wildlife and cultural highlights? Have a look at these top 10 places to visit in Mozambique.
---
Maputo
Most likely, your first impression of Mozambique will be moulded in the charming capital Maputo. Home to roughly a million people, Maputo is a lively city with various architectural styles, garden complexes, markets, and some islands off the coast to discover. When you're in Maputo, don't hesitate to visit the early 20th-century train station with its bright green facade, imposing dome on top, and high-rising arches.
Maputo Fortress is on most travellers' itineraries as well. What once was a Portuguese stronghold is a history museum nowadays, although the broad stone walls remained intact. To get a taste of the natural treasures Mozambique possesses as a nation, then hop by the Tunduru Botanical Gardens. These elegantly landscaped gardens are home to native plant and bird species and is a sublime spot to escape the midday heat under the shade of the trees. Other places of interest in the capital include Maputo Central Market and the odd Iron House, designed by Gustave Eiffel.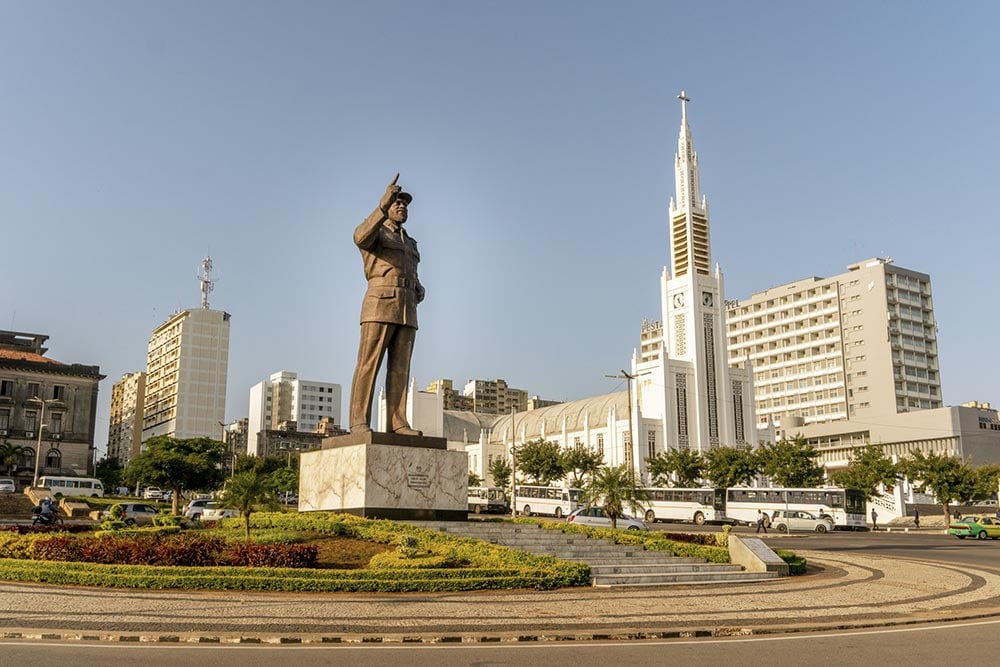 Bazaruto Archipelago
The Bazaruto Archipelago is one of the crown jewels along the 2500-kilometre coastline of Mozambique. Keen travellers can explore five main islands, encircled by the turquoise water of the Indian Ocean and teeming marine life below the surface.
Although the deserted beaches of this island group and flocks of flamingos will look good on your Instagram timeline, the primary reason most people venture here for is the rich biodiversity seen in the vast blue. Beyond spectacular sandbars, you'll find elusive whales, dolphins, and even dugongs popping their heads above the water every now and then. Diving is the most engaging activity here, and the archipelago can be seen as the prime dive destination within Mozambique. Coral gardens and an eye-watering 2000 registered species of fish make for memorable underwater enterprises.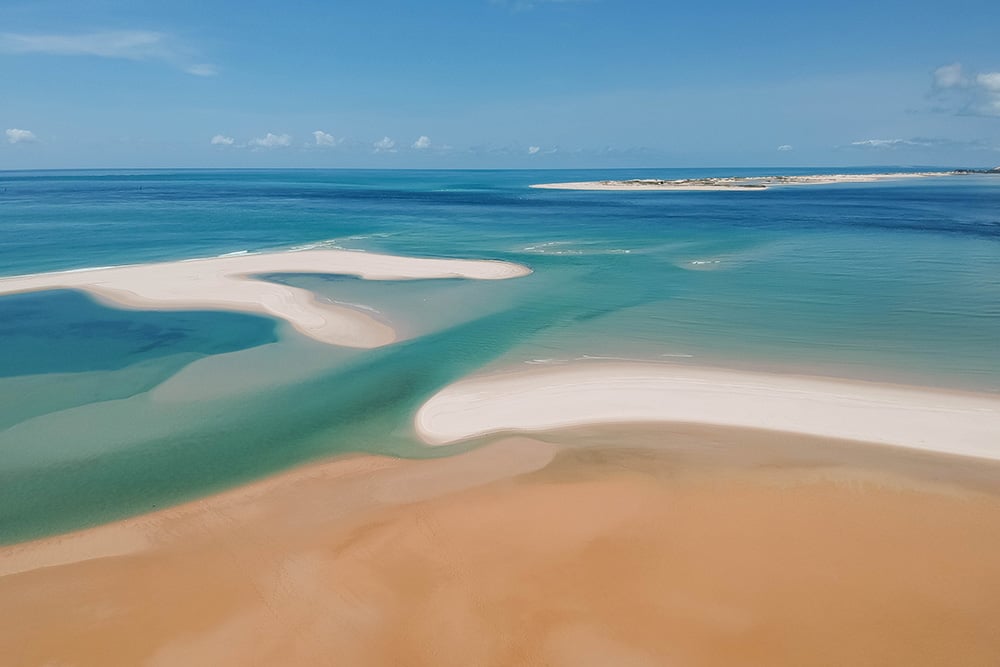 ADVERTISEMENT
CONTINUE READING BELOW
Gorongosa National Park
Gorongosa National Park measures over 4000 square kilometres and is home to a staggering variety of flora and fauna. Iconic African animals like elephants, lions, hippos, and antelopes occupy the park, which is divided into several altitude levels and ecosystems. Grassy plains, bushland, lakes, and river systems together form the vivid character of Gorongosa.
Bring your binocular, and look for incredible birds like the bee-eater, crowned crane, and the majestic African fish eagle. Gorongosa National Park provides a shelter to species found nowhere else, including certain species of birds, reptiles, and insects. Conservation efforts have taken place for decades to protect this unique part of Mozambique.
The best way to navigate through this wilderness is via a jeep safari, guided walking tour, or kayak tour over the meandering rivers.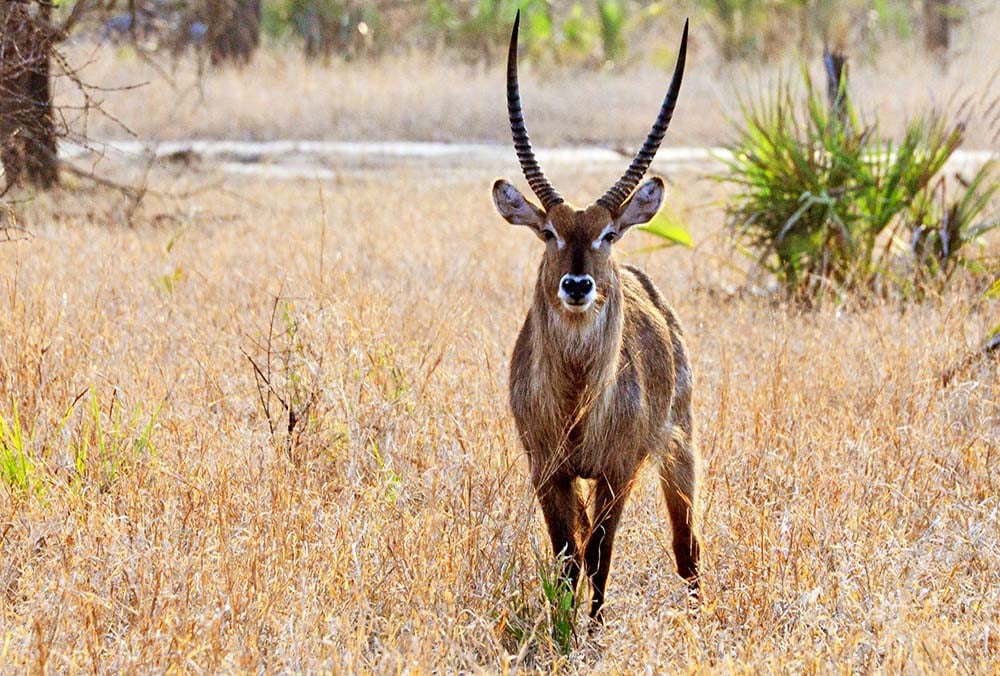 Quirimbas National Park
Mozambique's stunning diversity is once again emphasised in Quirimbas National Park, a UNESCO-listed biosphere reserve that encompasses both mainland and islands. These islands scream tropical vibes due to the presence of traditional fishing boats, towering palm trees and powder sugar beaches. The other side of the 11 islands is their wealthy ecosystem featuring mangrove forests and coral reefs, accommodating gigantic humpback whales and numerous smaller species alike.
On the mainland part of Quirimbas National Park, which is by far the largest area, more animals and a range of different landscapes unfold. You'll have a chance of spotting flocks of lions, elephants, and leopards in the hilly areas and flat savannahs of the reserve.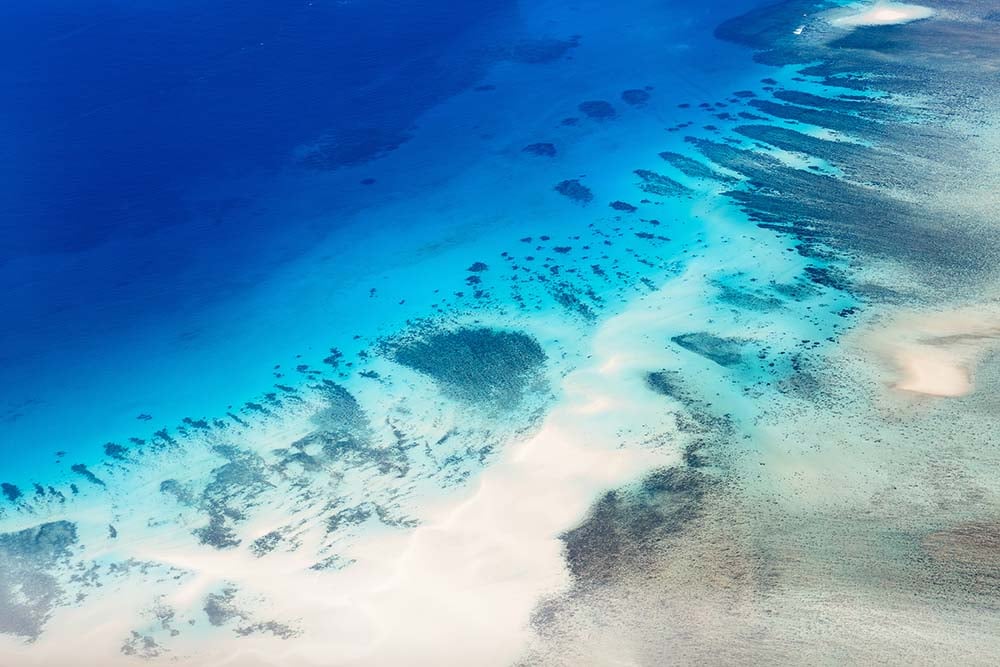 ADVERTISEMENT
CONTINUE READING BELOW
Xai-Xai
About 200 kilometres north of the capital Maputo you'll come across Xai-Xai, a laidback coastal settlement that's been developed as a tourist town. Although the town is not nearly as breathtaking as some of the locations listed before, Xai-Xai portrays another side of Mozambique.
Xai-Xai is important as an agricultural and trading hub, and it's rather enjoyable to stroll over the market to see fresh produce from both land and sea. Alternatively, discover the endless beaches and rocky outcrops lined along the Indian Ocean. Dive in head-first with your snorkelling gear to navigate the coral reef that's stretched right in front of Xai Xai town, and get a glimpse of the incredibly rare dugong as it floats around in the shallow coastal waters. Just outside town, the Wenela Tidal Pool is a fantastic blowhole that shoots fountains of seawater metres up in the air.
Inhaca Island
Inhaca Island is a short boat ride away from the capital Maputo, but it's a galaxy apart in terms of atmosphere and sights. Many locals and tourists flock to the beaches and adjoining resorts during the weekends.
Inhaca Island functions as a research centre to monitor the distinctive species on and around the isle. Over 300 bird species can be found on the island itself, while stunning marine creatures like manta rays and humpback whales roam the ocean around it. For some breathtaking perspectives, climb the lighthouse on the northern tip of Inhaca Island and discover why the bays and beaches attract such crowds.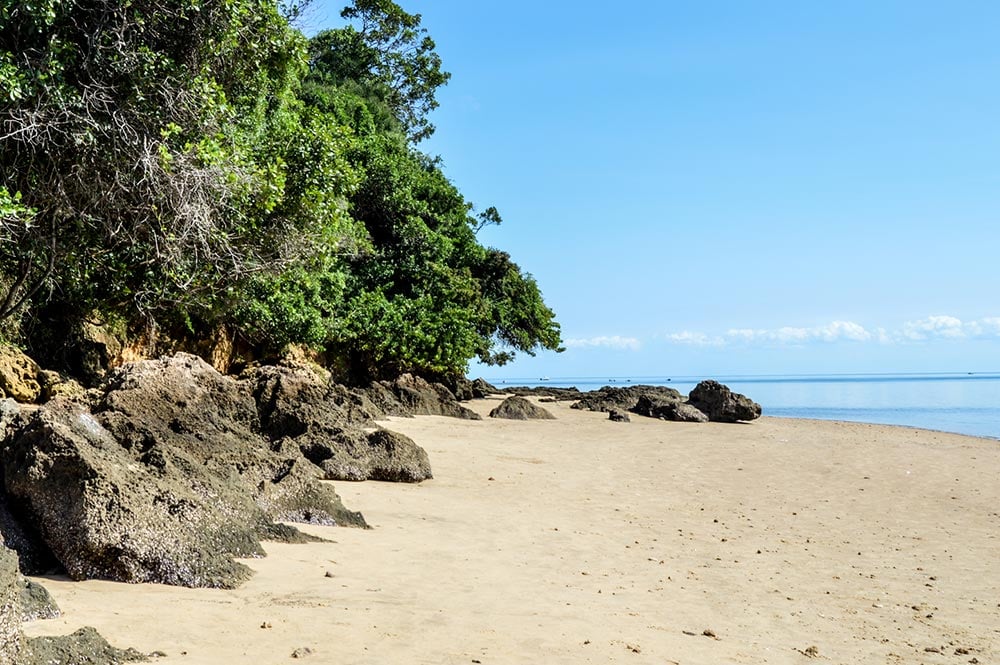 Ponta do Ouro
Ponta do Ouro is located in the very south of Mozambique, on the border with South Africa. The town is typically considered a beach resort town, complete with long-stretched strips of sand, fancy B&Bs, and authentic eateries. Ponta do Ouro actually is one of Mozambique's most popular tourist spots, as people come here to hang out on the outstanding beaches or to grab the rare opportunity to swim with dolphins. There's no denying that the shorelines here indeed are astounding; the half-moon bay from the downtown area to the easternmost cape accommodates a beach worth travelling to Ponta do Ouro alone for.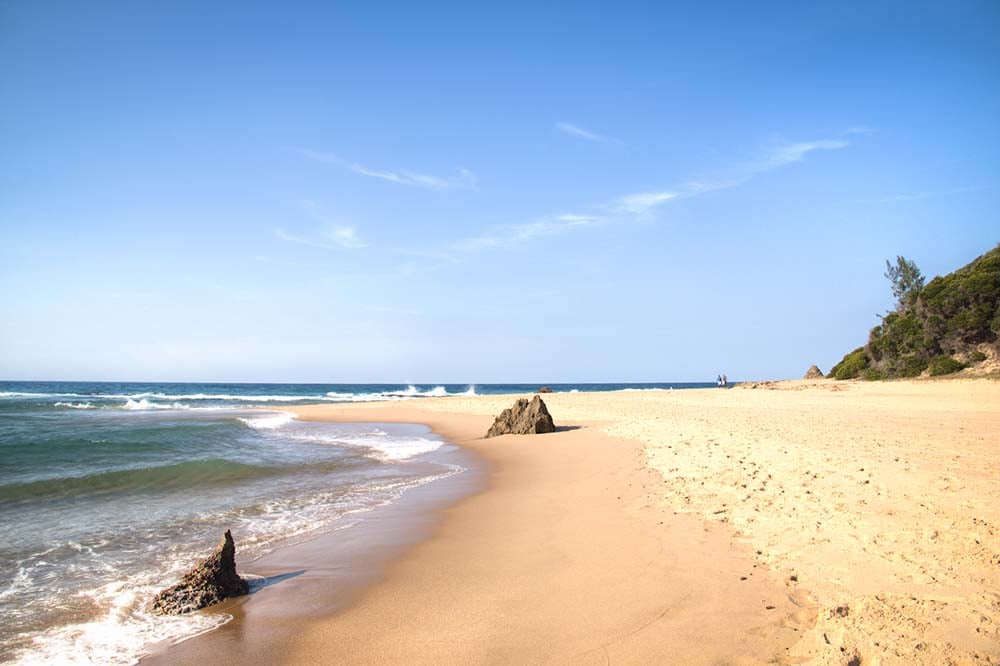 ADVERTISEMENT
CONTINUE READING BELOW
Limpopo National Park
Limpopo National Park is part of a vast international nature reserve, the South African side of which is the famous Kruger National Park. Although less internationally acclaimed, Limpopo National Park is nothing short of marvellous. Within an area of roughly 10,000 square kilometres, terrain like woodlands and savannas is crossed by winding rivers that fertilise the grounds for wildlife and flora to thrive.
Elephants, buffalos, crocodiles, and lions are often seen during tours through the park, together with the occasional hyena and cheetah. The best time to visit is the dry season from June to October when the animals cluster around the remaining water sources.
Limpopo National Park boasts several camps and lodges, making it a perfect reserve to see during a multi-day trip.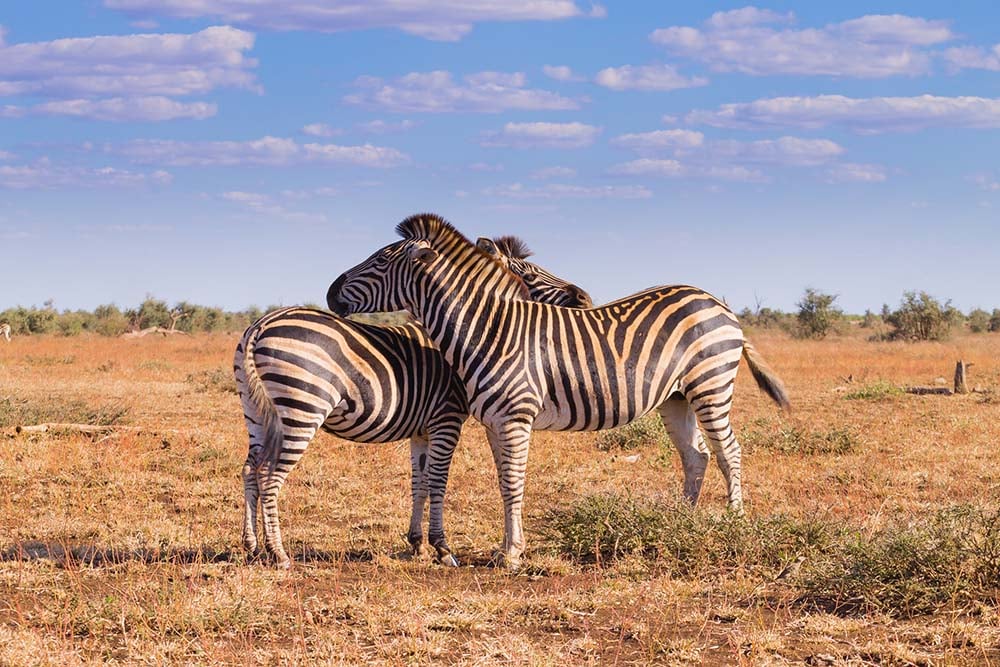 Tofo
Tofo is a modest seaside town with 5000 inhabitants, and around 500 kilometres north of Maputo. While the number of inhabitants is quite unassuming, Tofo's qualities lie beyond the tiny town centre. On land, the sand dunes invite for some neat photography or an off-road adventure on a quad bike. Otherwise, the adjacent beaches are great for a proper walk or basking in the sun.
If you're a diver, Tofo may already have been noted on your list of places to visit beforehand. The giants of the ocean congregate in the plankton-rich water off Tofo's coast; you'll likely encounter whale sharks, manta rays, and humpback whales during your dive session. Other species you may spot are common dolphins, eagle rays, plus whitetip reef sharks. If you're not intending to dive, the boat safaris can still award you with whale and dolphin meetings.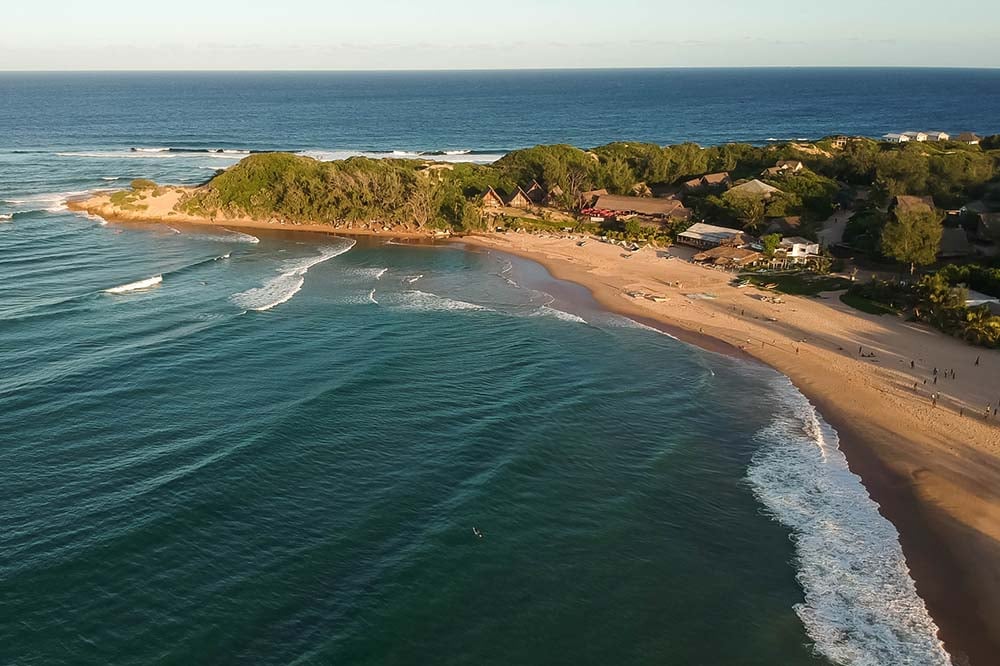 ADVERTISEMENT
CONTINUE READING BELOW
Ilha de Moçambique
Ilha de Moçambique – or Mozambique Island – is an inhabited atoll in the northeastern region of Mozambique.
Other than most islands, Ilha de Moçambique is characterised by its colourful mansions and remnants of medieval architecture. Wander around this 1.5-square kilometre island where, at some point, you'll bump into Fortaleza de São Sebastião. The ruins of this 16th-century fortress overlook the ocean and the nearby Capela de Nossa Senhora Baluarte, an abandoned and dilapidated chapel with an almost eerie feel to it. On the opposite side of the island, the Igreja de Santo António is a much better-preserved ruin of a church, wonderfully perched on a rocky outcrop above the sea.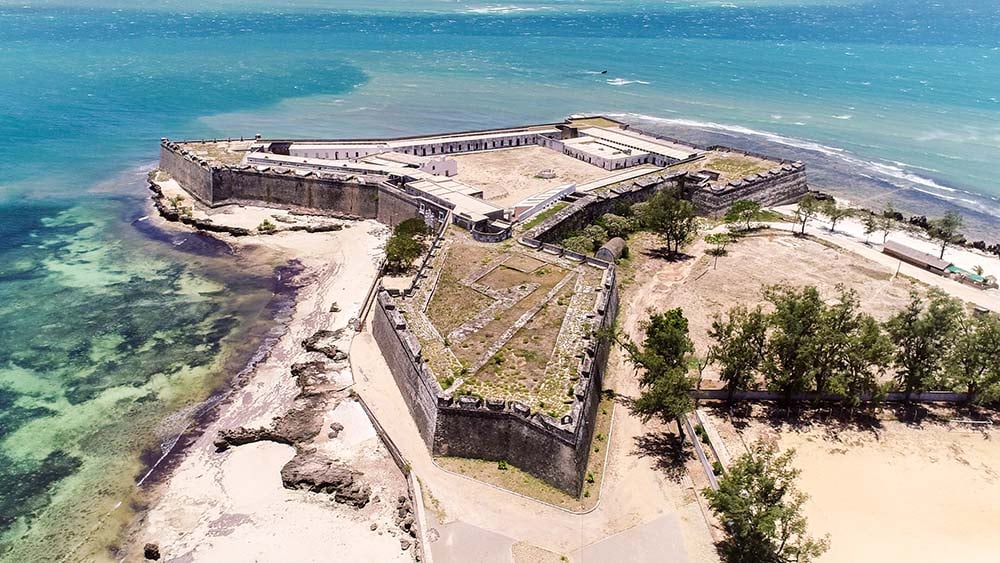 Summary
Especially for nature admirers, Mozambique is a prime destination in southern Africa due to its boundless national parks. But places like Maputo and Ilha de Moçambique also enable travellers to appreciate the cultural and historical side of the country.
Ready to book? Search for:
---
---
---
Tours and Activities for Mozambique
Related Articles