Embarking on your first safari is an exhilarating yet exhausting experience. Preparing can be very overwhelming but can lead to a much more enriching experience. Read on to discover what to expect for your first safari as well as key tips for a stress-free trip!
The Safari Experience
There is a common misconception that wild animals roam the whole time you are on safari. However, there is a lot of patience, skilful eyes and long game drives involved. Remember: what you see of other people's trips are snapshots and highlights! You will work together with your tour group and the guide to scout for movements in the distance.
Game drives are long, on rough roads and rough seats. To make it more comfortable it's worth packing a small pillow to sit on. For sunset safaris always pack spare batteries, a water bottle as well as plenty of layers. Finally, if you want to go the extra mile then pack binoculars. Not only do they put you above the game on scouting for animals, they also make you look really cool.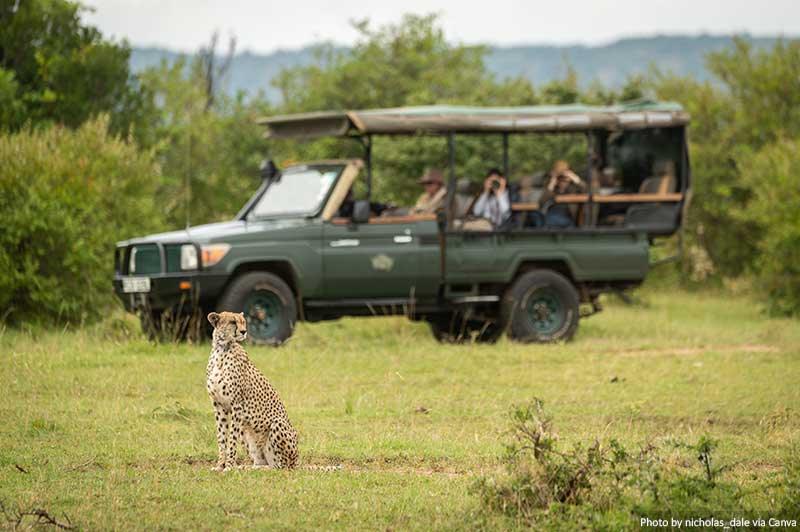 Visas and Cash
Before you embark to the country of your safari, it is essential that you check what visas you may require. Some visas can be purchased prior to your trip with confirmation of your hotel, hostel or campsite booking. Other countries require a letter of invitation, which can often be given by your hotel or tour company. Alternatively, some visas can be purchased or given at the border. Ensure to do your research on official government websites prior to leaving.
Many safari sites are remote and you will only be travelling through small, rural villages. The larger villages have grocery shops, bakeries and cash machines. However, you may have some days without access to a cash machine. Your tour guide and itinerary will be able to assist you in planning cash stops. A mixture of cash and card is often accepted throughout the safari journey. Please note: some borders and villages will require US dollars as well as the local currency.
Photography
On your safari you WILL definitely want a zoom lens. If you don't already have one, it would be worth it to invest or to hire one before you go. Also practice photographing some animals in your local nature reserve before you leave so as to learn the best settings. Have fun playing around with the settings and then look at your photos to determine what you need to improve! Don't forget to pack ample memory cards and a way to back up your images.
Remember that photography isn't all about the animals. Also spend the evenings stargazing by a fire and enjoying a warm drink. It is always best to pack a decent travel tripod to capture the beauty of the night sky.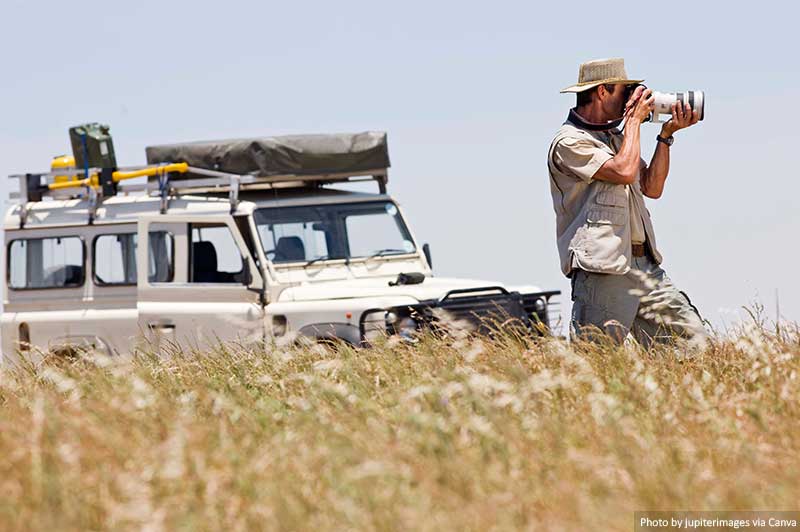 Packing essentials
When travelling for your safari you need to know what the season will be. Africa has a hugely diverse weather system, meaning you can experience hot highs, cold lows and ever-changing weather forecasts. Packing layers is a must. Camping in national parks can get very cold, very quickly. Also don't forget to pack some waterproof layers, a good hat and of course, sunglasses!
Overland trucks are super versatile. They can also hold the whole group's belongings, camping equipment and of course crockery. These trucks double as safari vehicles and long-distance commuters. Your gear is generally kept underneath the truck, so try and minimise the number of times getting into your large bag underneath, it's a good idea to use a small day pack. Arm your pack with your camera, spare batteries, chargers and any clothes that you may need.
On the topic of chargers, solar power battery packs are the way to go! Some overland trucks have charging ports onboard, however, they are rather unreliable, so instead try and make the most of that safari sun!
National Reserve Camping
Dependant on the type of tour booked, you may find yourself camping in national game reserves. Certain areas of the reserve are sectioned off for camping. They will generally have a small shop selling food basics, drinks and some basic camping extras. The showers will be small and often do not have warm water, but it is a shower nonetheless!
If you don't fancy camping – there are often upgrade options. These generally come on a first-in basis each day and vary greatly on price. No matter the facilities, falling asleep to faint sounds of lions and elephants is an experience like nothing else.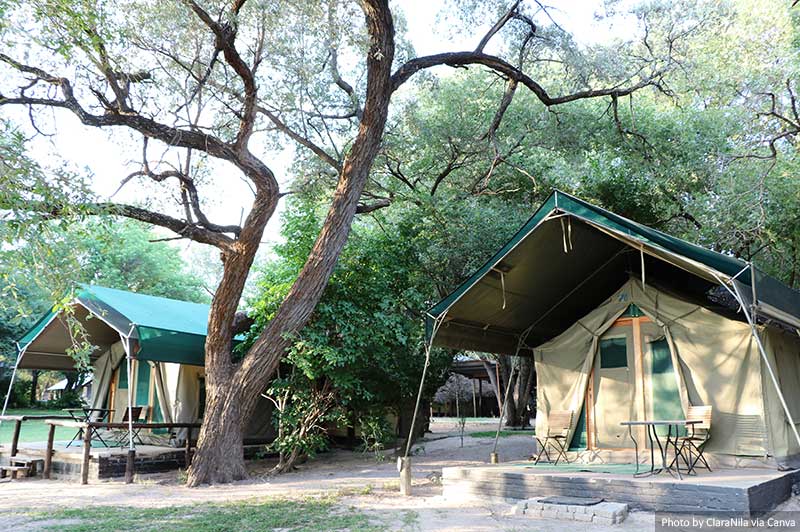 Summary
No matter the destination, your first Safari will be an exhilarating experience. Take on board the tips and trick above to enhance your preparation skills. Pack light, smart and throw in a few extra memory cards!
Where should you go? Read 10 Best and Must-See National Parks in Africa to get started.
Related Articles