Come along and experience all the warmth, hospitality and excitement that Ghana has to offer with its lively festivals, colourful markets, lush rainforests and amazing wildlife. Get to know amazing people and a culture that has a long and rich history of ancient kingdoms and traditions. Take in the sights, sounds and smells Accra's open-air street markets as they beckon you down stalls of handmade local crafts, aromatic spices and delicious West African fare. Join us as on a trip to the Gold Coast as we explore Ghana. Here is 10 of the best things to see and do in Ghana.
---
1. Shop at Accra's lively street markets
Accra is a vibrant and exciting city that is full of life and action and nothing beats the controlled chaos of open-air bazaars like Makola and Salaga markets. Sharpen your bargaining skills as you haggle for great deals on fresh produce, handcrafted beads, kente cloth and souvenirs from all over West Africa. You will also witness some interesting stalls that sell roots and dried plants used as traditional medicines and in voodoo ceremonies.
You can learn more about these markets and how they form part of their culture in this walking tour
2. Soak in the sun, sand and surf at Ghana's fabulous beaches
Ghana has some of West Africa's best beaches. Just hop on the coastal road about 20 miles south of Accra and you will find beautiful miles of unspoiled sandy beach lined with coconut palms. Stop at Langma Beach and take a dip in the ocean before heading to Big Milly's Backyard for dinner. This restaurant is well known all along the coast for its fantastic seafood like lobster and barracuda. Everything is super-fresh and caught daily right on her doorstep. You can sip a cold local Star Beer as you listen to the rhythms of lively afrobeat music.
ADVERTISEMENT
CONTINUE READING BELOW
3. Take home some famed Kente cloth
The streets of Accra are packed with people wearing bright and colourful fabrics that are synonymous with the Ashanti people of West Africa. The well-known fabric is called kente cloth and these traditional designs and colours once represented prestige and status to the Ashanti but are now widely available in local shops and markets. Kente has a rich history and each colour has a meaning. The gold-coloured kente was originally reserved for nobility because the colour represented royalty and wealth. You can watch kente being made at Bonwire in Kumasi and you can have it made into a wide variety of clothing. Don't want to wait? You can buy readymade kente inspired apparel at high-end shops like Woodin in Accra.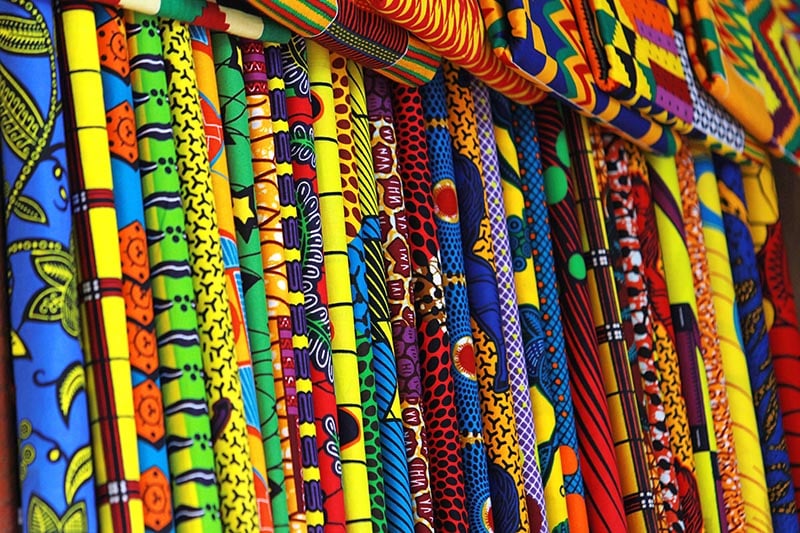 4. Cook a traditional Ghanaian meal with a local family
Get to know the locals and learn about daily village life during a cooking class and local market tour. If you are passionate about food, then this is a great activity for your time in Accra. You will get to bargain with local shop owners as you pick the fresh ingredients yourself. You will then go to the home of a local family who will show you how to prepare legendary West African dishes like Fufu, Banku with Tilapia and Jollof. Then you can then enjoy the labour of your work by eating the dishes with the family. You can even take home the recipe so you may enjoy the taste of Ghana again and again.
5. Explore Accra's jazz cafés and nightclubs
Accra by night is lively and has many vibrant hip clubs playing live music or DJs spinning a wide variety of music from Afropop to European and American hip-hop, pop and jazz. If you want to experience breathtaking views of the city, then check out Sky Bar 25. This luxurious rooftop restaurant sits on top of the Alto Tower, West Africa's tallest building. In addition to the view, the food and ambience are amazing. For a livelier time, head to Republic Bar and Grill. This bar is artsy and hosts live musicians that will make your evening worthwhile as you dance the night away.
ADVERTISEMENT
CONTINUE READING BELOW
6. Go on a safari at Mole National Park
Head to the northwest corner of Ghana and you will find Mole National Park, the country's largest protected refuge. The wildlife is some of the best in West Africa and you will get to see antelope, vervet monkeys buffalo and over 250 types of birds. If you are lucky, you will run into leopards and elephants along the way. If you book a stay in one of the chalets in the Mole Motel you can book a foot safari or opt for a full-on game drive with an experienced tour guide. Experience local culture by visiting the Mognori culture village and learn about daily life in one of Ghana's most remote areas.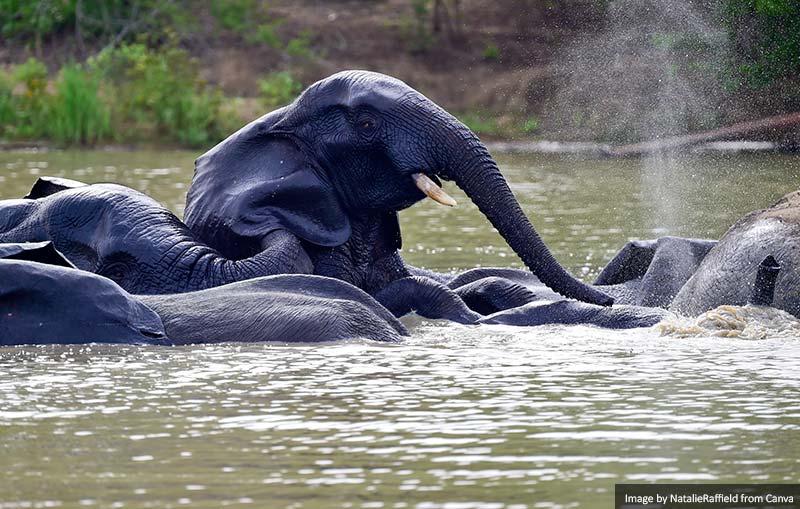 7. See the king in Kumasi
A trip to Kumasi in the south-central part of the country is a must-see destination while you are visiting Ghana. It is the formal capital of Ghana's Ashanti Kingdom and its second-largest city. Kumasi is the heart of West Africa's artisan culture and the Ashanti are famous for the gold jewellery and charms, kente cloth and the legendary carved wooden stool. Wooden stools are sacred and symbolic to the Ashanti and were once used by ancient rulers. The stools were also thought to contain the souls of the owner and handed down from father to son. Make sure to check out the Manhyia Palace Museum and see the current King of the Ashanti. He makes an appearance every 42 days.
8. Take a canopy walk at Kakum National Park
If you looking for an awesome day trip from Accra, then get lost in Kakum National Park. This is a tropical oasis in the heart of Ghana. Kakum is the most visited park in the country and contains around 150 square miles of lush tropical rainforest. The highlight of the visit is the approx 1000 feet-long canopy walkway, one of only two found on the continent. Book a tour and have an expert guide take you on a wildlife experience you will never forget. You will be amazed at the diverse lineup of rare birds, monkeys, endangered antelope and the elusive forest elephants of Ghana.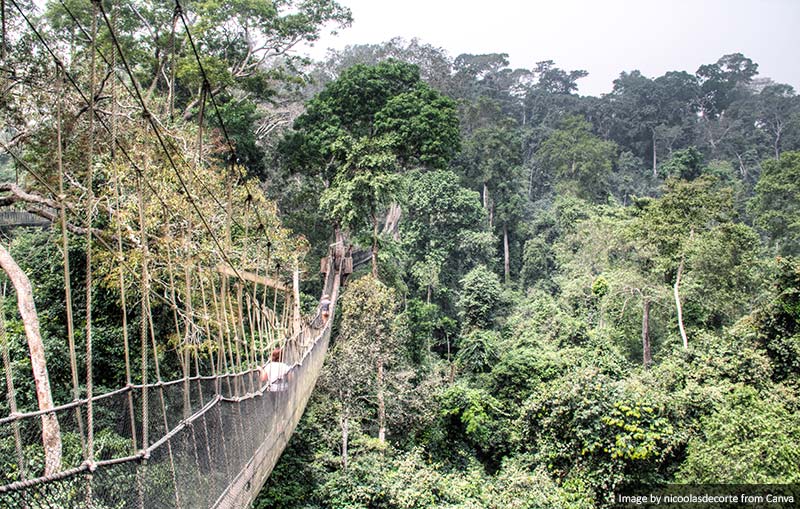 ADVERTISEMENT
CONTINUE READING BELOW
9. Experience Cape Coast castles
Step back in time to witness the scarred history of West Africa as you explore the slave forts along Ghana's Cape Coast. The coast is dotted with many ancient castles and forts used during the slave trade. These fortresses marked the beginning of a perilous journey for untold Africans as they disappeared behind the "Door of No Return," across the Atlantic—never to return. Cape Coast Castle and Elmira Castle are the two must-see stops of the nearly 40 castles and forts along the coast. They are both well preserved and have excellent tours of the castles and grounds.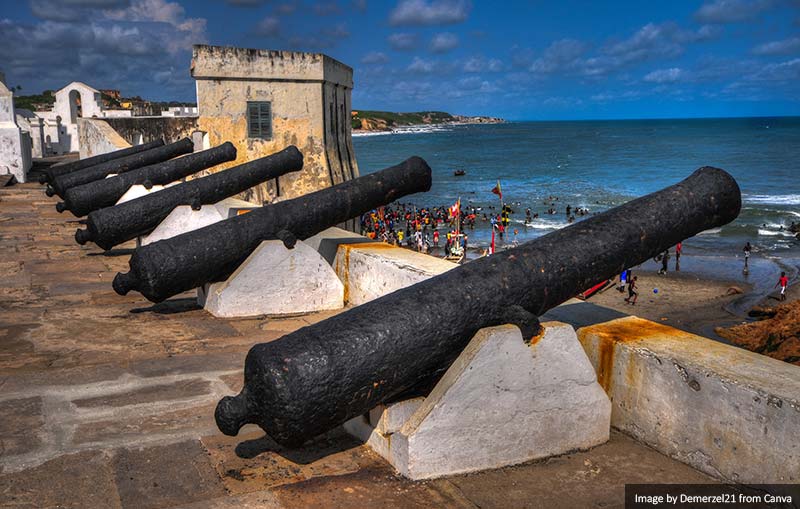 10. Visit Wli Waterfalls and climb Mount Afadjato
In the eastern part of Ghana, on the border with Togo, you will find the highest mountains in all of Ghana. Deep in the tropical rainforests of the Hohoe District are the Wli Waterfalls, where you will feel like you are in another world. Hike through the bush to get to the lower falls and then trek up the mountainside to get a glimpse of the upper falls. Make sure you have your camera ready because the wildlife is abundant and you can see plenty of colourful butterflies and birds. The sky is full of fruit bats and the trees echo the call of playful primates. Also, make sure to pay a call on the Tafi Atome Monkey Sanctuary to see the efforts of community-based ecotourism. Stay the night in Hohoe and be fresh to trek to the top of Mount Afadjato, the highest peak in Ghana at nearly 3,000 feet above sea level.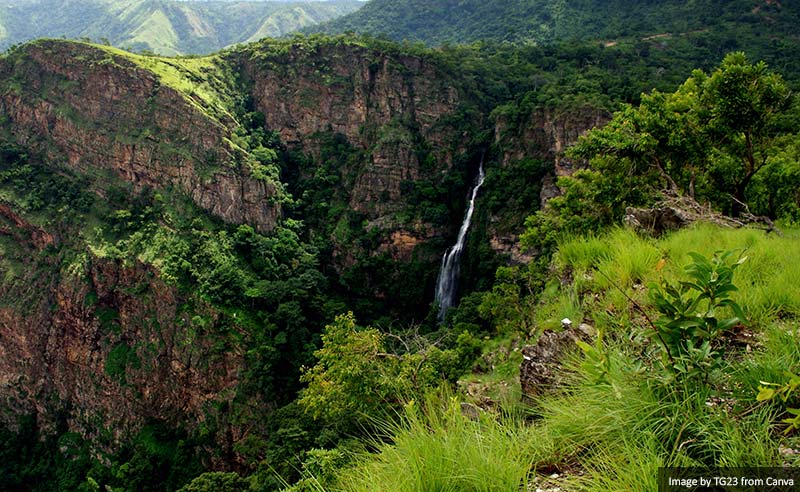 ---
Find accommodation in Ghana
You can start your search for places to stay in Ghana below. If you prefer you can also use this map to find hotels for your travels. Use the filters to adjust the place that you're visiting, the dates, your budget and more.

See more suggestions of best places to find travel accommodation.
---
Tours and activities
Related Articles