When you get back from an amazing trip, you'll probably be wanting to show your friends and family what you've got up to and some of the experiences you've had. But sometimes things can go wrong, and you lose your photos. This can be a nightmare, and incredibly upsetting and disappointing.
You may have spent hours capturing these photographs and got up really early or stayed out late. You may have also had the pleasure of beautiful and colourful skies or other conditions allowing you to capture that perfect photograph.
Luckily, there are plenty of ways though to ensure that your images are both protected and backed up in the event that something does go wrong.
Here are suggestions on the best ways to back up your travel photographs.
1. Take an external USB drive or laptop
During your trip make sure you do regular backups of your photos. This could be onto an external drive or laptop. Especially after you've captured some prized gems. I use several USB Portable Hard Drives
which I find work really well. I then duplicate the files across several of these drives. When buying an external hard drive due to the size of photographs these days (especially if you're shooting in RAW mode) you'll likely want a drive that is 1TB minimum, although we'd recommend at least 2TB, as that'll last you much longer if you take a lot of photographs (or even videos).
2. Back images up online
If possible always transfer and backup your images online. You can use different online systems like, Smugmug, the Cloud, Google Photos,  Amazon Prime, or Dropbox to name just a few services.
It can sometimes be hard to backup raw files online as they are much bigger files, so often backing up jpeg versions of the files is your best bet.
I currently use Smugmug for all my backups and have done since 2014. With Smugmug you can upload unlimited high-quality images and they are also easy to download in bulk or individually afterwards. Smugmug is actually a paid service (although very cheap), and you can also get a 14-day free trial too so as to test it out.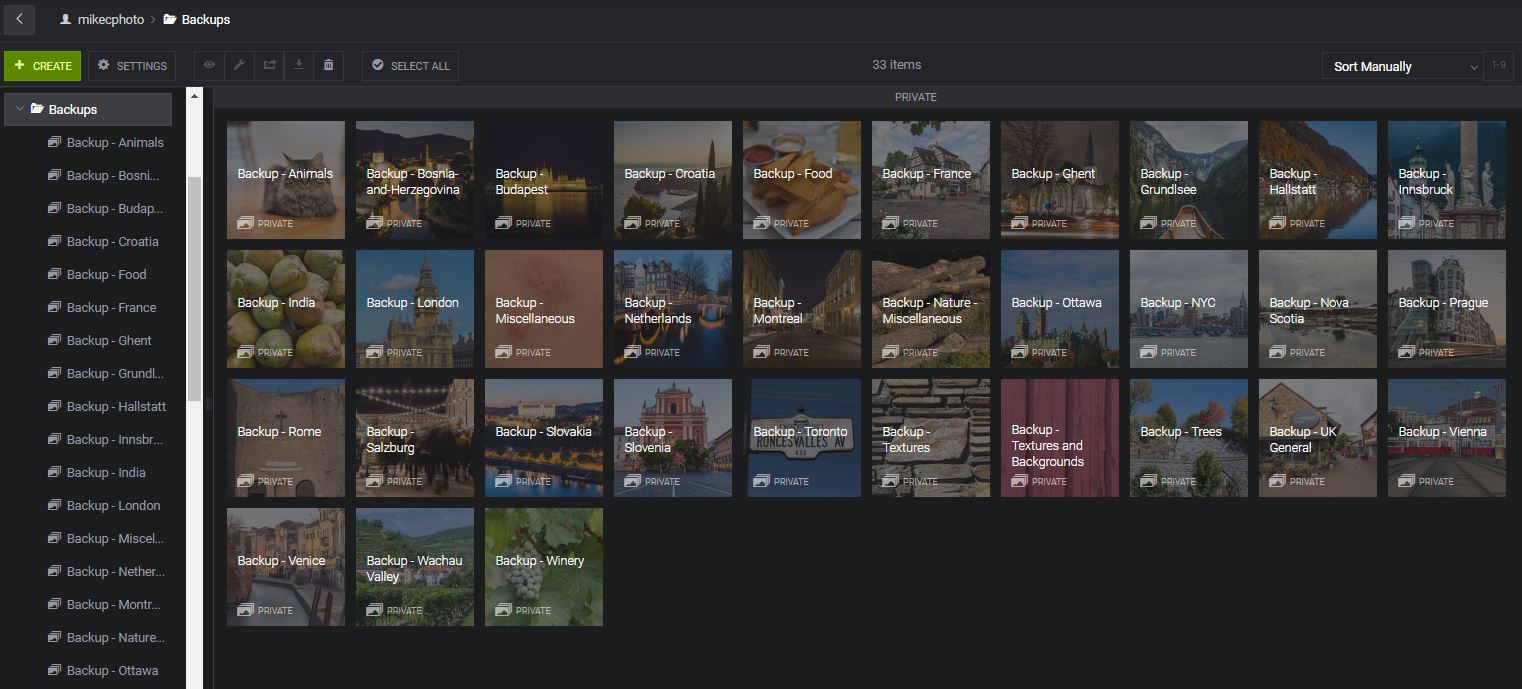 ADVERTISEMENT
CONTINUE READING BELOW
3. Use multiple memory cards
Sometimes memory cards fail or get lost. By having multiple cards and using them all to take photos you can spread the risk. I use multiple SanDisk Ultra 32GB Memory Cards
during a trip and often use different cards each day. Memory cards are really cheap these days which means you can get several high capacity cards without spending much at all. Using memory cards along with backing up onto external hard drives gives me peace of mind I am doing everything  I can to protect my photographs.
Summary
These are some of the best ways to backup and protect your photographs. By doing one or multiple of the above techniques then your images should be safe so that you can then relax without the worry that they could somehow get lost.