Plugins are extensions you can download for your WordPress blog and essentially hook onto your installation. There are tens of thousands of plugins that allow you to do almost anything you want, from enhancing the security and performance back end, through to adding cool visual features to the front end.  To make your life a bit easier and to help you decide on some of the best plugins, then keep reading. Here are some must-have plugins for your WordPress blog.
Yoast SEO
SEO (Search Engine Optimisation) is how search engines (such as Google, Yahoo etc) will find your website and rank your pages so that people searching for specific keywords will be directed to your content. The Yoast SEO plugin is one of the best plugins to help ensure your content is high quality and has good SEO. It comes with heaps of useful features, such as readability analysis, XML sitemaps, social settings such as enabling Twitter Cards and so much more.
One of my favourite features about Yoast SEO is the post-analysis box, which allows you to set a keyword and then the plugin checks that you have optimised for that word. As well as this it tells you the word count, readability analysis, allows you to set metadata and much more. I also recommend reading the Yoast SEO blog and signing up for their mailing list, especially in the early stages of your site to learn a bit more about SEO techniques.
Available as: Free or paid. I use paid but free is also good.
Website: wordpress.org/plugins/wordpress-seo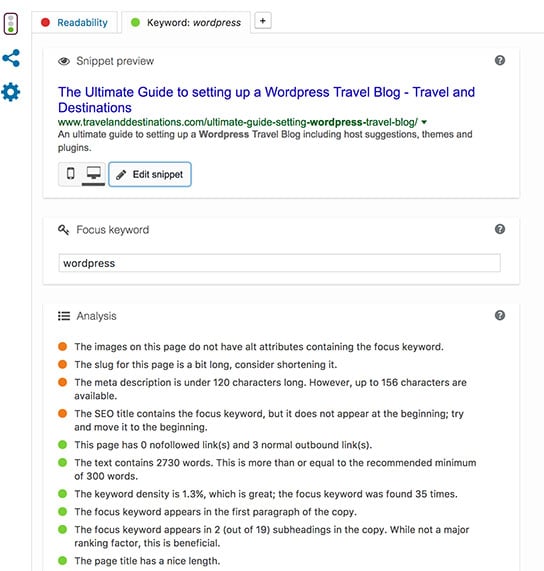 Jetpack
Jetpack offers a whole load of functionality to your site and they offer free or paid plans. The free plan provides site stats, an Image CDN called Photon (which speeds up image delivery on your site), XML sitemaps, downtime monitoring and lots more. They then offer paid versions that offer more features but check their pricing to decide if you need those features or not.
Available as: Free or paid. I use the free version.
Website: wordpress.org/plugins/jetpack
Wordfence
Wordfence will provide you with lots of enhanced security options for your blog, such as a Firewall, login security, scans etc, and it's easy to get lost with the number of options available. I tend to just have the default options set myself which seem to work fine with no problems. As well as this you can get email updates showing how many IP's have been blocked and alerts when you have updates available (which is also important for security).
Available as: Free or paid. I use the free version.
Website: wordpress.org/plugins/wordfence
W3 Cache
W3 Cache contains bucketloads of options allowing you to optimise your website and improve the speed. This combined with FastComet as your host provider will make your website super fast. FastComet technical support also advised on how to integrate the server settings with this plugin. I'm not going to say much, except install this plugin and you should see good results.
Available as: Free or paid. I use the free version.
Website: wordpress.org/plugins/w3-total-cache
Social Pug
When deciding which social sharing plugin to use I tried so many different options. I found Social Pug to be my favourite by far. This plugin provides sharing buttons for many social sites as well as plenty of themes and customisation options. With the paid version you get access to more social networks and more advanced customisation features.
Available as: Free or paid. I use the paid version.
Website: wordpress.org/plugins/social-pug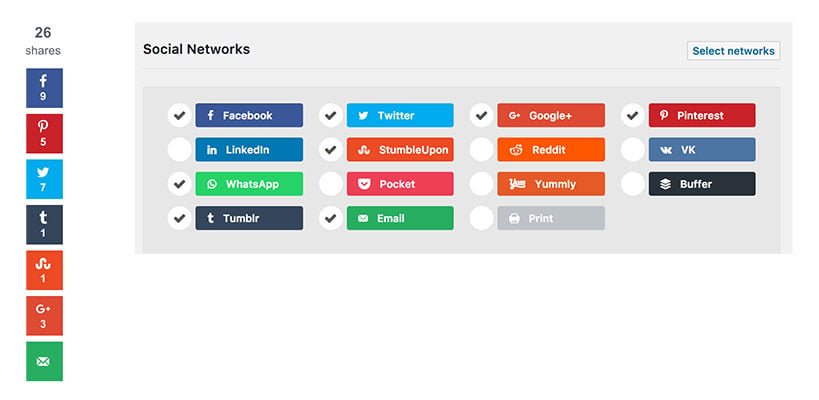 AccessPress Social Counter
The Access Press Social Pro counter is a great plugin allowing you to show off your social media followers/counts in a variety of styles. With the paid version you have access to more social networks, 20 themes and can also add a total followers count. The plugin looks professional and is a great addition to any WordPress blog.
Available as: Free or paid. I use the paid version.
Website: wordpress.org/plugins/accesspress-social-counter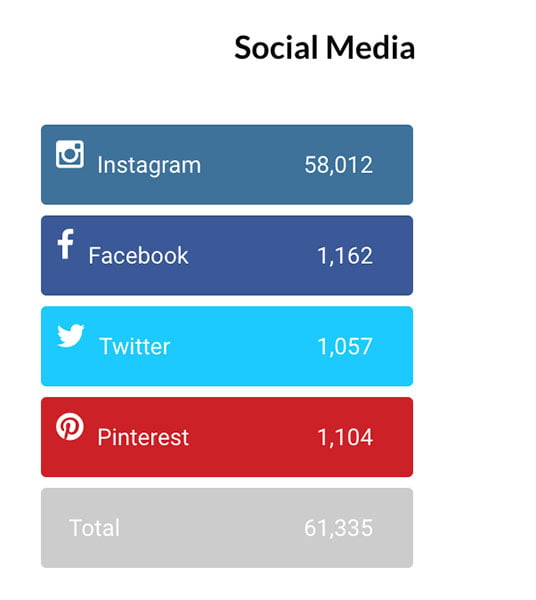 Instagram Feed
Instagram Feed allows you to embed your Instagram feed into your site. I used to use this plugin and do recommend it, although I turned it off as part of a design change. The WordPress plugin is easy to set up and has various settings allowing you to customise the appearance.
Available as: Free or paid. I'm currently not using this plugin, although I do recommend it.
Website: wordpress.org/plugins/instagram-feed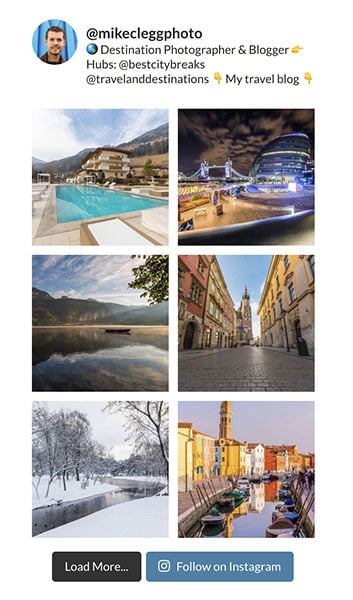 Box Zilla
Box Zilla is good for adding popups to your site. Popups can be seriously annoying, but if you set it up nicely (like I hopefully have), then it shouldn't be too much of a problem. This particular plugin has various customisation options, such as where the box should appear, when it should appear, and if someone closes it, then how long before it next appears.
Available as: Free or paid. I use the free version.
Website: wordpress.org/plugins/boxzilla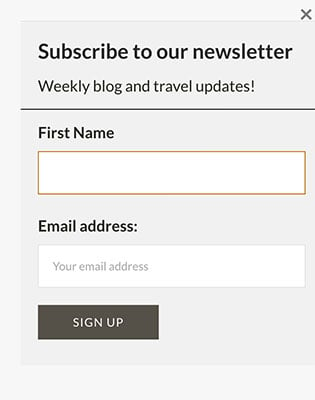 EU Cookie Law
If you have Europe traffic you have to notify users that you are storing cookie information. Cookies are stored on a visitors computer when they visit your website and are designed to remember certain visitor information. This may be from shopping cart options, authentication info, statistics and more.
Available as: Free
Website: https://wordpress.org/plugins/eu-cookie-law/
Really Simple SSL
One of the ranking factors on Google and potentially other search engines is that your site is secure and having an SSL certificate and setting the access protocol to HTTPS helps with this. Once you have an SSL certificate, which can be obtained for free from letsencrypt.org, you just need to activate the Really Simple SSL plugin. It pretty much sets everything up for you and converts all your HTTP links to HTTPS links. I was actually shocked at just how easy it was, and I managed to enable the SSL and secure my site in less than a minute.
Available as: Free/ Paid. I use the free version.
Website: wordpress.org/plugins/really-simple-ssl
Summary
So these are some of the must-have plugins that you should install on your WordPress blog.
Related Articles