Here you'll find my deliverables and associated fees for destination promotion and content creation.
How it works:
This service involves travelling to your destination and then delivering promotion and content.
Prior to the trip we would discuss exactly what you hope to achieve and agree on deliverables
I would then visit the destination and work via an agreed itinerary
While at the location I would be taking photographs, making notes, and posting Instagram Stories as well as posts (as applicable)
After the trip I will deliver the final agreed deliverables as well as a delivery report within one month
What the brand should provide:
The brand should provide:
Transportation from either London or Vienna to the destination. Ie flight/train etc
All ground transportation whilst at the destination
Hotel of good quality and with adequate security
Food and drink
Cover all costs related to agreed activities
Deliverables
This is the standard deliverables for a trip. These are included with my day rate (mentioned below). As well as these deliverables there are lots of extras available which are also further below.
Instagram Promotion
Blog content
1 high quality destination blog post on www.travelanddestinations.com. My posts are normally 1000 words+
Two backlinks included to reputable brands/pages (agreed before trip)
Example Deliverables
Blog posts:
Adventure Trips in Salzburger Saalachtal, Austria
An experience in Krakow with Sheraton Hotels
Instagram posts: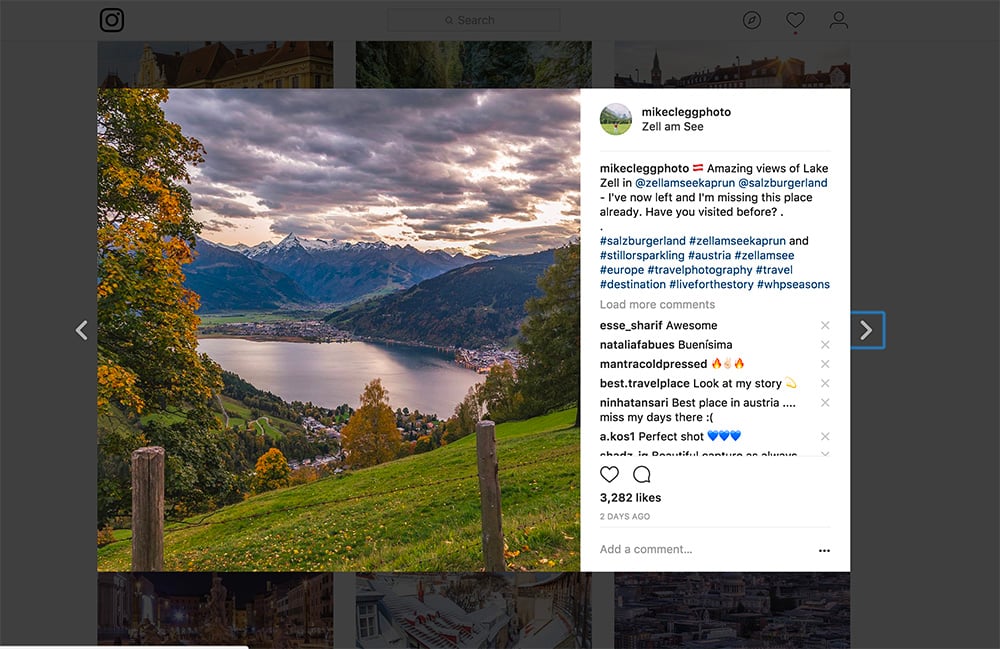 Instagram Stories on @mikecleggphoto
Low resolution images (high resolution and full quality provided in deliverables).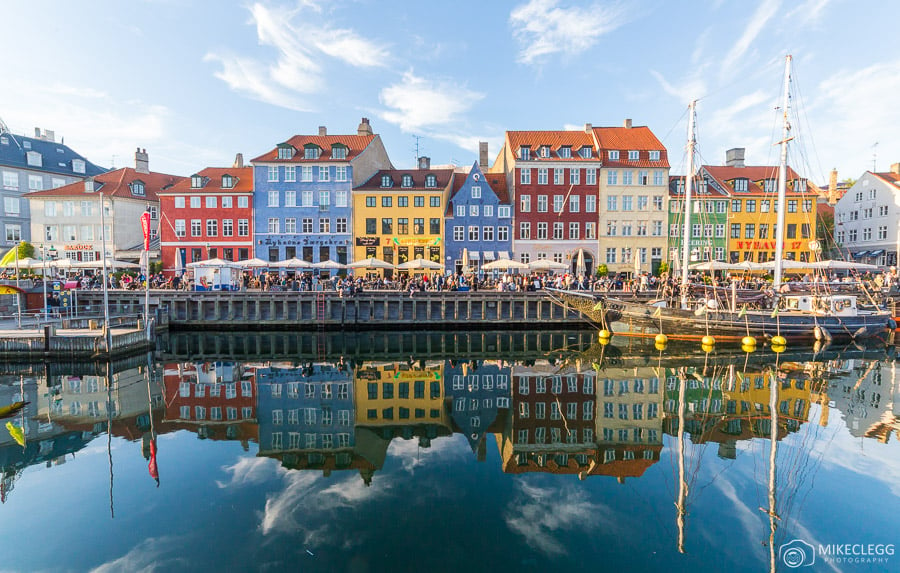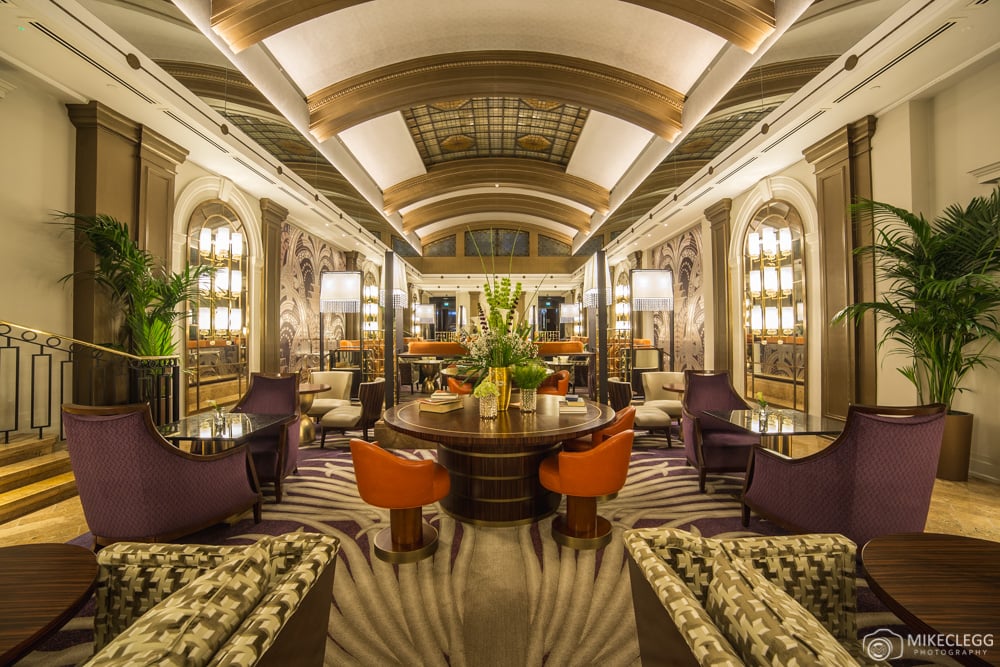 Service Cost
In exchange for professional services my day rate and fees for any extra deliverables are below:
Day Rate
£150 per day which includes the deliverables mentioned above (Instagram promotion on @mikecleggphoto and one blog post).
Extras
On top of the standard rate and deliverables the below are optional.
Extra blog posts
£150 per blog post of around one thousand words
2 backlinks of your choice to reputable brands
High quality images included in the blog post
Example of blog post: Hiking and Day Trips to Bohemian Switzerland, Czech Republic
Picture deliverables
Option 1: 1-9 pictures:  £ 150 / image
Option 2: 10-19 pictures:  £ 125 / image (Saving of 16% per image vs option 1)
Option 3: 20 or more pictures:  £ 100 / image (Saving of 33% per image vs option 1)
Extra Instagram Promotion
Here is some extra promotion that I can provide:
Takeovers
Social media takeovers on your Instagram account
Cost: £100 per day for up to 3 posts
Guest blog post on your site
I can provide a guest post on your site, which is around 1000 words
Pictures would be provided for the guest post max 1200pixels wide
A backlink should be provided to this site in the post
Cost: £150
Example of guest post: www.salzburgerland.com/en/mike-clegg
Other terms
There is a minimum charge of £450 for a 3 day trip
Social stats and impressions will be provided one month after the trip
Posts on @mikecleggphoto will be online for at least six months from posting, after which they

may

be archived
Backlinks should be to reputable brands and services and should be provided and agreed upon in advance of the trip
Photography content
 Images would be included with an exclusive license but with exceptions**. On the completion of the trip you would receive a private gallery of images for you to choose from. After your selection I then provide a download link. Images can be provided in jpeg or tiff formats. (Examples pictures available on my photography portfolio www.mikecleggphotography.com)
**The images are provided with an "exclusive license with exceptions" which means they can be used on www.travelanddestinations.com in posts, as well as on my social media accounts mentioned above and finally on my photography portfolio. The images licensed to you however will not be further sold. If you wanted to buy the images outright that would incur additional costs.
Other requirements/ custom requests
Of course I can offer custom packages. Please get in touch with your requirements and budget.
Get in Touch
Sounds good? If so please get in touch using the form below. I look forward to hearing from you!
[ninja_form id=4]