Saalachtal is an area in the SalzburgerLand region of Austria. It is located towards the west of the country and close to the Austrian-German border. Saalachtal consists of four communities or areas which are Unken, Lofer, St Martin and Weißbach. These communities are all nestled in a valley with the Saalach river flowing through them. The region would be great to visit throughout the year, where you'd have skiing in the winter, and then hiking, climbing, cycling, rafting and other adventure activities in the warmer months. Below you will find some of the awesome adventure activities that I got up to during my trip to this area in the summer.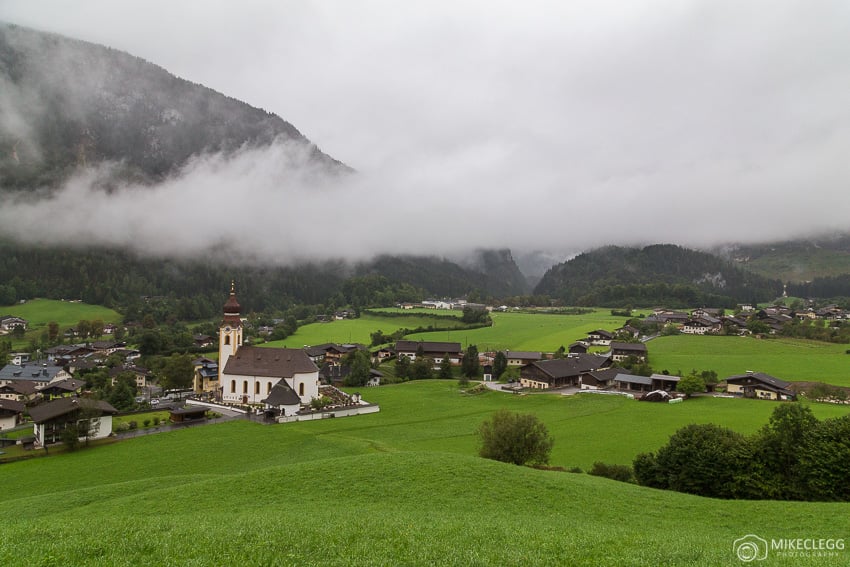 ---
Adventure activities for the summer
Here are some of the adventure activities you can do during the summer in Saalachtal.
Climbing Via Ferrata
One of the first activities I tried during my trip was climbing using a Via Ferrata in Weißbach. This was through alpinskischule.at (German website). The Via Ferrata is a climbing route and involves a thick steel cable that is attached to the rock face using strong pins. In Weißbach we did the Die Zahme Gams route. This is an entry-level/beginners route that goes up the mountain in a zig-zag type fashion up to 110 meters high.
When you arrive you get kitted up with a harness, as well as a helmet and gloves. You will then walk to the base of the climb and go through a safety briefing and be taught how to use the two carabiner clips which attach to the Via Ferrata cable. It's important to note that you can't undertake this activity if there is lightning, as if that hits the metal cable you'll be in trouble. If undertaking this activity on your own you can use a weather app such as the Weather by WeatherBug (IOS version) to check the movement of rain clouds and storms. Although you can still climb in the rain (when there's no lightning/storms), I wouldn't recommend it, as the rocks would be slippy and the chances of a bump would be higher.
Once we started our climb me and the others in the group slowly made our way up. It wasn't too hard and assuming you are somewhat fit you'd probably be able to do this climb. The activity also felt very safe and if you follow the technique of the instructor then you should have minimal risk.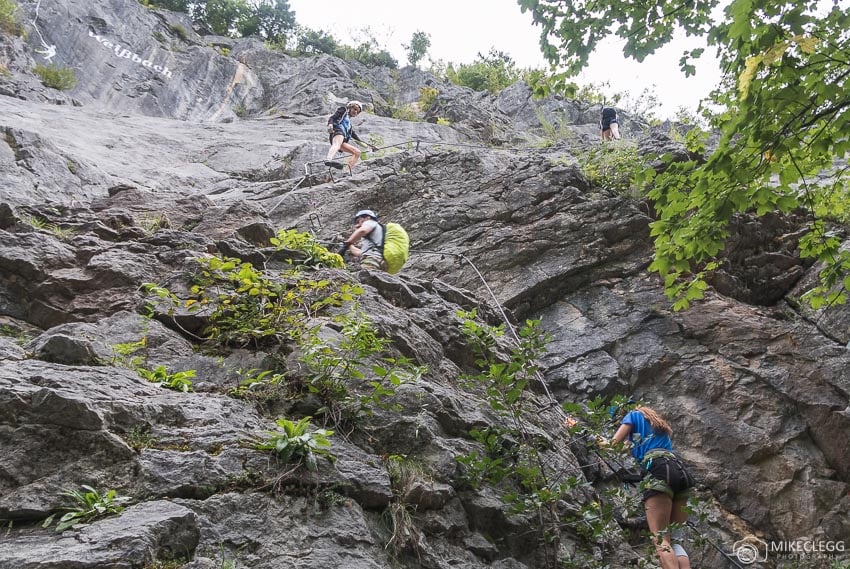 White Water Rafting
The Saalach river makes for a perfect place to go White Water Rafting. This involves going down the river in a large raft/boat and using paddles to steer. You will work with your teammates to control the boat (but also have lots of fun). When on the river you will go on rapids, past big rocks and may even get to swim for a bit.
During my visit, I went on the "7 Rapids Tour" with www.base-camp.at/en which involves an 8km stretch of the river and is a level 3+ out of 7 for difficulty. We got kitted up in our wetsuit, life jackets, put on a helmet and then had a thorough safety briefing, as well as instructions on how to operate the boat and work together as a team.
Our guide Chris then led us into the river to start. He would shout out commands for how we should control the boat, such as "left forward" (meaning the team on the left side of the boat paddle to go forward).
For the more dangerous and fast (but also fun) sections of the river, we had to work together as a team, listening to Chris's instructions. During quieter and safer areas we then had a bit of fun, such as flipping the boat, floating down the river in our life jackets,  raising the front of the boat as if it was a speedboat, and standing at the bow. Overall it was heaps of fun and an incredible experience.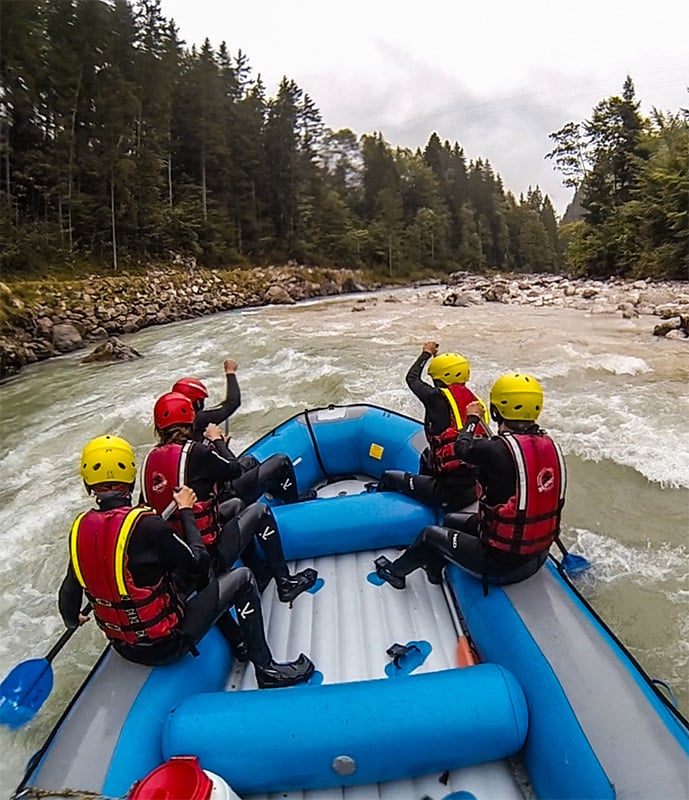 Hiking in Almenwelt Lofer
In Lofer you will be able to get the gondola Almbahn (or drive if it's closed) up the mountain to Almenwelt Lofer, which is a beautiful mountainous and picturesque area. This area is used as part of the ski resort in the winter seasons, but during the summer and warmer months you can hike or use a mountain bike to explore. A few things you'll be seeing up here are breathtaking views over the mountains and landscape, lots of local cows grazing, traditional Austrian huts, and some beautiful lakes. While here you should take a moment to sit, relax and appreciate just how peaceful and serene the view is.
If you'd like to read a little bit more about this area and the hikes head to lofer.com/en…almenwelt-lofer.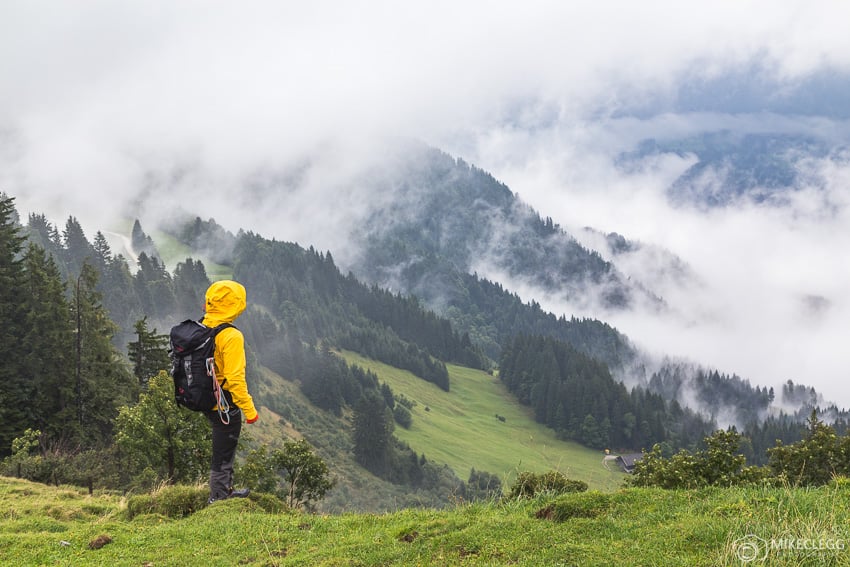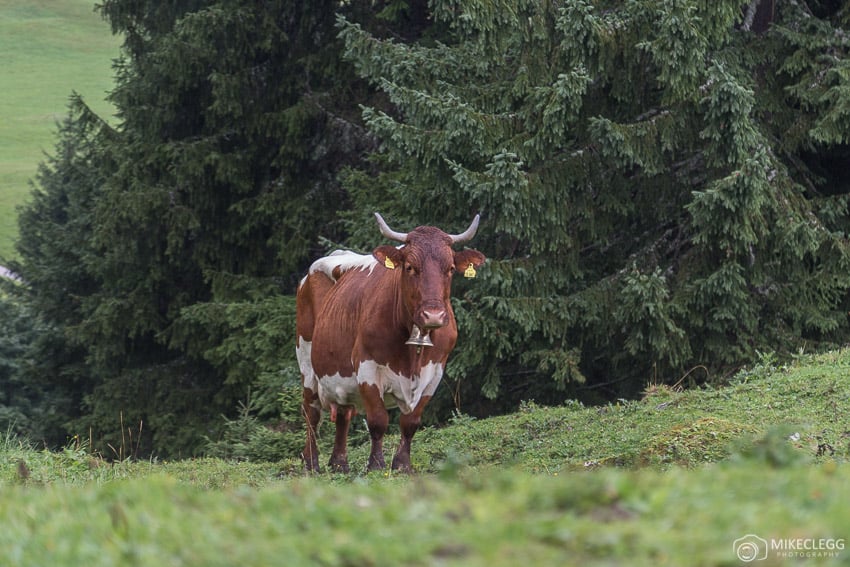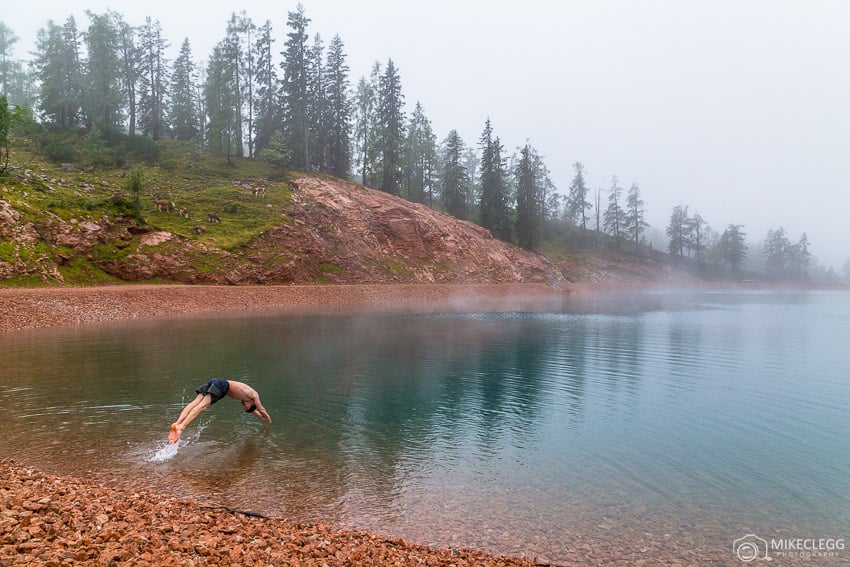 Exploring the Vorderkaserklamm Gorge
Close by between St Martin and Weißbach you'll find the impressive Vorderkaserklamm Gorge, which has a fast stream running through it and leads to a waterfall. The Gorge was created by the Oedenbach River and glaciers around 12,000 to 14,000 years ago and is now a national monument since 1977. It makes for a fun hike up (and through) and once you get to the main start point you'll be walking along a man-made platform. This then leads you through the dark crevasses of the Gorge and whilst doing so you'll see and hear the wild rush of water below you.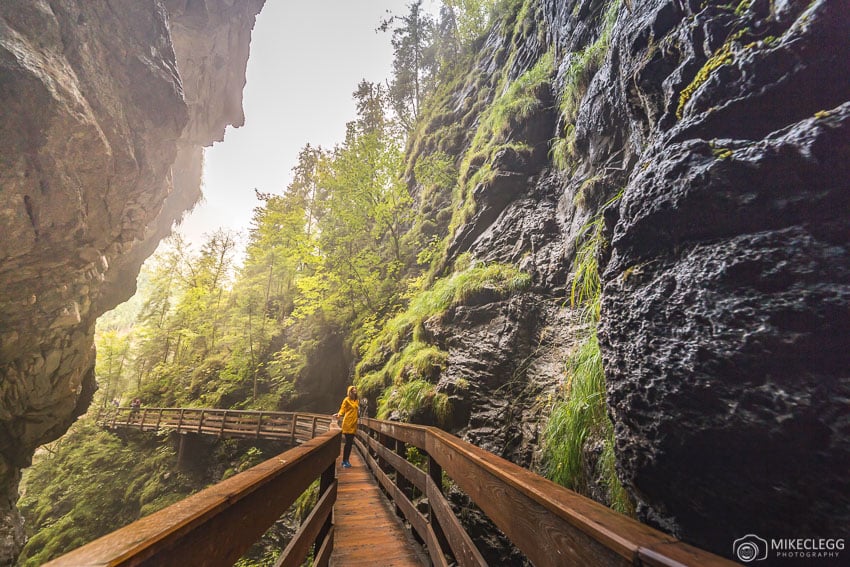 Other things to do in the summer
A few other activities which I didn't try during this trip include canyoning, canoeing and kayaking, bouldering, mountain biking, wild swimming and various others. You'll find more information on things to do in the summer on www.lofer.com/en/things-to-do-in-summer
---
Things to do in the Winter
Although I didn't visit Saalachtal during the winter here are a few things you can do during that season.
Skiing, snowboarding and other winter sports:
Throughout the winter months, the green landscape puts on its white coat and you'll have the opportunity to ski down the slopes. In Almenwelt Lofer there is 46km of pistes. This includes 32km of blue runs, 12 red runs and 2 black runs. Should there be bad snow then there are plenty of snow cannons that can cover 75% of the runs.
Head to lofer.com/en/things-to-do-in-winter for more information on the winter activities available.
ADVERTISEMENT
CONTINUE READING BELOW
---
Other useful information
Getting there
To get to the various areas in Saalachtal you could arrive by public transport to Salzburg and then either get a transfer with your hotel, taxi or rent a car. Another option would be to drive if you live a reasonable distance. Or being on the border of southern Germany you may also be able to travel from that region.
SalzburgerLand Card
Using the SalzburgerLand Card you will be able to get free or discounted admission to 190+ activities in the SalzburgerLand region. Such as free entry to the Vorderkaserklamm Gorge or up the gondola Almbahn to Almenwelt Lofer.
Where to stay
During my visit I stayed at Landhotel Kirchenwirt in Unken. This hotel was nice, felt very Austrian and provided a decent breakfast with strong coffee. You can also relax in the bar in the evening and have some drinks.
For other places to stay start your search on Booking.com or use the map below.
Tourism websites
Head to lofer.com/en and salzburgerland.com/en for more information on visiting Saalachtal and Salzburgerland.
To keep up to date with the latest pictures they post on social media, head to their Instagram accounts: @salzburgersaalachtal and @salzburgerland.
---
Summary
For me as someone who loves to be outdoors with nature, and to do adventurous activities, then visiting Saalachtal was a fantastic experience. I also thought the landscape was stunning and loved seeing all the local cows going about their life.
Want to see some of the highlights from the trip? Check out this video that SalzburgerLand Tourism made.
Disclosure: This trip was in partnership with the local tourism boards to discover and show what this area of Austria is like. All thoughts and opinions are my own.
Related Articles