Are you thinking of visiting Sri Lanka but need that extra push to go ahead and book? Maybe you're cautious given the negative news reports about the country following its economic crisis in 2022. Well, read on for reasons why now is actually a great time to visit Sri Lanka and why you should definitely go ahead and make it your next trip.
---
1. For its wildlife
Yala National Park in the southeast of Sri Lanka is known as having the highest concentration of leopards. Of course, being wild animals, a sighting of these beautiful but elusive big cats isn't guaranteed, but you'll certainly have the best chances of spotting one here.
But Yala National Park isn't the only place to go on safari in Sri Lanka, and leopards aren't the only animals you can see. In fact, Sri Lanka has become one the best safari destinations in the world (and certainly outside of Africa) thanks to its abundance of national parks, diverse wildlife, sustainable approach to conservation and affordability.
Another popular safari option is Udawalawe National Park which has a large open landscape and a herd of around 250 elephants making it a great place to spot one of these majestic creatures.
Whichever National Park you visit you'll also have the opportunity to spot plenty of other wildlife including crocodiles, monkeys, water buffalo and many types of birds.
2. The local people are some of the kindest in the world
The people in Sri Lanka are some of the friendliest, most hospitable and kindest in the world. Talk to anyone who has visited Sri Lanka and chances are it won't be long before they tell you the same thing. From a restaurant owner offering to drive you home because it's raining (even though they are in the middle of a fuel crisis), to walking you to the bus stop to make sure you get on the right bus, to offering you free juice and cake (all true stories), Sri Lankan people are amazing.
This leads onto the fact that the country is also incredibly safe. Even as a solo female traveller you can walk around in the evening without worrying and without the harassment that you might expect to experience in other countries.
ADVERTISEMENT
CONTINUE READING BELOW
3. The food is amazing
It goes without saying that the food in Sri Lanka is incredible. Similar to what most would recognise as Indian food but with its own unique dishes, popular meals include daal (lentil and coconut milk curry), kottu roti (chopped roti bread with onion, spices, vegetables and sometimes meat or egg), egg hoppers (a thin pancake shaped like a bowl with an egg in the centre) and coconut sambal (grated coconut with chillies and red onion).
Being an island there's also lots of fresh fish, and you'll often find beachside restaurants set up a BBQ in the evening so you can eat your fish with your feet in the sand.
Fish aside, Sri Lanka is a paradise for vegetarians with most of the traditional curries being vegetable based. And even vegans won't have any issues here as coconut oil and coconut milk is generally used rather than usual dairy products, meaning you'll find a lot of the local dishes are unintentionally vegan-friendly.
4. The beautiful beaches
Being an island it's no surprise that Sri Lanka has an amazing coastline full of gorgeous beaches.
In the northeast of the island around the small town of Trincomalee you'll find some stunning white sand beaches. Uppuveli Beach is one of our favourites, with perfect white sand and calm turquoise waters.
On the south coast you'll be spoilt for choice. There's the perfect semi-circular bay of Hiriketiya Beach, the chilled-out Unawatuna, the surfer's paradise of Weligama or the palm tree-lined beaches of Mirissa.
ADVERTISEMENT
CONTINUE READING BELOW
The nature and landscapes
But Sri Lanka isn't just beaches. The middle of the country is incredibly green. Nestled in the hills of the tea country you'll find the popular town of Ella. It's a great place to spend a few days getting out into nature and hiking around the gorgeous scenery. Two of the best hikes are to Ella's Rock and Little Adam's Peak. Both can be reached by walking straight from the town centre and can be done by anyone with a reasonable fitness level (Little Adam's Peak is the easier of the two), but both provide incredible views over the Sri Lankan countryside.
For something more strenuous, try the hike to Adam's Peak near Nuwara Eliya. Considered a sacred pilgrimage site for Sri Lankans, it's an amazing hike to the top of the mountain providing awe-inspiring views, especially at sunrise.
Tour Ideas
The history and culture
Sri Lanka is a country rich in culture and there are some amazing cultural spots that you should visit whilst here. One of the most famous is Sigiriya Rock Fortress. The ruins of an ancient palace and fortress complex sit on top of a 180m high rock pillar which juts up into the sky from its largely flat surroundings. Also called Lion's Rock, it is a UNESCO world heritage site and one of the most iconic images of Sri Lanka.
One of the best places to visit to satisfy your Sri Lanka culture fix is the city of Anuradhapura. Famous for being the ancient capital of Sri Lanka, it has a vast collection of ancient temples, stupas and monasteries covering an area of 40 sq km.
Other important cultural sights include the Dambulla Cave Temple which contains many murals and Buddha statues, and "the temple of the Sacred Tooth" near Kandy. Containing the relic of the tooth of the Lord Buddha it is another World Heritage Site.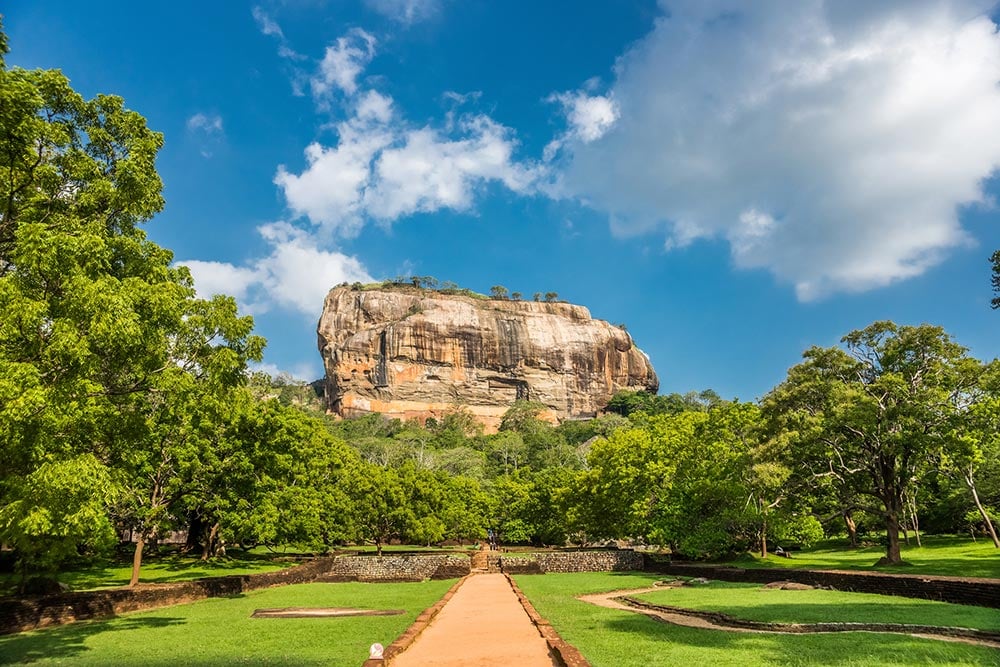 It's extremely affordable
It's well known that Sri Lanka is facing an economic crisis at the moment which has caused its currency to collapse. Whilst this is of course an extremely sad situation for the local people who have to struggle with rising prices, it does mean that Sri Lanka is one of the most affordable countries to travel to right now.
To put it in perspective, at the beginning of 2022, $1 USD would get you 200 Sri Lanka Rupees, now, at the start of 2023, it will get you nearly 370 Rupees (at the time of writing). For tourists converting foreign currency that makes Sri Lanka amazing value for money, and it's very easy to get a local meal for $1 and a double room in a local guesthouse for around $10.
More importantly, many Sri Lankans rely on tourism as their main source of income and tourism is also Sri Lanka's third-largest source of foreign exchange, meaning it's also more important than ever for tourism to resume in the country.
ADVERTISEMENT
CONTINUE READING BELOW
There is plenty to see and do
From surfing by the coast to hiking in the tea country, there's a whole range of activities on offer in Sri Lanka depending on your interests. You can go on safari, take a cooking class, or visit a tea plantation. Visit ancient Buddhist temples, botanical gardens or colonial forts. Relax on the beach or explore national parks. The list goes on. One thing is for sure, whatever your interests, you won't be short of things to do here.
To take THAT train ride
If you ask anyone about Sri Lanka, chances are they'll know about its famous train ride. Instagram is full of photos of people hanging out of a train as it trundles through incredible scenery, and these images have made the train ride between Kandy and Ella one of the must-dos when visiting Sri Lanka.
It's an iconic and beautiful trip, the views along the ride are stunning and it really is one of the most scenic train journeys in the world.
Summary
There are so many reasons to visit Sri Lanka. It's a beautiful country with so much to offer, so go ahead and book your trip there.
---
Tours and activities for Sri Lanka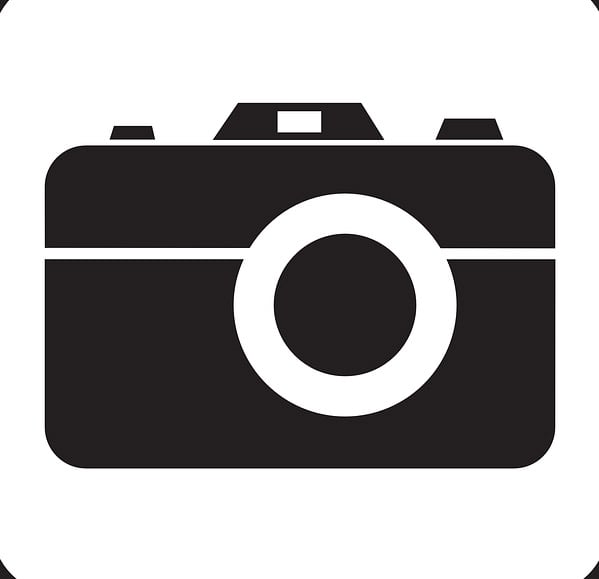 Related Articles