Sri Lanka is located in the Indian Ocean, south east of the Arabian Sea. It is a country mostly known for its tourist resorts and incredible landscapes. The country is full of fantastic places to see from bustling cities, ancient temples and national parks. Here are some of the best and most beautiful places to visit in Sri Lanka.
1. Colombo
The capital, Colombo, acts as a great port of entry before heading out to see some of the scenery, historical monuments, attractions and sights that Sri Lankan holds. Colombo, the economic and legislative capital of Sri Lanka, should be your very first stop. The city will provide you with local food stalls, historic shops, and fancy cafes.
Sri Lanka is known for its parks. One of them is Galle Face Green in the heart of Colombo. Although known for its beautiful grassland it has become more of a business hub over the years.
You May Like
2. Sigiriya Rock Fortress
In the northern Matale District near the town of Dambulla lies a magnificent Fortress made up of a column of rock around 200 meters high. The rock fortress consists of spiral staircases that lead up the mountain to the top of the plateau which boasts a monastery and panoramic views. On the way up there, are frescoes that make the whole face of the hill seem like a giant art piece.
It is a magnificent piece of old age engineering that leaves archaeologists baffled to this day.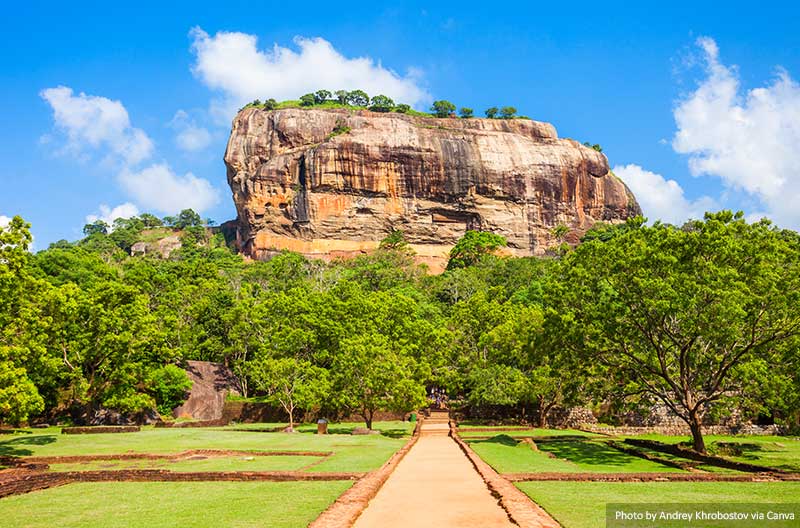 Tour idea
3. The Galle Fort
Galle Fort is located on the Bay of Galle on the southwest coast of Sri Lanka. It was first built by the Portuguese and then later fortified by the Dutch. The vicinity of Fort Galle consists of souvenir shops, clothing stores, as well as places to relax and eat. Fort Galle is an amalgam of Asian and European architecture. Besides a beautiful ocean, tourists can enjoy views of the sea, the sky and the sight of the beautiful structure that still stands strong.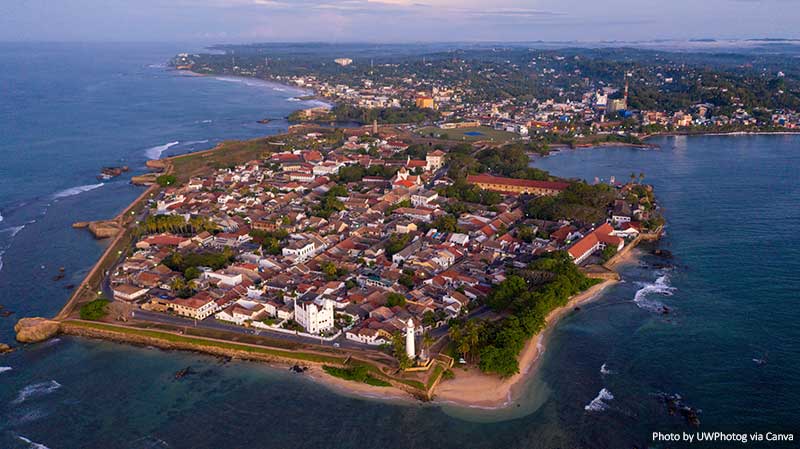 ADVERTISEMENT
CONTINUE READING BELOW
4. Sri Pada/ Adam's Peak
While there's a lot of speculation to Adam's Peak in regards to the footprint located at the summit, it holds its place as a mountain with a breathtaking view. At the summit is a casted stone footprint, which Buddhists consider the footprint of Buddha, whilst Hindus think Shiva stepped there and Muslims and Christians suppose it was the stepping stone for Adam.
The journey to the summit consists of around 5000 steps, but this is made easy with food and tea stalls along the path allowing you to stop and have a break while on your way.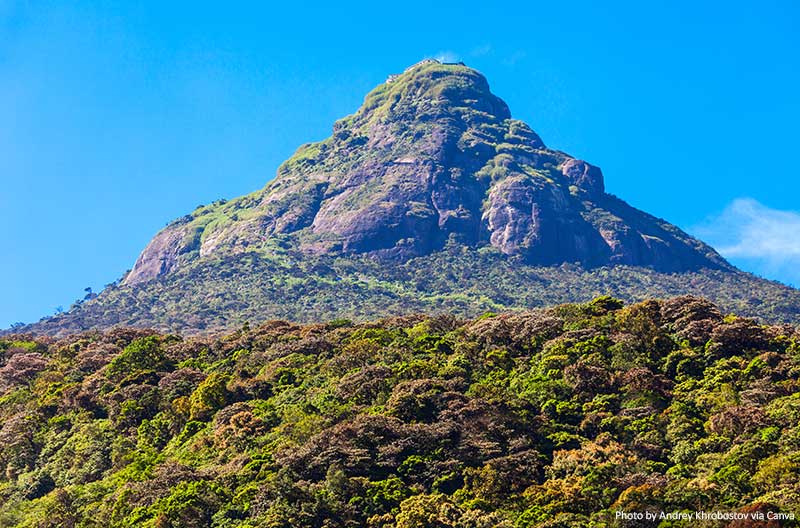 You May Like
5. Kandy
Kandy is a major city located in the Central Province of Sri Lanka. It is home to many attractions reeling in tourists from every part of the globe.
One of the best attractions is The Temple of the Tooth of Buddha. While Buddha was on his deathbed, a tooth was taken from him and smuggled from India to Sri Lanka within the hair of a princess after the fall of her father's kingdom. A temple had been built by the people dedicated to the tooth that belonged to Buddha.
Today, a ritual is held several times a day and visitors and devout followers are given a chance to marvel at the tooth held in its display.
Also nearby is the Botanical gardens and the Udawattakele Forest Reserve. These are excellent to gain a breath of fresh air from the diverse plant and animal wildlife.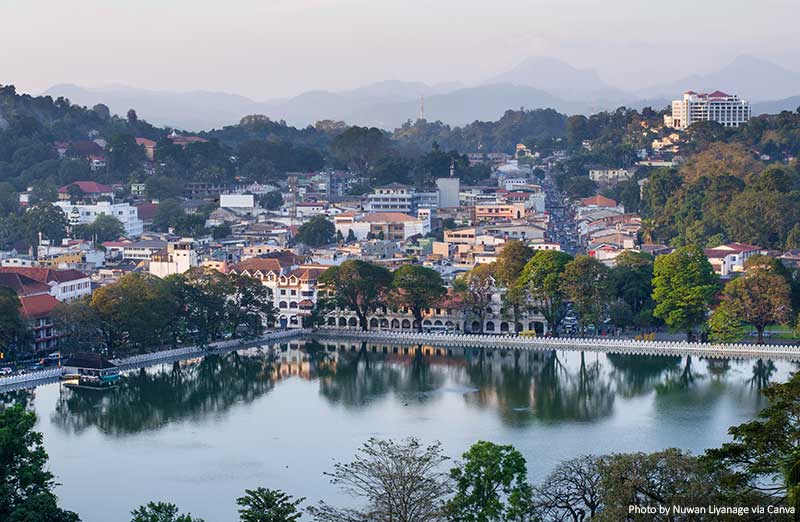 6. Dambulla Cave Temple
The Dambulla Cave Temple is a UNESCO World Heritage Site. Here Buddhists pilgrims all over the world come to this temple to pay homage to Buddha. Full moon days are jam-packed with devotees as there is no entry fee. These caves consist of statues and paintings of Buddha where the devotees come to pay tribute.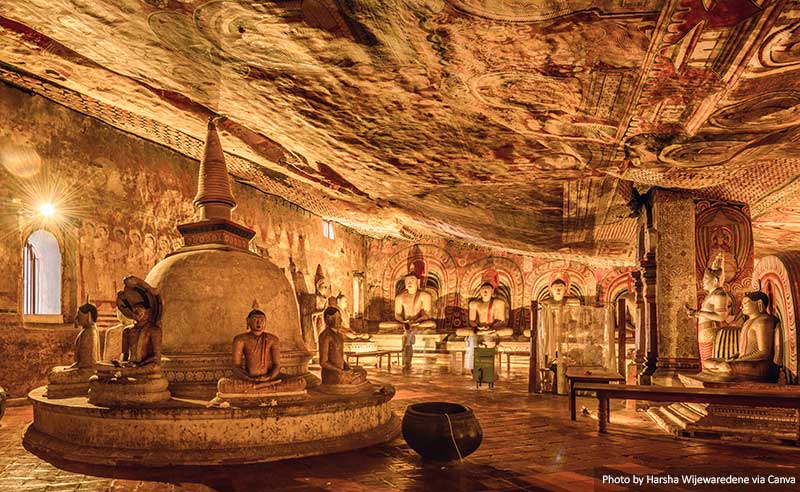 7. Udawalawe National Park
Udawalawe National Park houses a multitude of diverse wildlife. It constitutes diverse geography and habitats ranging from marshes, tributaries, grasslands, and forests.
The park mainly aims at jeep safaris which provide a tour of the whole park where you may see wild animals up close. Udawalawe National Park has received many positive reviews and continues to maintain its good reputation.
Tour Idea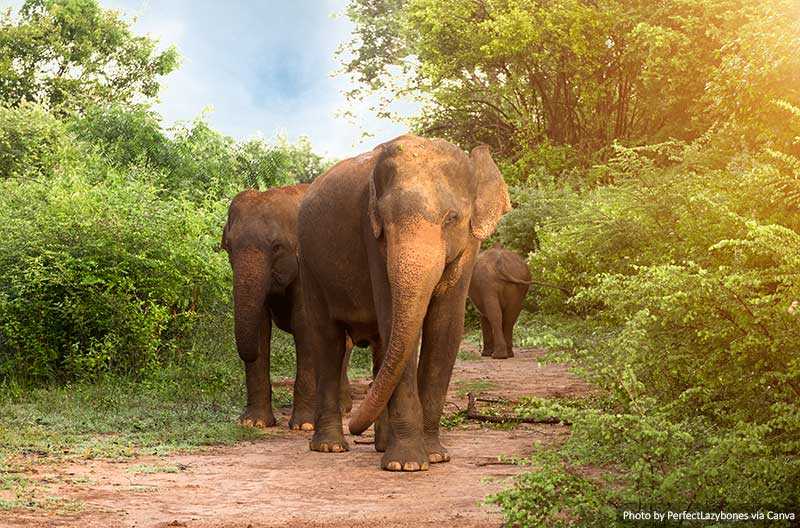 ADVERTISEMENT
CONTINUE READING BELOW
8. Yala National Park
Besides the Indian Ocean lies Sri Lanka's second-largest National Park. It is claimed that the infamous mythical Hindu antagonist, King Ravana established his Kingdom here.
The park is home to a diverse range of wildlife including buffaloes, leopards, peacocks, fowls, crocodiles, and mongoose. This variety is what makes the park one of the best to visit.
Guides make sure to exercise their knowledge about the wildlife park and also entertain the tourists. It is a place where animal lovers feel at home and coming here definitely makes the most out of a trip to Sri Lanka.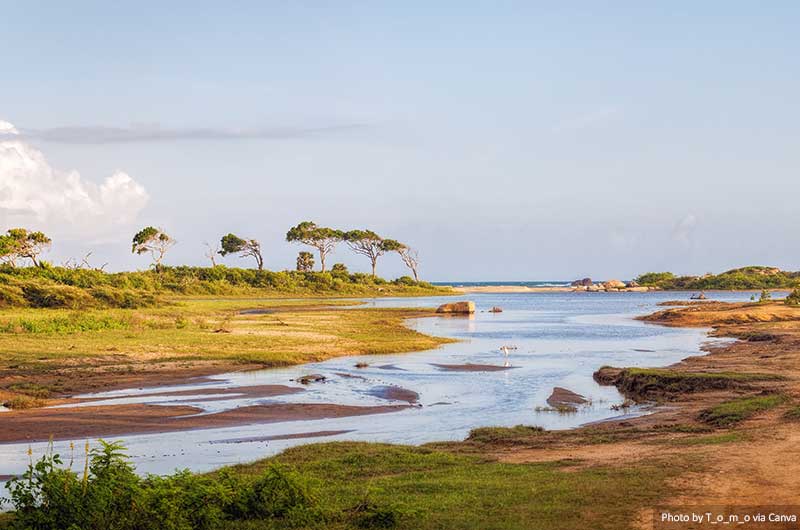 9. Arugam Bay
Arugam Bay was once home to the ancient people of Mattakallappu Desam. It mostly attracts tourists who seek out surfing or relaxation on the beaches. It is also recognized as one of the top surf destinations in the world.
Those who don't have a thing for surfing can relax next to the sea and also enjoy stays at exclusive beach houses or visit restaurants serving up every kind of food imaginable.
Deep-sea diving and snorkelling are common allowing you to see vibrant coral reefs and marine life. Many restaurants are also located near the seashore and serve a variety of dishes as well as Sri Lankan cuisine. Some people spend their time relaxing and sunbathing.
10. Nuwara Eliya
Nuwara Eliya is a hilly city in the Central Province of Sri Lanka and home to Gregory Lake.  Many bird watchers visit Victoria Park to observe rare species of birds like the Indian Blue Robin or the Pied Thrush. Nuwara Eliya could also be considered as a hub to visit Galway's Land Bird Sanctuary or to Horton Plains National Park. Nuwara Eliya is also famous for the tea that it grows.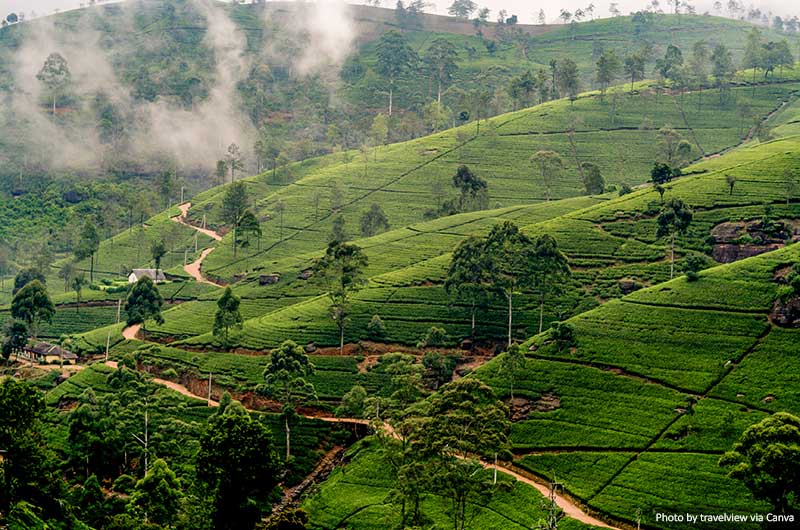 11. Polonnaruwa
Polonnaruwa located in the North Central Province of Sri Lanka has been declared a World Heritage Site by UNESCO. It contains the remains of the ancient Kingdom of Polonarruwa which was founded in the Chola Dynasty.
Today, tourists come here to get insight into what remains of the ancient kingdom as it is considered one of the greatest planned archaeological relic cities.
The luscious foliage, ancient architecture and overall beauty of the city attracts tourists from all over the globe to indulge in what was a great civilization thousand of years ago.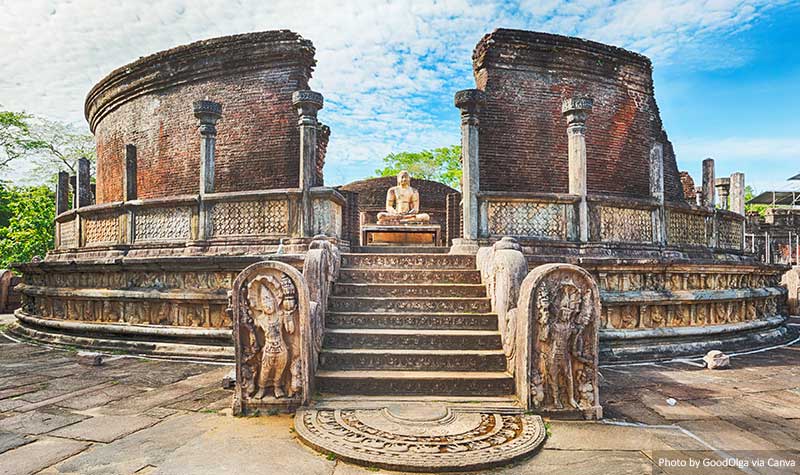 Summary
Sri Lanka has so many wonderful places to discover as well as the ones mentioned above. It's worth planning your itinerary so that you can see as much as possible during your trip. Planning a trip? See our guide.
---
Tours and Activities
Start Booking
Here are some top options to book your hotels, activities, flights and other transport:
---
Please note that we get a small commission if you purchase via our referral links. We use this to invest in new content and improving this website. Thanks so much for your support.
Related Articles