Planning and booking a trip can at first be a stressful and difficult affair. You'll have heaps of decisions to make and can sometimes go around in circles before you get anywhere. To help make planning and booking a trip easier we've put together a guide to help you. Here are the steps for planning and booking a perfect holiday.
---
Step 1: Decide on the length of the trip
First, how long do you want to go away for? Do you have a lot of time off or are you restricted by a vacation/holiday allowance? Those with limited time off may want to consider a city break, or if you're after some sun then a beach holiday. If you have time on your side and can travel for a more lengthy amount of time, even over a week, then why not consider a multi-destination trip. Travelling this way comes with heaps of benefits. You could also look on package holiday websites such as G Adventures or TUI to work out how long you might need.
---
Step 2: Decide where to go and the type of holiday
Next, where should you go on holiday? Well, this will partly be decided by what kind of trip you want, as well as if it should be a package holiday or if you want to book everything separately. Luckily there are heaps of ways to find ideas on where to go, from researching online, word of mouth, following inspirational travel accounts on Instagram, guides books, travel agents and plenty more ways.
To help you find ideas on places to go we have articles for all the seasons such as:
As well as articles on specific interests including:
You'll many more articles with travel inspiration and holiday ideas on this site.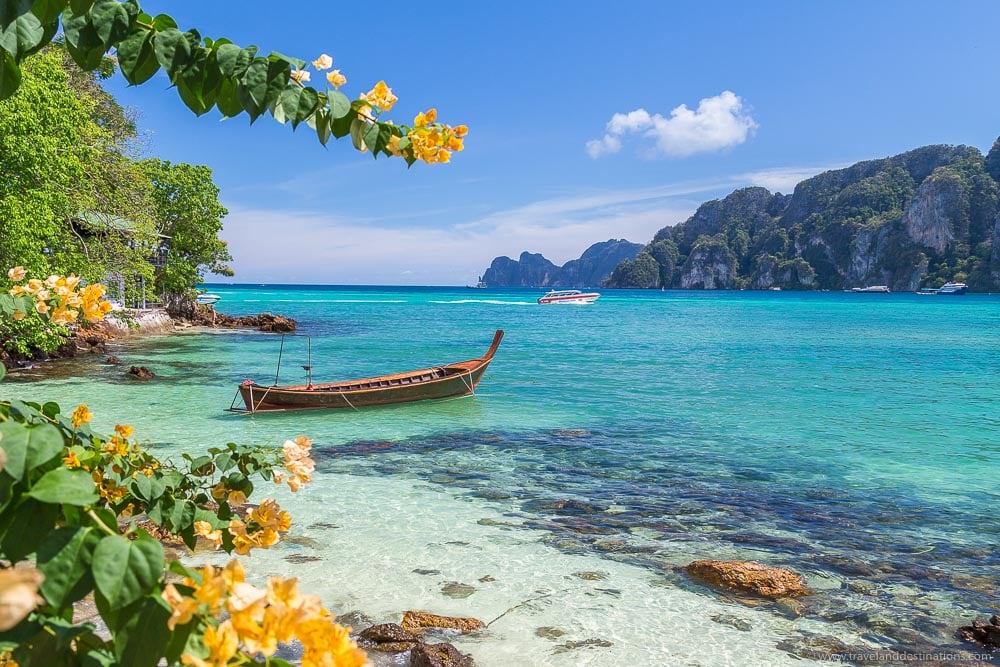 ADVERTISEMENT
CONTINUE READING BELOW
---
Step 3: Set a budget and start saving
Often one of the hardest things to do for travel is to save up enough money to pay for it. Such as for flights, hotels, activities and food. Depending on your disposable income you may need to be creative in the ways you save money and also make sacrifices. But in our opinion, travelling and seeing the world, experiencing the culture and opening up your perspectives is one of the most valuable things you can do.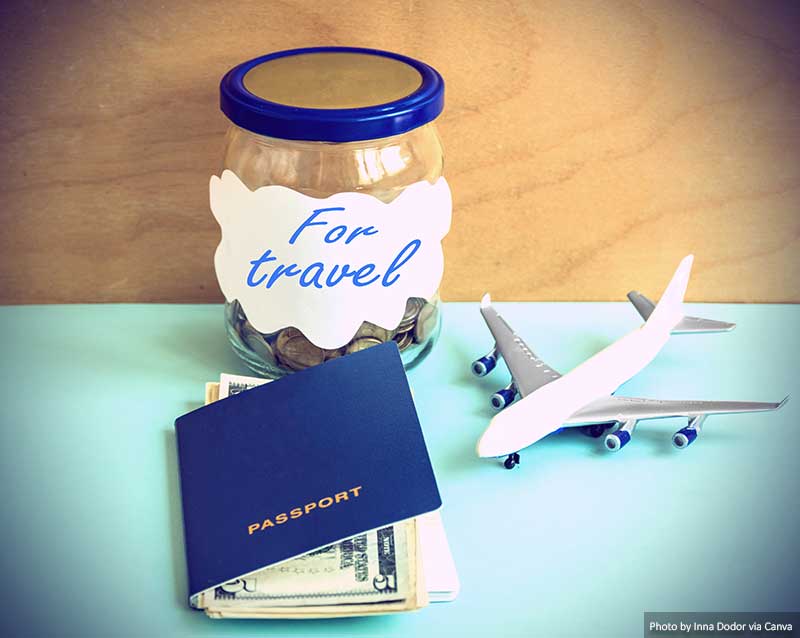 ---
Step 4: Check your passport and the visa requirements
Not the most fun part of planning a holiday but very important. You should always check the entry requirements for the destination you're looking at visiting. This includes visas and any specific requirements you may have. Sometimes getting visas is a lengthy process, or might even require you to submit your passport for processing, hence why you should do this before you start booking. For UK citizens you can use the government's official site gov.uk/foreign-travel-advice to find your answers. Many other countries should hopefully have the same system in place or check on the official websites of the destination you're planning to visit. This can include government sites and sometimes their official tourism websites can contain the information that you need.
TIP
A visa service you could consider is
iVisa
which tells you whether you need a visa for countries around the world, as well as helps you to apply. You can start using the little tool below.
---
Step 5: Book your flights and accommodation
Next for the more fun steps – booking your flights and accommodation. Actually, once you book your flights your trip will feel that much more real, and you may feel a rush of excitement (this is what happens to us).
When booking your accommodation you'll find heaps of different types available. Such as hotels, hostels, apartments, and various others. Different accommodations can have different features and benefits. Read our guide to help you work out what you need: How to Choose the Right Accommodation for Your Trip. As well as some of our top tips for finding places to stay.
For flights, you'll find various flight comparision tools available such as WayAway, Skyscanner, Google Flights, Momondo and KAYAK to name a few. Of course if you book a package holiday deal then this will normally include both your flights and accommodation.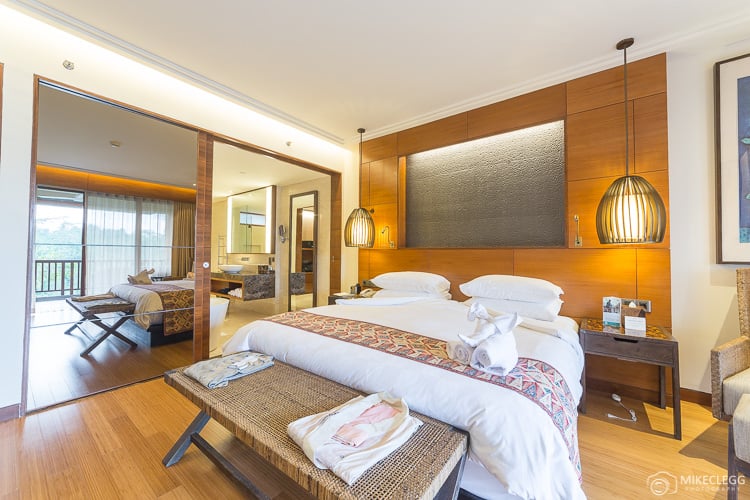 ---
Step 6: Get injections if required
Easily forgotten when planning a holiday is whether you need injections. This can be very important when travelling to places such as Africa and Asia. You may also want to get medication such as Malaria tablets if applicable. To find out what you need then visit your local GP, a travel clinic, or do your research online on official and specialist websites.
ADVERTISEMENT
CONTINUE READING BELOW
---
Step 7: Purchase travel insurance
Also easily forgotten about but extremely important is travel insurance, and you should never travel without it. Travel insurance can help you if you have flight cancellations, are robbed, are injured and more. You will also need to check your insurance is valid for the type of holiday you're going on. Such as winter sports insurance, global insurance, backpacking insurance etc.
Read more about the things to know when booking travel insurance.
---
Step 8: Buy anything you need
Often a fun part of going on a vacation is buying new clothes, gadgets and accessories. This might be beachy-type clothes, a new camera, or just games to play with the family when you're sitting around. It's worth writing a list of things you would need for your trip, and if you're planning on buying online then do this in advance so it's delivered in time.
For ideas, then see our recommendations of travel gifts, gadgets and products you can buy on Amazon.
---
Step 9: Research what you want to do
What should you do at your holiday destination? Well, you could wing it and just plan when you get there. But actually doing some research in advance is also a good idea. This might involve reading articles on blogs or content hubs such as travelanddestinations.com or looking through guidebooks.
For tours and activities, we recommend sites such as Viator and GetYourGuide which offer a huge number of tours, activities and excursions all around the world. They also come with reviews, perks, and other benefits meaning you can relax knowing you are booking with a good provider. Read more about the Best Places to Book Tours, Activities and Experiences Online, as well as ways to find the best things to do when you travel.
Example tours that you might find 
Find and See Travel Activities
---
Step 10:  Find great places to eat
If you're a real foodie then where you eat might be one of the most important aspects of your trip. In fact, anyone that travels should always aim to try something local and cultural when they travel.
To find the best places start your search on Google, and you should find heaps of articles on where to eat. Consider things such as the restaurant ratings and also the number of reviews it has. You could also ask locals, such as staff in your hotels for recommendations. A decent hotel would be unlikely to suggest something that's not good as it reflects badly on them.
You may wonder why we suggest doing this in advance of your trip? Well actually some of the best restaurants might need reservations weeks in advance and looking for places to eat once you're at your destination can be a time-consuming task. So there you go, research and book restaurants in advance and give yourself more time to relax and do other things during your trip.
Read more about finding great places to eat.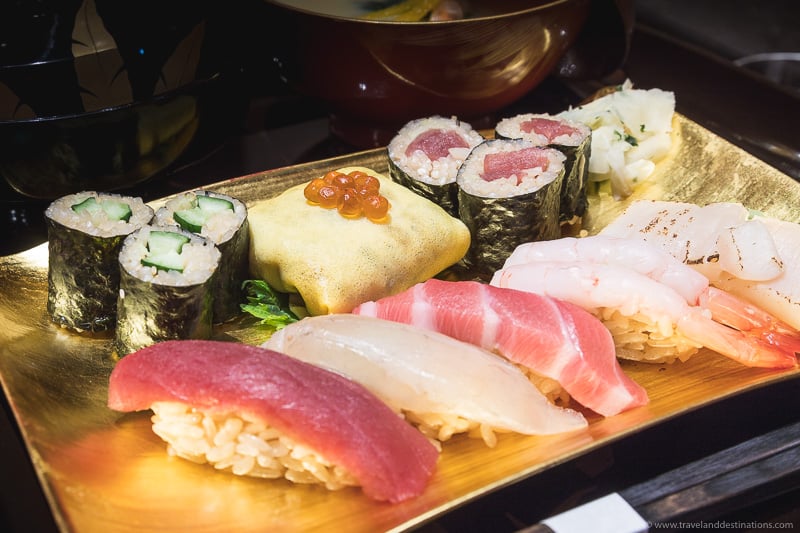 ---
Step 11: Inform your bank if necessary
An easy mistake to make when travelling is to forget to tell your bank. This is normally necessary for high street banks, but less so for some newer and techier online brands such as Monzo.
One of our best travel tips is to also take a spare card in case you have problems with your main one. This should be for an additional account and the card shouldn't be kept in the same spot as your main one.
Depending on the destination that you're visiting you may also need to take some cash with you as well. This is something that you should research in advance.
ADVERTISEMENT
CONTINUE READING BELOW
---
Step 12: Let friends and family know where you're going
It's important to let your friends and family know where you're going when you travel. This might be by sharing your itinerary with them, sending regular updates, using apps that track you, or forwarding booking emails. Although it's easy to not bother doing this, it should be done just in case the worst happens, or to help your family relax whilst you're away.
---
Step 13: Pack
Some people may find packing enjoyable, but it can often be one of the least fun parts of planning a trip. The main thing to do is ensure you pack the bare essentials, and then have the attitude that if you forget anything that's not that important, then you can hopefully buy it out there. To help organise your packing consider packing cubes, or for tips on packing check out some of the videos available on YouTube.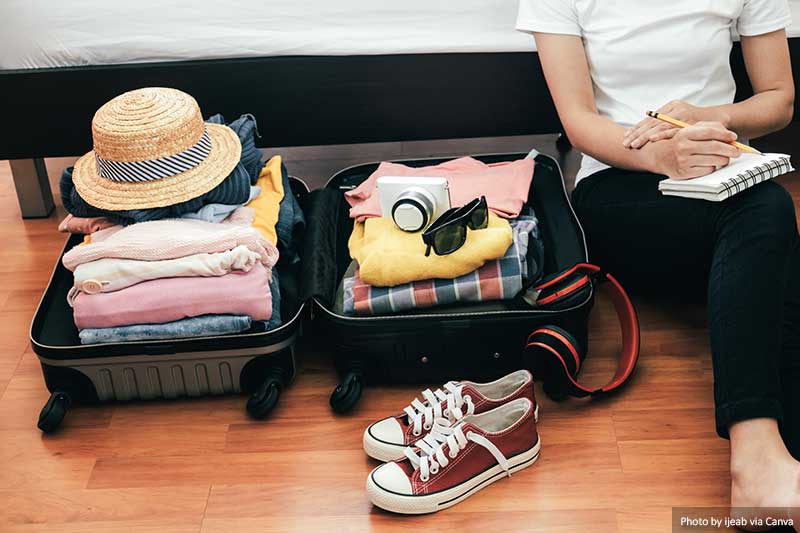 ---
Step 14: Final checks and check-in
You're almost ready to go on your trip. But before you do so you should double-check you haven't forgotten anything. You can use our downloadable checklist (or create your own), and remember to re-check your flight times, check-in and print your boarding pass if necessary. It's also worth downloading offline maps for your location, as well as saving addresses such as to your hotel.
ADVERTISEMENT
CONTINUE READING BELOW
---
Step 15: Go on your holiday
Finally, you're ready to go on your holiday. After all the waiting your trip is finally here. So get your holiday shoes on, grab your passport and wallet and head out the door.
Make sure you leave plenty of time to get to the airport so you're not rushing. It's normally advised to arrive around 2 hours before for a short-haul flight, or 3 hours for a long-haul flight. Or get there extra early to browse the duty-free or relax in the bars and restaurants. We wish you wonderful travels ahead and hope this step-by-step guide to planning and booking your holiday helps.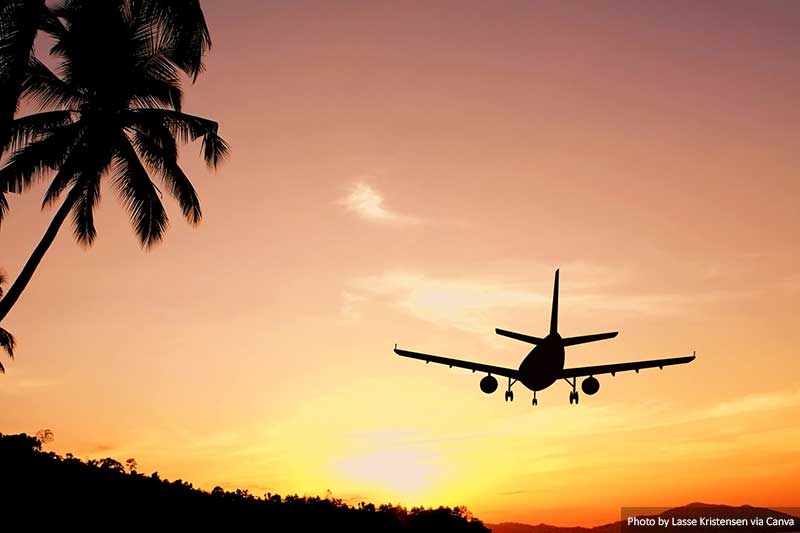 Summary
Follow these steps to start planning and booking your next trip. Including everything from how to start, deciding where to go, booking, and then finding activities to-do once there. So, by following our tips above you can start looking forward to your perfect vacation. Happy Travels!
Ready to book? Search for:
---