If you are from Europe, North America and many other destinations around the world, then you may be wanting to get away during the cold winter months. In Europe, the colder temperatures tend to be from around November until early March. In this post I will give you some ideas on places you could visit from hot beach destinations, skiing in the alps, spas, or even cities in Europe that are still fantastic to visit in this season. So keep reading. Here are some of the best destinations to visit this winter in 2022.
---
Tallinn, Estonia
Tallinn makes for a wonderful winter destination. The city has a large range of things to do and is well equipped for the snow and ice. Tallinn is also darn beautiful, and if you visit when there's snow then you are in for a magical treat. While here be sure to enjoy some of the museums such as the Tallinn City Museum and the Estonia Maritime Museum. Also, be sure to enjoy some of the viewpoints including Patkuli Hellemann Tower and Town Wall, where you may be able to capture icy winter views such as below.
Want to know more about Tallinn and things to do? Head to post Travel Guide to Tallinn.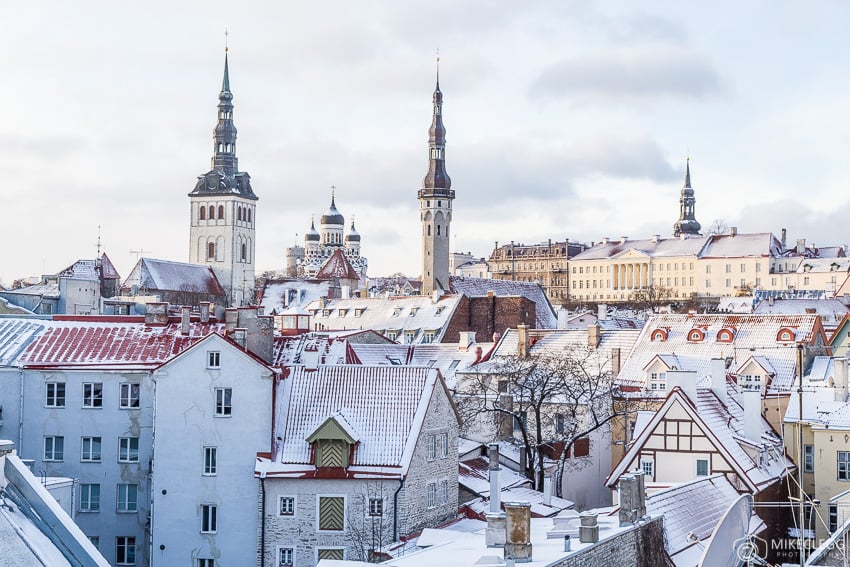 South Thailand, Thailand
If visiting a city isn't quite what you're after, and you want a warmer destination, then head over to Thailand and visit the Islands in the south, such as the fantastic Ko Phi Phi islands, and Phuket. Here you'll be able to catch the sun, swim with exotic fish, go on boat rides and basically wear anything but that winter coat.
Read Guide to Ko Phi Phi Islands and Maya Bay to learn more.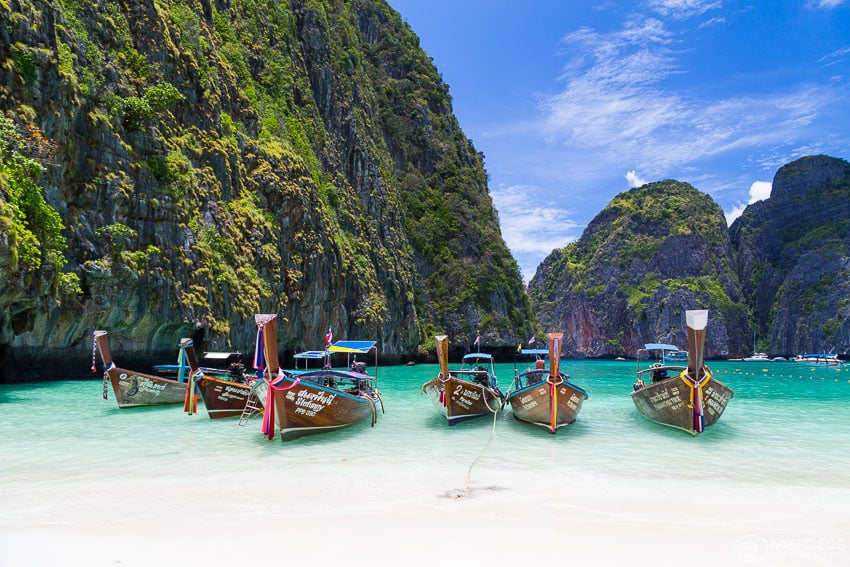 ADVERTISEMENT
CONTINUE READING BELOW
Riga, Latvia
Another great city to visit in Europe would be Riga in Latvia. The food is often very hearty and warm, and a top recommendation, if you were to visit, would be to go to Folkklubs ALA pagrabs as the food is next level. Similar to Tallinn mentioned above there is plenty to do around the city. From walking the beautiful parks, visiting museums, heading up St Peter's Church and lots more.
Read more: Travel Guide to Riga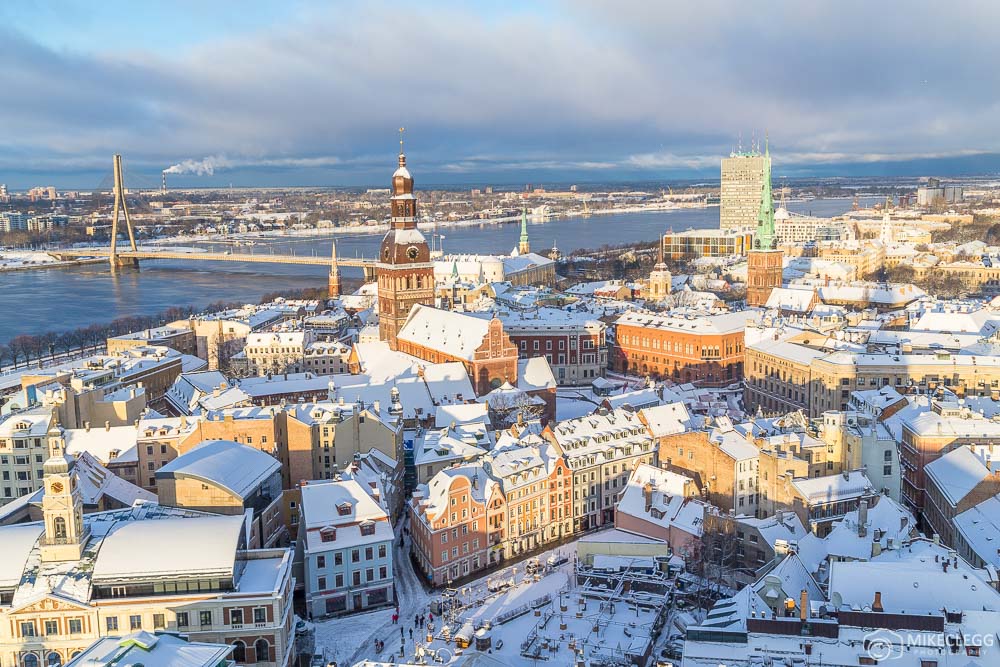 Bad Gastein, Austria
For those skiers and snowboarders head over to Bad Gastein in Austria. This resort is pretty fantastic with 208km of slopes for you to ski and snowboard, and with runs for beginners through to the most advanced. Afterwards, you could head to the 600m2 spa to completely relax and forget about the cold winter.
Read more: Winter Sports in Gastein, Austria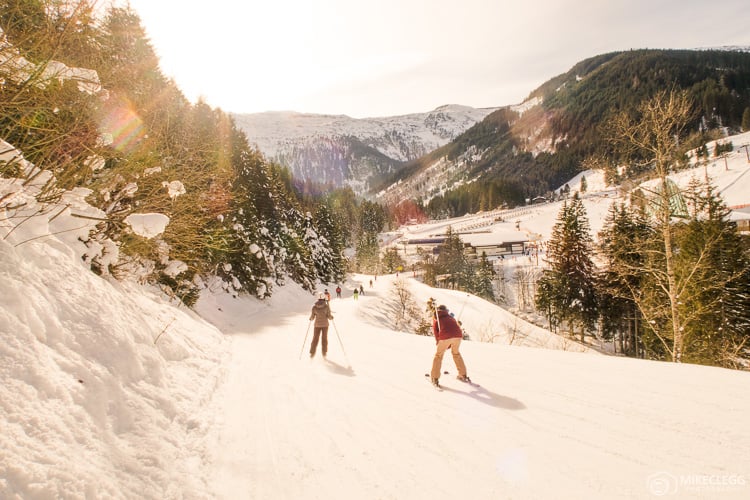 Bali, Indonesia
With average temperatures of between 26-27oC from November to March Bali would be a great destination to visit in this winter. Throughout the Island are beautiful beaches, temples, monkey sanctuaries, a large water park and also amazing luxury hotels such as Padma Resort in Ubud.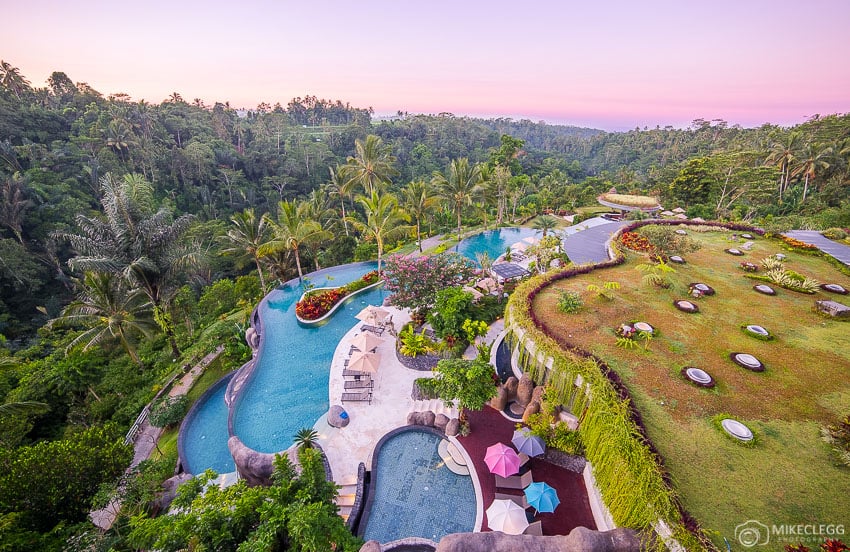 ADVERTISEMENT
CONTINUE READING BELOW
Bled, Slovenia
Bled is an almost magical destination, and although a lot of people visit in the summer, actually visiting in the winter may be nicer with fewer crowds. Around the lake are several hiking spots which you can climb for top views over the lake with mountains in the background.
If you wanted a treat then consider staying in Grand Hotel Toplice, which has an amazing thermal pool that is actually quite cold but super refreshing.
TIP
While in Bled be sure to visit the beautiful
Vintgar Gorge
which is nearby.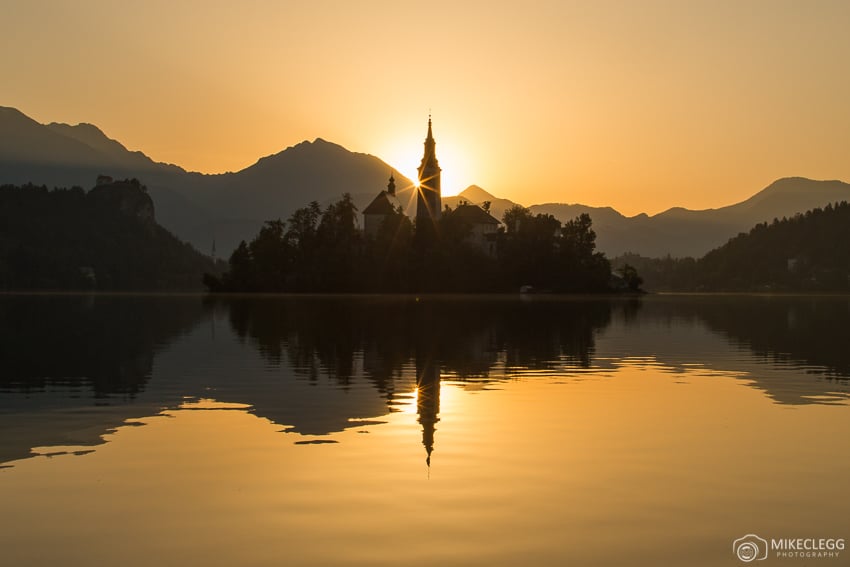 New Zealand
A nice winter getaway (although it can be far) would be to visit New Zealand. Between November-March you'll be looking at temperatures from 15-18oC and a great way to experience this country would be to go on a road trip, where you'll get to enjoy the beauty of the landscape.
Also, available for New Zealand are mult-day guided tours. These are a great way to explore the islands and see many of the top highlights that are available and without having to plan much yourself.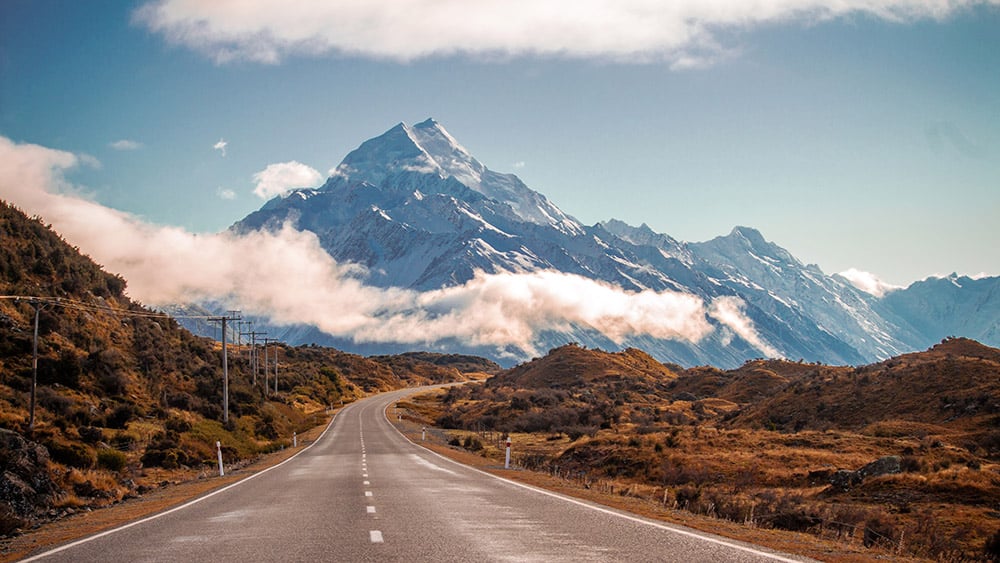 ADVERTISEMENT
CONTINUE READING BELOW
Golden Triangle, India
A great escape from the winter is to head over to India. Here you'll experience lots of heat and not just from the sun, but also in your food. A good way to experience India is to go on the Golden Triangle route, where you'd visit Delhi, Agra and Jaipur.
Also, consider heading down to the south of the country to the likes of Goa and Kerala where you could enjoy houseboats, beaches and tea plantations.
Berlin, Germany
Berlin is a pretty city to visit in the winter and comes with heaps of things to enjoy. From exploring the East Side Gallery, visiting museums, walking around wintery parks, enjoying local beer and currywurst, or partying at one of the city's many awesome nightclubs.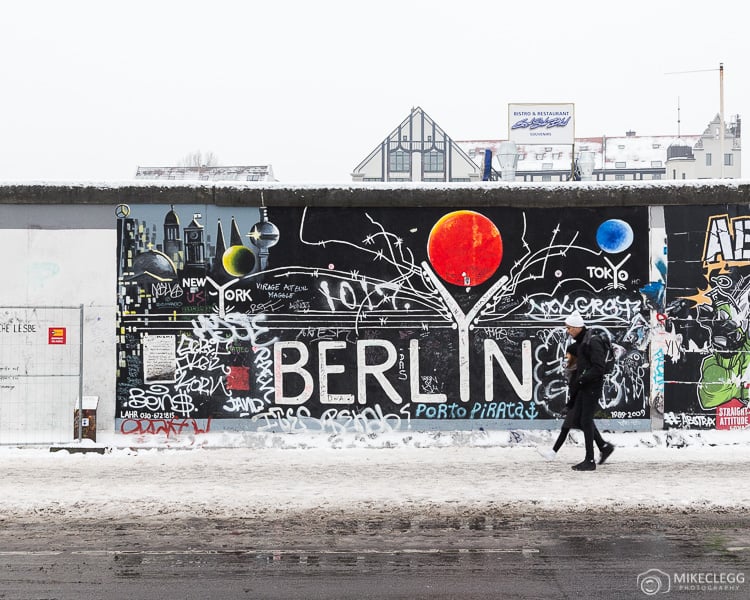 The Maldives
An ultimate beach destination and the perfect winter getaway is to the Maldives located in the Arabian Sea. Here you'll be able to relax in exotic paradise and in temperatures ranging from 27-29oC (November to March). The Maldives doesn't tend to be the cheapest destination, so make sure you have a deep wallet if you are visiting.
ADVERTISEMENT
CONTINUE READING BELOW
Prague, Czech Republic
Prague is a fantastic city to visit at any time of year. The city is incredibly photogenic with highlights such as Charles Bridge and Prague Castle and you'll find lots to see throughout the city that will keep you busy during the winter months. This combined with affordable hotels, tasty food, beautiful cafes, and super cheap beer makes it one of our favourite destinations to visit.
For those that wanted to see a bit of nature during your time in Prague, then go on a hike with Northern Hikes where you'll get to see part of the stunning Bohemian Switzerland and Saxon Switzerland National Parks.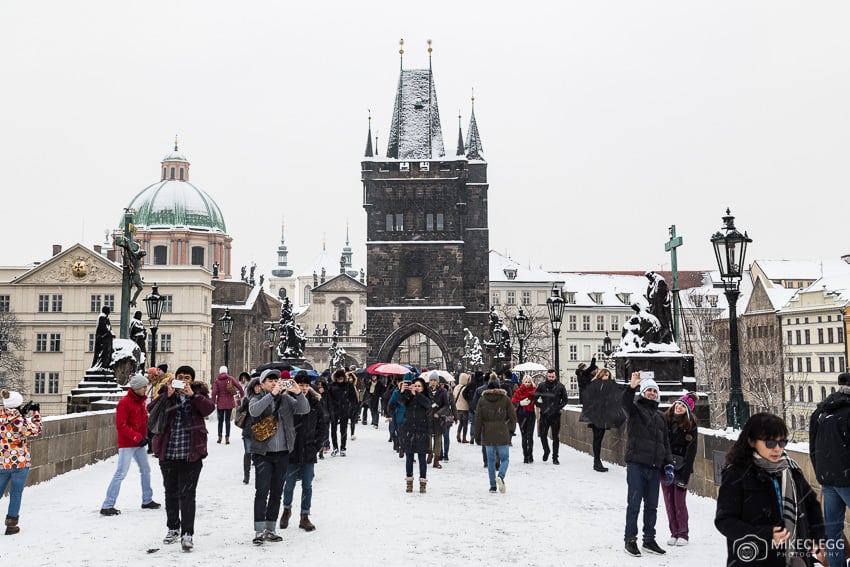 South Tyrol, Italy
A great experience to do in the winter is to go to a beautiful spa, such as at Alpen Palace Resort and Spa which comes complete with indoor and heated outdoor pools, a salt cave, massage facilities and more. As well as this the hotel serves a fantastic selection of food for breakfast and dinner. If you fancied you could also consider going to the nearby Klausberg or Speikboden ski resorts. Read more about those ski areas on www.kronplatz.com.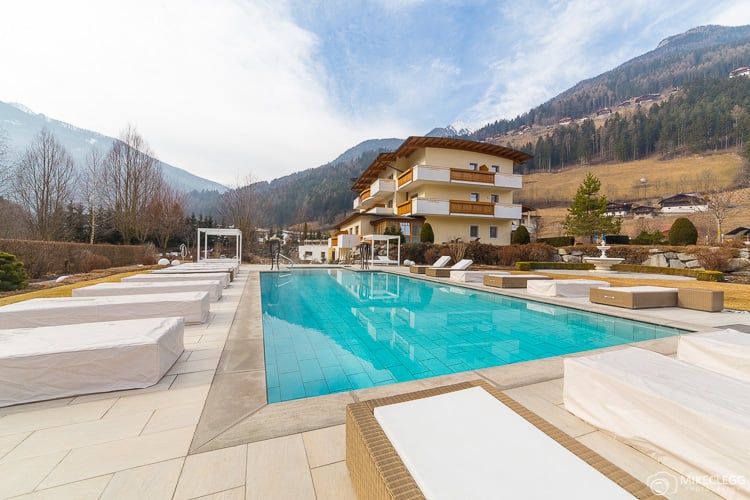 Alberta, Canada
Alberta in west Canada makes for a wonderful winter destination. This province of Canada is one of the most beautiful in the country and where you can admire the Canadian Rocky Mountains, ice skate on frozen lakes, explore frozen canyons, go on snowshoe walks, skiing along scenic pistes and much more.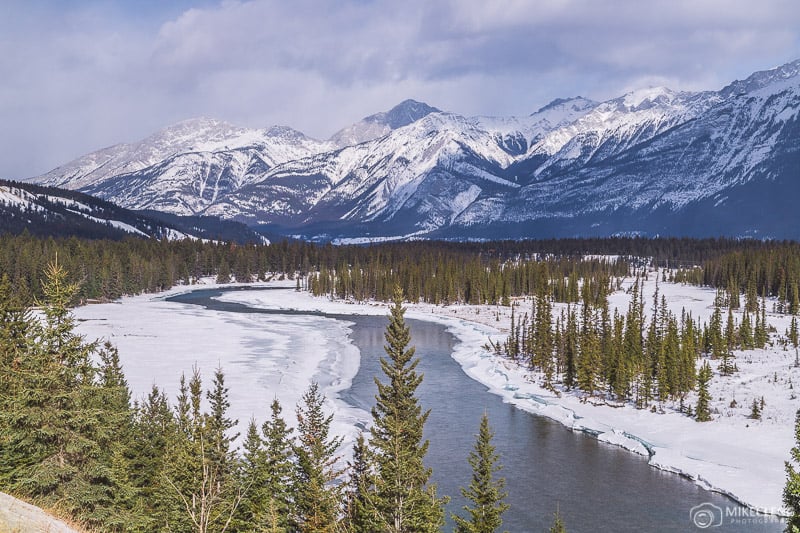 ---
Summary
Of course, there are so many amazing destinations to visit in the winter. Whether to make the most of the cold and snow or to completely get away from it. Whatever you fancy I hope this post gives you some ideas of beautiful places to visit.
Ready to book? Search for:
---
---