Lisbon is one of those cities that knows how to blend a modern metropolis spirit with ancient culture and rich history. Packed with places of interests, Portugal's capital tells Roman tales and showcases a Moorish heritage, all wrapped up in a bohemian atmosphere. Whether it's a city break or a longer trip, you should make sure to include these 10 best things to see and do in Lisbon on your bucket list.
TIP
Get yourself a
Lisbon Card
which ranges from 24-72 hours. These passes give you free entry to many of the cities top museums and attractions, as well as free use of public transport.
1. Castelo de Sao Jorge
Lisbon's historic centre's most visible landmark, Castelo de Sao Jorge stands tall and mighty, overlooking the old Alfama district. This impressive citadel has been watching over the surroundings for over 2,000 years, dating back to the Roman Age. Restored and reconstructed by subsequent rulers of Lisbon, it now showcases fearless palisades and crenulated towers that embellish the encircling dry moat.
A visit is a must for every history lover, but its medieval charm can also conquer the romantics. Marking the country's monarchic strength, it's one of the best things to see in Lisbon.
2. Ride Tram 28
Just like Rome, Lisbon is built on seven hills. And just like San Francisco, it's famed for its rattling tram lines.
The most iconic is Tram 28, a historic carriage working its way up the steep yet quaint cobbled streets of the old Alfama district.
Start your journey below the green hills of Graça and enjoy the hairpin ascent towards the alleys of Escolas Gerais.
Watch the locals going about their busy city life that bleeds into the tranquillity of these streets. Only here you'll have the chance to see decades of history unwinding right in front of your eyes.
ADVERTISEMENT
CONTINUE READING BELOW
3. Padrão dos Descobrimentos
Talking about history, a sight you shouldn't miss while in Lisbon is Padrão dos Descobrimentos.
Standing on the shore of the Tagus Estuary, this grand monument sculpted in stone stands as a testimony of the great Portuguese discoveries during the Age of Exploration. Embellishing the northern bank of the river since the 1960s, it brings tribute to legendary figures such as Vasco da Gama and Prince Henry the Navigator, an adventurer of the Great Sand Sea.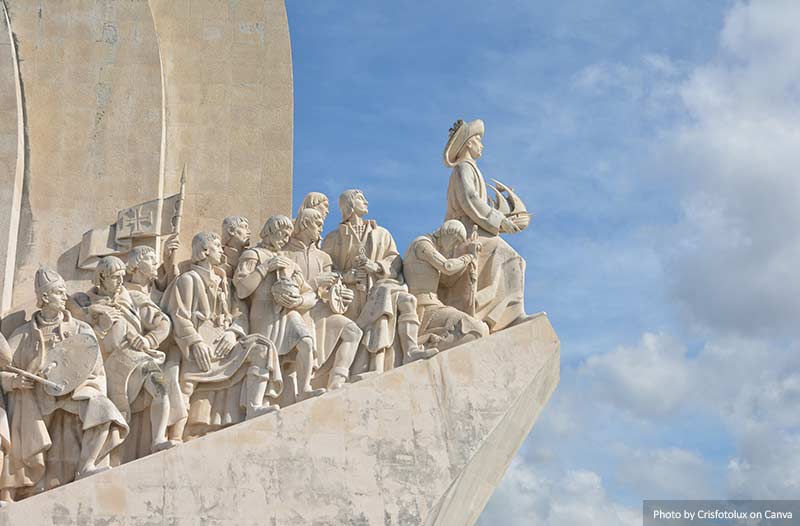 4. Torre de Belém
Once you've admired the important landmark, stroll towards the mouth of the Tagus River to discover another of the best things to see in Lisbon. Torre de Belém soars high above the seafront of Lisbon's quays; an imposing building that displays a veritable fusion of Moorish Mudejar style with Romanesque and Gothic architectural elements. Built-in the 16th century under the patronage of Saint John, it's one of the most iconic landmarks of the capital. Indeed, the tower is famed as the last sight explorers like Vasco da Gama would have seen while drifting out from the shores into the vast Atlantic Ocean.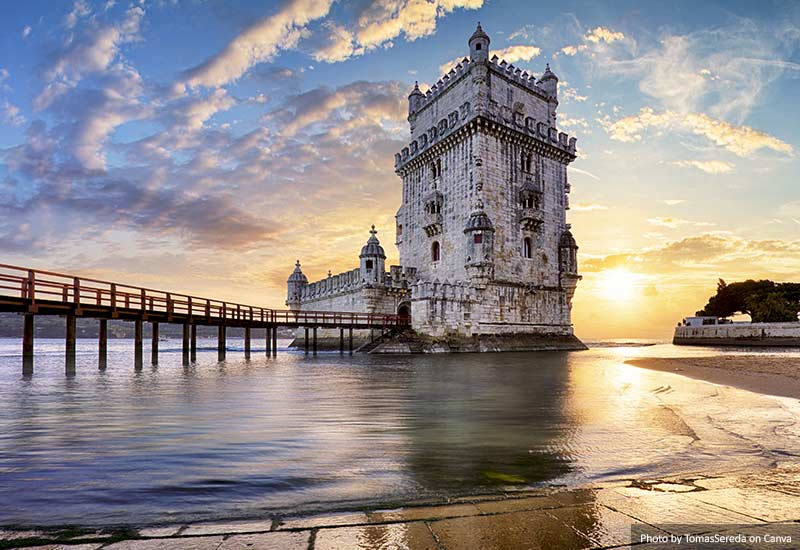 5. Museu Nacional do Azulejo
Portugal is famous for many things, including outstanding ceramic tiles. That's why the National Tile Museum, called Museu Nacional do Azulejo in its local language, must be on your list.
Tracing the important history of tile making and documenting its associated technologies from its birth to the modern days, the museum impresses with a unique collection of characteristic blue-hued ceramics. The enchanting motifs adorning the cobalt tile surfaces can melt even the toughest hearts, and here you'll get the chance to see all styles, designs, and sizes of these traditional Portuguese marvels.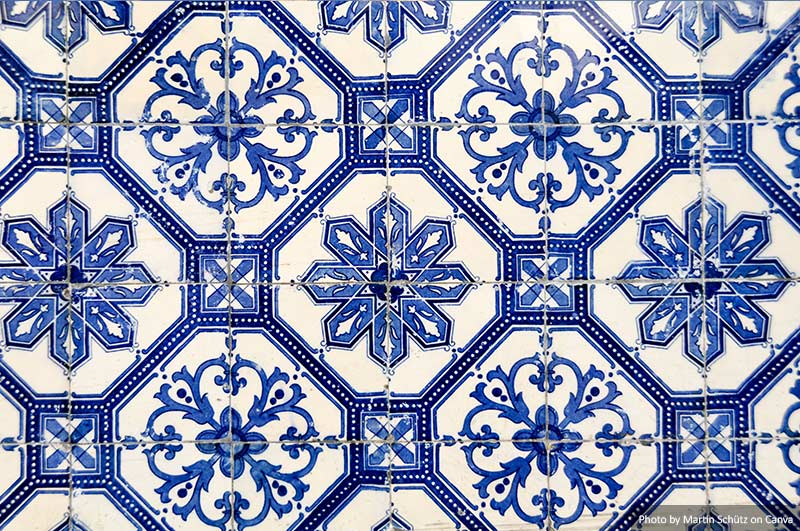 ADVERTISEMENT
CONTINUE READING BELOW
6. Mosteiro dos Jerónimos
Nestled near the banks of the Tagus River, Mosteiro dos Jerónimos attracts with its ornate spires and mighty appearance. One of the city's UNESCO World Heritage Sites, it stands proof of Portugal's most glorious age, the Age of Exploration. Built in Manueline style, the monastery is actually a fusion of various architectural designs. Living testimony of the cultures brought by Lisbon's explorers, this place is an unmissable landmark.
7. Oceanario de Lisboa
Erected on seven hills but in close contact with the ocean, Lisbon couldn't have missed an Oceanarium. Rising from the blue waters of the Tagus Estuary, this is one of the best places where to spend a slow-paced afternoon.
Housing countless marine life exhibits, the Oceanario de Lisboa attracts thousands of visitors each year.
Whether you want to see colourful collections of corals and sea anemones, cuddly penguins, pufferfish, or moray eels, there are quite a few interesting species to discover here.
For an alternative experience, rent a pedalo and explore the shallow waters of the artificial boating lagoon – a romantic experience for the lovebirds and a fun one for families.
8. Listen to Fado Music
The Alfama district is one of those timeless places where ancient and modern intertwine. A stroll along its irregular winding streets is one of the best things to do in Lisbon, and while you're here, don't miss an authentic Fado show.
Traditional to Lisbon, this music can get highly emotional, and watching a show is one of the most touching experiences to have in the city.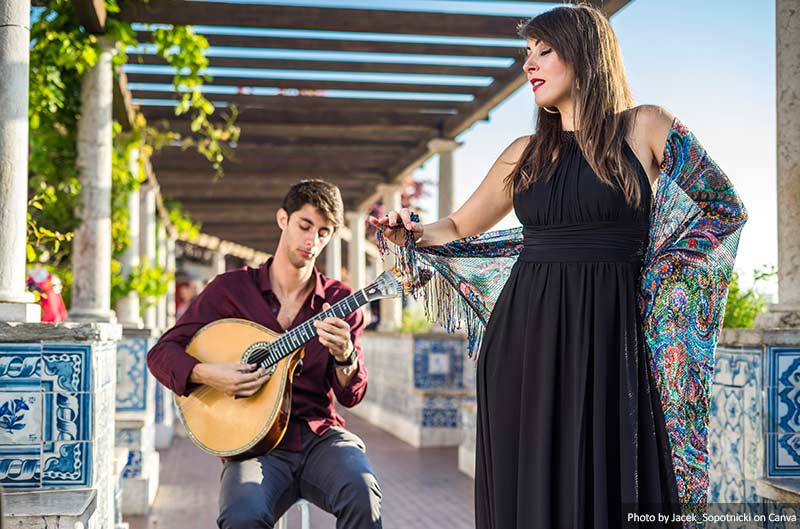 9. Try Ginjinha
Lisbon is also known for culinary exquisiteness that include the famous custard tart as well as the popular Ginjinha.
This typical liquor is made from a cherry-like berry. Sweet yet delicious, it's served with a cherry in a chocolate wafer, a choice that adds even more sweetness to this tasty experience.
Easy to find in many cafés around the city, it's the most popular at A Ginjinha, a historic open-front bar located near the Teatro Nacional Doña Maria II in Rossio district.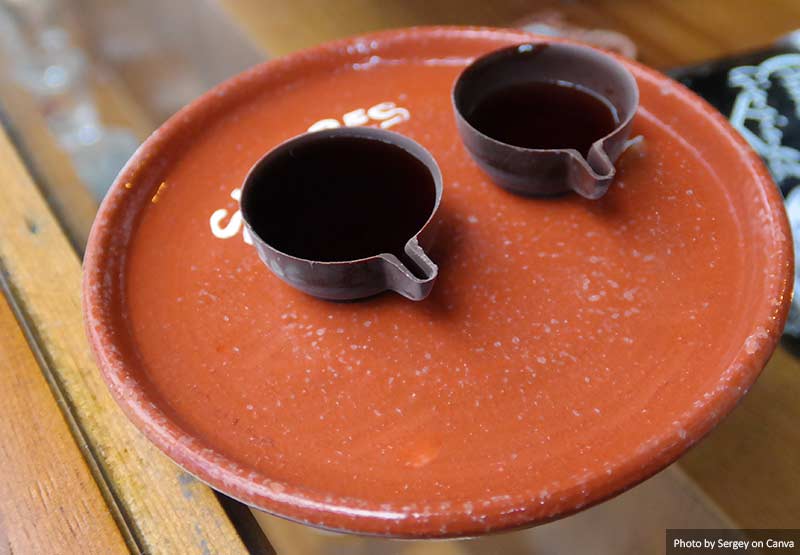 ADVERTISEMENT
CONTINUE READING BELOW
10. Feira da Ladra
Like most modern metropolises, Lisbon showcases its bohemian spirit in its flea markets. Perhaps the most important is Feira da Ladra, a place where you can polish your haggling abilities while discovering rare gems and unique souvenirs.
This midweek and weekend market is one of the oldest in Europe, dating back to the 12th century. Gathering quirky trinkets as well as valuable antiquities, it attracts locals, curious tourists, as well as avid collectors.
Easy to reach with the iconic Tram 28, it is one of those unmissable experiences if you want to discover the authentic soul of this city.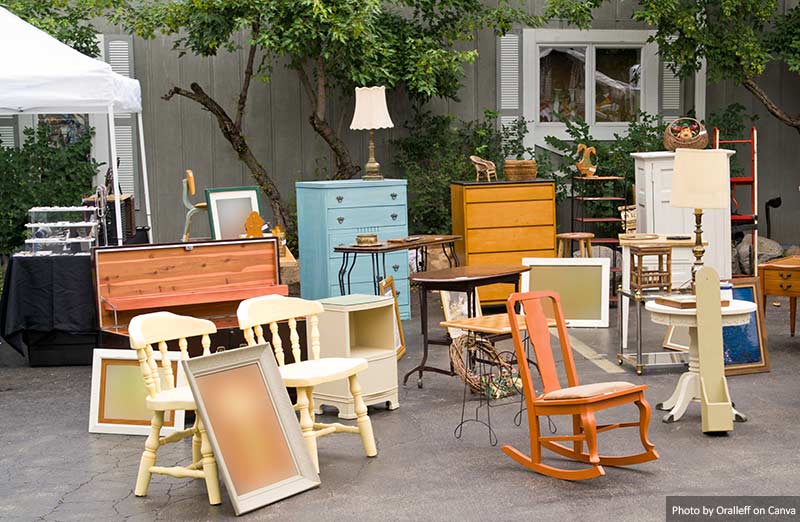 Summary
Mixing millennia of culture with a contemporary lifestyle, Lisbon is one of those places that digs its way deep into one's heart and remain there forever. Once you've visited it, its magic will act as a magnet, dragging you back over and over again. If you don't believe it, add these landmarks to your bucket list, book a trip, and get ready to have a blast. You may also want to read our suggestions of things to know when visiting Lisbon.
---
Tours and Activities
Start Booking
Here are some top options to book your hotels, activities, flights and other transport:
---
Please note that we get a small commission if you purchase via our referral links. We use this to invest in new content and improving this website. Thanks so much for your support.
Related Articles