Lisbon is a joy to visit and for many reasons. Such as the stunning streets, the easy navigation and the relaxed and pleasant vibe. To help you with your trip we will share some of our tips. Here are things to know when visiting Lisbon.
1. Hills
To start with you should be aware that Lisbon is very hilly, meaning if you plan to walk it'll be very up and down. This is nice though and certainly adds character to the city. The benefits of the hills are that you'll find lots of fantastic viewpoints around the city, which are mostly free to access. One of the highest spots is Miradouro da Senhora do Monte which is where the first image in this article was taken from.
2. Cobbles
As well as hills Lisbon also has lots of cobbled pavements and we found these on most streets. These are really pretty and add a nice touch to the city. They could also easily become very slippery when it rains, so bear this in mind when planning what to pack for your feet.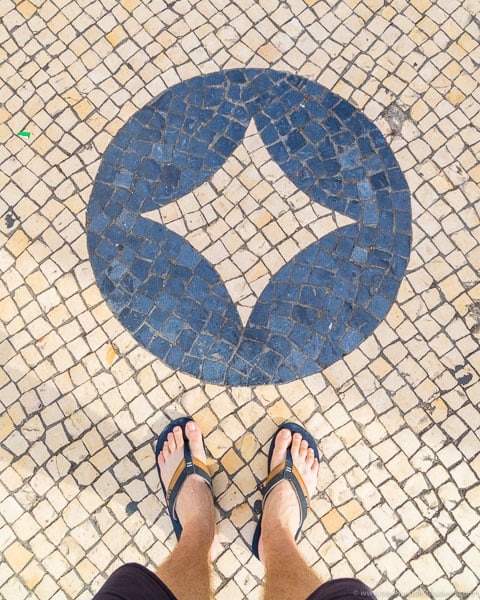 3. Language
Although predominantly Portuguese you'll find many hotels and restaurants can speak English, and might even have an English version of the menu. You may come across some places where English isn't the strongest but it's definitely not a huge struggle to get by.
ADVERTISEMENT
CONTINUE READING BELOW
4. Euros and cash
The currency in Lisbon is Euros and in most places, such as hotels and attractions, it seemed possible to pay in both cash or card. If you have the option then consider getting yourself a fee-free bank card (Monzo is a good option for UK residents).
5. Cheap and affordable
Many attractions, restaurants and even hotels can be very affordable in Lisbon. For example, we stayed at Brown's Boutique Hotel (seen below) in a very central part of the city and it was €368 for 3 nights in the middle of August (peak Summer). We thought the room, service and design were fantastic and definitely worth the price. Of course, there will be plenty of much cheaper options such as No Limit Alfama Guesthouse which is also very downtown. Beds here cost approx €55 per night depending on when you stay. And for budget travellers and backpackers there are hostels (such as StaySafe Lisbon) where a dorm might cost as low as €8 per night.
In terms of food, you could easily budget for around €15-€25 for a meal out, although always check the menu first. For a rough indication of prices have a look on Numbeo.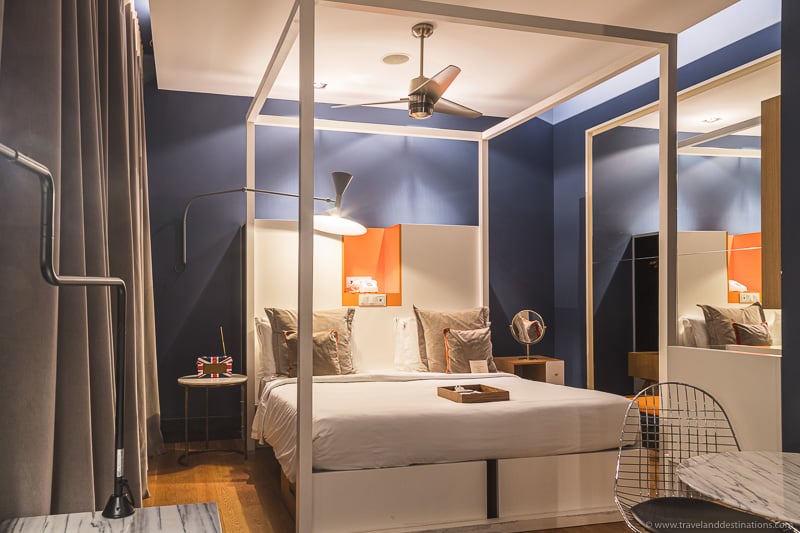 6. Transportation
You'll find Lisbon is quite walkable, although if you struggle with hills then you may want to consider some of the other transport options. These include trams, the subway, tuk-tuks, Uber and taxis which can quickly get you around the city.
Another great feature of Lisbon is that the subway even has an airport connection. This means that once you arrive you can easily get from the airport to the center of the city and this is both cheap and quick.
7. Tiles
As you explore Lisbon you will constantly notice stunning facades. These often comprise of colourful patterned tiles such as below. These are extremely pleasant to look at and also very picturesque.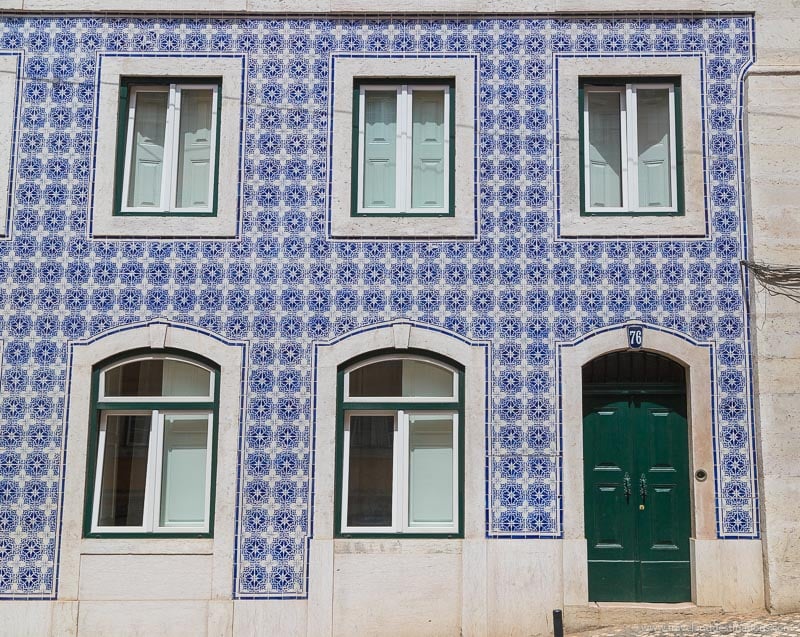 8. Very photogenic
For photographers, you'll be in for a treat as Lisbon comes with heaps of fantastic photo opportunities. From incredible (and free) viewpoints to grand historic landmarks. As well as this due to the beautiful designs of the buildings with the tiles (see above), you'll be inundated with photo ops.
9. The attractions are spread out
The attractions in Lisbon are fairly spread out, meaning you'll likely need to get some form of transport if you wish to see everything. For example, some of the biggest attractions such as the Belem Tower are a bit out from the center. Although getting there via taxi or train is easy enough and also cheap.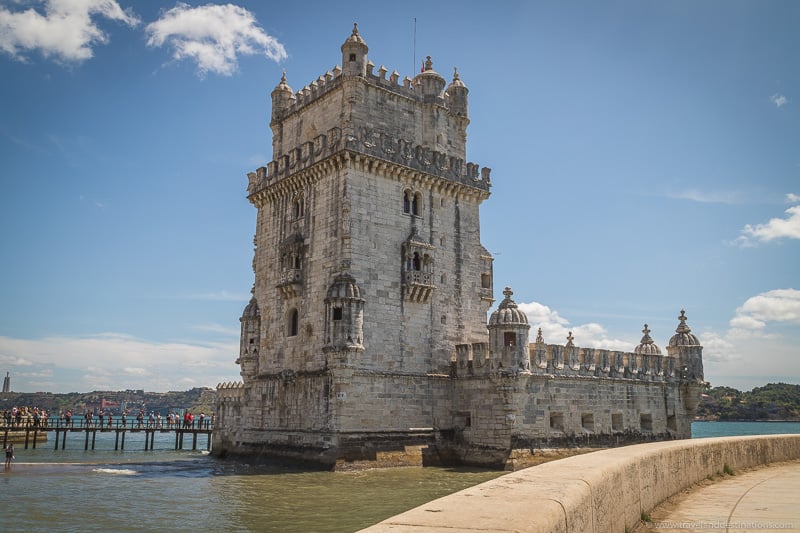 10. It's breezy – especially at night
When visiting Lisbon, even during peak summer you should still consider bringing a jacket. This is because there can often be a nice breeze from the sea, and when up the viewpoints it can be particularly chilly.
ADVERTISEMENT
CONTINUE READING BELOW
11. Custard Tarts
A highlight that you shouldn't visit without trying is the custard tarts (Pastel de nata). These you'll find at most bakeries and sometimes even in your breakfast buffet. They make for a nice snack, or dessert after a meal. Just try not to eat too many in one go!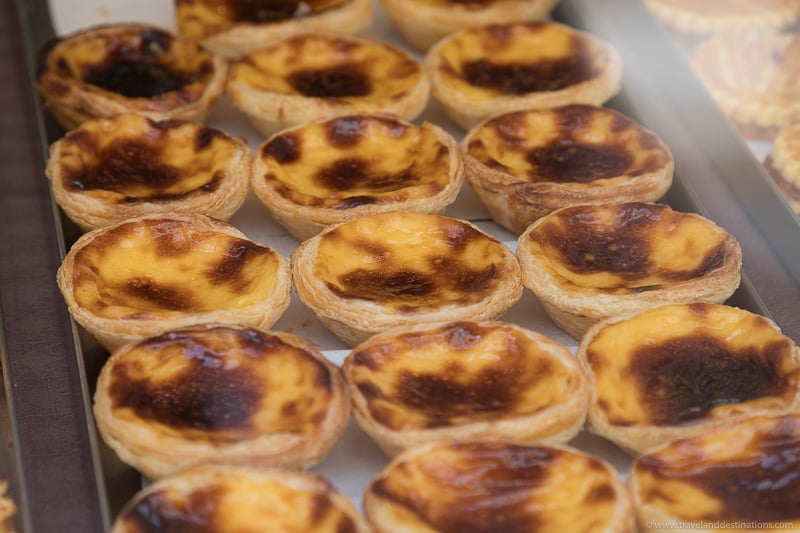 12. Fish
For fish lovers, you'll be in for a treat as you'll find many restaurants offer fresh and delicious dishes. From octopus, grilled fish, to speciality dishes such as Bacalhau à Brás (shredded cod, onions, fried potatoes and scrambled eggs) to name a few options.
13. Fado
The music in Lisbon (and Portugal) is Fado, and as you explore the city you may stumble across performers on the street or at cafes and bars. The music is pleasant to listen to and often involves a Portuguese guitar and expressive singing. For a sample then have a listen on YouTube, and for places to see Fado during your visit head to visitlisboa.com…fad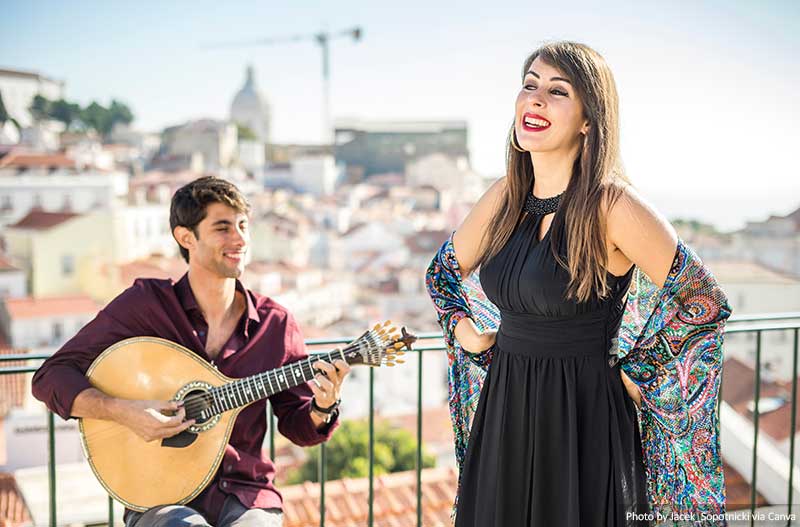 14. Weather
The summer months are generally the hottest in the city with average temperatures around 24°C. During the winter months (Nov-Feb) the temperature drops to an average of around 12°C. Rain is also less frequent in the summer months, but a lot more likely in the winter, ranging from around 4-16mm in the mid-summer to around 100-28mm in the winter.
Visit holiday-weather.com/lisbon/averages for more averages throughout the different months of the year.
15. Sintra
Another highlight of this part of Portugal is Sintra. Sintra is around an hour away from the Lisbon and easily accessible using a train, taxi (or Uber), or going on a tour. While in Sintra be sure to visit Pena Palace (seen below) as well as the Initiation Well at Quinta da Regaleira.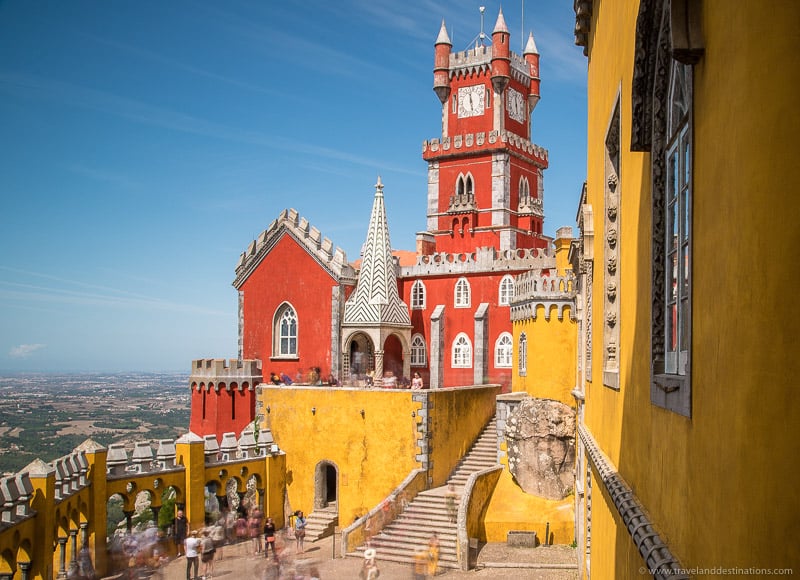 Tours and Activities
Start Booking
Here are some top options to book your hotels, activities, flights and other transport:
---
Please note that we get a small commission if you purchase via our referral links. We use this to invest in new content and improving this website. Thanks so much for your support.
Related Articles