Monzo is an online app-based bank that is revolutionising banking. It's a fantastic solution providing heaps of benefits that help you both when you're at home, as well as when you travel. At the time of writing Monzo is currently only available to UK residents, but they hope to eventually expand to other countries too. So if you're UK based and want to know some of the benefits of Monzo and how it'll help you when you travel then keep reading.
Note: Monzo features mentioned below are subject to change but are believed to all be correct at the time of publishing.
---
What is Monzo?
Monzo was created in 2015 and became regulated by the FCA in 2016. The bank is online and based through a downloadable app that's available both on IOS and Android. It's been designed with the end user in mind with a great user interface and well thought out functionality. To register for Monzo you simply download the app, scan your ID and make a little introduction video. It takes only a few minutes. You will then need to wait for your account to be approved. Once activated you'll be sent a nice bright coral bank card, or you could instead decide to use Apple or Google Pay.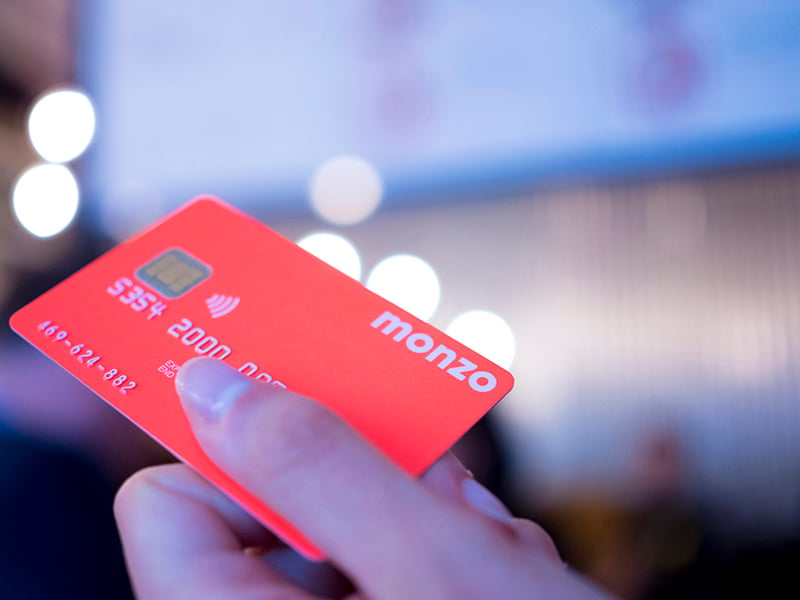 ADVERTISEMENT
CONTINUE READING BELOW
Benefits of Monzo
Here are some of the benefits of using Monzo when you travel.
Saving pots
Pre-trip it's a good idea to start saving ready for your trip. In Monzo you can do this using Pots. These you can allocate money and then it won't appear in your available balance. Then once you start travelling you can then release the money you need into your available balance.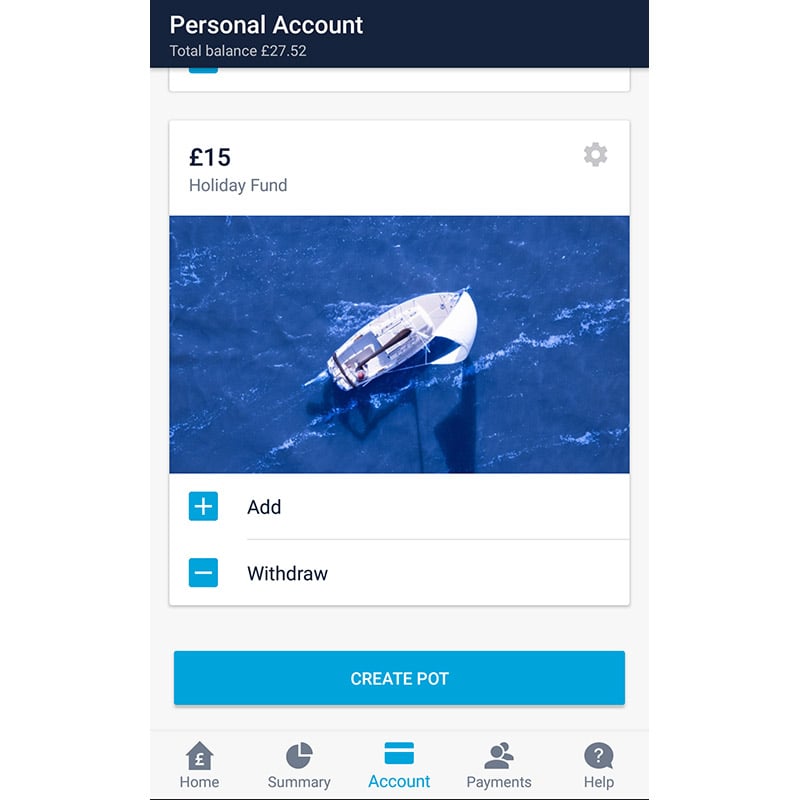 Welcome intros when you arrive in a country
When you arrive in a new country you'll get a welcome screen. This tells you basic information about the destination such as the current exchange rate and reminds you of what the fees are (if any) for the destination.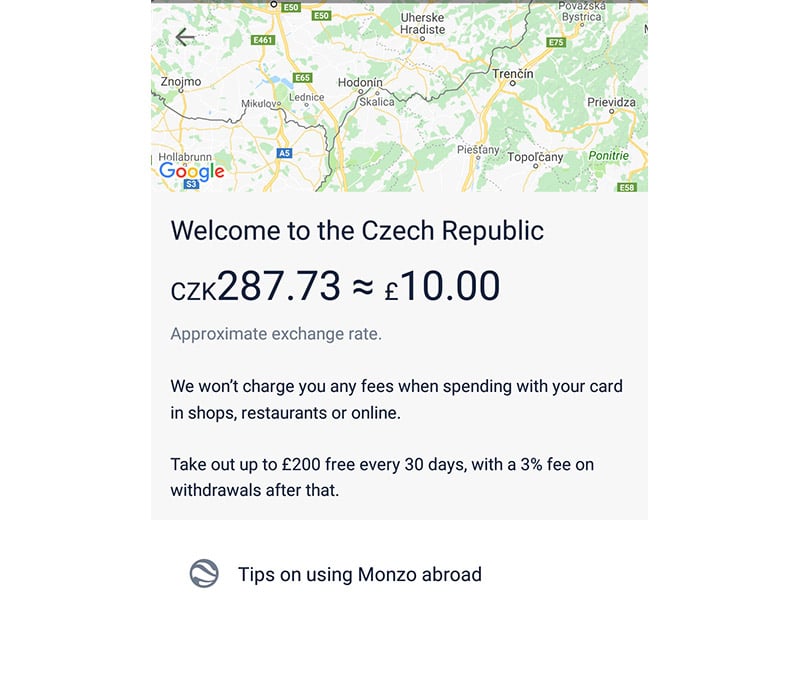 Track spending while travelling
When travelling (or when using at home) it's extremely easy to lose track of how much you're spending. You may find yourself tapping away (contactless), and then before long you've spent twice as much as you intended. Of course travelling isn't that fun if you over budget and many people like to switch off and forget about it. However, it's still helpful to get an idea of how much you've spent during your trip.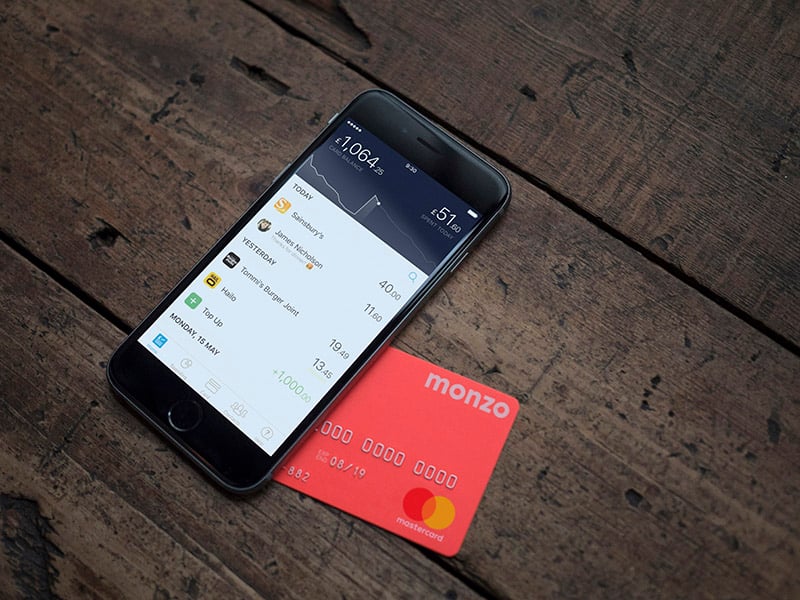 No fees on card use in shops, restaurants and bars
One of the best features about using Monzo when you travel is the lack of bank fees when you use your card. We all know that feeling when after a trip you look at your bank account and see no end of bank fees for every transaction during your trip. Well, enjoy fee-free travel once your account is activated using your card, Google Pay, or Apple Pay.
Free EU withdrawals when abroad
As well as using your card in shops, bars and restaurants you may also decide to withdraw money from ATMs. When taking money out of ATMs in Europe there is no fee and no limit (from Monzo). If you're taking money out from outside of the EU you're allowed £200 worth of withdrawals over the course of 30 days. Due to many places taking card payment you should hopefully be ok with this. If you need to withdraw more than the £200 during 30 days in a non-EU area then you will get a 3% fee which Monzo explains cover their costs.
Also, note that although Monzo doesn't charge a fee on withdrawals the ATM provider may still do this. Often you'll be told on the ATM should this be the case.
ADVERTISEMENT
CONTINUE READING BELOW
Split cost of payments
A cool feature of Monzo is the ability to split the cost of a payment. Such as if you pay for a dinner or a hotel with friends (or even your partner). The way it works is you share a link with them and then it automatically links their payment to the relevant transaction. Your friends will also need to be using Monzo for this to work.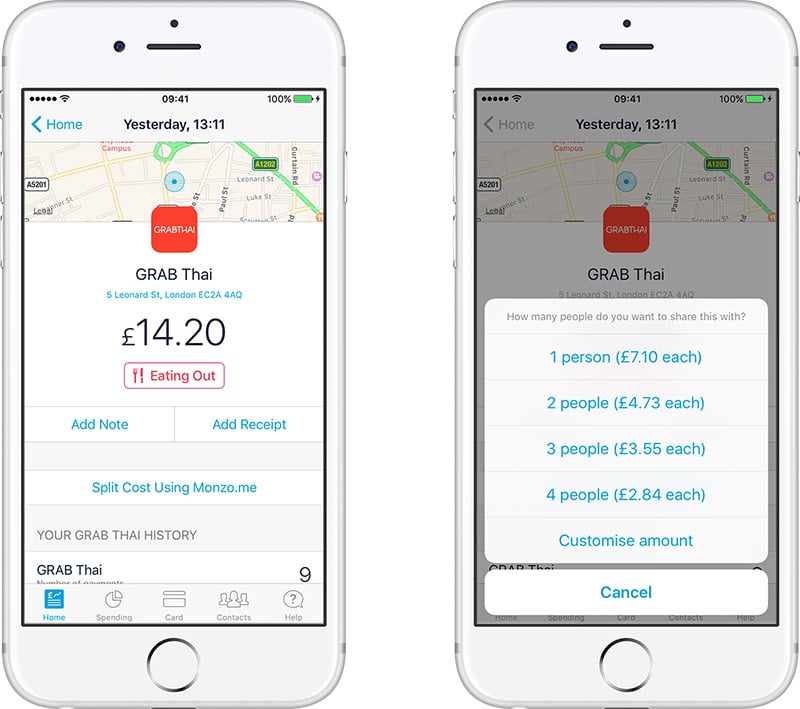 Freeze your card if you lose it
Sometimes when we travel it so happens that we lose our bank card. This can be a pain as you might have to call your bank to freeze it and stop anyone else from potentially using it. With Monzo it's incredibly easy to do and within the app there is a "Freeze" card option. And then say if you find your card you could then "Defrost" it.
A spending summary when you leave
The final top feature of Monzo is that when you leave your travel destination you can see a summary of how much you spent whilst you were away.
Note that this doesn't always work 100% and is sometimes thinking you're home when you're still abroad, but when it does wirj it's pretty cool.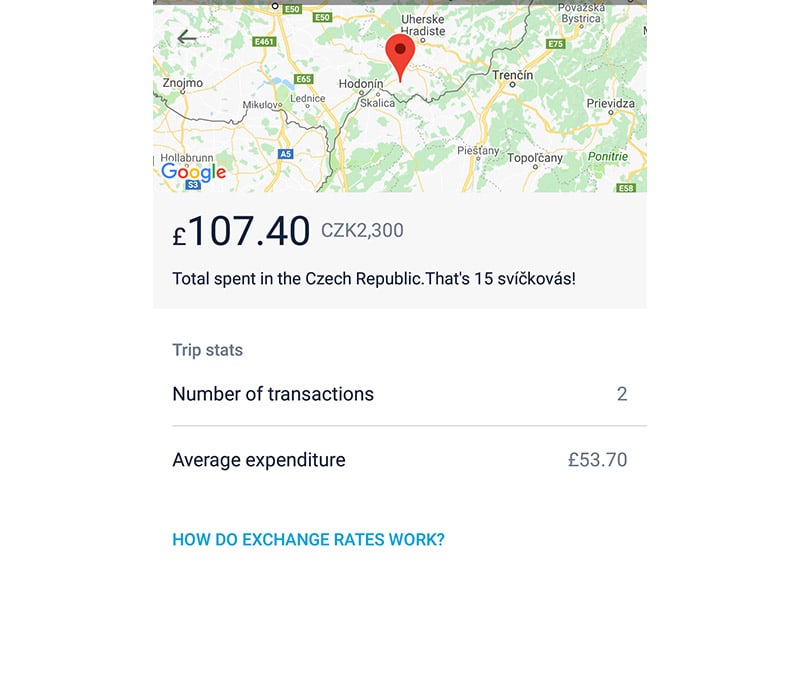 Partnered with Wise for international money transfers
Recently in 2021 Monzo have now partnered with Wise (previously TransferWise) to offer you international transfers from directly within the app. This means that should you have another bank account abroad, be moving abroad, or just need to get money from your UK account to somewhere else in the world it is now that much easier. I personally have been using both Wise and Monzo for years so was overjoyed at this good news.
---
Summary
Monzo has definitely made my life a lot easier when I travel. I was personally getting frustrated at always returning home and seeing tons of foreign payment fees littering my bank statement. As well as using Monzo abroad you could also use it at home which I've started doing and find it almost makes banking and paying for things a bit more fun. If you have more questions about travelling with Monzo check out their travel FAQ.
Note: I personally use Monzo and I'm a big fan. Some of the images used are screenshots from my personal use, and some are from their Press section of their website.
Related Articles