All around Europe in late November and early December Christmas markets will start to open. These provide the perfect opportunity to enjoy the festive spirit, as well as drink delicious mulled wine, eat tasty food, and buy seasonal items. Here are top Christmas markets in Europe that you should visit to enjoy the festive spirit.
Note that if you plan to visit any of these markets, due to Coronavirus you should check official tourism and event websites to confirm the market will be open this year.
1. Vienna, Austria
Vienna has heaps of Christmas Markets all over the city. A couple of the biggest are at Rathausplatz, Schönbrunn, Belvedere and Resselpark. At these markets, you'll find tasty Glühwein (Mulled wine), delicious sweets and beautiful gifts. Some of these markets, such as the one at Resselpark have rides and other activities which are perfect for the kids.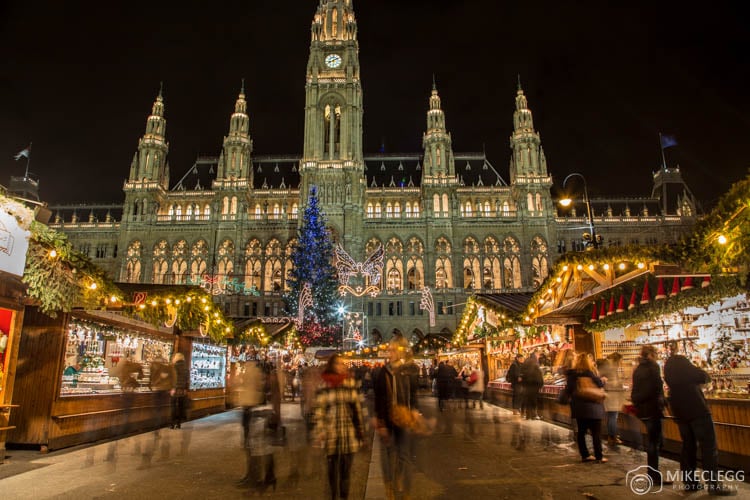 As well as the big markets throughout the city there are lots of smaller markets, such as along Spittalgasse seen below.
For a full list of the Christmas Markets around Vienna head to wien.info.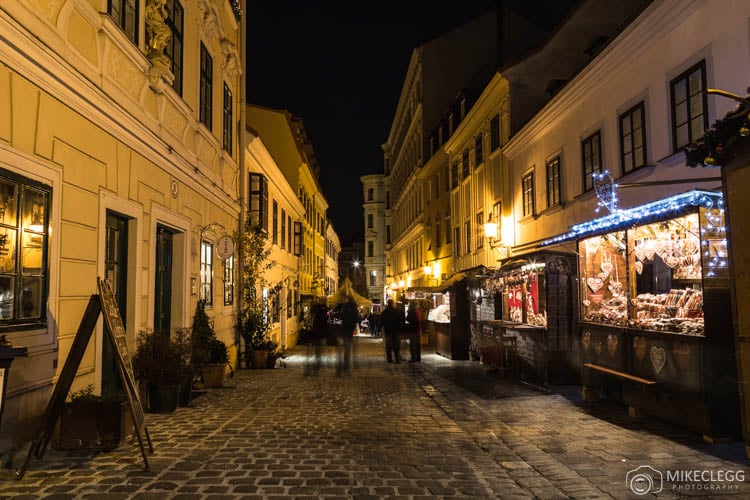 2. Munich, Germany
The main Christmas market in Munich can be found at Marienplatz, directly in front of the Neues Rathaus (Town Hall). You will also find stalls along Neuhauser Straße, Kaufingerstraße, as well as lots of other places around the city.
For more information on Christmas in Munich visit muenchen.de.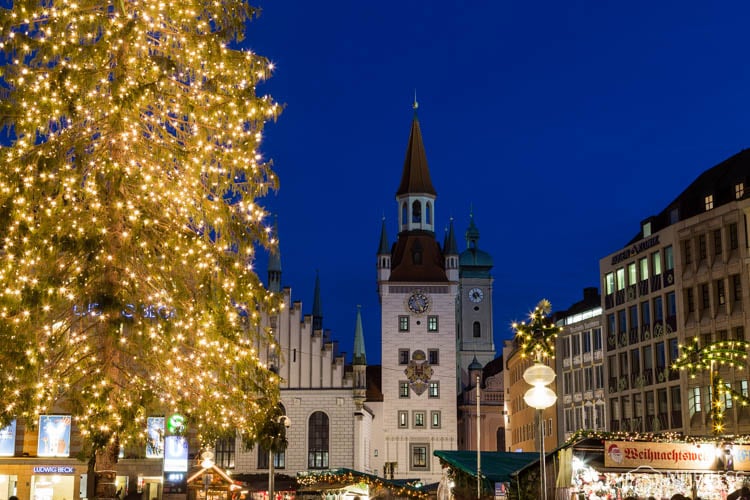 3. Prague, Czech Republic
Prague Old Town Square is the location of their biggest market. It's located between the Old Town Hall and Church of Our Lady before Týn. Here you'll find stalls, an incredible tree and the perfect festive atmosphere. A nice touch at the market is a special music and light ceremony on the Christmas tree, which was often repeated throughout the night.
To read more about what's happening in Prague this year visit prague.eu.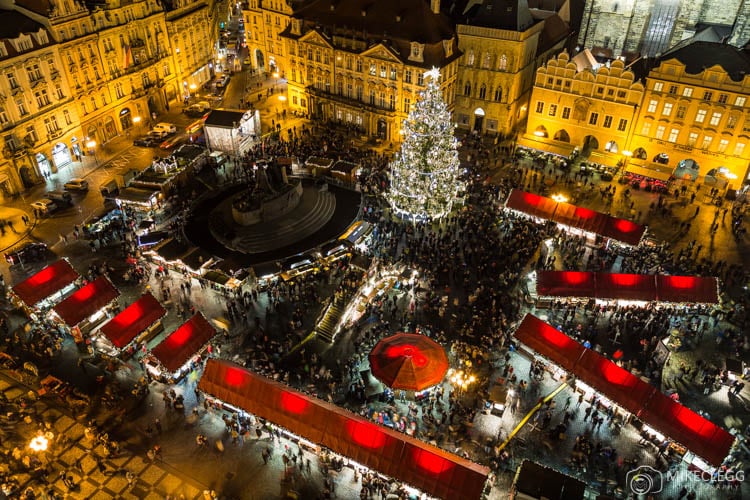 ADVERTISEMENT
CONTINUE READING BELOW
4. London, UK
London's Hyde Park hosts Winter Wonderland, which is something like a giant modern theme park. Complete with rides, endless places to eat and shop, as well as bars and live music. Some of the special things they have on offer is ice skating, a giant Ferris wheel, a circus and the Ice Kingdom. You may need to pre-book tickets for those attractions. Visit hydeparkwinterwonderland.com for more information.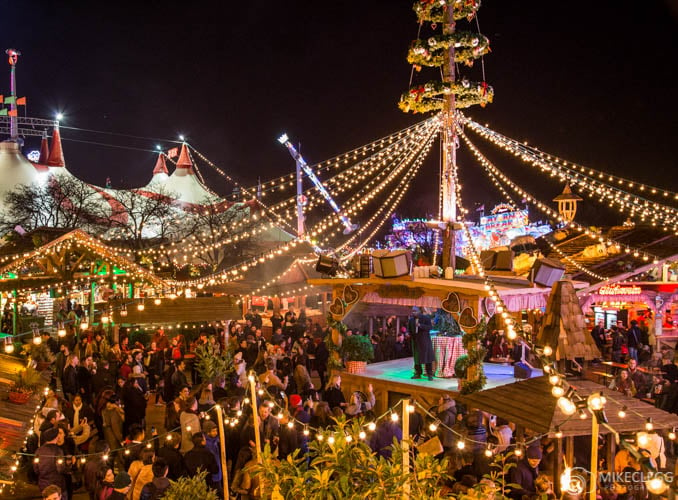 Across London you can find other places to enjoy the festivities, such as along Southbank near the London Eye, at Somerset house where they have Ice skating, and at Leicester Square where you'll find rides and other festivities. There are also lots of festive lights to enjoy in London such as along major streets including Oxford Street and Regent Street and other spots around the city.
For information on skating at Somerset House visit somersethouse.org.uk/ice-rink.
For more information on London and other events going on around the city visit visitlondon.com.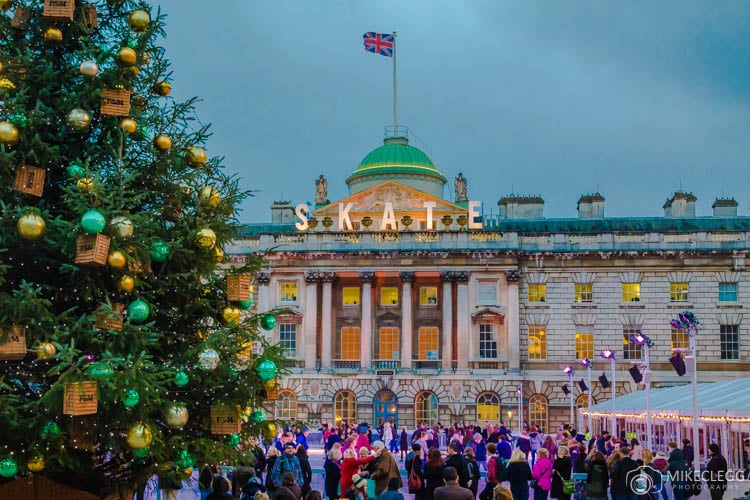 5. Salzburg, Austria
Salzburg's market can be found in the Old Town at Residenzplatz, Mozartplatz and Domplatz (various squares in the city). The decorations are beautiful and glow against the wonderful Austrian architecture and famous Salzburger Dom Cathedral.
For more information about the Salzburg festivities visit christkindlmarkt.co.at.
For more information on Salzburg visit salzburg.info.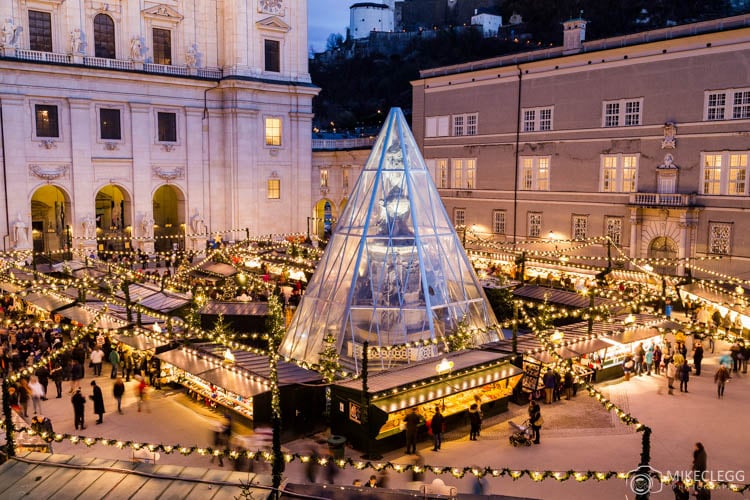 ADVERTISEMENT
CONTINUE READING BELOW
6. Bratislava, Slovakia
At Hlavné Námestie at the centre of Bratislava's Old Town is the main Christmas market. Here you can wander around the various stalls or gather at the tables and enjoy the tasty food on offer. For those wanting a view such as below, head up the Old Town Hall Tower. At Hviezdoslavovo námestie is another market where you'll find an Ice Skating rink and more stalls offering food, gifts and a festive atmosphere.
Visit visitbratislava.com for more information on Bratislava.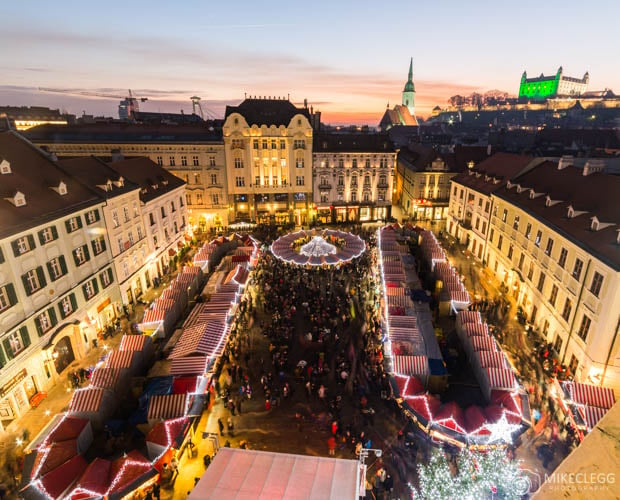 7. Dresden, Germany
For a huge Christmas Market head to Dresden, where you'll find this one located on Altmarkt, one of the cities oldest squares. Enjoy some traditional punch, German sausage or other tasty snacks before exploring the many market stalls. For the kids there is a Ferris wheel and carousel, and if you wanted to get some high views of the market climb up Kreuzkirche. Also close by is Frauenkirche, which is one of the cities most famous churches and where you'll find lots more stalls, decorations and a joyful ambience.
Head to www.dresden.de for more information on Dresden.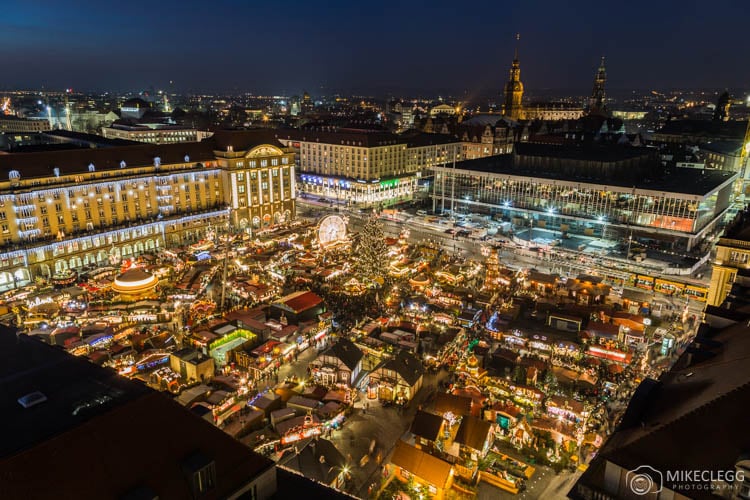 8. Tallinn, Estonia
Tallinn in Estonia is magical at Christmas with cobbled streets, medieval architecture and beautiful stalls and decorations. When visiting around Christmas you may even get snow. Definitely a top city to visit for this Christmas.
For more information on this market visit christmasmarket.ee.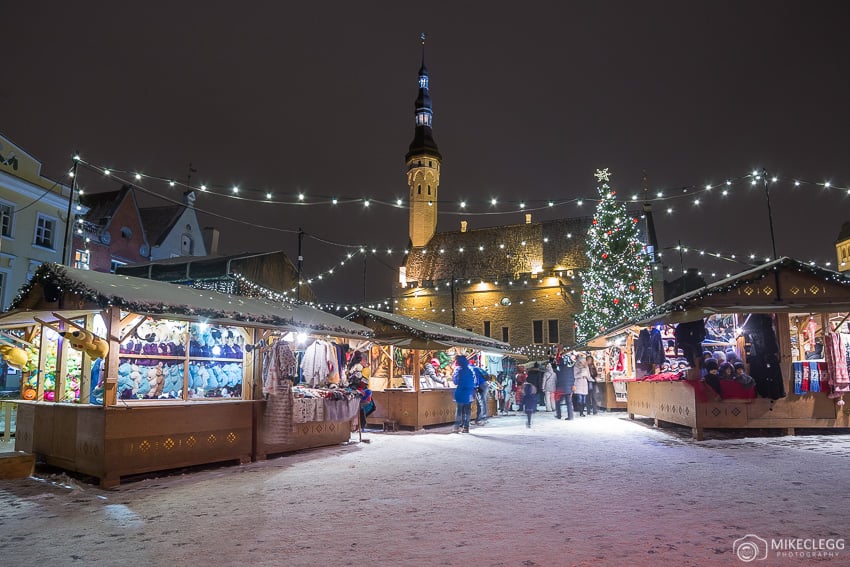 Taking pictures at Christmas Markets
Read techniques and tips on taking pictures of Christmas markets.
Related Articles