Zell am See-Kaprun is in the SalzburgerLand region of Austria and nestled in the Eastern Alps. When you think of this region imagine mountains rising up with glaciers donning their peaks, as well as valleys and lakes, including the most famous and unmissable Lake Zell.
I've visited this stunning part of Austria both in the Autumn months and now in the winter. During my visits, it has been incredible to see how much the landscape changes, from stunning colours in the autumn to snowy landscapes in the winter. As well as this there are different activities to do in the different seasons. This post is on what you could do in the winter, but visit my summer/autumn post for the warmer months.
Here you will find information on how to get to Zell am See-Kaprun, things to do, a hotel suggestion, as well as some fantastic dinner recommendations.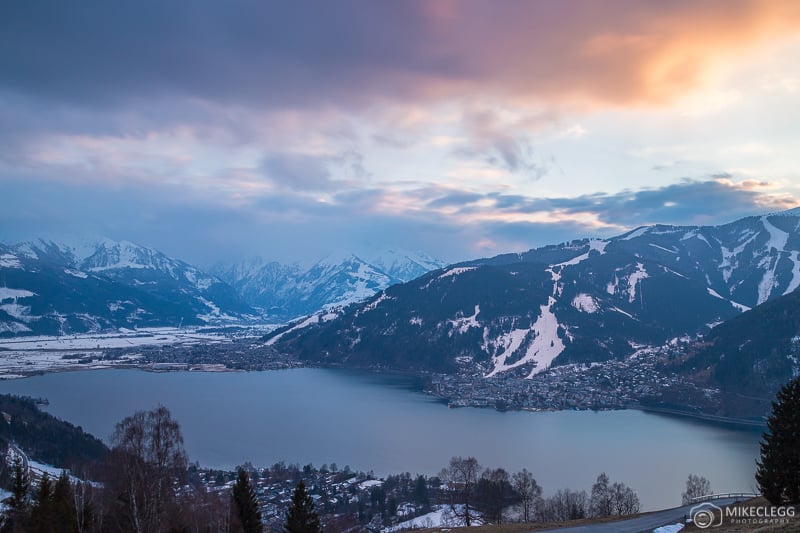 ---
How to Get There
To get to this region of Austria you could drive, get a transfer from Salzburg through your hotel, or alternatively take the OEBB trains. The train takes around one hour thirty from Salzburg and if you book tickets in advance you will likely get the best prices.
---
Things to Do
Ski and Snowboarding
One of the big highlights of Zell am See-Kaprun in the winter is the ski resorts. These consist of Kitzsteinhorn, Schmittenhöhe and Maiskogel. There is a combined ski area of 138 km for all abilities, and for advanced skiers and snowboarders that really want a challenge, check out the Black Mamba run in Kitzsteinhorn which is 63° steep in places.
At the resorts are various ticket options, where you can get a day ticket, or multi-day tickets. You can find more info on zellamsee-kaprun.com…skiing/ski-passes.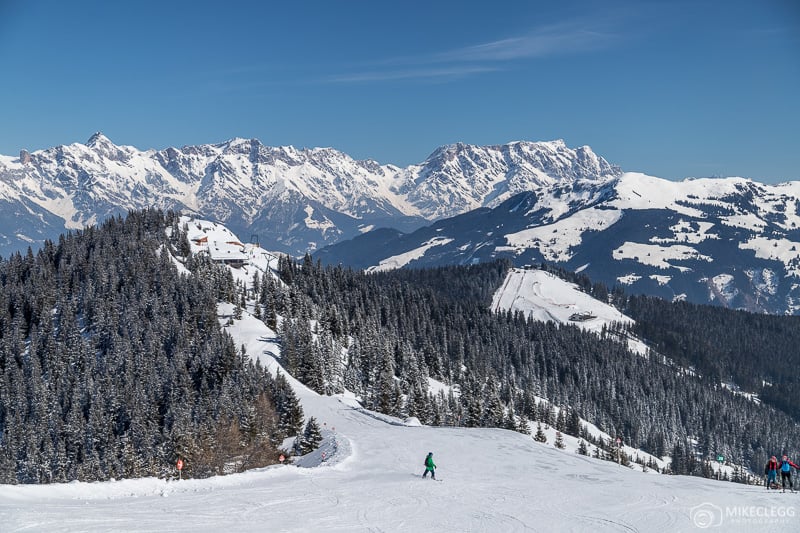 Gipfelwelt 3000 Glacier
When visiting Zell am See-Kaprun you should head up to the Gipfelwelt Glacier at 3029 meters. This is the highest accessible point of SalzburgerLand. Up here you'll be able to enjoy views of the National Park Gallery, watch a movie in Cinema 3000, as well as dine at the Gipfel restaurant. To get here use the gondolas at Kitzsteinhorn and once finished you could either ski/snowboard down the mountain, or take the lifts.
Read more: kitzsteinhorn.at/en/gipfelwelt-3000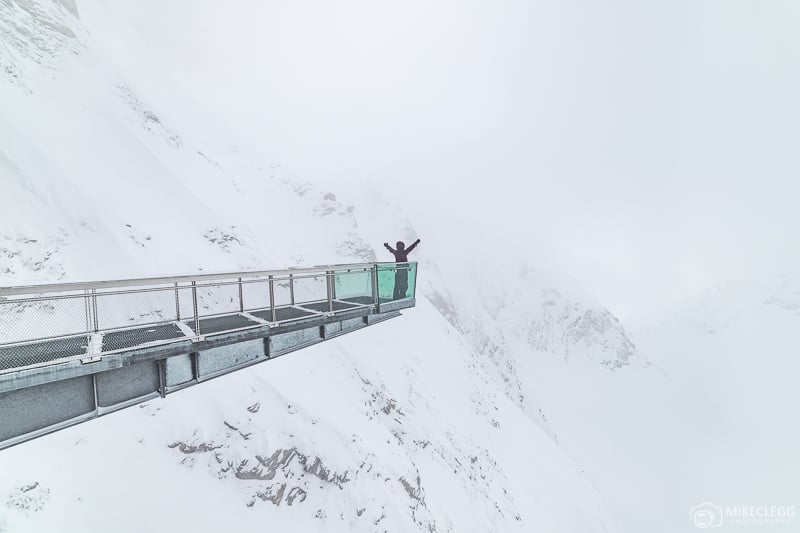 Snowshoe Hikes up Schmittenhöhe
Another fun way to explore the mountains is to go on a snowshoe hike up Schmittenhöhe. This involves wearing special snowshoes which strap to your feet and provide a wider surface area. They also have built-in teeth for extra grip. You also get poles which allows you to use your arms to stabilise yourself and pull/push up some of the more tricky sections. When on these hikes you'll find the views nothing short of stunning, and you'll likely find yourself constantly stopping to take pictures.
Read more: schmitten.at…winter-hiking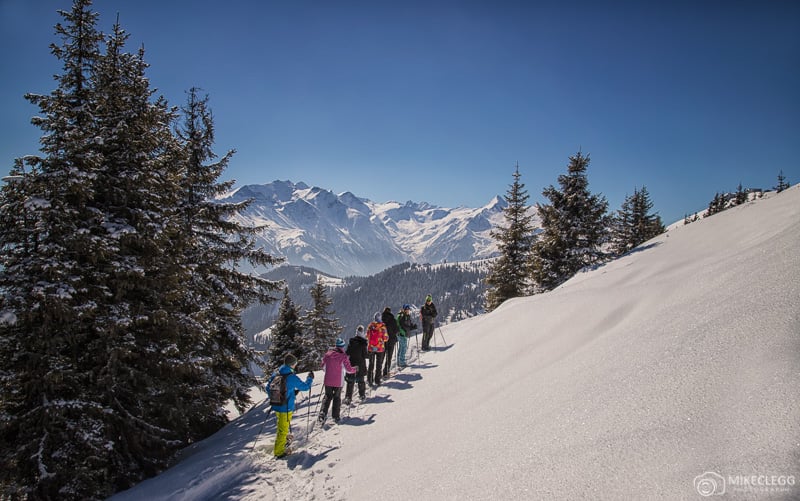 Helicopter Flights
Probably one of the most epic ways to see the mountains and Zell am See-Kaprun is from a helicopter, such as available with SennAir. There are various flight durations and routes available, and once in the air then get ready to enjoy the most incredible views.
Lake Klammsee
One of my favourite features of this region is Lake Klammsee in Kaprun. The lake is a delicious green and incredibly picturesque. The lake also makes for a wonderful place to walk, relax and get lost in your thoughts.
During the warmer months, this lake connects to the Sigmund Thun Gorge which is definitely worth a visit, although during the winter months it's closed (for safety).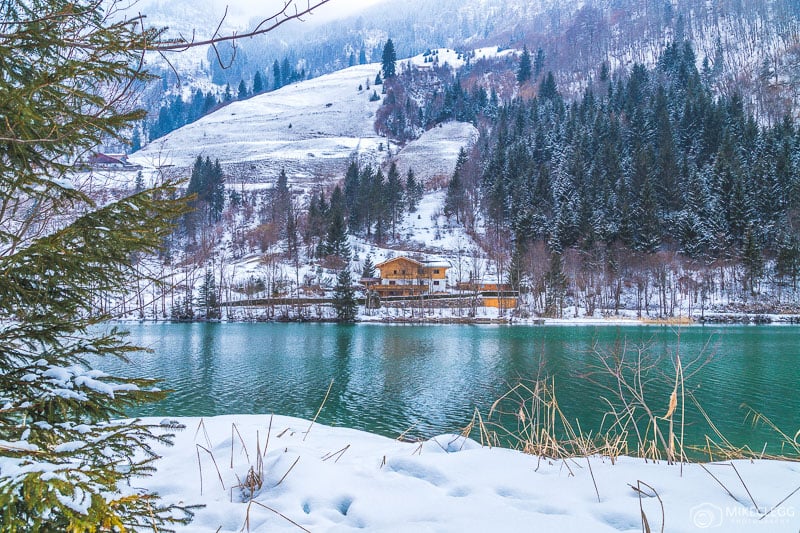 Tauern Spa Zell am See-Kaprun
As someone who is active (sparkling), rather than calm (still), I generally always forget to visit a spa. However for those that want the perfect place to relax after a day on the slopes, or to escape the winter cold then head to Tauern Spa. The spa has an enormous 20,000 m2 area with 11 pools, 10 saunas/steam baths, as well as lots of other wellness facilities.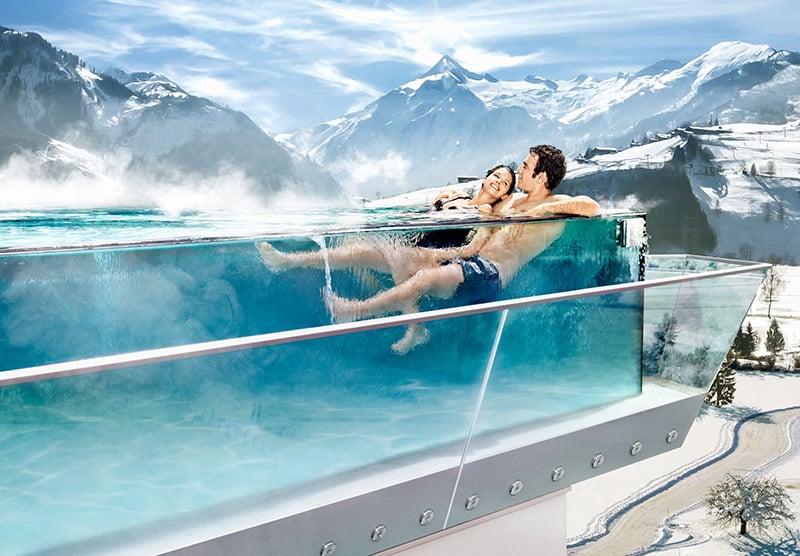 Other things to do
For other ideas of things to do in the winter head to the tourism website zellamsee-kaprun.com.
---
Where to Eat
Erlhof in Thumersbach
For an incredible meal head to Erlhof in Thumersbach which is a Gault Millau awarded restaurant. The restaurant has a fantastic menu and during my visit I enjoyed the trout served with potatoes and vegetables, followed by Crème brûlée. It was delicious!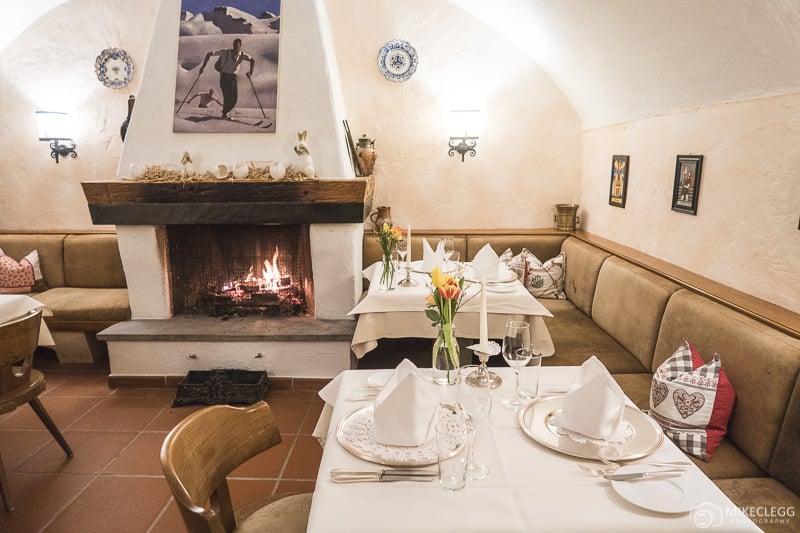 Hotel zum Hirschen
Another great restaurant is the Hotel zum Hirschen in Kaprun. This is also Gault Millau awarded. On their menu, they have daily specials as well as some regional classics such as Pinzgauer Kasnockn.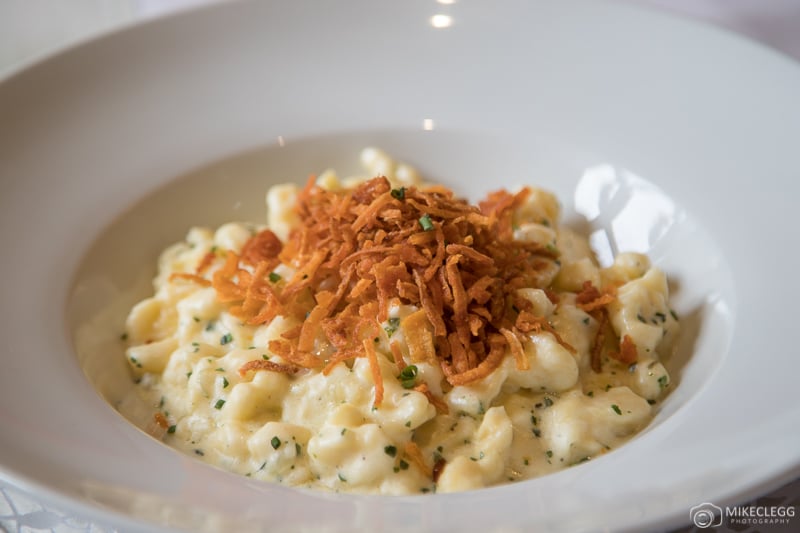 ---
Where to Stay
A fantastic hotel is Hotel Kaprunerhof. This is located in Kaprun and a short drive or taxi from Kitzsteinhorn Ski Resort, Lake Klammsee and also Kaprun Castle.
A few features of the hotel I like iinclude the fantastic spa which has a large pool and sauna facilities, the beautiful and traditionally styled rooms, and the friendly and smiley staff.
The hotel also serves great food, including the evening dinner menu, as well as at breakfast. The breakfast includes a large choice of options, such as oatmeal, fruit, cereal, boiled eggs, ham, cheese and various other egg options to order. In the evening you'll receive a multi-course meal, including the salad bar, soup, main course and dessert. I've now dined in the hotel multiple times and the food has been great and always well presented.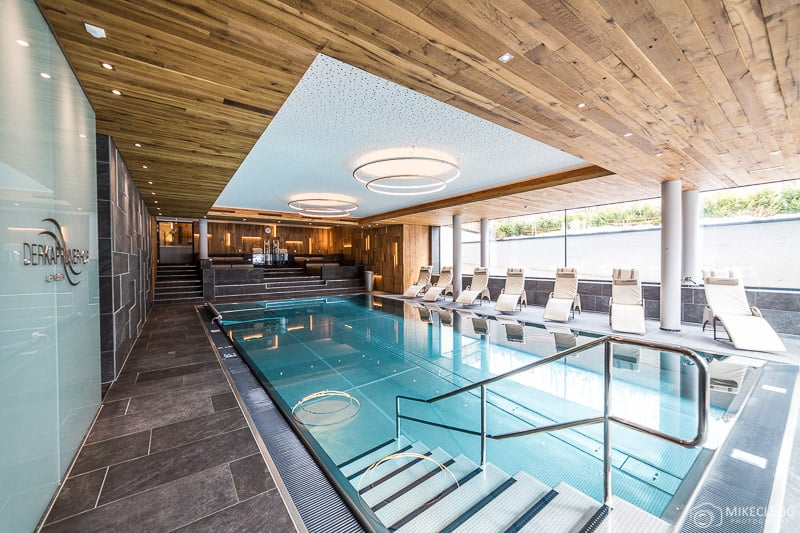 ---
Summary
Whether you visit Zell am See-Kaprun in the winter and get to enjoy the stunning snow-covered landscapes, or you decide to visit another time of year such as the autumn/summer months, you will be sure to have an incredible time and get to see one of Austria's most beautiful destinations.
Find about more on this region on:
Zell am See-Kaprun Tourism: zellamsee-kaprun.com
SalzburgerLand Tourism: salzburgerland.com/en/zell-am-see-kaprun
Disclosure: Post in collaboration with Zell am See and SalzburgerLand Tourism boards.
Related Articles