Zell am See and Kaprun are two alpine towns in the SalzburgLand state of Austria. They are in the Austrian Alps region of the country around 80km south of Salzburg. The entire area consists of the most beautiful scenery, with lakes, mountains, hills and glacier. As well as this, as you explore you will often hear the dinging of bells on cows. This is quite soothing, providing you with a sense of peace and tranquillity, and really helps make you appreciate where you are.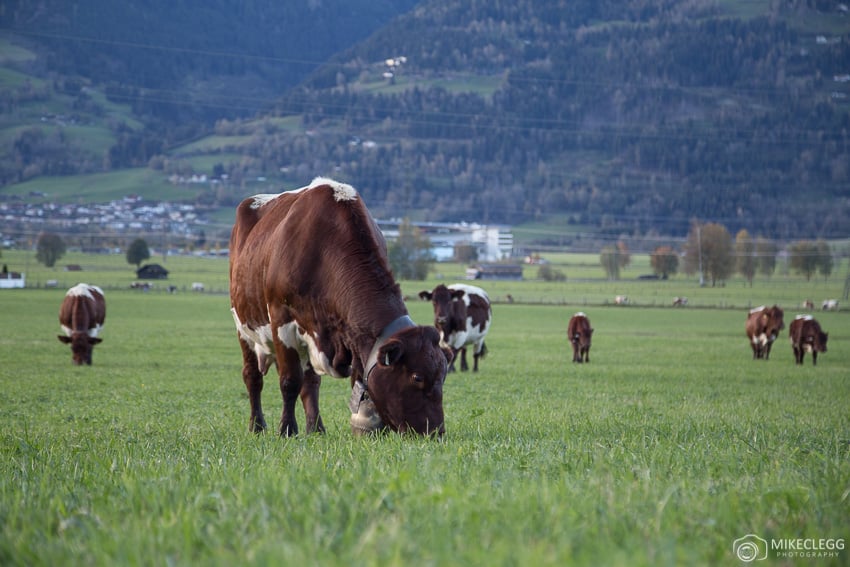 I visited Zell am See and Kaprun at the start of October 2017, which is still part of the summer season for activities. Whilst there I had the most amazing, if not unexpected experience. It felt like this destination had two seasons at once, with colourful autumn colours at ground level, followed by layers of snow a short gondola ride up the mountains. Keep reading to learn more about my experience and what I saw, as well as to see lots of pictures from this amazing destination.
ADVERTISEMENT
CONTINUE READING BELOW
---
Things to See and Do
You can of course visit this region of Austria at any time of year, although my particular trip was during the autumn. When visiting between mid-May to Mid October it's recommended to stay in one of Zell am See Kaprun's partner hotels, as you get a summer card included for free. This card will provide you with tons of discounts and free entry, such as a visit to the Sigmund-Thun Klamm Gorge, the Gondola lift up to Schmittenhöhe and Kitzsteinhorn Kaprun, a boat tour around Lake Zell and so much more.  To give you an idea of how much you save, consider that taking the gondola up to Gipfelwelt (top of Kitzsteinhorn) costs €41 if purchased separately.
Boat Cruise on Lake Zell
A great way to start your experience in Zell am See is to take a boat cruise around the lake. This tour last around 45 minutes and whilst sitting back and enjoying the view you'll be able to enjoy various refreshments available to purchase on board. For me I really enjoy being on the top deck whilst on this tour with the wind in my face and beautiful views all around, it was a very peaceful moment. More information: www.zellamsee-kaprun.com…boat-trips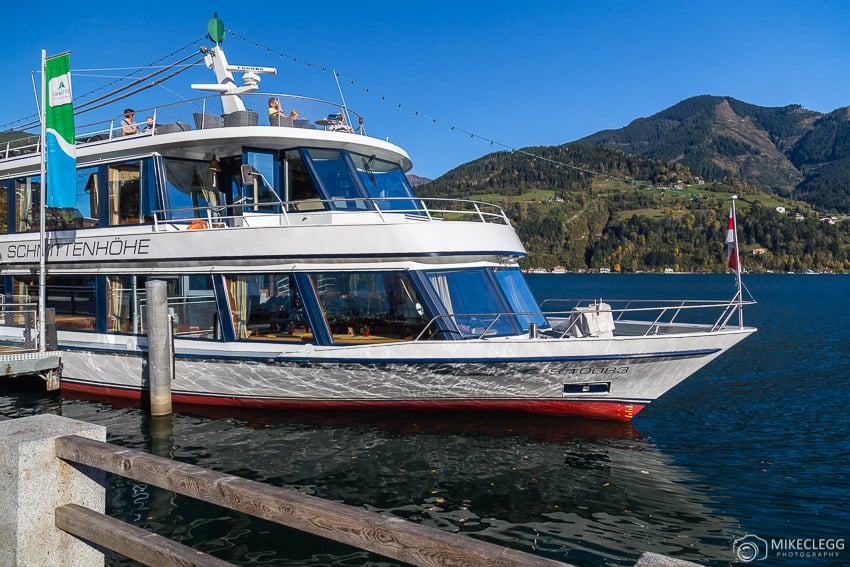 Sigmund-Thun Klamm Gorge
This magnificent gorge is close to Kaprun and was created by a glacier around 14,000 years ago. The Gorge is 320 metres long and over 30 metres deep, and as you walk you'll be able to gaze down at the water flowing beneath you. There are also several small waterfalls along the route, which are great for pictures or to just admire. One of my favourite spots in this gorge was towards the end where there is a waterfall that you can almost put your head under. More info: http://www.klammkaprun.at
Klammsee
Towards the end of the route of Sigmund-Thun Klamm you'll come to Lake Klammsee. This actually joins onto the river that flows through the Gorge. For me, this was one of the highlights as I wasn't expecting it and found it strikingly beautiful with one of the most beautiful turquoise waters I've ever seen. To make it even more fantastic when I was visiting during the autumn, the trees surrounding it were a wonderful mix of colours. It was an amazing experience to be there during this time and is a place I'd love to revisit.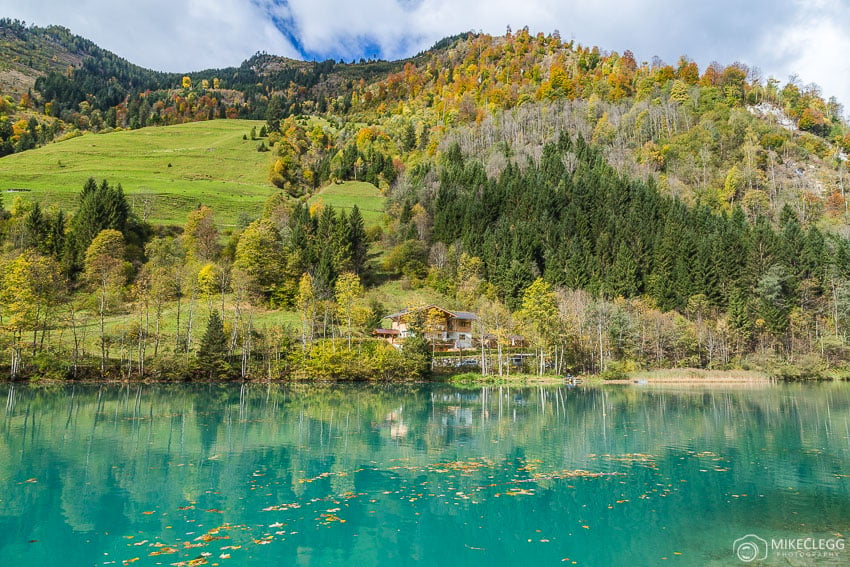 Kitzsteinhorn
Following on from Lake Klammsee and not too much further from Kaprun, you'll be able to get to the base of the Kitzsteinhorn mountain, which has a glacier ski resort at the top. The highest point you can get to is at 3029 meters and is called the Top of Salzburg. Up here are amazing views and on a clear day, you'll be able to see the peak of mountains all around, as well as Lake Zell and Kaprun Town. To get to the top you take several gondolas/cable cars and while going up it's incredibly scenic and peaceful. 
During my visit to Kaprun this was quite a special moment for me, as one moment we were down by Lake Klammsee where there were beautiful autumn colours, and the next moment we were halfway up the Kitzsteinhorn and it was snowing! It felt very surreal and is something I will never forget. I even saw people skiing and snowboarding in October, which I didn't even know was possible.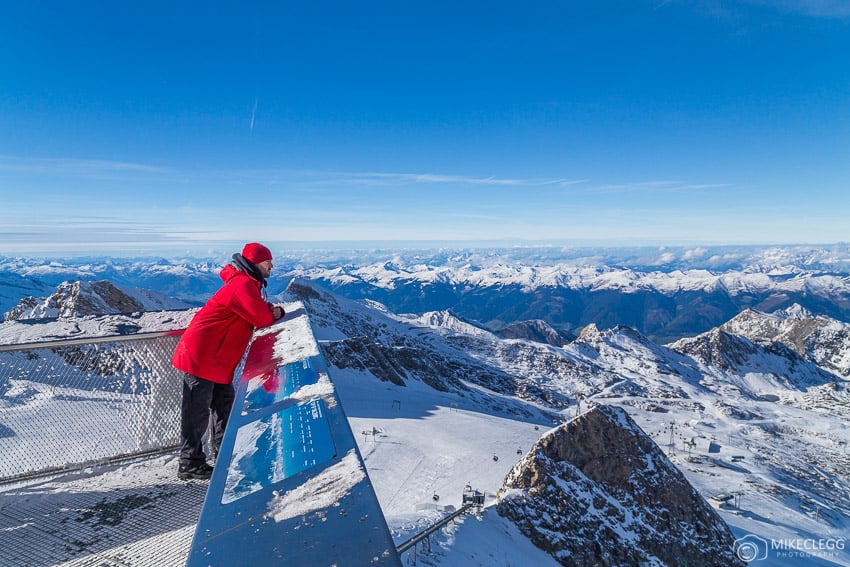 Schmittenhöhe
Another great spot this time in Zell am See, is to get the Gondola up to Schmittenhöhe. Up here it actually serves as an amazing viewpoint over Lake Zell and there is a cafe/restaurant there for you to get some refreshments.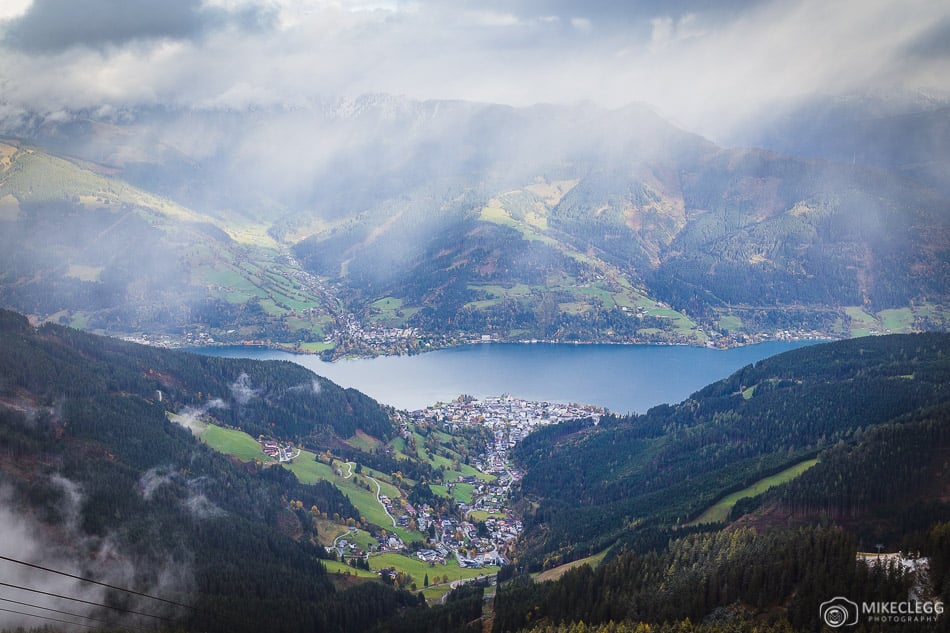 When I visited this mountain similar to Kitzsteinhorn it was snowing, and it didn't even seem that high up! The ground level at the Lake is 750m and up the mountain it's 1,965m.
Around this point are also various ski lifts that weren't open yet, but as a snowboarder, this combined with the snow started to make me quite excited for the upcoming season. Below you can see one of the amazing views from this mountain.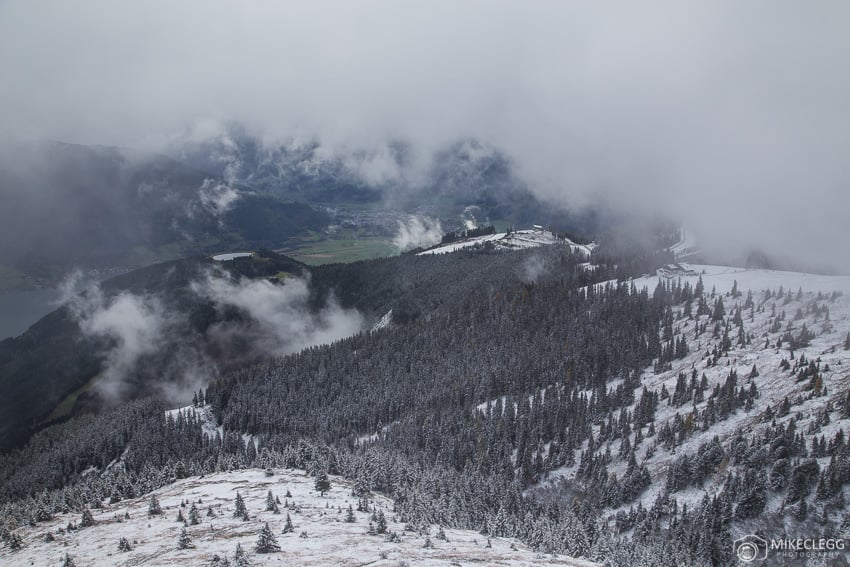 There is also a church at this point, which some people come to get married. 
As well as being a place to come to relax and enjoy the view, if the weather is good this spot also serves as a place to go paragliding (in the summer). You can find out a bit more via this link: zellamsee-kaprun.com.
Other things to do
There are tons of other activities you can do during your stay. A few of which include:
Magic Lake Show
Several times a week there is an awesome show on Lake Zell with music, lights, lasers and video projections and is even free to attend. Head to www.zellamsee-kaprun.com….magic-lake-show to check the schedule and times. The video below from YouTube gives you a little sample.
Burg Kaprun
This is a castle that may have been built in the 12th century. It is now an events venue and stately building and also hosts the Burgfest Castle Festival in the summer. Around the castle, on the outside, there is also a good viewing platform, where you can look over the valley and it should also serve as a nice sunset spot.
Relax in the Spa
Zell am See and Kaprun have one of the biggest spas covering a massive 20,000 m2. Within the facility are 11 pools, 10 saunas and steam rooms, bars, restaurants, treatments and more. Visit www.tauernspakaprun.com to learn more.
Play some rounds of Golf
Something that is probably a huge attraction to many, is the two 18 hole golf courses. They are named Kitzsteinhorn and Schmittenhöhe after the mountains. Head to www.golf-zellamsee.at for more info.
Visit the Casino
There are only a few casinos throughout Austria and one of them is in Zell am See. In the Casino you'll find game machines, roulette terminals, blackjack tables, poker tables and more. The entire gaming area covers an impressive 1,000 m2.
ADVERTISEMENT
CONTINUE READING BELOW
---
Where to stay
During my visit, I stayed in the DerKaprunerhof 4 star hotel which is located in Kaprun. This hotel is in an ideal location a short distance from many of the region's attractions. Such as the Sigmund-Thun Klamm, Gondola up to the Kitzsteinhorn Glacier, as well as Lake Zell. The hotel also has a bar and spa facilities.
One of the huge benefits of this hotel is that it is a partner hotel of Zell am See Kaprun tourism board, which means guests visiting between mid-May to mid-October get a special "Summer Card" when they stay. This card gives you heaps of discounts and even free entry to many attractions.
You can find lots more place to stay using this map:
---
Summary
Zell am See makes for a wonderful destination to visit at any time of year. You could visit in spring-autumn time and enjoy some of the activities above, or visit in the winter for skiing, snowshoe hikes and other things to do.
For more information on visiting this region of Austria head to www.salzburgerland.com/en/zell-am-see or www.zellamsee-kaprun.com/en
Note: This trip was in collaboration with SalzburgerLand tourism. All thoughts and opinions are my own.
Ready to book? Search for:
---
Related Articles