Ljubljana the capital of Slovenia is simply stunning and would be a perfect destination for a weekend getaway. The city isn't that big and is easy to walk around. It also felt quite romantic and I would often see couples walking hand in hand along the river and throughout the streets.
---
Things to See and Do in Ljubljana
Here are a few of the things you could see and do in Ljubljana on your visit.
Explore Old Town
In this city you'll have the pleasure of walking along the beautiful Ljubljana river coursing through the centre with stunning architecture on either side. Along the river and throughout the city you will find lots of wonderful restaurants with many offering alfresco dining for that perfect summer experience.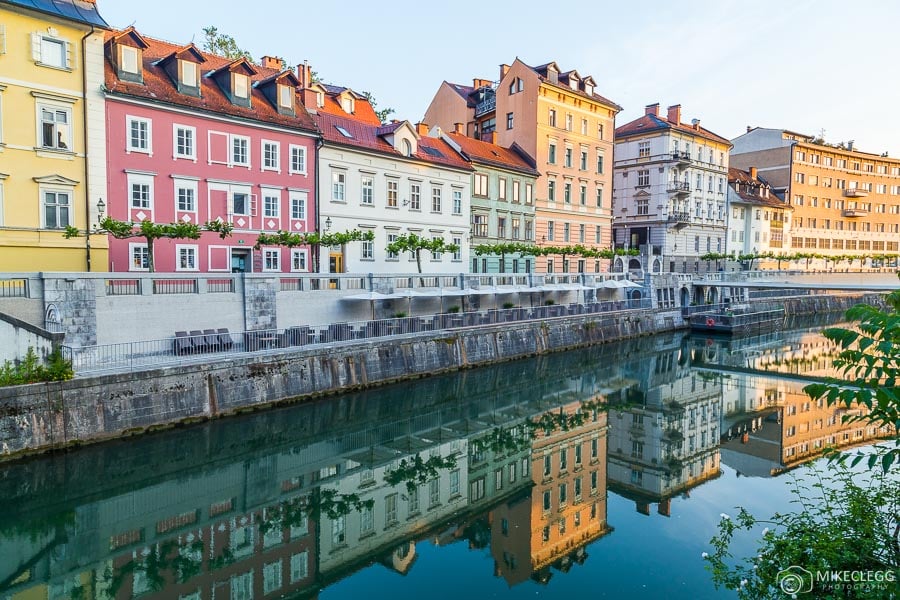 Many streets in the old town are cobbled and traffic-free and have old and beautiful architecture.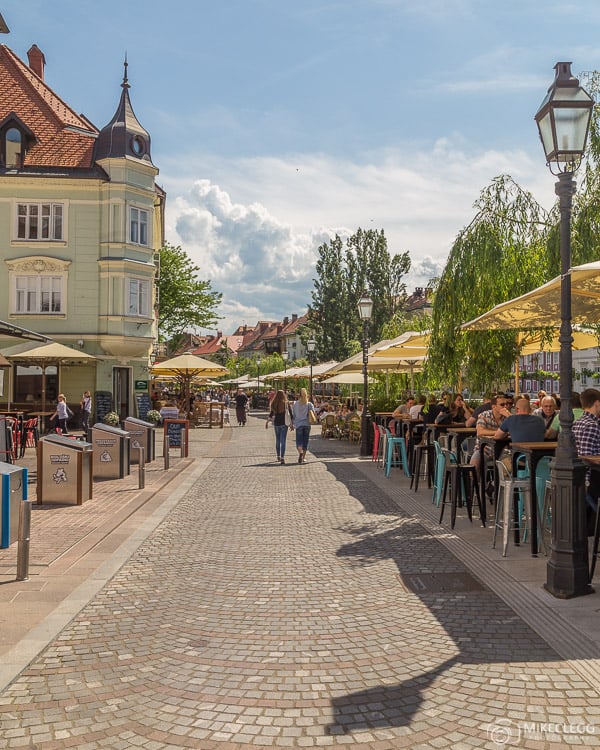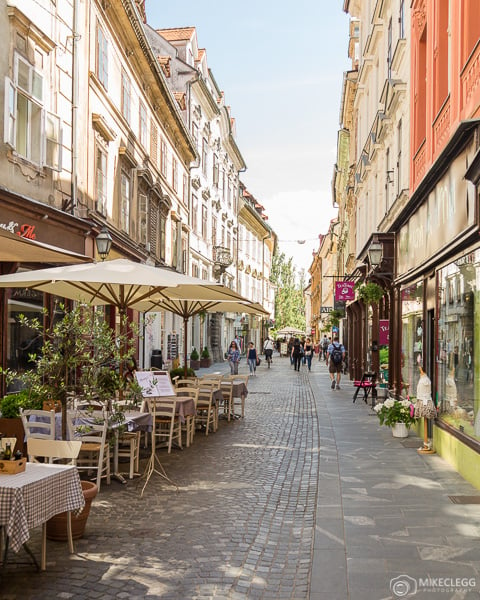 Ljubljana Castle
For high views or to learn some of Slovenia's history, head up to Ljubljana castle. Here you will find museums, a restaurant and the Castle Tower for fantastic panoramic views.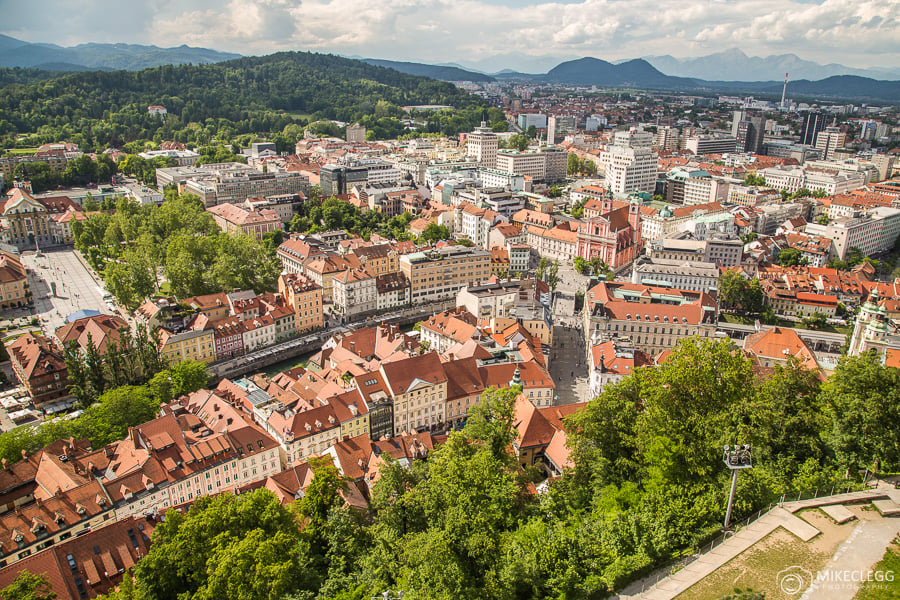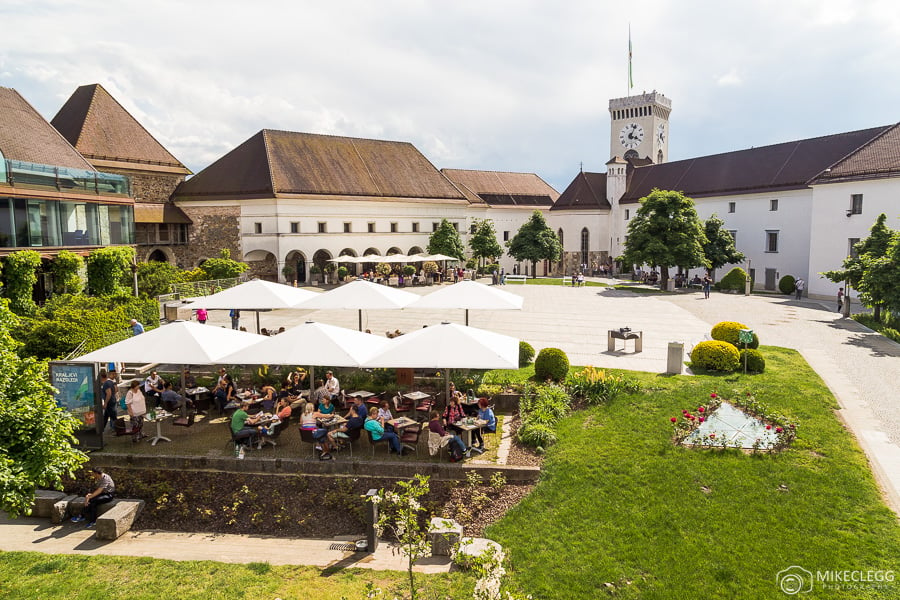 Nebotičnik Skyscraper
Another excellent place for high views of Ljubljana is the rooftop bar on the Nebotičnik Skyscraper.  Here you can watch the sun go down whilst enjoying some drinks and snacks.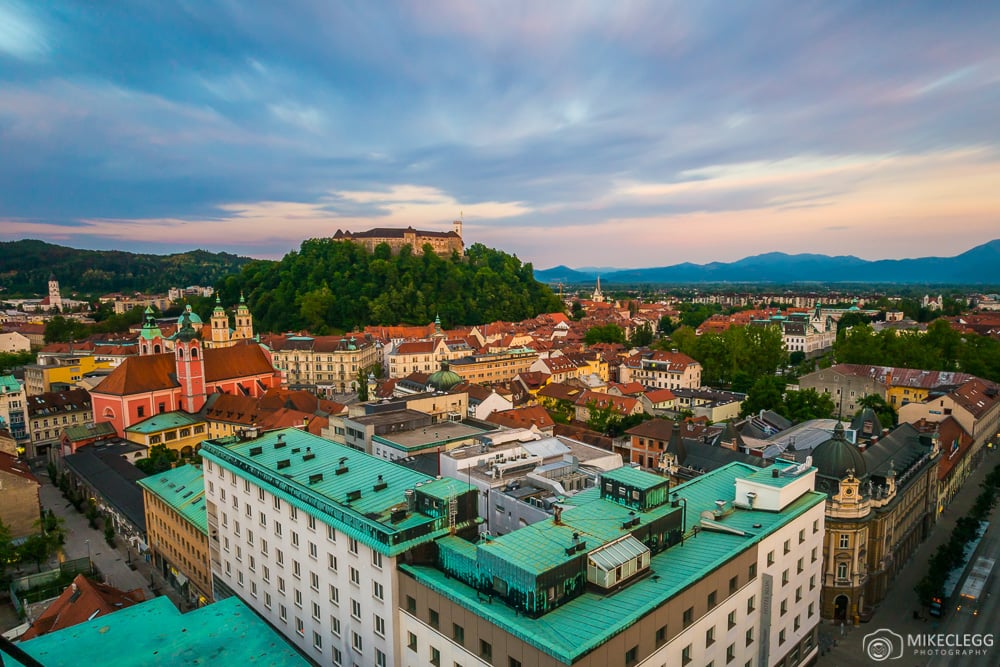 ADVERTISEMENT
CONTINUE READING BELOW
Bled and Vintgar Gorge
If you fancy a little excursion head north of Ljubljana to Bled. Bled is famous for the lake set between hills and mountains with the Church of Assumption on an island in the middle.
Not far from Bled is Vintgar Gorge which is a beautiful river running between 1.6km of narrow rock. You can then walk along the platforms to get amazing views. If you'd like to read more about Vintgar Gorge read our post here.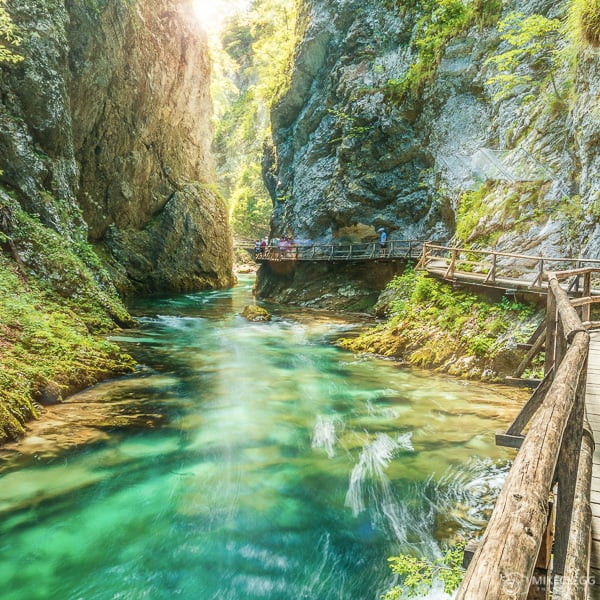 For more on Vintgar Gorge head to Visit Vintgar Gorge, one of Slovenia's highlights.
More tours and activities
You can start booking tours and activities on getyourguide.com. Here are some ideas below.
---
Places to Stay
If you wanted to stay somewhere cheap and central consider AdHoc Hostel, which is in a great location along the river and doesn't take long to walk up to the Castle or to other attractions.
For a more luxurious place consider Grand Hotel Union, which is a short walk up from the famous Triple Bridges and Prešeren Square.
Whilst in Bled a great hotel to stay in is Grand Hotel Toplice, which is located right on the lake and will provide stunning views of the lake from many of the bedrooms as well as stunning facilities.
---
Places to Eat
You won't struggle to find nice places to eat. All along the river are plenty of Alfresco dining opportunities, as well as plenty of restaurants along the streets.
You could walk and visit the restaurants that appeal to you, or you could do some research on Trip Adviser, which will provide you with reviews to help you choose.
---
Ljubljana Photography Tips
Take photographs along the river in the morning when the water is calm and provides perfect reflections.
Head up the Nebotičnik Skyscraper for an awesome sunset spot.
Explore the old town in the morning when there is nobody around for peaceful street photographs.
Get low to the ground and include the cobbles in your shots for a nice perspective.
More travel photography tips: Ultimate Tips for Travel Photography
---
Ljubljana Destination Info
Currency – Euro
WiFi – Easy to find everywhere
Emergency numbers:
122 – fire brigade
133 – police
140 – mountain rescue
144 – rescue/ambulance
Closest Airport – Ljubljana Airport – You can then get a bus, taxi or hire a car
Travel by bus – You can easily travel from certain cities in Europe using FlixBus
Travel by train – Visit www.slo-zeleznice.si to check for tickets and routes
Language – Slovenian (English is good everywhere)
Power supply – 230v- Type F – European
Tourism Websites – www.visitljubljana.com | www.slovenia.info
More Travel Tips:
For more tips on travelling Europe head to: Top Tips for Travelling in Europe
Related Articles