Ljubljana and Bled are two popular destinations in Slovenia and in 2018 I decided to visit in the winter. Luck would have it that I would visit and there would be snow, which made these already very pretty destinations that much more beautiful. In this picture based post you'll find some pictures from my trip along with a little bit about them.
You may also be interested in my post City Breaks: Guide to Ljubljana.
Ljubljana in the winter
Ljubljana is the kind of city that you can easily walk around which makes taking pictures so much easier, as you can cover a lot in a short amount of time. A great starting spot is either at the Dragon Bridge along the east of the River or St James Bridge along the west. As you walk you'll get to see Ljubljana Castle on the hill overlooking the city, which I felt when it was covered in snow looked quite magical.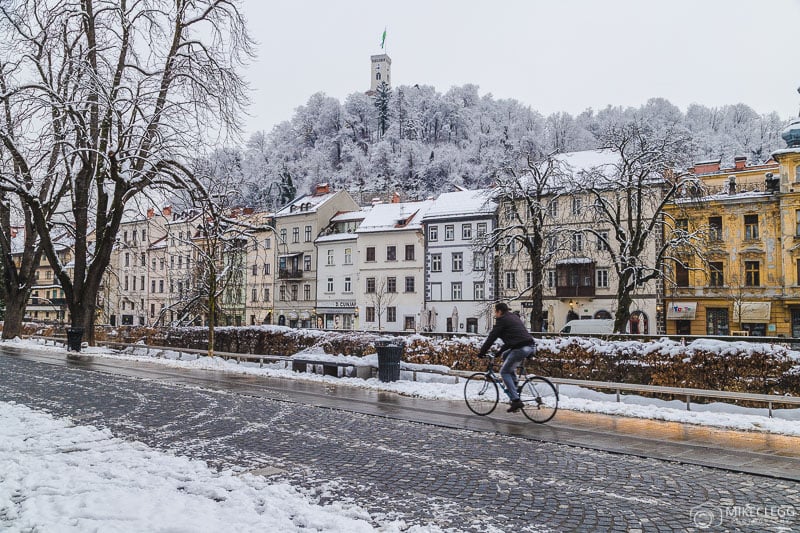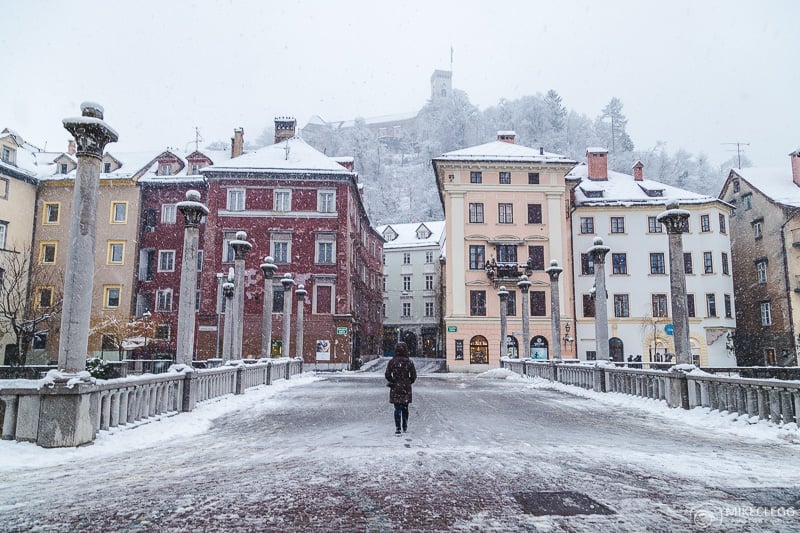 Franciscan Church of the Annunciation
This iconic red church is one of the most recognisable landmarks in the city. It was built between 1646 and 1660, with its facade originally completed in 1700. Also near this church is the famous Triple Bridge which as you can guess is three bridges that cross the river. The central bridge was built first in 1842 with the bridges either side being later added around 1929-1932.
ADVERTISEMENT
CONTINUE READING BELOW
Along the Ljubljanica River
The Ljubljanica River runs through the centre of the city and all along you'll find various restaurants which even offer outside dining during the winter (with heated lamps). It's also very photogenic as the water is a stunning green and lining the sides are beautiful facades.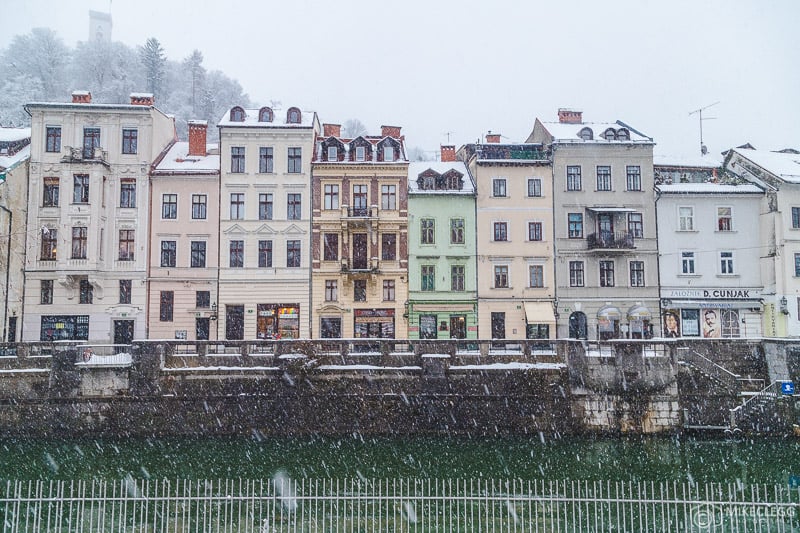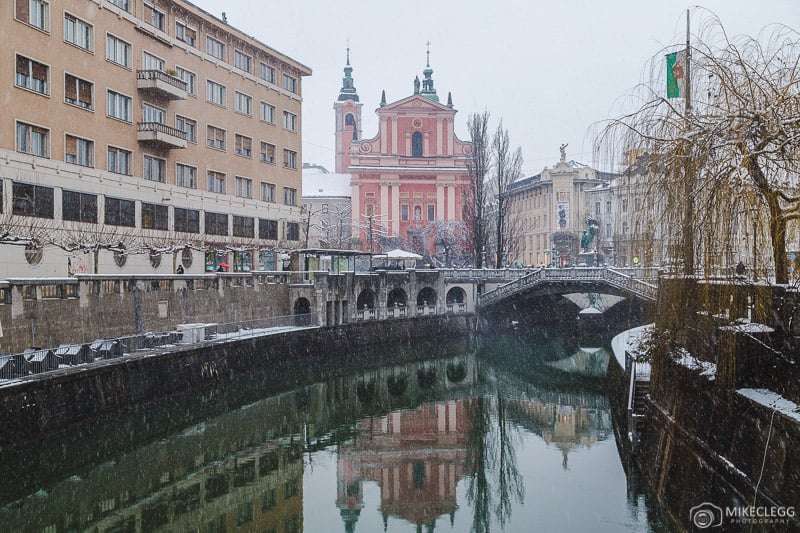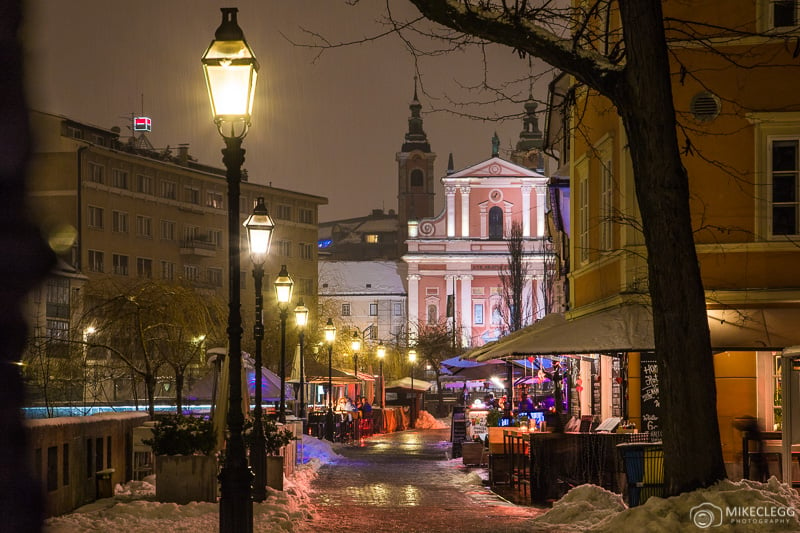 Dragon Bridge
Ljubljana seems full of beautiful bridges with another famous one being the Dragon Bridge, where at both ends of the bridge you'll find two dragons (four in total). Actually, when this bridge was being designed it was originally going to have winged lions instead of Dragons.
Nebotičnik
A great place to enjoy views of the city is from the Nebotičnik skyscraper which has a rooftop restaurant/bar. I've also visited this spot during the summer and the views have never failed to impress. It's also quite an affordable spot to get a drink, coffee or cake. Head to neboticnik.si to learn more.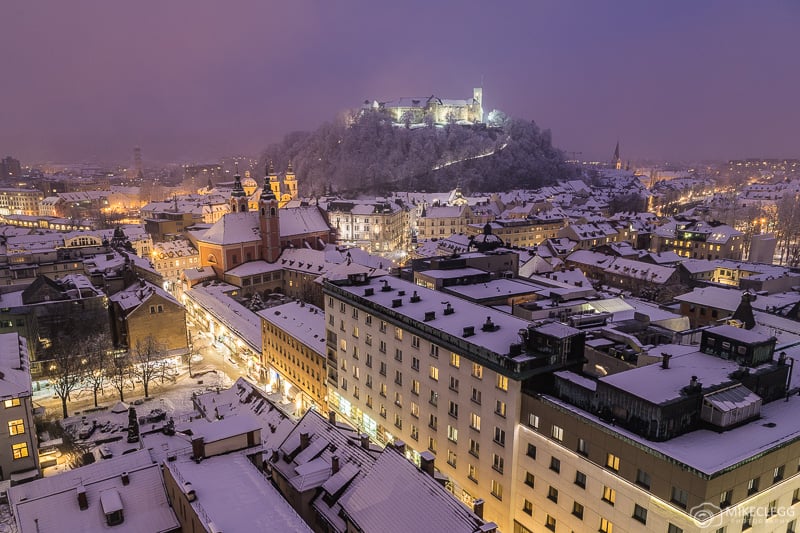 Bled in the Winter
Around 50km north of Ljubljana is Bled, which is one of Slovenia's most popular lakes and tourist spots. I'd been once before in the summer, but during my winter visit, I was lucky to enjoy the landscape covered in snow. It was simply fantastic. To get to Bled from Ljubljana you'll be able to catch a bus from the main bus station and it takes roughly 1 hour 15.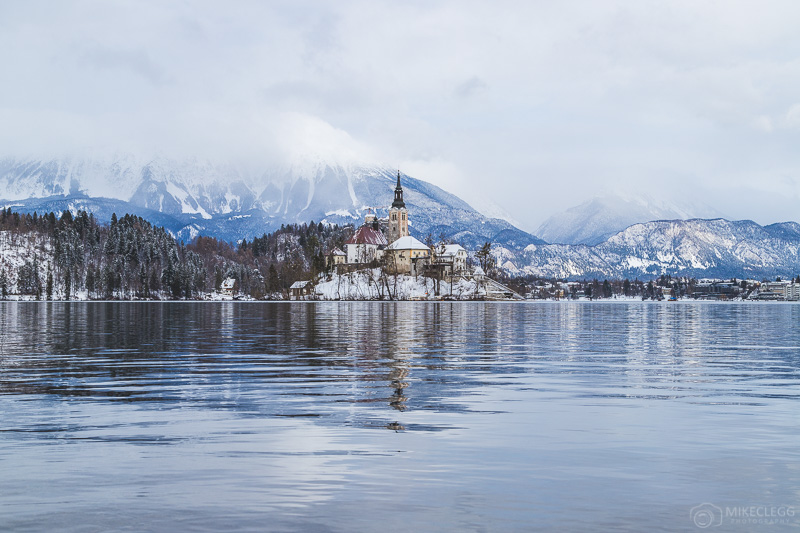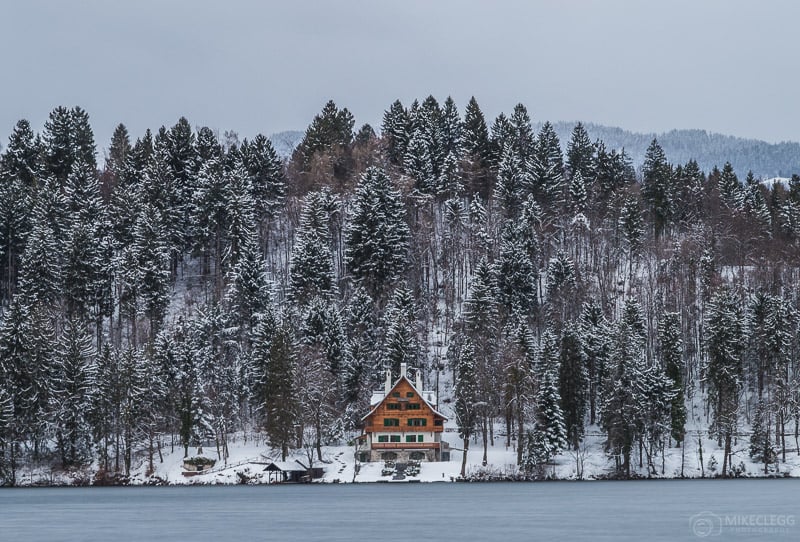 Pletna Boat tours
One attraction that is quite popular among visitors to Bled is to take a Pletna Boat tour to the famous island in the middle of the lake. I knew these boat tours were possible in the summer, but even in winter you can still get these boats.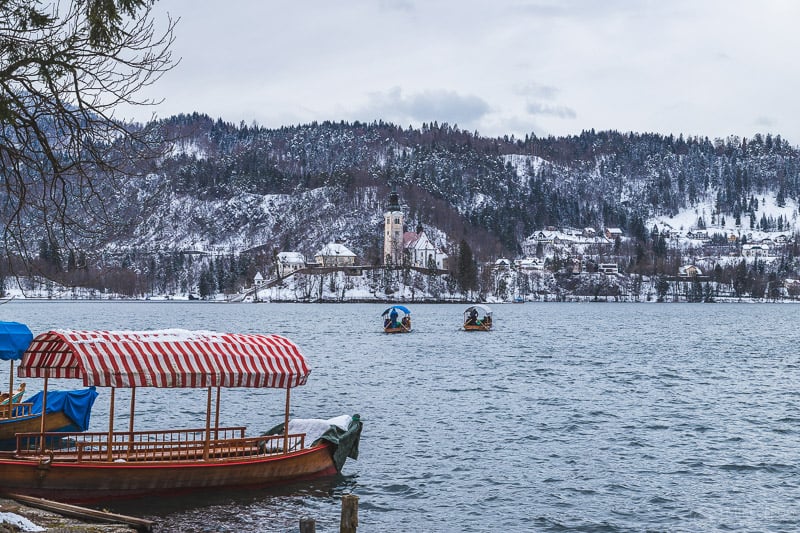 Views and Hikes
Assuming your fitness is ok then something I would definitely recommend doing is taking the Ojstrica and Osojnica hiking trails up to the viewpoints. It takes a fair bit of effort and if you are hiking in the snow then make sure you are wearing good quality hiking boats with plenty of grip. Also, consider taking some Trekking Poles
with you.
The start of these hikes is actually on the far west side of the lake near the camping site. You will then see signs for Ojstrica and Osojnica to follow.  There aren't tons of signs, maybe 4 or 5, but you'll find that if you are going the way they are pointing then you should end up at the top.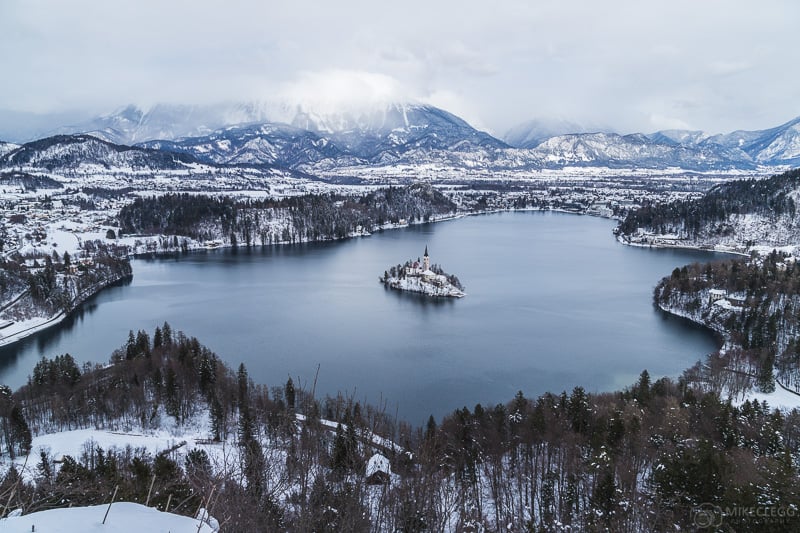 Vintgar Gorge
Not too far from Bled Lake is Vintgar Gorge, which I've visited before in the warmer months. It is breathtakingly beautiful with a boardwalk running along a stunning river. During the winter it isn't officially open and if you venture along it then it is at your own risk as there may be ice etc.
ADVERTISEMENT
CONTINUE READING BELOW
---
Photography tips
Here are some photography tips for if you visit and there's snow.
Keep your camera in a padded bag (such as the Lowepro Messenger Shoulder Bag) when not in use in case you slip.
Carry lens wipes or soft tissue to wipe your lens, as it may get snow or water drops on it.
Use a decent tripod when taking night shots.
Add positive exposure compensation if your pictures are coming out a bit dark.
Consider taking a red or brightly coloured jacket or umbrella for great contrast with the snow.
---
Tours and activities
---
Places to stay
Ljubljana – During my visit in the winter, I stayed at Galeria River which is along the river and was perfect for popping out to take pictures, or for sightseeing. You can also find lots of other options on booking.com.
Bled – A beautiful hotel to stay at in Bled is Grand Hotel Toplice which also has a fantastic indoor thermal medical pool.
---
Summary
Whether you visit Ljubljana in the winter or another season you will be sure to have a wonderful time. With a nice selection of things to do, very photogenic architecture, the beautiful Ljubljanica river, as well as Bled just up the road, the city makes for a perfect city break destination.
Ready to book? Search for:
---
Related Articles