Are you planning to travel to Europe for the first time? Here you'll find top tips for travelling in Europe for the first time. From where to go, when to go, how to get around and much more to help you on your trip.
Where to Go?
When planning a trip to Europe, it's worth first thinking about where you want to go. Europe has everything, from beaches, historic cities, ski resorts, isolated areas, you name it! A good way to get inspiration can be by following travel accounts on Instagram, as well as searching online for blog posts which provide ideas such as my post Ten Great Cities to Visit in Europe.
Beach Destinations
All along the Mediterranean sea are endless amazing destinations for you to visit, such as the Balearic Islands, Cyprus, Amalfi Coast, Greek Islands, Malta and many more. You'll find some good beach destination in this post: Best Beach Destinations in Europe
City and Architecture
Many cities in Europe have beautiful old architecture. A few of my favourites include Dresden, Vienna and Barcelona. You'll find some of our City Break guides on Europe on this page: Destinations – City Breaks
History and Culture
If history and culture is your thing you could consider places like Berlin, Krakow and Tallinn.
Ski Resorts
Europe isn't short of fantastic ski resorts. One of my favourite places includes Val Thorens in France. You'll also find plenty of places to ski in Switzerland and Austria.
To find all our Europe posts head to our page: Destinations in Europe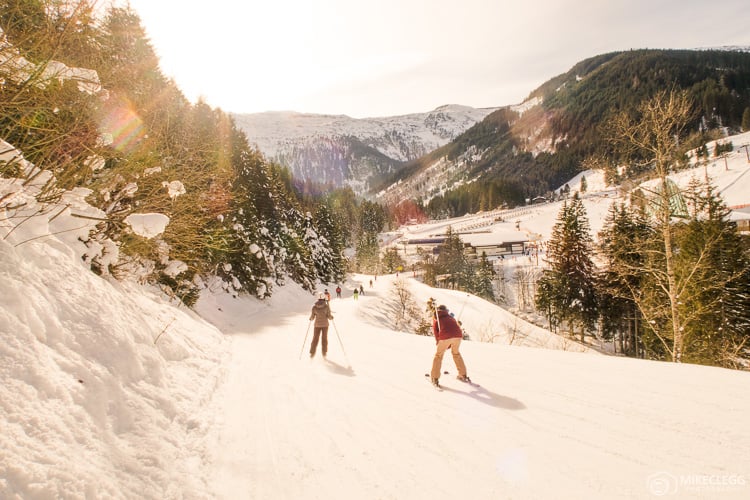 Best Time to Travel in Europe
Climate
The climate will probably vary a lot between destinations in Europe. It'll generally be hotter around the Mediterranean and southern Europe, and colder in north Europe, such as Norway, Finland, Estonia etc.
Daylight Hours.
The higher up you go in Europe the shorter the days may be in the winter, and the longer they may be in the summer. For example in Norway in June, the sun may rise at 3.53am and then set at  22:43pm, whilst in December the sun sometimes rises at 9:18am and sets at 15:12pm. A good site to check sunrise and sunset times is  timeanddate.com.
School Holidays
Schools and workers in Europe get lots of holidays throughout the year, with the main period often being July and August. During this time you'll often find prices are a lot higher for accommodation, flights and package deals, as this is considered peak season. Schools also have half-term, Easter and Christmas holidays too. These do vary slightly between country.
To get an idea of school holidays in England you could go to gov.uk/school-term-holiday-dates and put in a postcode (they suggest one on the page). This may not give you the exact dates but should give you an idea.
Winter
Winter is from around December to February and can be cold and snowy in some destinations. Also, the days will be shorter, such as in Tallinn where I had just over 6 hours of sunlight. Benefits of travelling in the winter are that it may snow, it tends to be quieter and it may also be cheaper. Towards the north of Europe you may even see the Northern Lights during this month.
Spring
Spring is between March and May and many cities will have beautiful tulips all around the city, which make for wonderful picturesque images. The climate will tend to be warming up and there may be spring showers.
Summer
Summer is around June, July and August. This is the best time to go on beach holidays, although it's peak season, therefore flights, accommodation will be more expensive and you'll also find most destinations a lot busier.
Autumn
Autumn begins mid-September and lasts until about end of November. This is my favourite time to travel and you'll find beautiful colours on most trees which make for fantastic photographs. For more picturesque images try and head out of cities, or to smaller towns in the mountains. One of my favourites is Hallstatt in Austria. You could also consider Plitvice Lakes, Bled, Vintgar Gorge and also Neuschwanstein Castle.
If you are interested in how the seasons affect photography check out: Seasons and Travel Photography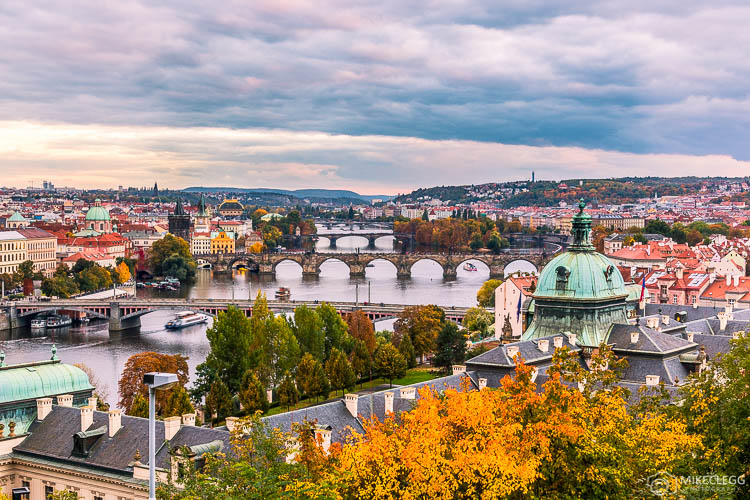 Transportation and Getting Around
Download Offline Maps
One thing I do whenever I travel to a new destination is download offline maps. I do this using Google Maps which is a great tool for travellers and using the App you can download areas for destinations around the world. The map isn't fully searchable, as there's only so much data you can download, but it has roads, streets and more, and if you link it with your main Google account, you could save markers on the map to help find places of interest. Also if you use Gmail you may find your accommodation and various other things are automatically marked on the map.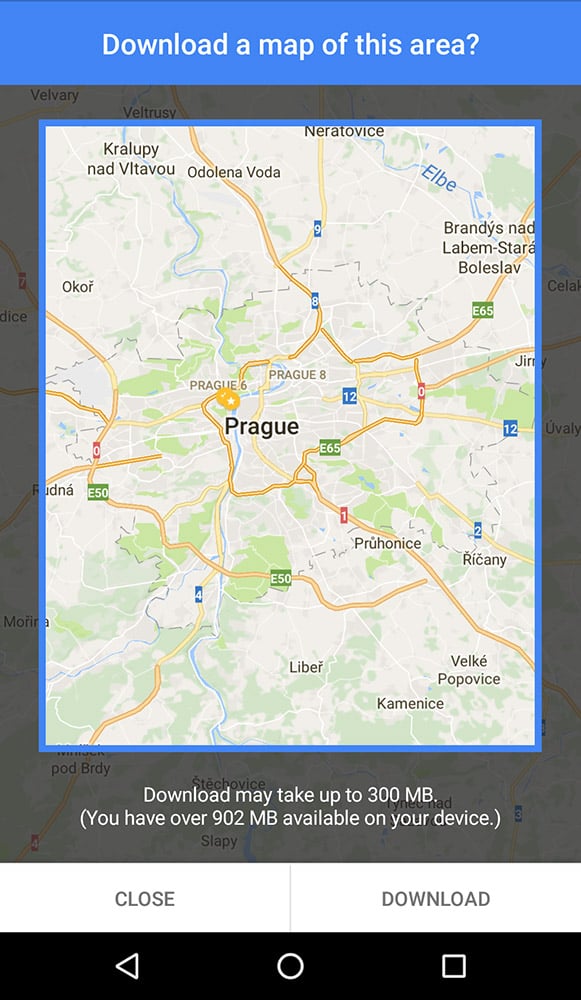 Transportation
Between

 Cities

Once in Europe, you'll find it easy to get between cities, as well as to other countries.

Fly – An airline I use a lot is easyJet, which I rate as being cheap and also generous with their luggage allowance etc. British Airways is also becoming a bit more competitive and offering good flights and luggage options. Of course, there are other budget airlines such as Ryanaire, Wizz Air and various others, but sometimes I find they are overly strict with hand luggage weight and size and it puts me off. You'll find a bit more on Airlines further down in this post.

Trains – Trains are a quick way to get around Europe and connections are generally quite good between major cities. A good place to start looking for trains is goeuro.com. Alternatively, head to the national rail service for the country you are visiting. Whenever booking trains make sure you book in advance as the prices can get quite steep last minute. For example in Austria when using the OEBB you should book your trains at least one week in advance to get the best prices.

Buses – A cheap way to get around is to use a bus service such as FlixBus. Flixbus make it easy to find your connections using their route map seen below. There are sometimes options for night buses too, which is a good way to save money on accommodation for a night.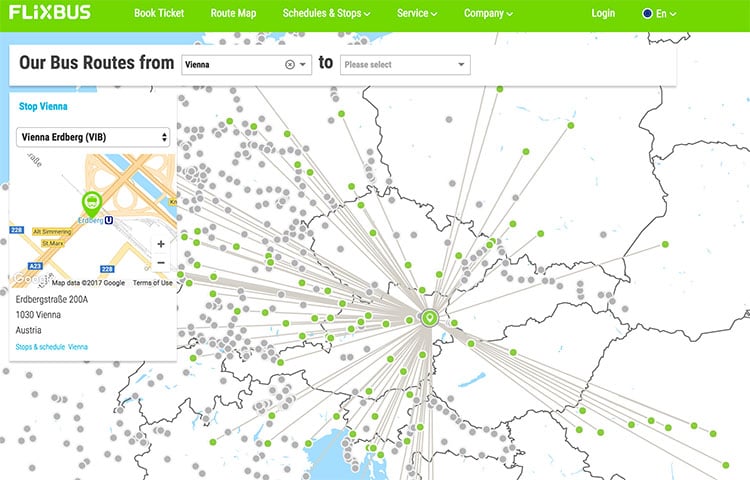 Transportation
to/from Airports
Many cities in Europe have good transport services to easily get to and from the airport. You should be able to get from the airport to the city by shuttle buses, trains, or if you wanted you could use Uber and Taxies. If you are travelling somewhere out of a major city or town you may have fewer options available. By doing your research in advance this will make your arrival and departure easier and should allow you to find the cheapest option if you are on a budget.
Transportation 
Within

 Cities

Once you get to a city in Europe most will have a good public transport system, which may include subways, trams, buses and overground trains. You can often purchase travel cards which will allow unlimited travel and occasionally the city cards (mentioned further below) include free travel.

Also available in many cities is Uber and Taxies. If you are travelling for business and need to expense your travel, then using Uber may help, as you will be able to easily log your transportation costs.
City Bikes
Many cities in Europe now have City Bike Programmes which allow you to hire a bike for a short period of time from a docking station. The docking stations would be located all around the city and once you've finished you can return the bike to any docking station that has a free slot. Hiring bikes is often very cheap and sometimes even free.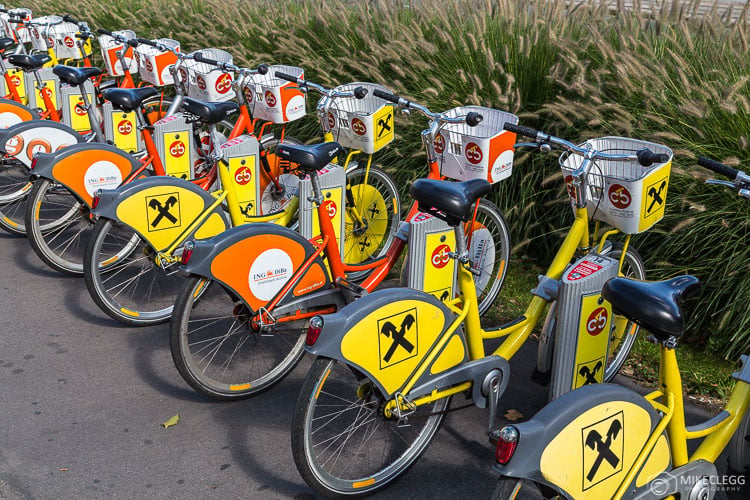 Renting Cars
If you are wanting to see more rural areas, go hiking, or go on a road trip, then hiring a car may be a good option. Some car hire companies allow you to pick the car up at one destination and then drop it off at another. You may find that booking in advance is the cheapest way to do this. Hertz is one such provider of car rentals around Europe.
Airlines
Here are my views and opinions on various airlines I have used to travel around Europe. Whenever you book with an airline ensure you always know the cabin baggage allowance, ie size and weight, so you don't end up having to pay more at the airport.
easyJet – I often use easyJet who have great prices and have connections between many countries in Europe. One of the main reasons I use them is because they don't seem to have a weight restriction on hand luggage, which makes flying with them on a budget really easy. Ready my full review on easyJet.
British Airways – BA is also a great airline and has connections both within Europe as well as long-haul routes. They often have competitive prices and allow two items of hand luggage when you travel.
Ryanaire – A budget airline offering crazy good prices, such as once I travelled from London to Stockholm for only £16. You often have to pay for extras such as food, drinks, checked luggage etc, which is how they make their money. Ryanaire mainly flies out of London Stanstead or Dublin airport which has the most connections, although there are heaps of routes throughout Europe. I never used to be a fan of Ryanaire and they still aren't my first choice, however, I think they have improved their website and are doing a lot to offer a better service. If you do book with them make sure you follow every rule, such as for boarding passes and luggage etc, as their fines/airport fees are crazy.
Air Baltic – Air Baltic are ok although not that cheap and charge quite a lot for checked baggage. I only flew with them because there weren't any other options available for the route I needed. They have lots of routes within Europe and various long-haul routes.
Wizz Air – Another budget airline and offering pretty good prices. You have to generally pay for baggage, including large cabin bags, but the prices aren't too bad. They have most of their connections in Europe, although some connections in the Middle East.
Norwegian Air – Offering some crazy good deals, I went from London to Dubrovnik for only £40. The flight was early though taking off at 5.35am, but I considered it worth it for the price.
Thompson Airways – I have only flown with them whilst on a package holiday. They have lots of connections throughout Europe and some outside of Europe. I've never had a problem though.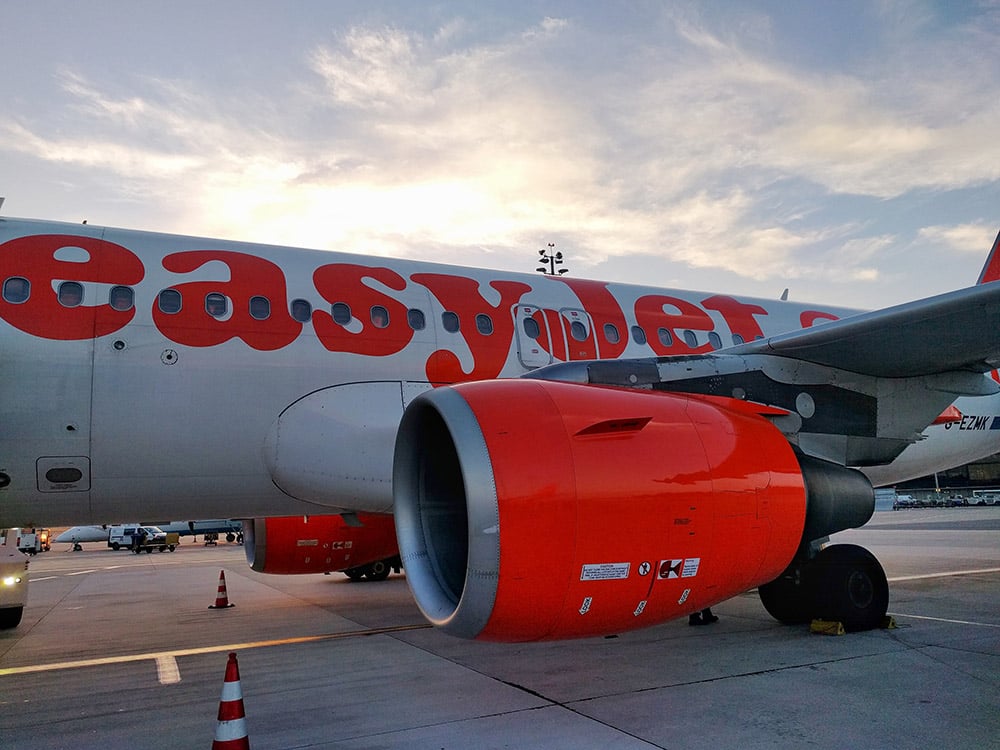 Multi-Destination Trips
In Europe, it is extremely easy to visit multiple destinations due to the connections available and these types of trips offer lots of benefits. You can take the train, buses or even fly between cities and major destinations.
When planning a multi-destination trip, make sure you plan your trip to allow at least a full day or two in each place, otherwise, you'll feel completely rushed. Ideally, two full days would be perfect for many European cities.

ADVERTISEMENT
---
---
Price Expectations
The cost of food, drink and accommodation can really vary between each place. For example in Budapest beer is crazy cheap at around €1.50, whilst in London a pint may cost you over £5, so they are on totally opposite ends of the scale. It's the same with accommodation, Budapest extremely cheap if you want it to be, whilst London is very expensive.
When thinking about how much you'll need then consider using Numbeo to get an idea of average prices and eating out. You could also have a look at local restaurants and the online menus to see the prices.
Before booking a flight I will almost definitely look at accommodation prices on Booking.com, and make sure there are plenty of options based on my budget.
When on a trip it is important to try and enjoy yourself though and not over budget. Ie if you have a low budget it might be nice to have one expensive meal and then eat cheap for most of the other times.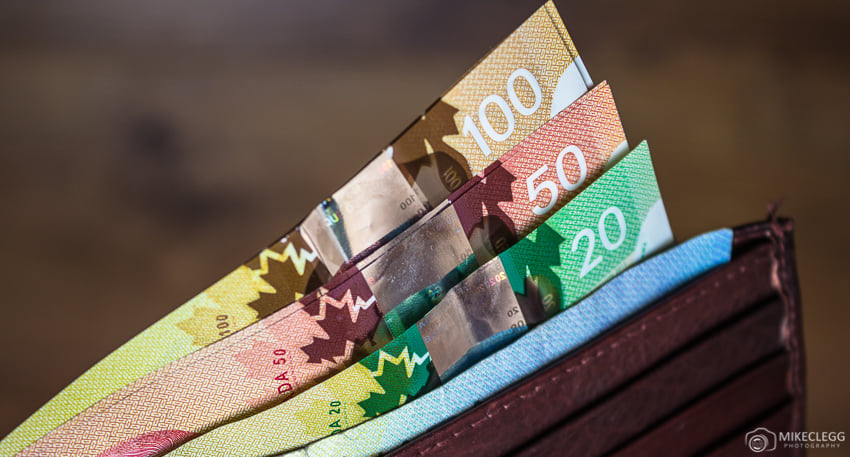 Accommodation
When booking your accommodation, especially if you are on a budget or just want to be able to walk everywhere, then try and stay as central as possible. What I often do before booking, is look at the best area to stay in and where most of the attractions are, and then try and find something in the area, or at least which has good transport links.
Depending on where you go there will be lots of different types of accommodation available and when looking I suggest these sites:
Check for Bedbugs
Whenever you visit anywhere in the world and you stay in a hotel, hostel or other accommodation, then it's worth checking for Bed Bugs. I have had two bedbug experiences before. One in Asia and one in Europe. To read about what you should do if you stay somewhere that has bed bugs read: Travel Tips: What to do if your hotel has Bed Bugs. Please note my bedbugs experience isn't associated with the hotel above. 
Attractions
Main attractions – Before heading to a destination I recommend doing a little research on things you'd like to see. You may find some attractions are closed on certain days of the week, so look on their official website. By looking on the official website you may even get cheaper tickets. And a good tip is to visit attractions early if possible as you may then avoid the crowds.
Free tours – A good way to learn about a city is to go on a free tour. Free tours are not completely free though and the guides generally work for tips. To find free tours head to Google or another search engine, and search "destination + free tours".
Free attractions – Similar to the free tours many destinations have free attractions. This may be churches that are free to visit, beaches, parks, hiking and various other things. Again head to Google and search "destination + free things to see and do" which should hopefully bring up some good options.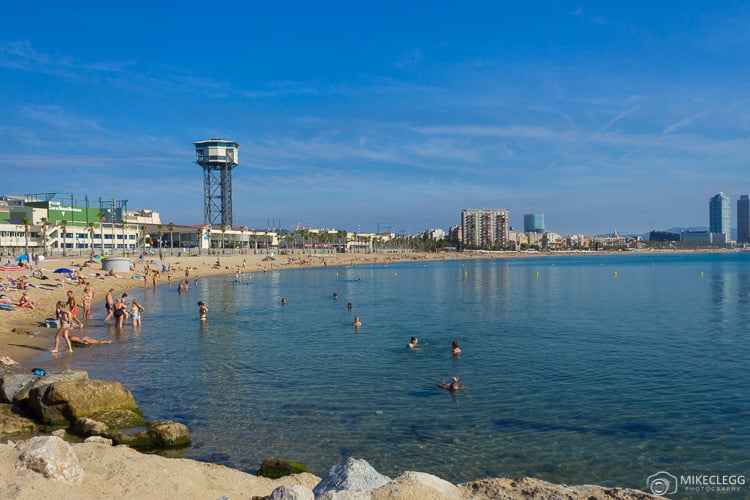 City Cards
Many cities offer City Cards which often provide free or discounted access to many attractions, and sometimes free travel on public transport. If there are lots of things you want to do in the city, then this is a great way of saving money. If you're like me it also acts as a motivator to see more, as you want to get your money's worth.
Whilst visiting Tallinn I used a 48 hour City Card and managed to see a great deal of the attractions using this. Read my post City Breaks: Guide to Tallinn in 24-48 hours to learn more about that trip.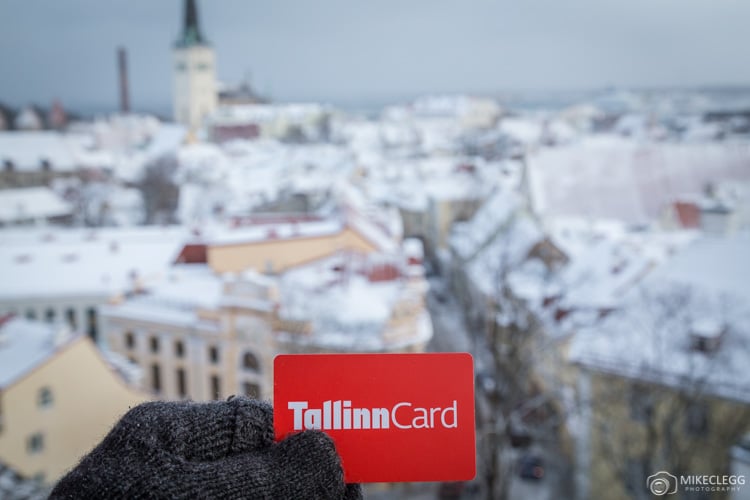 Students and Under 25's
If you are a student then consider getting an ISIC card. This card allows you to prove you're a student and gets your discounts on lots of things throughout Europe. Head to isic.org/cards to find out more and search for discounts.
If you are 25 and under you may also be able to get cheaper rail travel, such as the Eurostar which has Youth Tickets for ages 12-25.
Tap/Drinking Water
Many cities in Europe have a good water supply that allows you to drink from the tap, although always check official websites before you visit. It's also worth having a travel water bottle with you at all times, as when you are out exploring all day you can easily become dehydrated.
Plug Sockets and Electricity
Most countries in Europe have the standard Type F plug socket. The United Kingdom uses Type G, Italy sometimes has Type L, although I never had that socket during my trips. Whenever I travel I always carry with me the Skross PRO World Travel Adapter
 which has got me plugged in all around the world.
As well as being able to plug your device in, you should be aware that countries can have different voltages. This means that if you plug in your device and it can't handle the supplied voltage, then you may have problems and ruin your device. On most plugs or power packs for your electronics, you will be able to see the voltage that your device can handle. Ie my charger below can handle 100V-240V at 50/60Hz.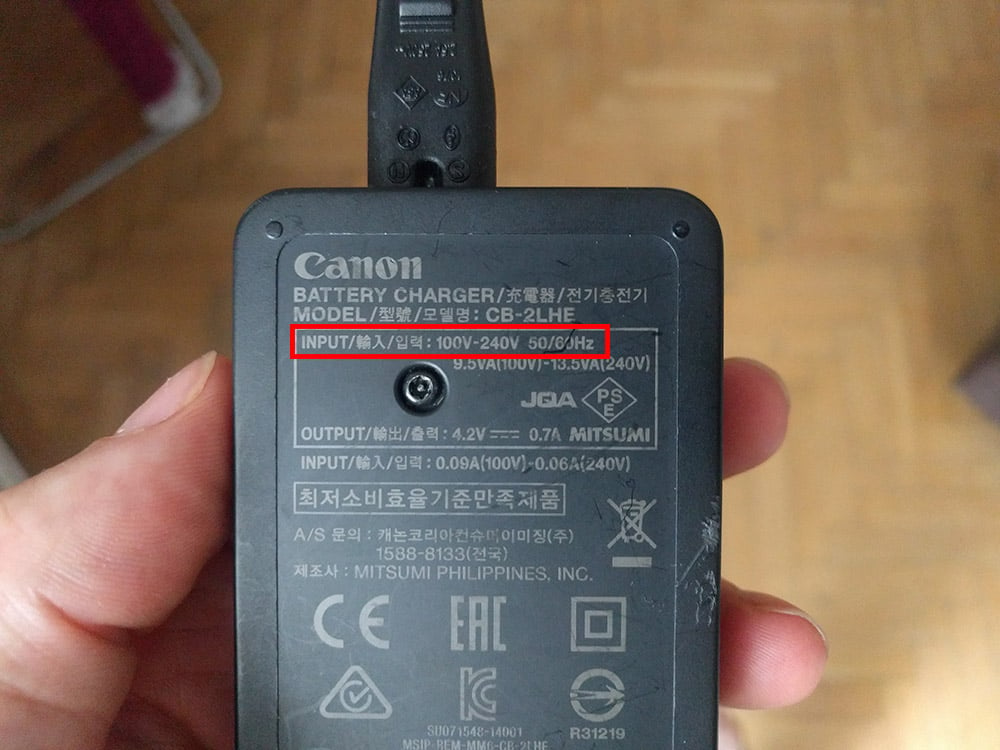 A good site to visit is power-plugs-sockets.com which tells you the plug socket type for each country and also the voltage. You can sometimes find this information on local tourism board websites, or ask your hotel.
Working and Short Term Jobs
If you are wanting to work in Europe then many of the catering and service businesses may be able to help. For example, hostels often have short-term employees as do bars. Of course make sure you check the visa/work permit requirements first. You could also look on workaway.info which has various opportunities.
Packing
Depending on where you are coming from you could consider travelling with only hand luggage. This will make it a bit easier to move around, and cheaper if you are going to fly as many airlines offer free cabin luggage. If you do intend to fly with hand luggage only, then make sure you check the weight restrictions and size. You can use a Luggage Scale with Measuring Tape
for this.
Safety
Security and Terrorism
All around the World there can be cases of street crime and other small problems, although in recent years certain parts of Europe has unfortunately been hit by terrorism.
Being a UK citizen I often use gov.uk/foreign-travel-advice, which provides information on general safety and security, as well as terrorism concerns. Even if you are not from the UK you can also use this website to get an idea on the UK Government recommendations. You may find information on local government websites with advice on safety and security as well.
Protecting your Stuff
Whenever out and about always keep an eye on your stuff. Don't leave your phone on a restaurant table, or have your bag loose under your chair. When sitting at a restaurant wrap the straps around your leg and keep your phone secure when you're not using it. For more tips head to my post 20 Tips for Keeping you and your Possessions Safe Whilst Travelling.
Although it really varies from city to city, it's always worth being streetwise and careful of your wallet and money whilst out and about. A good thing to have is a  Travel Money Belt
which can go under your trousers or dress. If not using a safe at your hotel then keep spare cards, the majority of your money and your passport in there. Do remember to keep this under your clothes, not above and visible to others.
Careful of Scams
I've never fell victim to any scams whilst travelling Europe. However, it's always worth being careful just in case, as some destinations can be quite bad for pickpocketing and other street crime. A great post on some of the scams out there is on theplanetd.com/common-travel-scams.
Visas and Length of Stay
Many European countries now allow short-term visa-free visits. This will be individual to where you're from, so check your country's requirements before you start booking.
Insurance
As a given, always travel with adequate insurance when you travel. If you are going on a winter sports holiday, then you need to make sure you have the correct insurance as it doesn't often come automatically.
WiFi
Throughout most major destinations in Europe, you will have no problem getting WiFi. You should be able to find WiFi at hotels, many restaurants, some attractions and maybe even transport hubs, trains or buses. For example on Railjet trains in Austria have WiFi and FlixBus bus services often do as well.
Recommended Apps and Websites
Many countries have different apps so it's hard to make a complete list. The main ones I use in Europe which are multinational include:
Google Maps – I use Google Maps almost everywhere I go. You can also download offline maps for some locations, which is a huge benefit when you don't have WiFi.
Download for Android | iPhone
Google Translate – Google translate is a great app to use when you don't have English text, such as in restaurant menus, signs and notices. In the App you can even use your camera to translate, although it's a little fiddly.
Download for Android | iPhone
Google Docs –  I plan all my more complex trips using Google Sheets, which I can then access through apps and also share with others.
Download for Android | iPhone
Uber – A cheap and modern way to get around cities is using Uber. To use Uber you will need to download the app and will need a data connection to book rides. Download for Android | iPhone
Trip Advisor – A great service which lists restaurants, has reviews and more.
Download for Android | iPhone
Booking.com – For booking and managing your accommodation around the world.
Download for  Android | iPhone
Airbnb – To book rooms and apartments etc. Airbnb is a good choice.
Download for Android | iPhone
GoEuro – Great for planning your transportation around Europe.
Download for Android | iPhone
XE Currency – I only started using XE Currency during my recent Asia trip, but I found it extremely helpful to understand how much I was spending. The app allows you to choose various currencies and then you put in an amount, such as the local currency of the destination, and the app converts it into all the other currencies you've selected. Download for Android | iPhone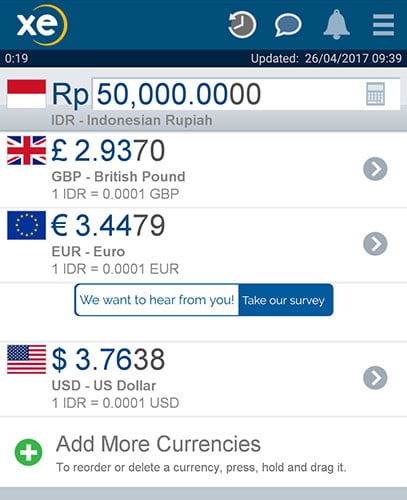 YOU MAY LIKE
Want to Travel More? Here's How…
Top tips to save money when travelling
More posts on Europe
Pin for later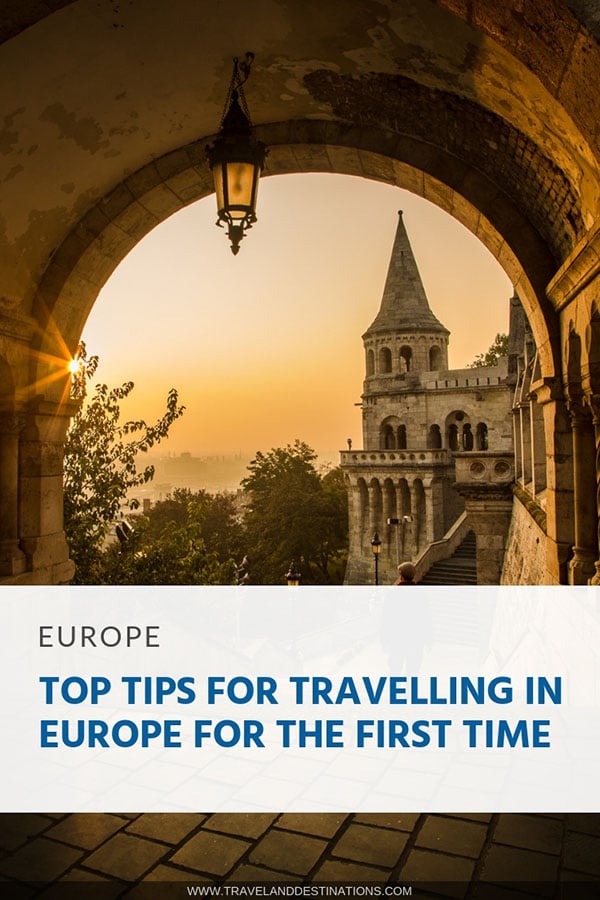 Disclaimer: All content is believed to be correct at time of publishing. Please check official websites for up to date prices and information. If you spot a mistake please feel to contact me using the menu option above.