Google Maps is a fantastic tool for travellers and provides heaps of benefits to make your journeys easier. Below you'll find some of the reasons why you should use Google Maps when you travel.
Comprehensive
To start with the maps are extremely comprehensive and you'll find pretty much every destination, road and neighbourhood from around the world. New estates and neighbourhoods sometimes take a little longer to appear but generally, the maps are very accurate and up to date.
As well as this you'll find most landmarks, attractions and businesses, including restaurants, shops and hotels. What makes this even better is that if you search for say "Italian restaurants" on the map it will give you suggestions. You can then see what people have rated the restaurant allowing you to make informed decisions before you visit. Assuming the business has provided it you might also find the telephone number, website, opening times and when the business is busy.
Trustworthy
Being a Google product you can guarantee that Google Maps is trustworthy and kept up to date. They do of course track you somewhat, but based on the benefits the service provides I think it's totally worth it. If you prefer you can turn off some of the tracking features in the settings.
You can save locations
A good benefit to Google maps is that you can save locations and this will sync between your devices. For example, if you save something on your desktop map, it'll then appear in the mobile version. That's assuming you're are logged into the same Google account.
This allows you to research your destination pre-travel so that you'll be able to maximise your time to see and do as much as possible.
Hotel bookings may appear
Another cool feature of Google maps is that hotel bookings may appear such as when using booking.com. It can then have a pin on the map with a small note of the dates that you are staying there.
ADVERTISEMENT
CONTINUE READING BELOW
Offline maps
Offline maps is probably my favourite feature of Google Maps as it allows you to download cities or smaller sections of the map. You can then use this downloaded map offline without having a signal. This is a mobile feature such as available in the apps for IOS and Android.
If you've logged in and have managed to sync your saved locations you should then find them appearing on your offline map. This makes travelling so much easier and is one of the reasons I think it's one of best apps for travellers.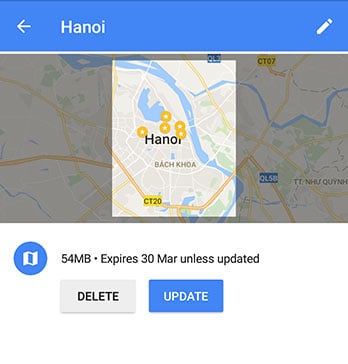 Street view
Street view is a neat feature and allows you to look around in a 360 mode, almost as if you are there. This is available for a large number of destinations around the world and when using it you can get an idea of an area, or you can try and find where you need to go visually before you even arrive.
Location history
If you've been logged into Google Maps and have had your location setting enabled it's possible to see all the places you've been on your timeline. For those that love to travel this is quite a cool feature.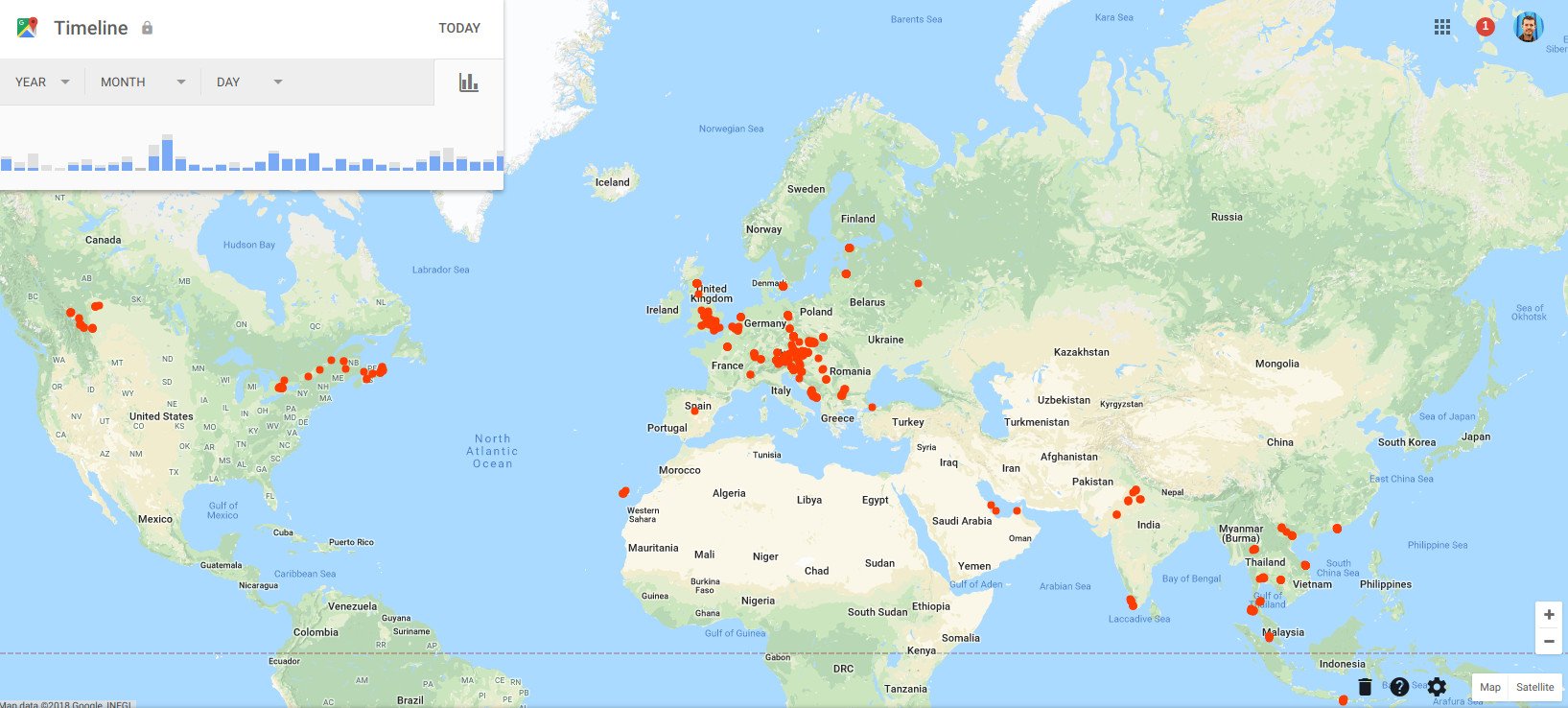 You could also be more specific and search by a date on your timeline. For example, below you can see that on 3rd April I was in Sofia and what I did that day. Some people might find this a bit too much tracking hence you can turn it off. But it can be pretty cool to see how far you've walked and what you did. If you are into travel blogging you might find this information quite helpful for your articles.
Driving information
If you are planning to drive when you travel you can use Google Maps to find your route and also to see what the traffic conditions are like. Below in the snippet of London you can see the bits in red are where the traffic is bad and the roads in green is where the traffic is ok.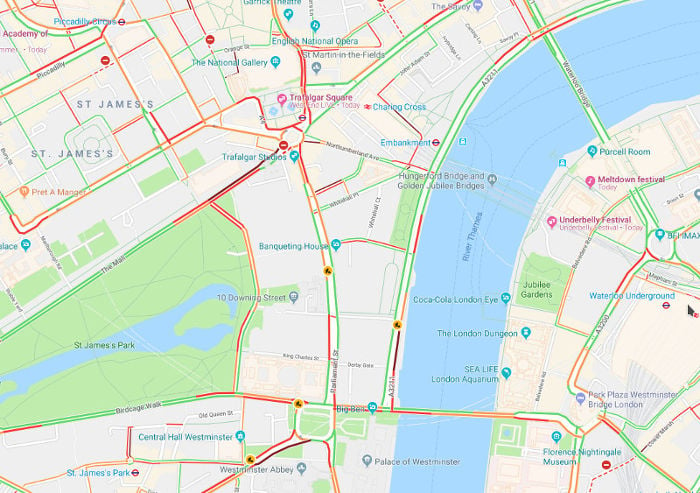 ADVERTISEMENT
CONTINUE READING BELOW
Summary
Google Maps is a fantastic and a must use tool when travelling. It comes with so many features that can make your trip easier and reduces the likelihood of getting lost or having any other similar problems. Of course if you find the app intrusive with the tracking then you can turn this off, but still use the product.
Related Articles