Most people that travel want to return feeling they had a great time and made the most of their trip. The success of a trip might be based on what you were hoping to achieve, but also by what you ended up seeing and doing. Here are some of the best ways to find things to do when travelling, and how I always do my research.
Read blogs
One of the best ways to find things to see and do when travelling is to read travel blogs. Good travel blogs will provide tons of helpful suggestions, often based on personal experiences or carefully conducted research. You may find suggestions of free things to do, summer ideas, winter ideas, or even romantic ideas (Vienna examples).
If you don't know where to start or how to find great travel blogs and websites then visit Google or a similar search engine, and search for "Best things to do in [destination]" and you'll likely get heaps of good posts. I would also recommend clicking on several of the suggested websites, not just the first link that comes up. So have a look through several articles/posts and jot down your favourite sightseeing/activity suggestions.
Guidebooks
Guidebooks although a bit old-fashioned are still a great way to plan your sightseeing when you travel. You'll find lots of destination-specific books that have detailed information, including things to see and do, restaurant suggestions and much more.
There are lots of great series available such as from Lonely Planet
, Rick Steves
and various other brands
. I would also recommend reading customer reviews on sites such as Amazon, or even going to your local bookstore and having a look through before purchasing.
Ask for recommendations from the Concierge and hotel staff
Luxury hotels often have a concierge which is someone dedicated to helping the guests with things to do around the destination, as well as booking and organising things on your behalf. Generally, a concierge should be an expert in the area and should be able to provide tons of helpful information, as well as make restaurant recommendations and more. They might even know some hidden spots that you might not find on the web. Although a concierge service is common in luxury hotels, you may find the staff at all hotels can give you some recommendations and tips, they just won't be dedicated.
Search on Pinterest
Pinterest is a great way to find content from across the web that'll help when travelling. The platform provides a way for people to pin/bookmark or save pages that they think would be useful.
You'll find lots of travel Pinterest accounts such as mine, which has boards (groups of content) organised by country or other ways. Below you can see an example of one of my Pins for Vienna.
Find inspiration on Instagram
Instagram can be great for inspiration and if you follow tourism board accounts or the accounts of local photographers you may get heaps of inspiration. If you can't find the local tourism board's account on social media, then visit their website and click on their social media buttons. These buttons are often somewhere on the home page.
ADVERTISEMENT
CONTINUE READING BELOW
Look on tour and excursions websites
Tour websites such as GetYourGuide, Viator, Civitatis are fantastic for finding and booking tours and excursions when you travel. You'll often find a huge selection of options at destinations around the world, from walking tours, bus tours, days out and much more. As well as this sometimes when booking through these sites you can get skip-the-line tickets, free cancellation and other benefits.
Example Tours
Recommendations from friends
Friends are probably one of the most trustworthy people to listen to for recommendations. So if you know someone that has been to your upcoming destination, then ask them to give you suggestions based on their experience. You could also post on your Facebook Wall asking if anyone has been and you might get some suggestions.
Travel magazines
Travel magazines can be fairly good for inspiration and you'll find them in most newsagents. You'll find travel magazines aren't always destination specific. So for example, if you are travelling to London you may not find a specific London magazine. Magazines tend to be the kind of medium that you regularly read and it might happen to have content on your next destination. When your next in a newsagent or similar shop just have a quick flick through the magazines on the shelf and see what's featured before buying.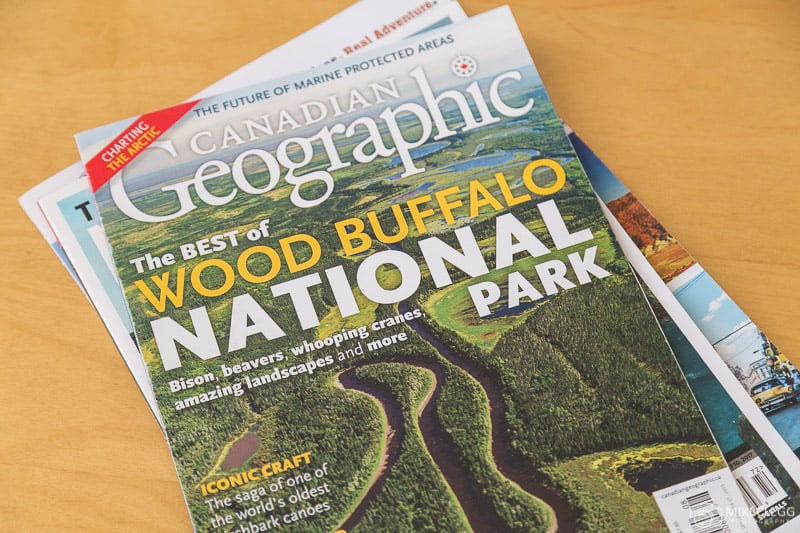 TripAdvisor
Finally, a great website to find things to do all over the world is TripAdvisor. TripAdvisor is a trusted brand used by millions of travellers around the world. The main benefit of this site is that you can read a large number of reviews from other travellers. This is really helpful due to the number of reviews meaning you can generally trust the overall consensus.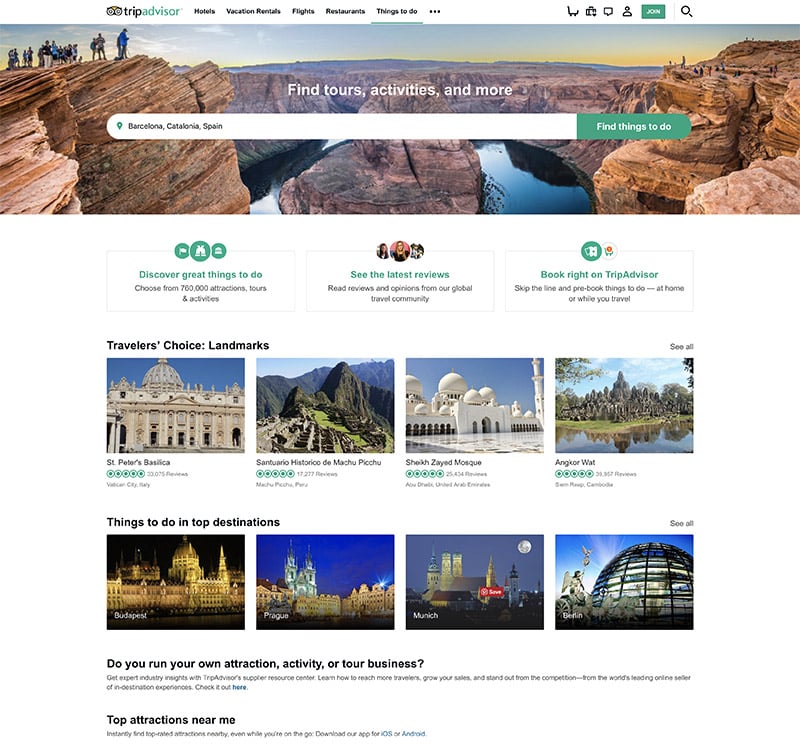 Summary
These are some of the best ways to find things to do when you travel so that you avoid missing out on key attractions and activities.
Related Articles