Vienna holds its fair share of summer gems, making it a great destination to visit in the warmer months. Within the city and nearby you'll find outdoor pools, beautiful flower gardens, fantastic hiking trails, wineries and a whole host of other activities to enjoy and experience. As well as this Vienna is a great base for visiting other parts of Austria or even nearby countries on day trips.
Here are suggestions of top things to do in Vienna in the summer.
---
Best things to do in Vienna in the summer
1. Swim in the outdoor pools or the beaches
Vienna has lots of outdoor pools, as well as beaches around the city. This allows you to cool down in the summer heat.
For outdoor pools head to wien.info/en/vienna-for/sports/swimming-pools where you'll find lots of options around the city.
For beaches head to Alte Donau station on the subway, and then run right outside of the station so you are walking north along the street Arbeiterstrandbadstraße. You'll then find several places to go on the right-hand side. You have to pay to enter the pools and beaches but it isn't that much.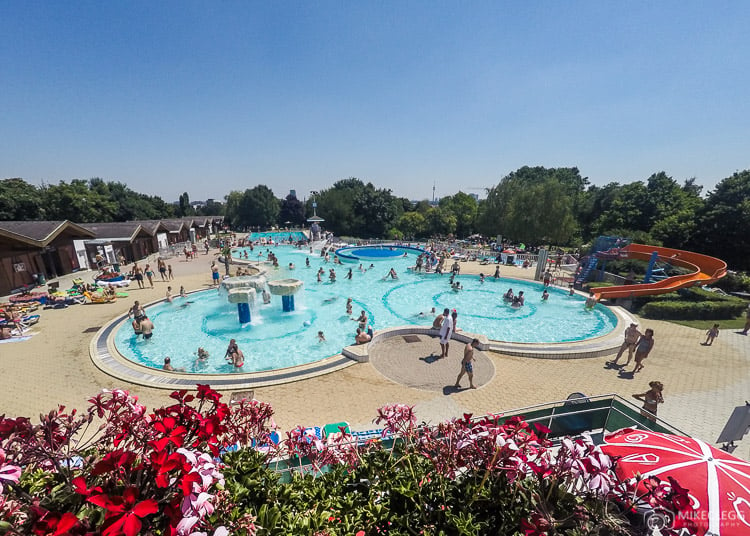 You May Like
2. Visit the Schönbrunn Park
After the cold winter and from mid-spring the Schönbrunn Park and Gardens have some of the most beautiful flower arrangements. These are often in creative twirly patterns and shapes and make for perfect picture moments. The Park is huge and you could easily spend a good afternoon or longer here. From the top of the hill near the Gloriette you will be able to get perfect views of the city skyline. What makes this park even better? It's free to enter, and you only need to pay for extras, such as visiting the Palace, Zoo and the many other attractions on the grounds.
TIP
Book a guided tour to learn about the Schönbrunn Palace and Gardens. This will also allow you to skip the queues and maximise your visit.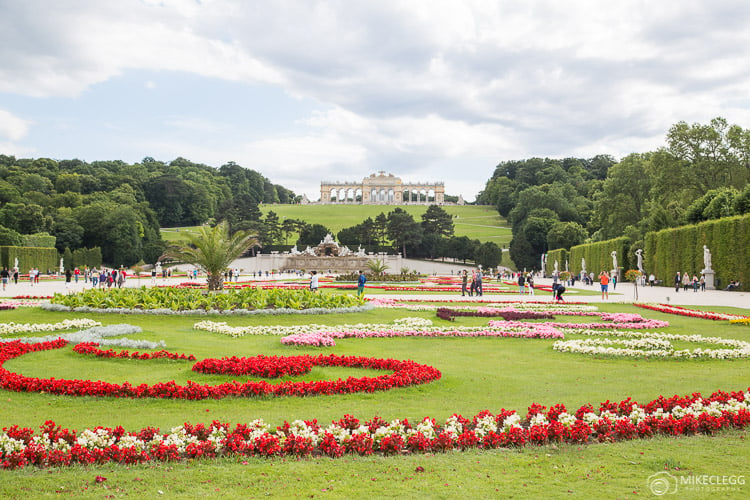 3. Hire a city bike or enjoy a bike tour
A fun way to see Vienna is to hire a bike and use that to explore the city. You'll find lots of public City Bike stands around the city which are accessible using your bank card. They are generally cheap to hire and once you have a bike then getting around is super safe due to the large amounts of bike trails snaking through the city. Find out more at www.wien.info.
An alternative if you'd prefer to be shown around is to go on a guided bike tour where you'll be taken around the city and shown some of the best spots. Click the button below for an option.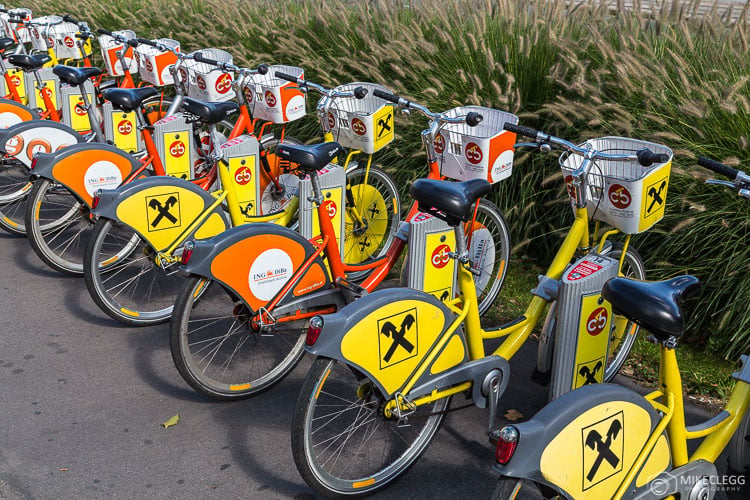 ADVERTISEMENT
CONTINUE READING BELOW
4. Go for thrills at Prater amusement park
Prater is a huge park north of the city centre. As well as a huge amount of green space which is perfect for hiking, cycling, or just relaxing, you'll find the Prater Amusement Park or Wurstelprater. This park is one of the oldest in the world and has a big Ferris called the Wiener Riesenrad which still has wooden cabins and is a famous landmark in the city. The amusement park has lots of rides for all ages, including bumper cars, roller coasters, a house of horror and lots of others. Visit the website below to see all the attractions.
More info: www.prater.at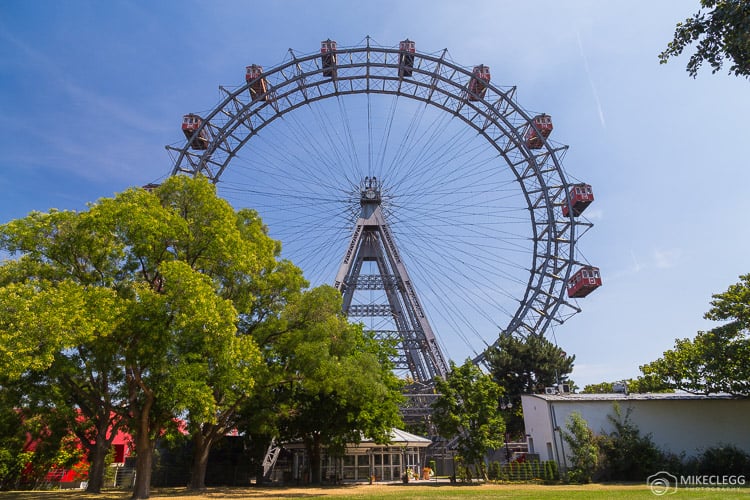 5. Take a tour of Wachau Valley and Melk
If you have some extra time, take a tour of the Wachau Valley and Melk. The region is home to some of the most beautiful scenery in Austria, with its rolling hills, vineyards, and medieval towns. A few options include taking a cycling tour, or you can also take a boat ride along the Danube River and then visit the stunning Melk Abbey, which is a masterpiece of Baroque architecture. This is a great way to visit other places near Vienna and make the most of the warmer weather.
6. Experience a festival at Rathausplatz
Rathausplatz is directly in front of Vienna City Hall (Rathaus). All throughout the year are festivals and other events.  Head to wien.info/en/locations/city-hall-square to find out what's on this summer.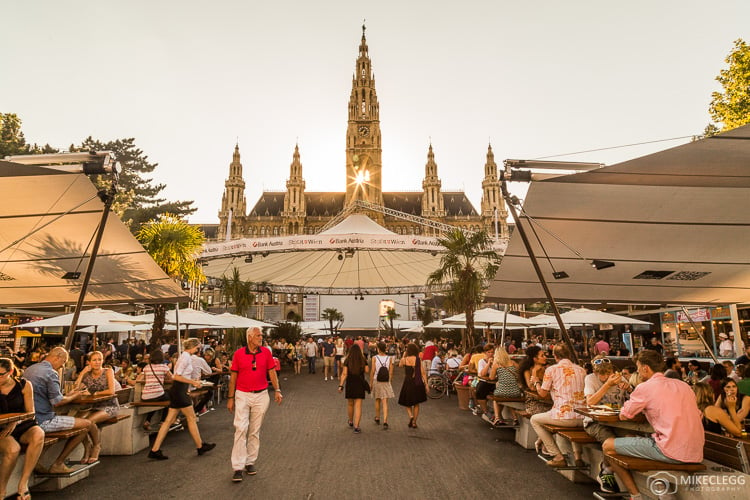 ADVERTISEMENT
CONTINUE READING BELOW
7. Go hiking
Vienna has lots of hiking trails which are actually great most of the year, although in the summer you will be walking among lush forestry. Some of the hikes are particularly challenging with steep uphill sections, but once you get to the top you will get fantastic views. A few of the more challenging hikes include hiking trail 1, 1a, 2 and 3 which you'll find in the below link. The hiking trails are marked out and on the link below you'll be given the starting point. You will then follow signs as you walk the route. The trails range from 7.2km – 15km.
Visit wien.gv.at/english/leisure/hiking/paths to find out all the hiking paths around the city.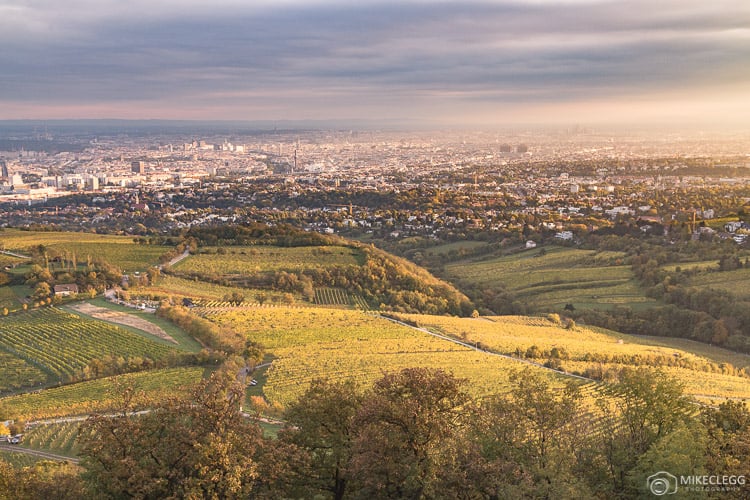 You May Like
8. Relax in a park
Throughout the city are lots of great Parks to relax in. A few of my favourites include Burggarten, Prater Park, Augarten and Stadtpark. During the summer you will often find lots of other sun seekers sunbathing, having picnics and relaxing in these areas which adds to the atmosphere.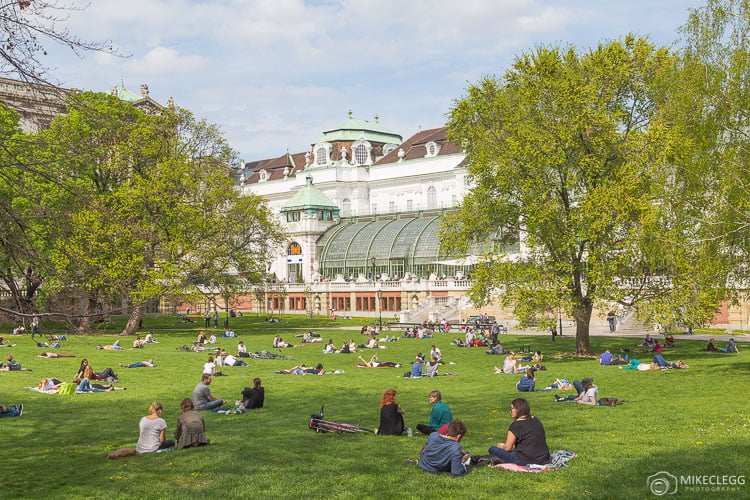 9. Enjoy drinks along the canal
Along the Danube Canal close to Schwedenplatz are lots of outdoor bars with deckchairs that open in the summer. These are perfect for relaxing in the afternoon and into the evening whilst having a nice cold drink. One of my favourites and also one of the largest areas is Strandbar Herrmann which has an artificial sandy beach and sometimes music from a DJ.
Relaxing and enjoying a drink along the canal is one of the top things to do in Vienna in the summer and a great way to enjoy a sunny day.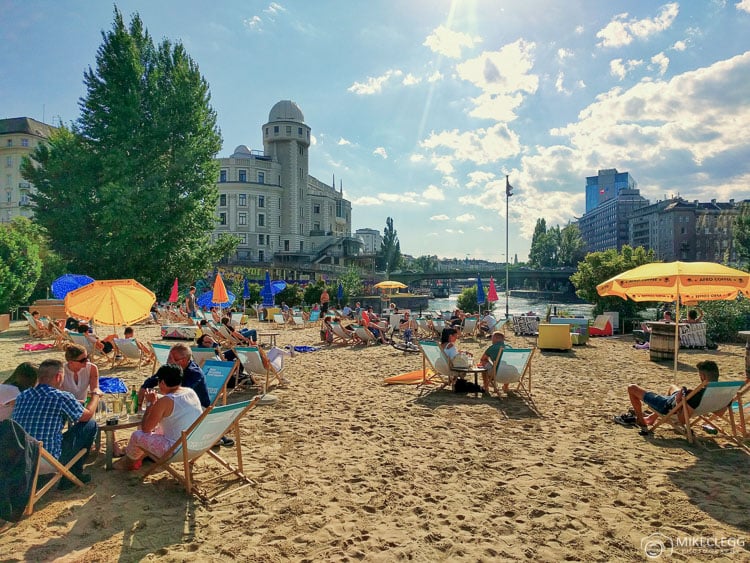 ADVERTISEMENT
CONTINUE READING BELOW
10. Eat and drink at a restaurant patio
Park of the Viennese culture is to dine outside during the summer. You'll find that many restaurants along the streets have decking and seating areas outside the restaurants, allowing you to have that al fresco dining experience.
Dining this way is one of the best ways to experience Vienna in the summer and whether you're in the mood for traditional Austrian cuisine or something more modern, you're sure to find a restaurant that suits your taste.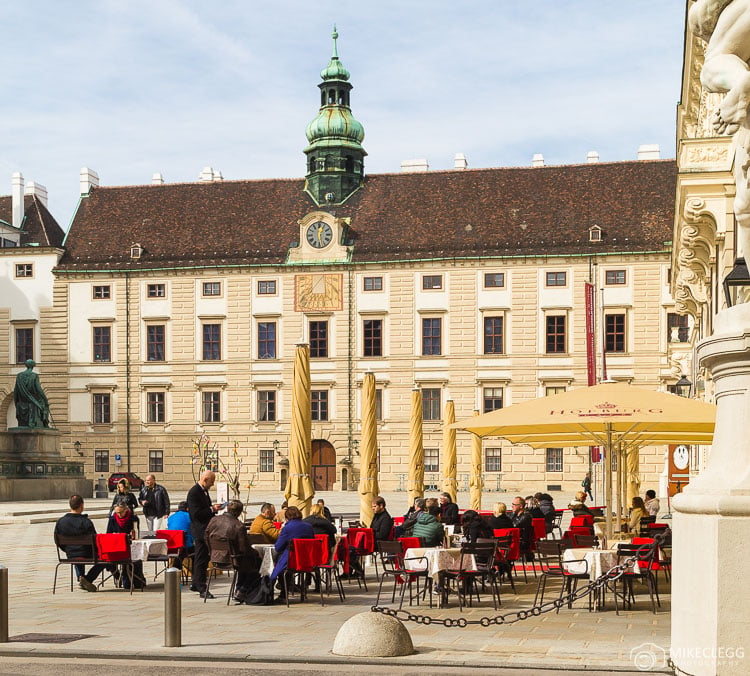 You May Like
11. Go to the Schönbrunn outdoor music festival
Every year around May, the Schönbrunn, which is one of Vienna's most famous palaces, plays host to an outdoor music concert. With beautiful classical music by the Vienna Philharmonic, and in a wonderful Viennese setting, this would be the perfect way to start your summer.
Visit sommernachtskonzert.at to see the programme.
12. Head to the zoo
Vienna has a large Zoo located in Schönbrunn Park and is full of exotics animals and species from all around the world. In the summer you may find the animals basking in the sun whilst you walk around and take your snaps. A few animals you may see at the zoo include panda bears, hippos, tigers, elephants, monkeys, penguins, reptiles and much much more. This activity would be perfect for the family.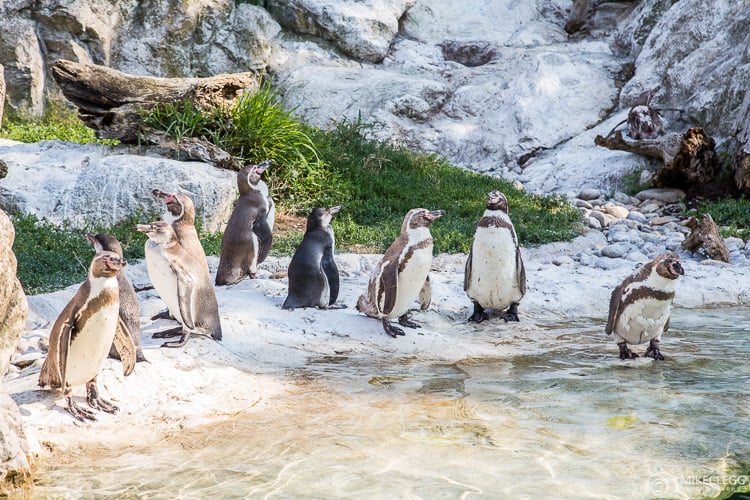 13. Visit the Belvedere gardens
The Belvedere similar to the Schönbrunn, has a free garden area for you to visit. From the top of the north palace, you'll get views of the city skyline and this park is beautiful to walk around. Also during calm wind-free days, you may get perfect reflections on the main pond which is great for photographs.
As well as the gardens you can also visit the Belvedere exhibitions to see artwork and masterpieces from across the last 800 years. Including work by Vincent van Gogh, Klimt and many more. A ticket will also allow you to explore and discover more of the palace explore some of the beautiful rooms within the palace, such as the Marble Hall and Palace Chapel.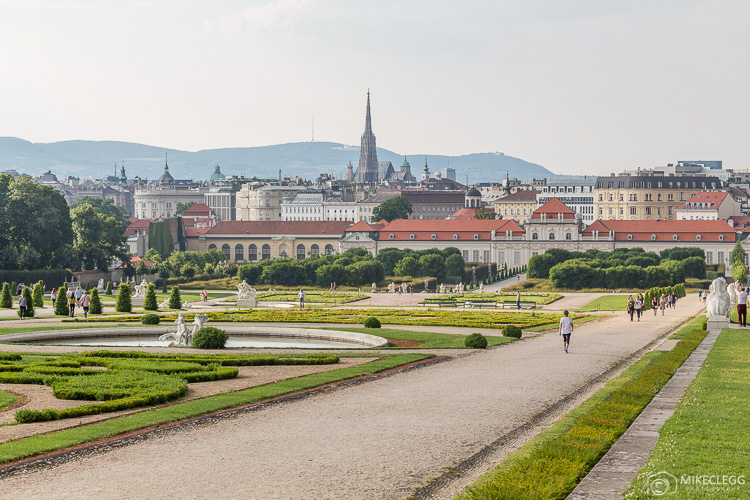 14. Take a boat ride along the Danube River
The Danube River is one of the most iconic landmarks in Vienna. Taking a boat ride along the river is a great way to see the city from a different perspective. You can take a leisurely cruise and enjoy the views of the city's skyline.
Tour Idea
15. Go to the Danube Island Festival (Donauinselfest)
A few stops north on the subway from Vienna's city centre you'll land on the Donauinsel. This is a long island in the middle of the Danube River and every summer, often in June, is an open-air music festival with live bands, food stalls and more.
Visit donauinselfest.at to learn more.
16. Eat delicious gelato
The Gelato (ice cream) in Vienna is absolutely delicious. You'll find many outlets all throughout the city serving up a large range of tasty flavours. A few of my favourite places include Bortolotti which you'll find along Mariahilfer Straße and also Zanoni & Zanoni near Stephansplatz.
ADVERTISEMENT
CONTINUE READING BELOW
17. Dine and drink at a heurige
Around Vienna and particularly on the outskirts of the city are Heuriges. These are traditional food and wine taverns which actually produce their own wine and then sell it on-site. I've been to several of these throughout the city and the food, wine and atmosphere have always been fantastic.
To find them head to: wien.info/en/shopping-wining-dining/wine/heurige-2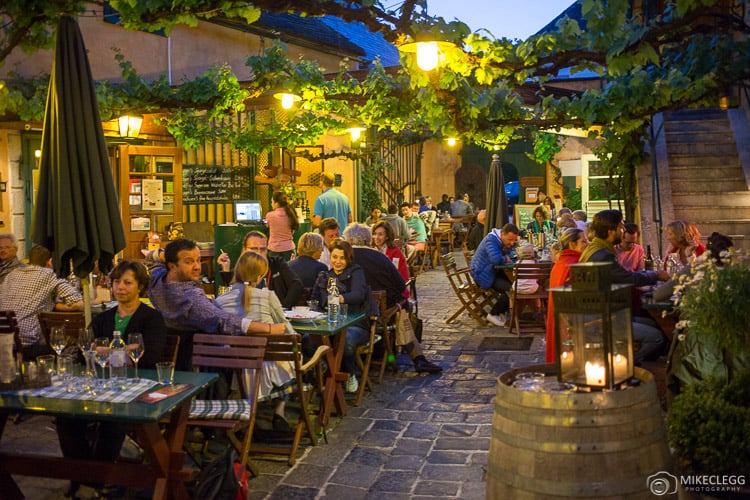 18. Take a stroll through the Naschmarkt
Naschmarkt is one of the oldest markets in Vienna, and it's a great place to experience the city's culinary scene. The market is home to several stalls selling fresh produce, cheese, meat, fish and lots of other items. You can also find several cafés and restaurants here, so it's a great place to relax and then grab a bite to eat or drink.
19. Experience the city's famous coffee culture
Vienna is famous for its coffee culture, so make sure you experience it while you're there. There are plenty of cafés in the city where you can try Viennese coffee and pastries. Café Central is one of the most famous place to go and has been visited by people such as Sigmund Freud. You should also check out Café Demel, which has been serving up delicious pastries since 1786.
20. Go on a day trip to Bratislava
Bratislava, the capital city of Slovakia, is around an hour away from Vienna by train or by bus. If you're looking for a change of scenery or to visit a new city (and country), then a day trip to Bratislava is a great option.
The city's historic centre is home to several beautiful landmarks, including the Bratislava Castle and St. Martin's Cathedral and you can wander around the old town area and relax at some of the al fresco restaurants. For views consider heading up the iconic UFO Tower (Most SNP).
---
Accommodation and where to stay in Vienna during the summer
Vienna has plenty of accommodation options for the summer to suit every budget. A great mid-range hotel is the 25 hours hotel (which we've stayed in and really liked). If you're looking for a luxury hotel, the Hotel Sacher is a top option. For a more budget-friendly option, check out Wombat's City Hostel.
We'd recommend staying close to the city centre as this is the best place to stay if you want to be close to the city's landmarks and attractions. You can use the map below to find some top options.
---
Summary
Vienna is a beautiful city to visit in the summer, with plenty of things to see and do. Including exploring the city's stunning landmarks, hiking, going on day trips, visiting wineries to experiencing its famous coffee culture, there's something for all visitors to the city.
Above are just some of the best things to see and do when visiting Vienna during the summer. Be sure to add some to your travel itinerary when visiting the city.
---
Tours and activities for Vienna
Discover top activities, tours and experiences below: